An Ireland Road Trip: Falling For the Emerald Isle
Now that I've visited Ireland, I can see why everyone says it's best discovered by car. The freedom driving gives you to explore its changing landscape – mountains and streams, green pastures and savage coastline – is unbeatable. Ireland is a destination that forces you to detour from whatever you had planned.
I teamed up with Europcar for my two-week journey around the Emerald Isle, heading south from Dublin and making a loop clockwise over 1,000km, venturing through five different counties.
This was my first trip to Ireland, but it won't be my last.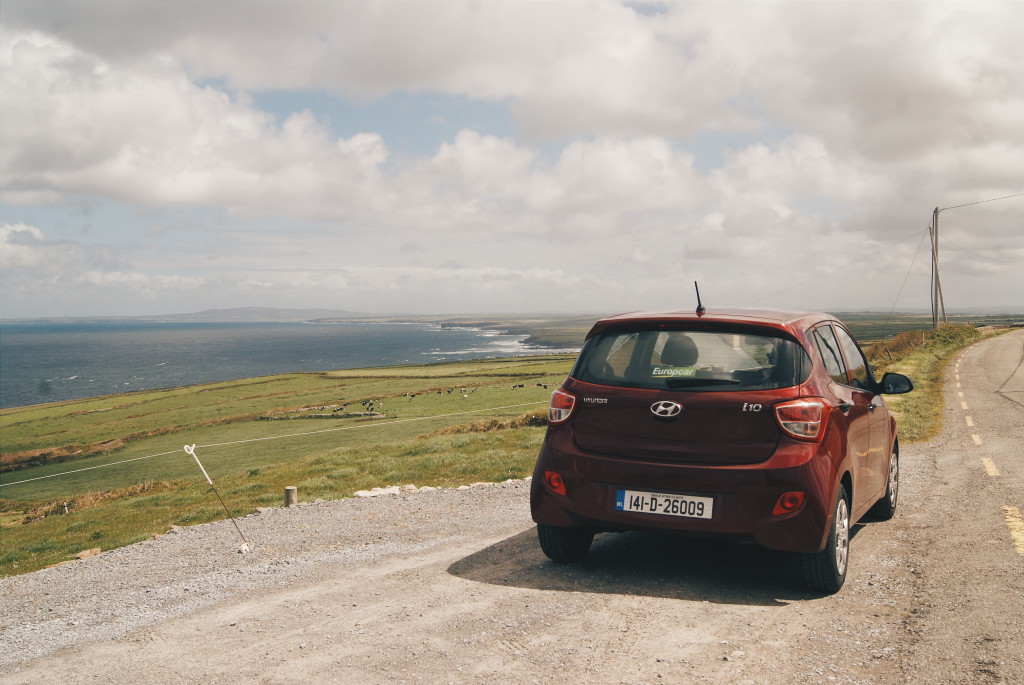 Dublin to County Wicklow
In Dublin, I discovered the city's Creative Quarter. Sipping coffee in indie cafés and milling around the district's unique streets, I talked to the people who call it home. I chatted to taxi drivers and pub punters, and when I told them about my upcoming trip around their country, they each echoed the same sentiment: I was going to be blown away.
After a few days in Dublin, I picked up my Europcar rental – a shining Hyundai i10 whom I lovingly called Betsy – and headed south. My accommodation that night, a traditional gypsy caravan, was at the bottom of Wicklow Mountains National Park, so I decided to take the scenic route right through the centre of Wicklow to see what it was all about.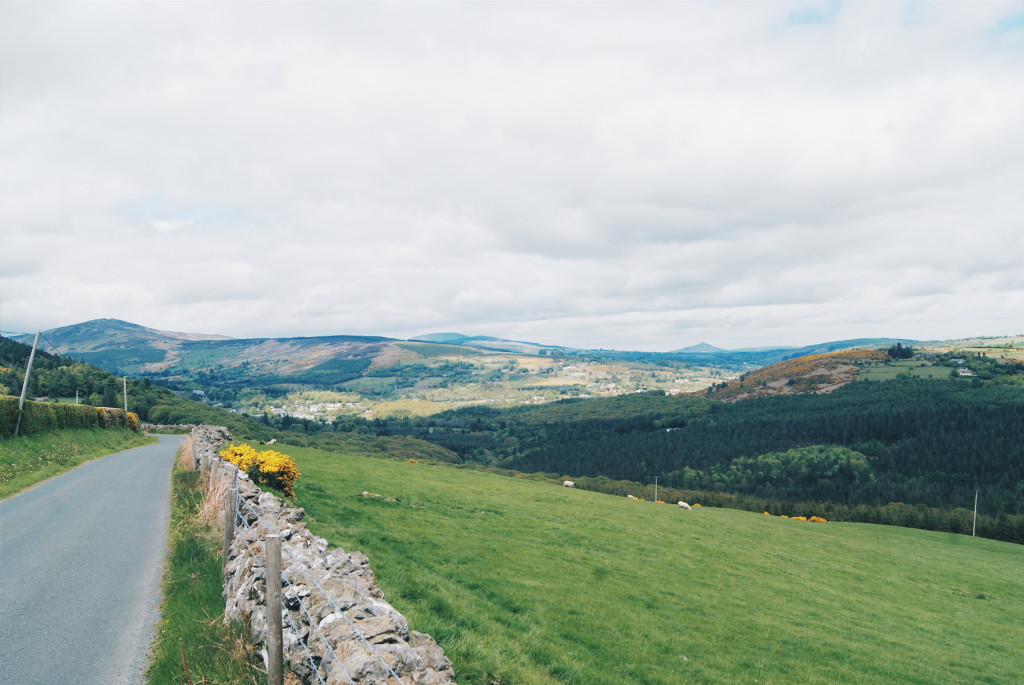 In the north, I was met with dark, vacant mountains that rolled off into the distance, and in the south the landscape turned a vibrant green, spotted with sunshine yellow gorse. Waterfalls slid down gently sloping hillsides, and every now and then I spotted a sheep haphazardly perched on uneven ground.
I stopped frequently for pictures, each time finding a better viewpoint than the last. This journey took hours longer than it should have, but I was mesmerised by Wicklow's beauty, a daze that continued throughout the three days I spent there.
Wicklow to County Cork
The next section of my adventure lead me down to West Cork, where I hiked for two days. I passed ruined castles and ancient stone circles, ventured through mysterious forests, and took in views from on top of the world. Here I discovered remote, rural Ireland – slowly – and got in touch with a natural way of travelling.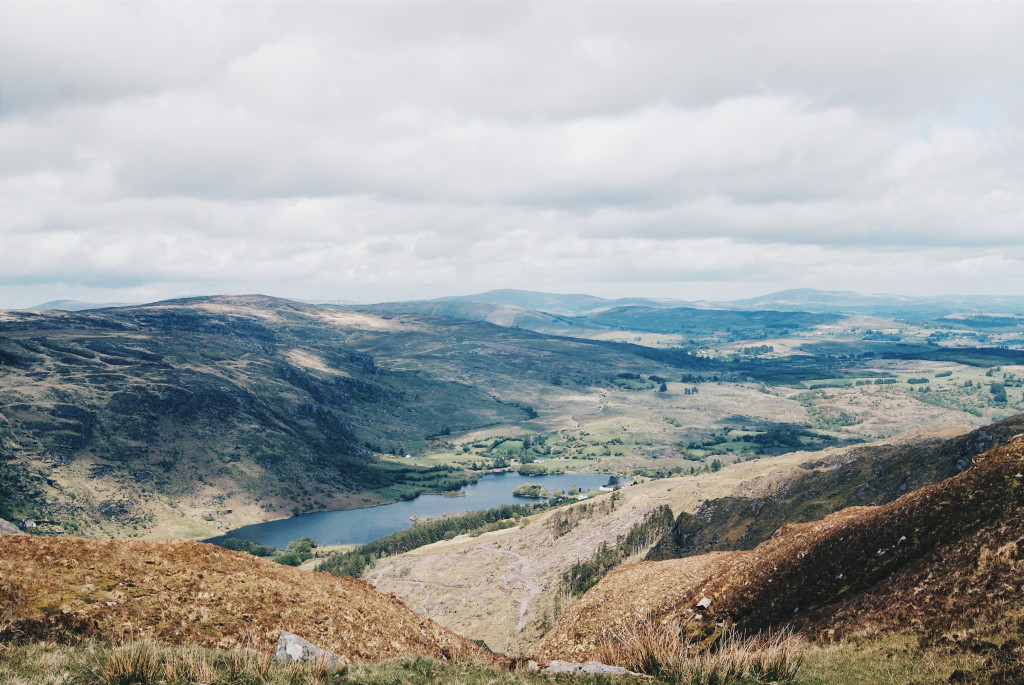 Venturing along St Finbarr's Way – a pilgrim walk in the region – I felt connected to Ireland and the ground I walked on. My experiences visiting West Cork were among my most profound during this trip, a feeling amplified by the mighty scenery that was my backdrop.
As I was leaving, I drove through West Cork's rocky back lanes, weaving my way through the hills. I sometimes felt so dwarfed by the mountains around me that it seemed like I was burrowing through the very earth itself, tunnelling my route like an ant underground. Betsy tackled the landscape with prowess, and we continued east.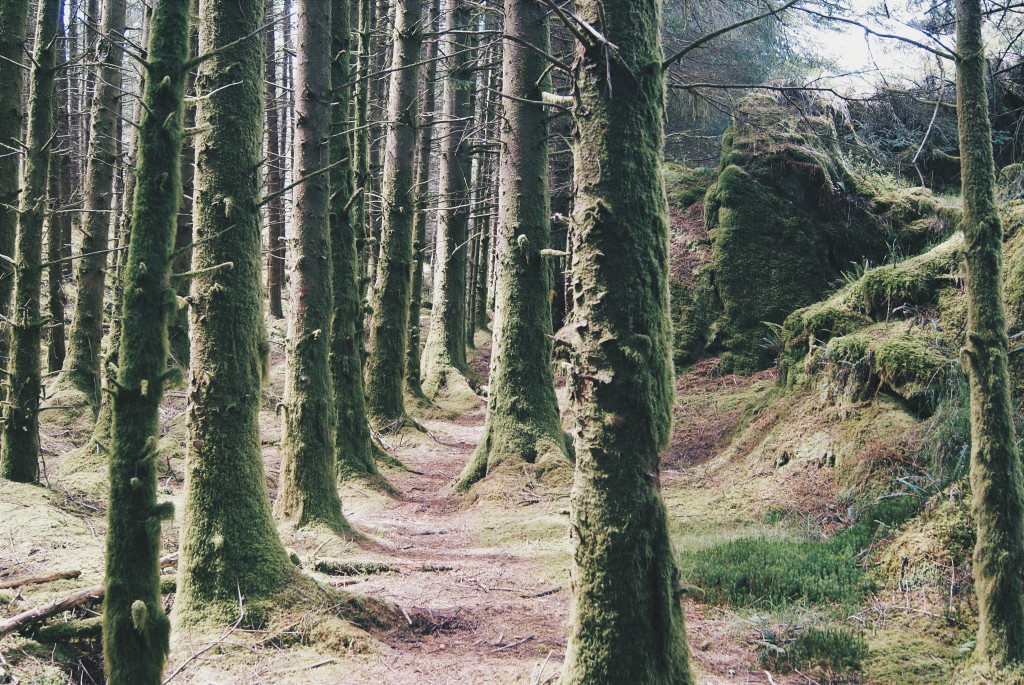 County Cork to Killarney
As home to the Ring of Kerry – a 179-km trail through the area – County Kerry is one of the most popular spots for an Ireland road trip. The route takes in sweeping landscapes, towering peaks, dark lakes, and shimmering coastline, making it one of the best places to discover Ireland's natural beauty.
I touched on a section of the Ring while I drove through Killarney National Park. My few days spent in County Kerry were drizzly and bleak, which pushed me to use the car to take a look around. I drove through the imposing Gap of Dunloe, past the Black Lake and onwards to Ladies View (which is part of the Ring of Kerry) where I took in a panorama across the park. Broad mountains with foggy tops dominated the background, while a series of lakes and winding streams flowed through the valleys, fenced with tufts of trees here and there.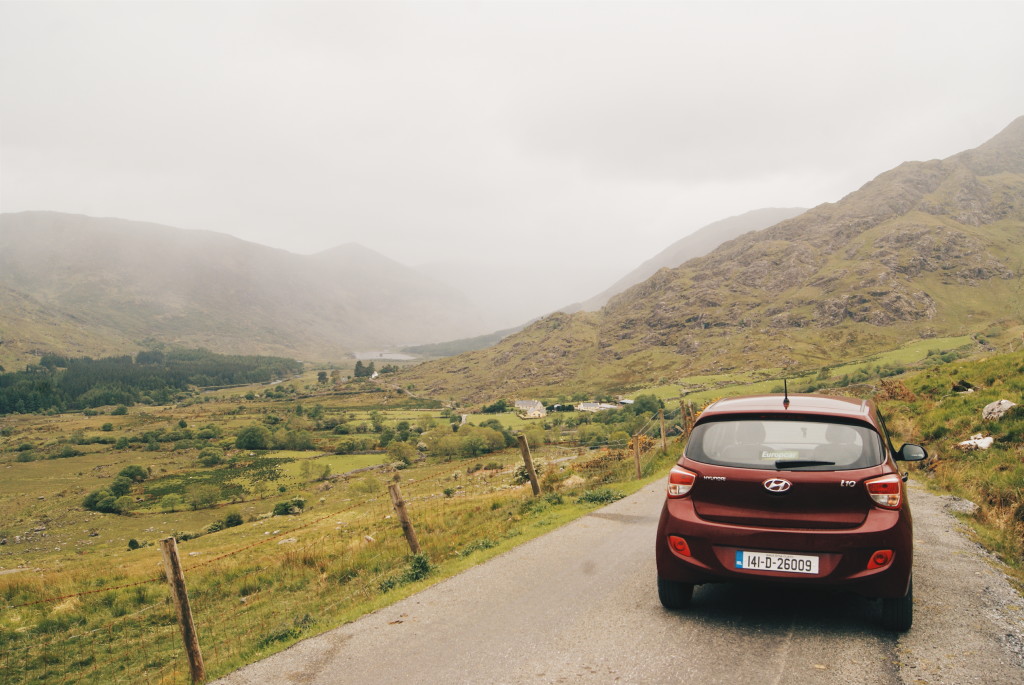 Killarney to the Wild Atlantic Way
When you're driving north from Killarney, in my opinion there's only one way to do it – along the Wild Atlantic Way. There are quicker options, but missing any part of the 2,500km route that runs up Ireland's west coast would be a crime. Savage waves crashing against jagged rocks and imposing cliffs, monuments and viewpoints, and miles of beaches broken up by little villages all await on the Wild Atlantic Way. It is Ireland at its most ferocious and sublime.
From Killarney, I drove up to County Clare, and during the few days I stayed in this region I drove as much of the Way as I could, on a day when weather warnings were put out across the country. The ocean thundered up the cliffs at Kilkee as I sheltered behind Betsy to take pictures. Seagulls battled the wind on the beaches at Spanish Point and Quilty as I continued north, and my jaw hit the floor once I reached The Burren, a surreal limestone landscape that makes you feel like you're walking on the surface of the moon.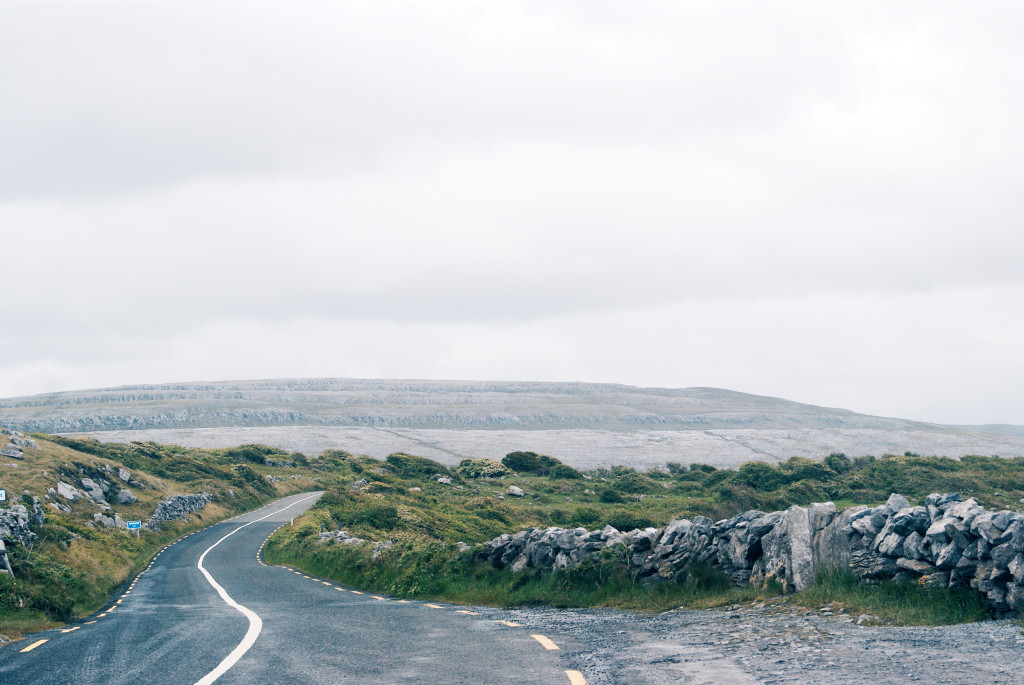 County Clare to Dublin
It took all the strength I had not to continue north on the Wild Atlantic Way to Galway and beyond, but it was time for me to head back towards Dublin for two days before my flight home. As it was my second time in the city, I decided to visit the suburbs, interested to see what Dublin life was like outside of the centre.
To the south of Dublin I visited Killiney, a town with a park set up on a hill, from which I took in the views down the coast and to the hills beyond. Walking around the fashionable town of Dalkey, Killiney's neighbour, I noticed the number of artisan food shops and upmarket pubs, later learning that it's one of the most affluent parts of Dublin. I stopped by the fishing town of Howth when I ventured just north of the city centre, and stood on the edge of the harbour while the wind whipped my hair around my face.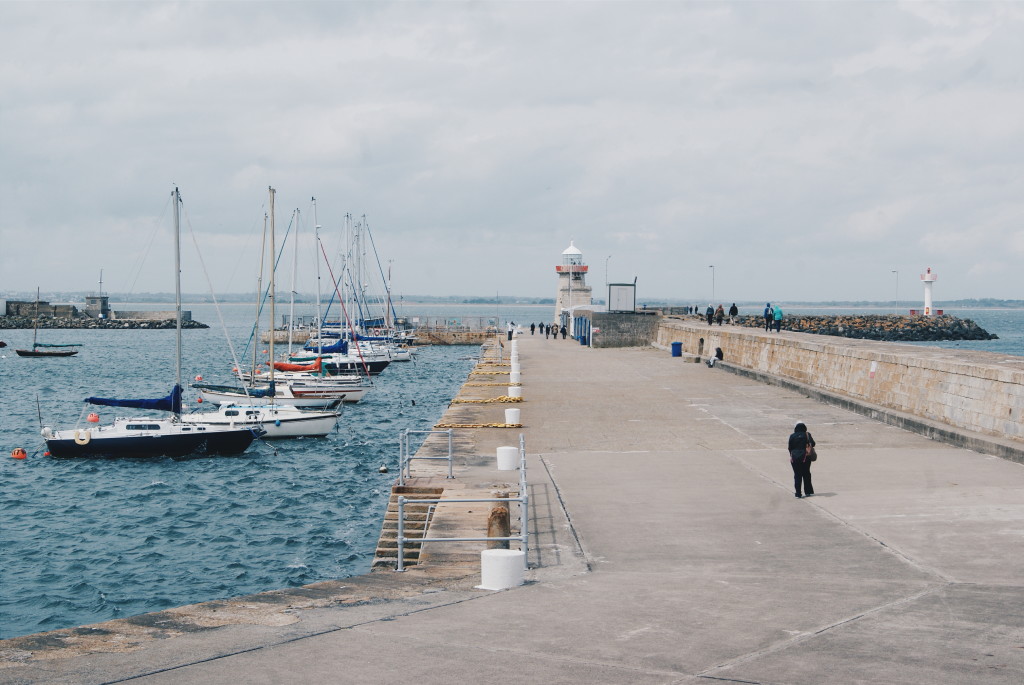 Despite seeing a lot during my time in Ireland, as each day passed more things to see and do built up, and I realised that what this country has to offer is endless. Renting a car was without doubt a wise decision, because I wouldn't have seen so many of these nooks and crannies, and certainly not as much of the Wild Atlantic Way – my favourite part of the journey.
I said to myself time and time again, 'Two weeks just isn't enough, I have to come back.' Since leaving I've ached to make a return, and thanks to my most recent project, I'll have to.
Ireland pulls, and will probably always pull, me back to its soil. I don't even think a lifetime of exploring its land will be enough for me.
Have you visited Ireland and felt this way?
Do you dream of going on an Ireland road trip?
8 responses to "An Ireland Road Trip: Falling For the Emerald Isle"