Visit West Cork: Glamping & Hiking at Top of the Rock
From the outside, they resemble upside-down arks. Golden, tactile wood lines the entrance, and sandpapery tiles protect the roof. A fresh forest smell lingers inside – a gentle reminder of the outdoors under the protection of a warm, snug shelter.
They are known as 'pods', and this was my first stay in one. I was at Top of the Rock Pod Páirc in West Cork, up in the hills next to a small town named Drimoleague. Behind my pod were panoramic views of the Irish countryside – green as far as I could see, and no sound in my ear but the faint rush of wind.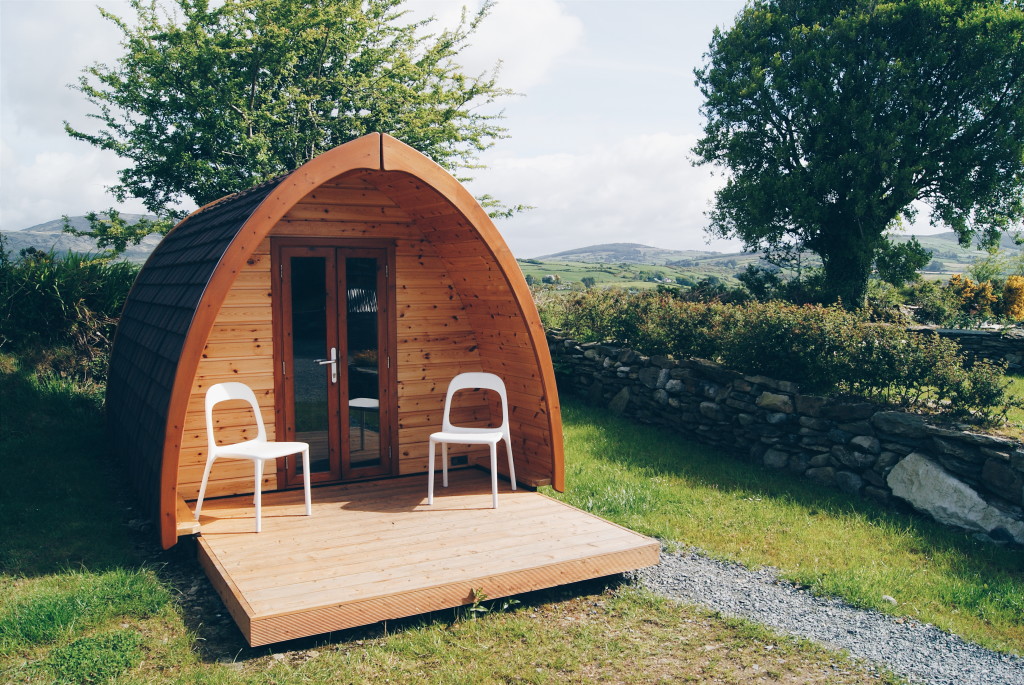 Life at Top of the Rock
David and Elizabeth Ross are the third generation of Ross' to live on this patch of land in West Cork. For decades (and still today) Top of the Rock has been a working farm, but as the area has developed into a popular spot for walking tourists, David and Elizabeth saw opportunity to offer accommodation. Now their property is a farm, walking centre, and a place for camping and glamping in Ireland – a unique combination that offers everything needed to visit West Cork and experience its beauty.
I stayed in the Moscovy pod, which has a standard layout with basic furnishings. Luxury pods are available with extra facilities, but these standard options are very comfortable. At €39 per night with space for three adults or a family of two adults and two small children, in my opinion they offer excellent value for money.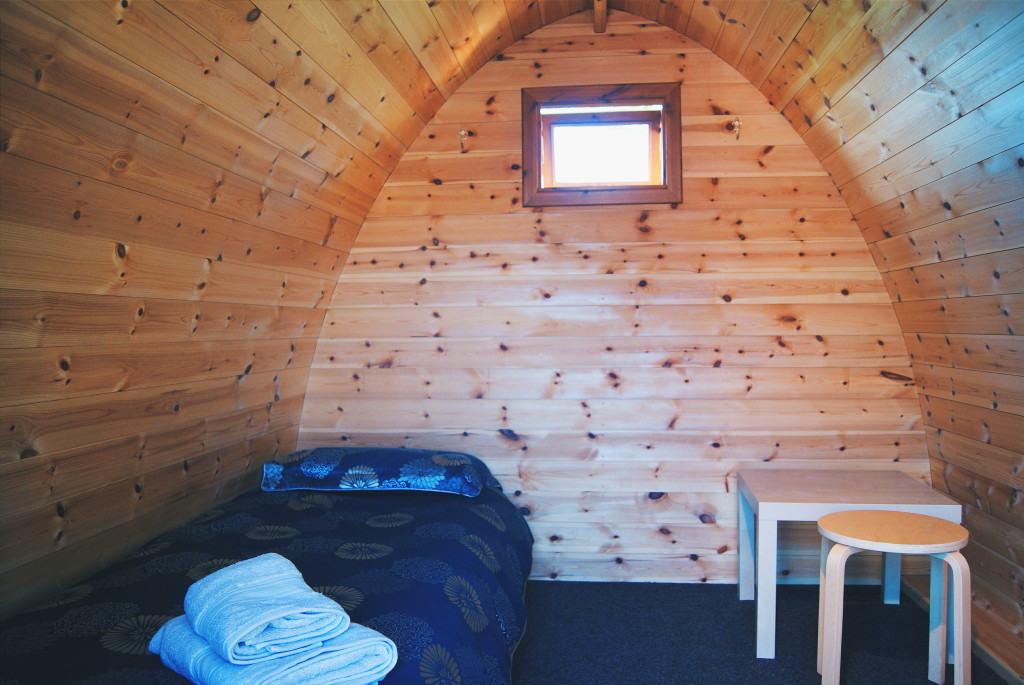 The main building just metres away from my pod contained all the necessary facilities – toilets and showers, a guest kitchen, games room, washer and dryer, and communal areas with high-speed wifi. Guests can pay extra if they'd like breakfast – something I highly recommend, having sampled Elizabeth's outstanding cooking myself. I'll forever long for more of those thick pancakes with locally-produced yoghurt and berry sauce.
A few fenced areas at Top of the Rock provide a home for the farm's animals. Visitors can wander around and say hello to cows, sheep, goats and ducks – during my stay there were a few fluffy ducklings swimming around on the pond. The friendly family dog Daisy bounds around the park, happy to receive attention from any guest willing to give it. It's these unusual features that make Top of the Rock so much more than a place to stay.
Hiking in West Cork
During my time at Top of the Rock I joined David's hiking group, spending two days venturing along St Finbarr's Way. This 22-mile route from Drimoleague to Gougane Barra crosses hills and burrows through valleys, an ancient path that way first traversed by St Finbarr in the sixth century. His mission at the time was to spread the word of Christ, so it is often referred to as a pilgrim's walk. Even if, like me, you are not of a religious persuasion, you can't help but connect with the deeply spiritual nature of this hike.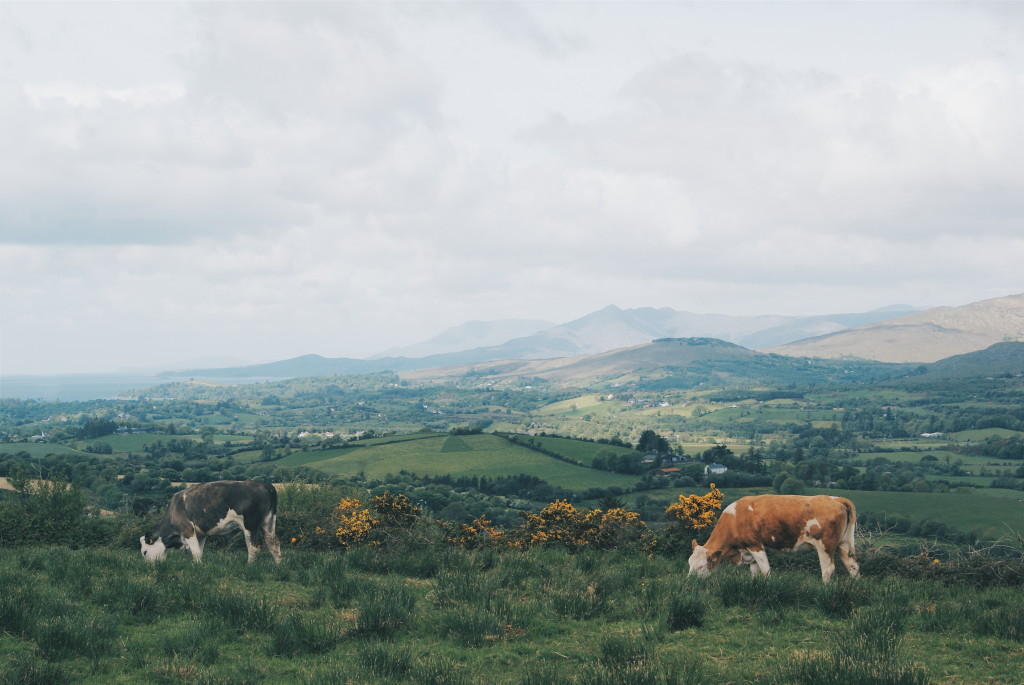 David split the trail into two sections and led our group of five hikers – myself, a couple from South Carolina and another from The Netherlands – through each over the space of two days. We passed ruined castles, streams and waterfalls, stone circles, and dozens of cows. On the first day, the rain set in once we reached the top of the highest hill, and an hour's hike through it left us all drenched to the bone, but content and accomplished. A guide named Jesse led us up into the mountains on the second day, and the view down to Gougane Barra Lake rendered the group speechless.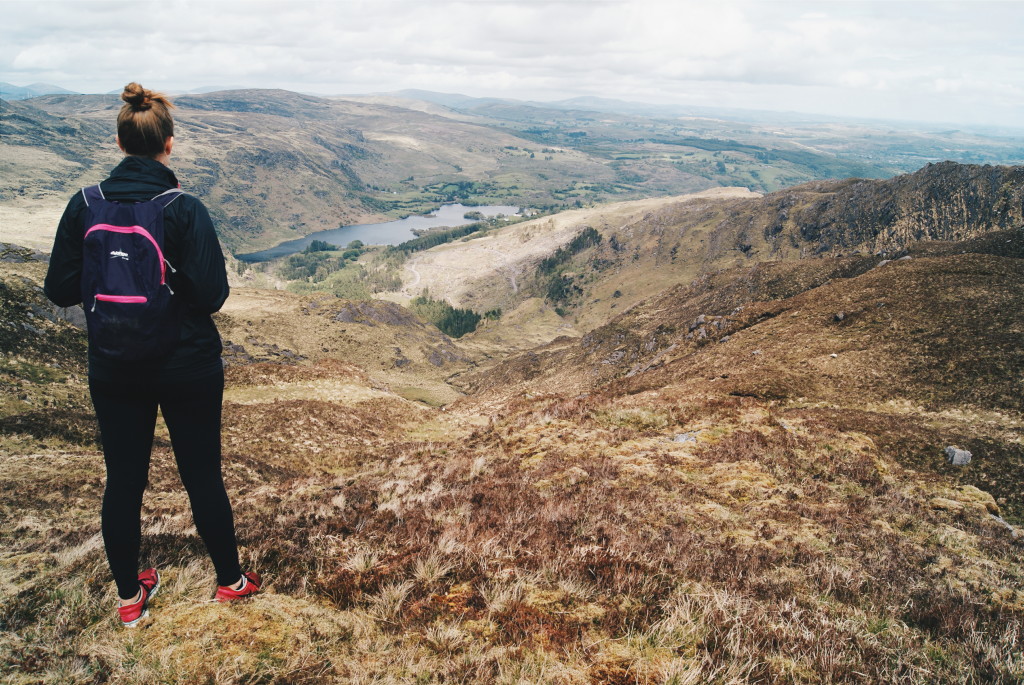 I felt the undeniable divinity of St Finbarr's Way over those two days. Travelling long distances by foot has been a favourite activity of mine for years – something about its primal nature speaks to me – but this hike was another level of sacred. That's the case I find with many treks that travel over hills: there's something about being high up and looking out over landscapes that triggers emotion.
It could be feeling like you're in the heavens and closer to God, or witnessing ecosystems and evolution at work – whatever you believe, looking down over the earth inspires reverence and a humbling of humankind. That feeling is magnified tenfold in this part of Ireland.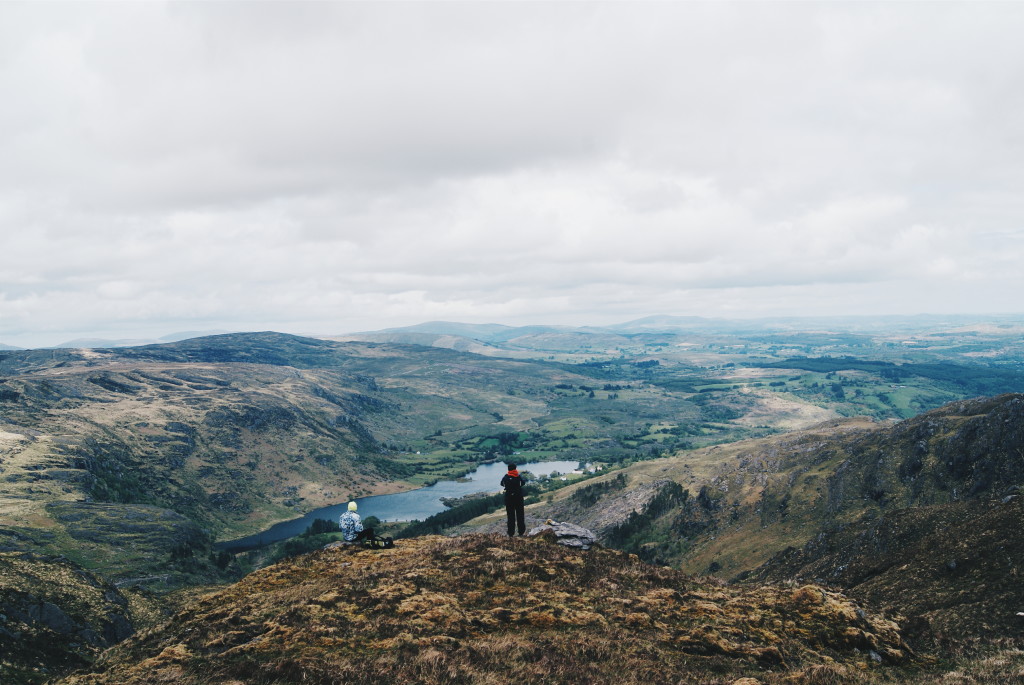 Watching David lead a group is to see a master at work. He had a historical titbit to tell every few minutes, and his experience and patience kept the group's dynamic calm even at the most most trying (and soggy) moments.
His knowledge of the area is extraordinary: tales of Cromwell's siege on Castle Donovan, amusing farmer's disputes over land, and the ability to recognise almost any hill, valley, bay, and cow breed are just a few snippets in his extensive repertoire. I've taken only a couple of guided tours in my life, but it's fair to say David has set the bar high for anyone who may lead me in the future.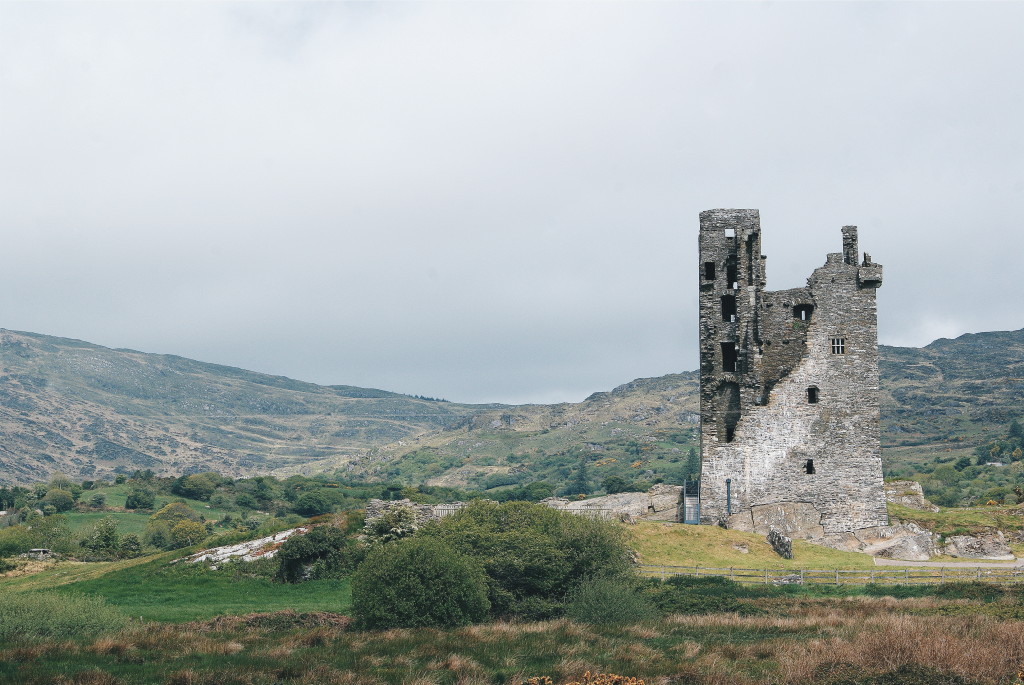 I returned to my pod exhausted after each day of hiking. A change of clothes and warmth from the heater turned the little cabin into a cosy evening refuge, and I slept solidly every night.
I don't think that's testament only to the exercise: David and Elizabeth's generous hospitality made Top of the Rock feel like home for the three days I visited. The style of accommodation coupled with the surroundings has turned this park into a serene escape in a magical pocket of Ireland, offering a taste of authentic rural life in a West Cork.
Have you had a chance to visit West Cork?
Have you stayed in anything like these pods before?
Want to hear more about my travels in Ireland? Hit the blue button below to sign up for my newsletter and get updates straight to your inbox, just once a month…
3 responses to "Visit West Cork: Glamping & Hiking at Top of the Rock"