Day Trips from Dublin: Discovering Killiney and Dalkey
Temple Bar, the Guinness Storehouse, and Trinity College Library – images that spring to mind when picturing Dublin. During my recent Ireland trip, I visited this city twice and it was as I planned the second stay that I decided I wanted to see something different. It was when I started looking into day trips from Dublin that I discovered Killiney and Dalkey.
I've got a bit of a soft spot for suburbs; those places just outside big cities that are nearly always overlooked by tourists. When we aim to get out of a city we tend to look further afield – perhaps an hour or two away – projecting our gaze right over the potential hidden treasures that lie at our feet.
// Related post: Dublin's Creative Quarter: Where Community and Innovation Rule //
Killiney and Dalkey are tiny towns directly next to each other, half an hour south by train from the centre of Dublin. Both situated along the coastline, they have history as port settlements and more recently as seaside resorts; places for leisure. The village and community vibe is prominent, and life ticks over at a much more relaxed pace than in the chaos of the capital.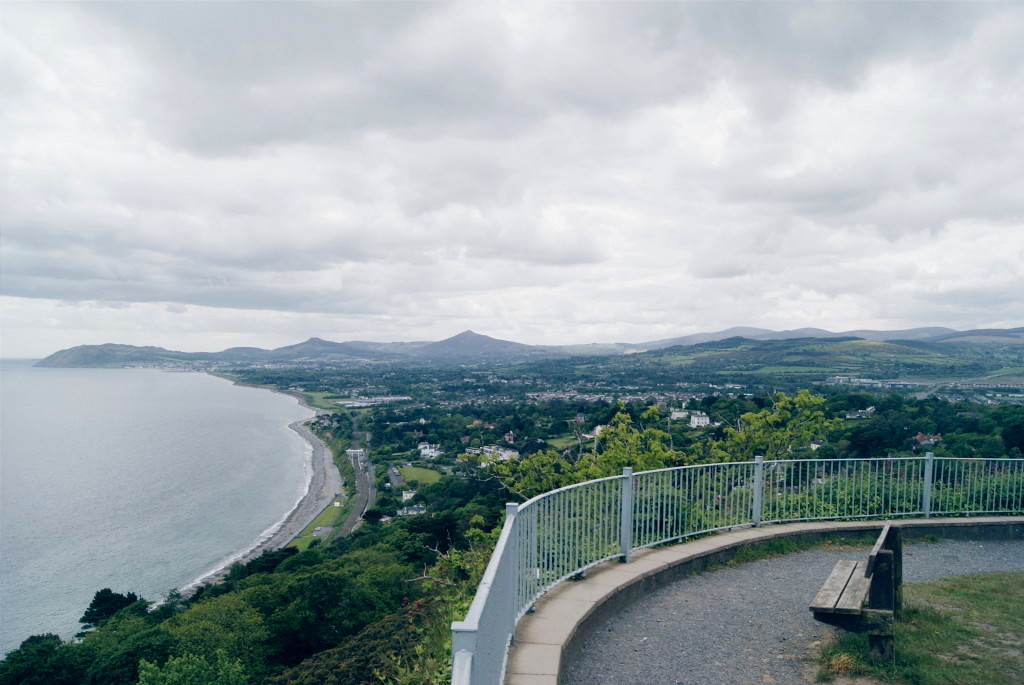 Killiney Hill Park
Standing high up in Killiney Hill Park, I took in the views south along the coastline, and north to the city and Dublin Bay. I watched as trains tunnelled their way through the landscape – to the Wicklow Mountains or ferrying travellers back into Dublin's centre. In the far distance to the south, sunshine yellow gorse decorated the countryside. Walking around the park I caught views of Dalkey Island, a little blip of land that lies just off-shore.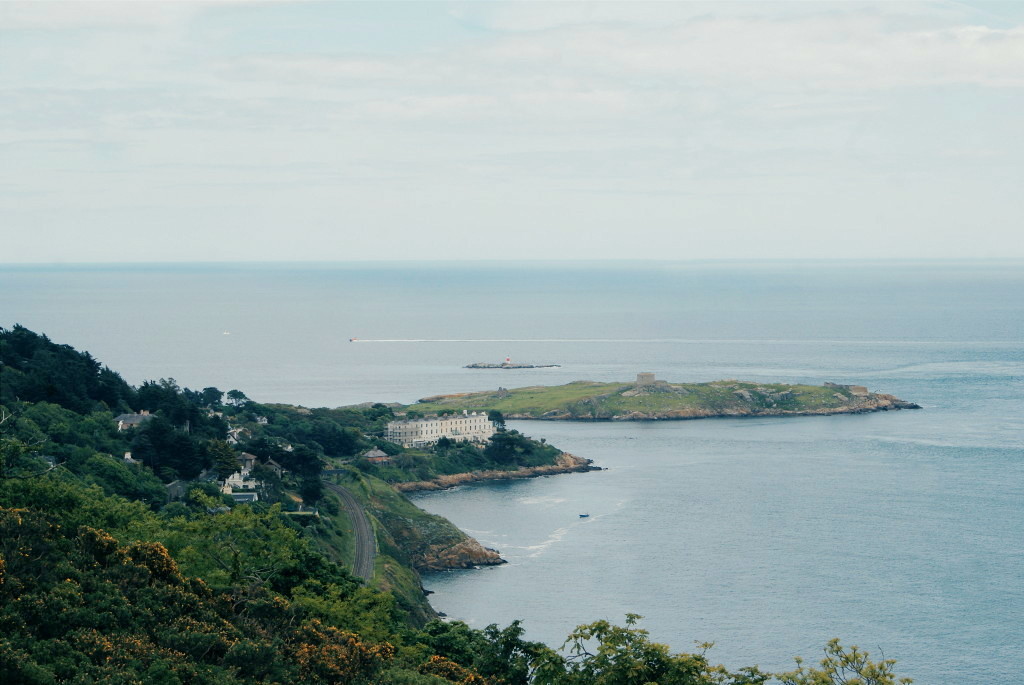 Killiney Hill Park takes just over an hour to walk around, and is the area that joins Killiney and Dalkey hills. Its high vantage point offers a change to understand the Dublin area from above; to take in a bird's eye view of life going by in the 'burbs. An obelisk marks the park's highest point, from which – on a clear day – you can see for miles.
On the Dalkey side of the park I found the quarry, and here walls of rock jutting out at all angles towered above me as I walked. I spotted a group of abseilers making use of the natural surroundings, and imagined they weren't the only keen outdoor lovers to take advantage of this unusual geology in an otherwise urban setting.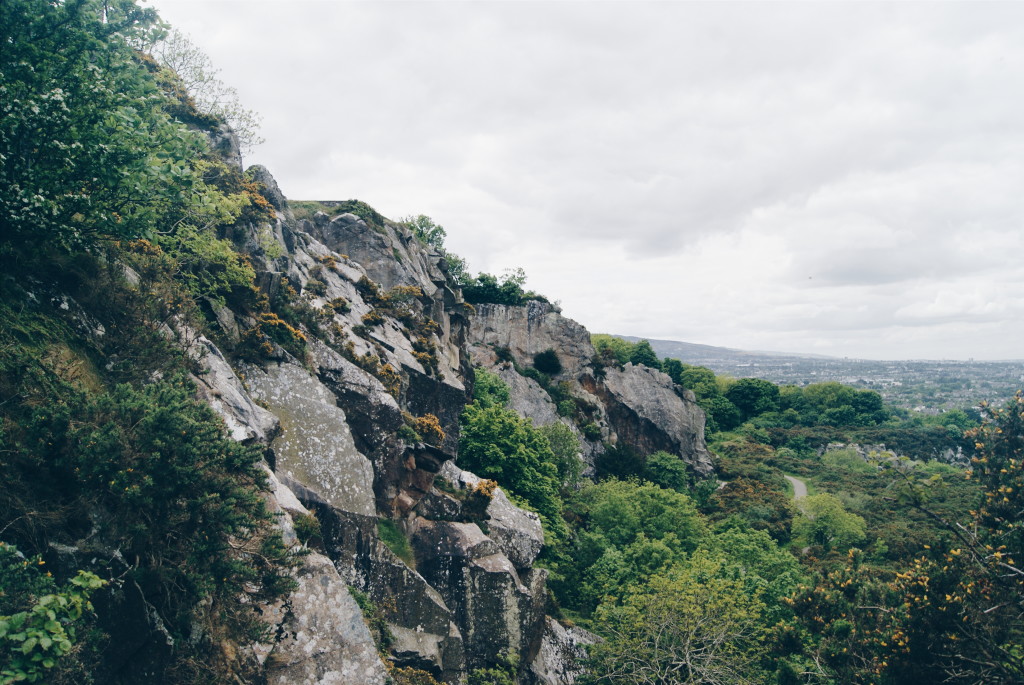 I ventured on through the park, now down in the more grassy areas where groups of dogs bounded over the lawns, their owners ambling a little way behind. The beauty of these two villages is that you can reach one from the other easily by foot: I arrived in Dalkey from Killiney Hill Park in under half an hour.
Dalkey
With a 15th century castle and a long history of influencing writers like James Joyce and George Bernard Shaw, Dalkey has been a hive of activity for many years. More recently, it's been Bono's stomping ground – one of a few celebrities who have homes nearby.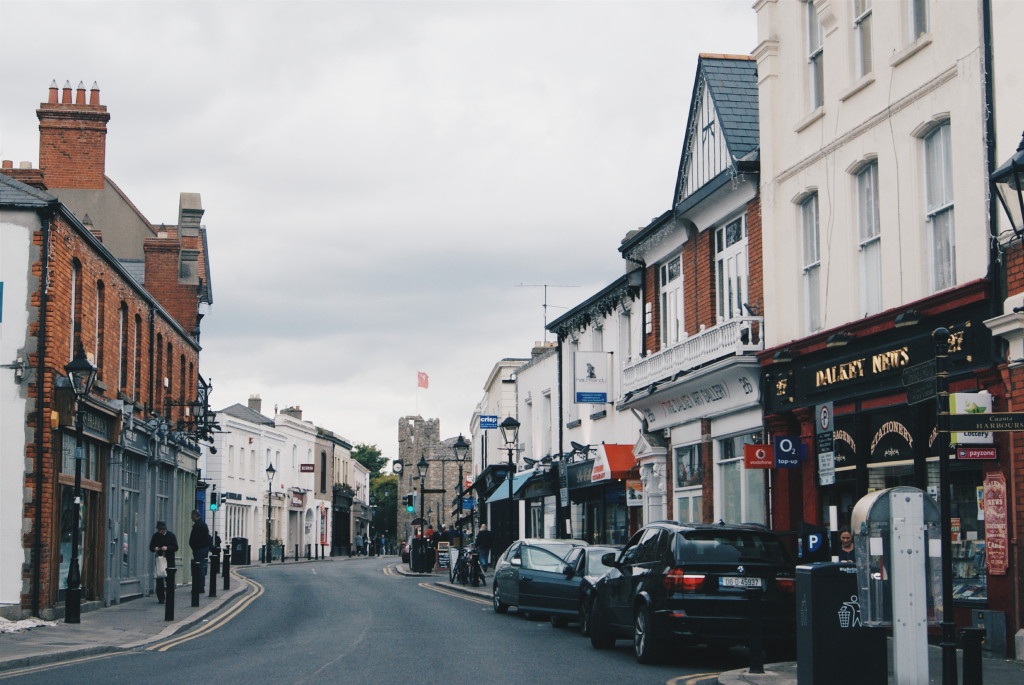 I found the little streets and shops that lined them to reflect this creative feel: health food stores, juice bars, independent bookshops, and artisan bakeries. After my walk around Killiney Hill Park I stopped by the Magpie Inn in Dalkey for lunch, and was met with a craft beer menu that was five pages long – The Dream.
It was difficult to choose, but I ordered a pint of Wicklow Wolf knowing that it was relatively local, and the waiter said "That's the first good decision you've made." Feeling the pressure to get my food order on-point after a winning beer choice, I cheated and asked him what he would recommend. "The steak sandwich," which was then placed in front of me, topped with a fried duck egg, about 10 minutes later.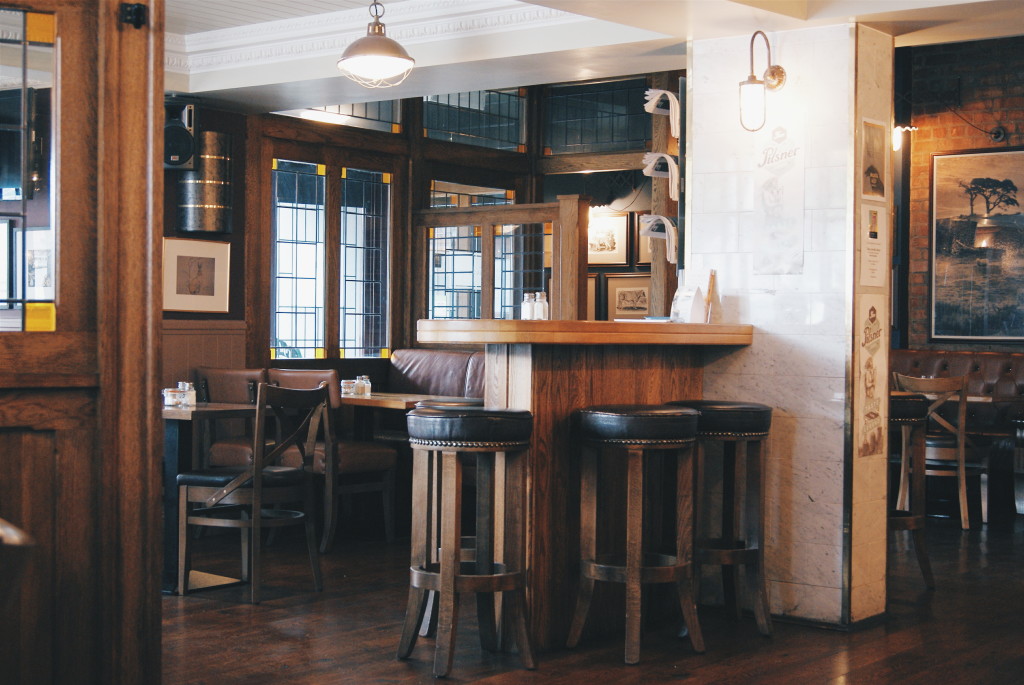 Dalkey is also a popular spot to visit if you're eager to get out on the water: boat trips to Dalkey Island are regular, and a few companies rent out kayaks down at Coliemore Harbour. If you're lucky, you might even spot a dolphin.
I left Killiney and Dalkey feeling like I'd experienced something authentic – a far cry from leprechaun-printed t-shirts and stag parties crawling through the city centre. This was life in the suburbs, quiet and undisturbed. I encountered only a handful of tourists that day; the few I spoke to echoed my need for a taste of real Dublin life.
Here I found community spirit and modest character, and thought it was no wonder that the area has attracted writers and creatives – honest, unassuming folk – for decades. Coupled with the unbeatable panoramas from Killiney Hill Park, it's one of those day trips from Dublin ideal for curious travellers craving an alternative view of the city.
Have you been on any interesting day trips from Dublin?
Would you visit Dalkey or Killiney?
Want to hear more about my travels in Ireland? Hit the blue button below to sign up for my newsletter and get updates straight to your inbox, just once a month…
7 responses to "Day Trips from Dublin: Discovering Killiney and Dalkey"