13 UK Winter Staycation Ideas
November 13th 2016
Go with the flow this winter with these thirteen UK winter staycation ideas, from getting out and braving the cold to staying cosy in beautiful, luxury accommodation. 
1. Stay in a shepherd's hut
Think glamping is only for summer? Think again. There are a whole host of glamp sites across the nation open during the winter months, and one of our favourite types for curling up in is the humble shepherd's hut. Originally used over the centuries for workers to sleep in over long season tending to fields, shepherd's huts are now a common glamping staple.
Decked out with cosy beds and blankets, and often a wood-burning stove, these make the perfect snug shelters for a winter staycation. There are many to choose from, but we particularly love the look of Inshriach Shepherd's Hut, located in Cairngorms in the Scottish Highlands. With a roaring fire going in here, you'll feel safe and warm away from the sub-zero temperatures outside.
2. Visit the Isle of Scilly
As one of the warmest places in the country, the Isle of Scilly is your best bet for winter sun in the UK. It's not exactly the Mediterranean, but an average high temperature of 11°C in December or January is far higher than the majority of Blighty, and will feel almost tropical to anyone from the far north or Scotland.
If you wrap up warm it's perfectly possible to go for a long, winter beach stroll here, and enjoy the great outdoors (the entire place is a designated Area of Outstanding Natural Beauty). Boats to the Isle of Scilly don't operate in the winter months, so your only option for getting here is a flight from Land's End, Exeter, or Newquay on the mainland. Visit Isle of Scilly Travel for more transport info.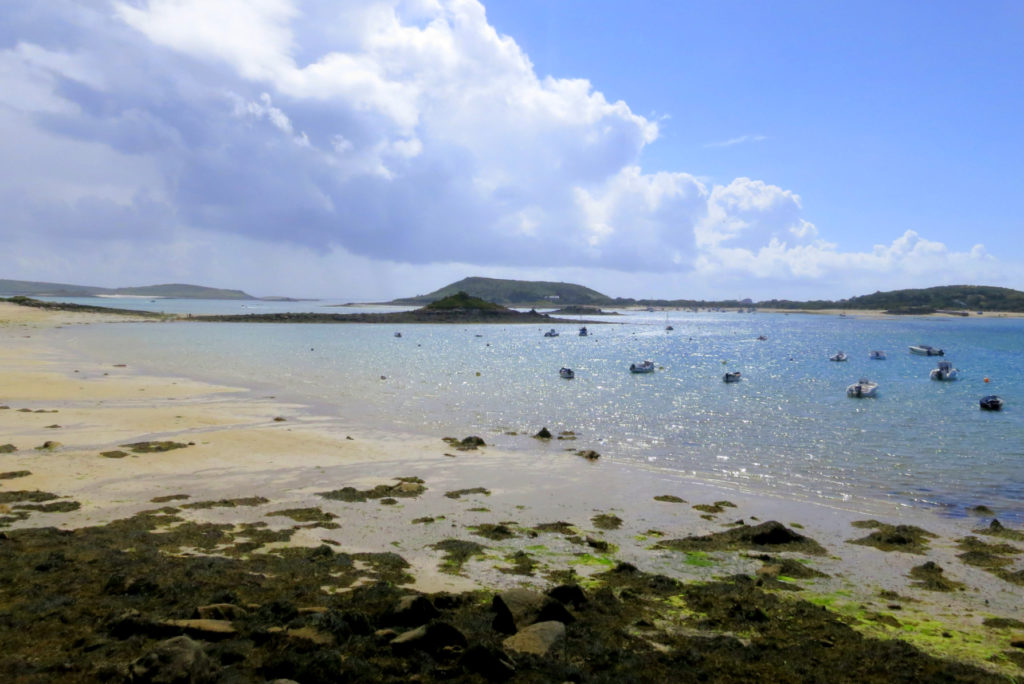 Isle of Scilly. Image source
3. Go on a B&B getaway
Bed and breakfasts were more or less made for the UK winter staycation – especially luxury, boutique B&Bs. Big comfy beds, delicious breakfasts, and friendly hosts all come as standard at these gorgeous establishments, and because the weather might not be glorious during your stay, you can get more bang for your buck by having lengthy lie-ins and relaxed evenings in your accommodation.
Southwest England is particularly great for luxury B&Bs, and the weather down here is slightly more favourable in winter. Our guide to the best B&Bs in this part of England will give you a few pointers – of these we think The Idle Rocks in Cornwall or The Pig nr Bath would make beautiful winter getaways.
4. Brave a night of wild camping
If you want to be particularly daring for your UK winter staycation, try wild camping for the night. It might sound insane, but the thrill you get from being out in the elements in bone-chilling temperatures will make you feel like you're on a serious adventure. As long as you go in prepared with the appropriate gear (and many, many layers) you'll live to tell the tale and have made a serious accomplishment.
And you won't be alone. There are a whole host of advocates for winter wild camping, especially in Britain. If you need any more convinving, just follow Al Humphreys or Sean Conway on Instagram – two adventure junkies who see the cold as no reason to stay indoors.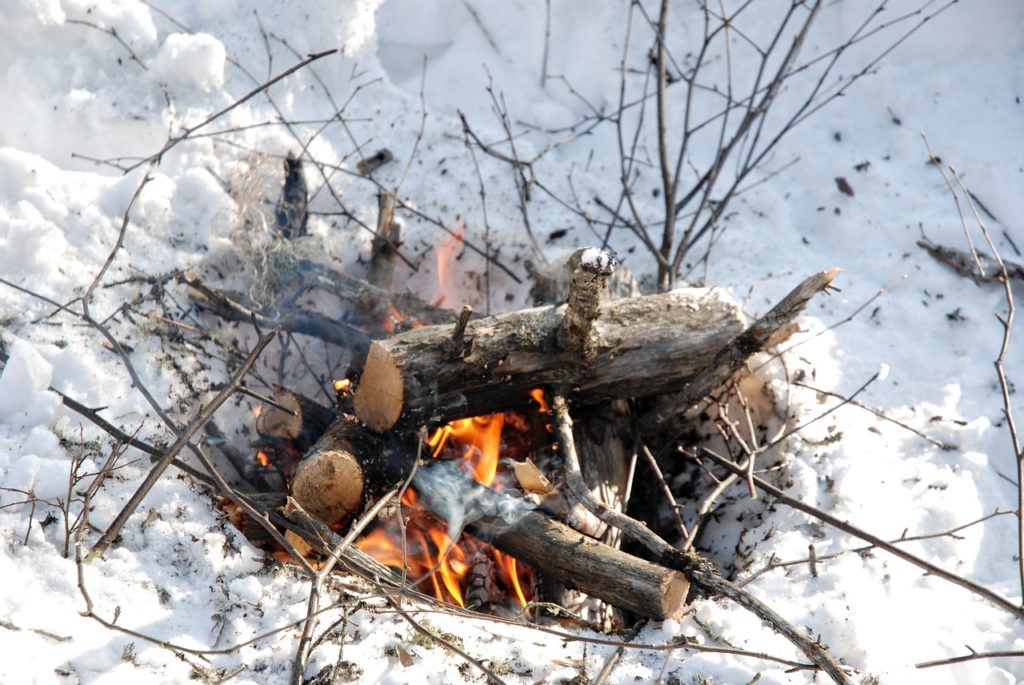 5. Go skiing in Scotland
If you're a skiing nut you may well be drawn to the Alps for your winter ski break, but if you haven't got the time or money to get that far, Scotland is the next best thing. With buckets of snow every year and a host of Scotland ski resorts, the far north is one of the best places in the UK to get on the slopes.
Places like Cairngorms or Glencoe, which see a fair amount of snowfall each year, are good places to look into. Generally the conditions are best from late January onwards, but check the weather and with specific resorts before you book. Another huge advantage is that Scotland is far less crowded than Europe for skiing, and sometimes you can have certain slopes all to yourself.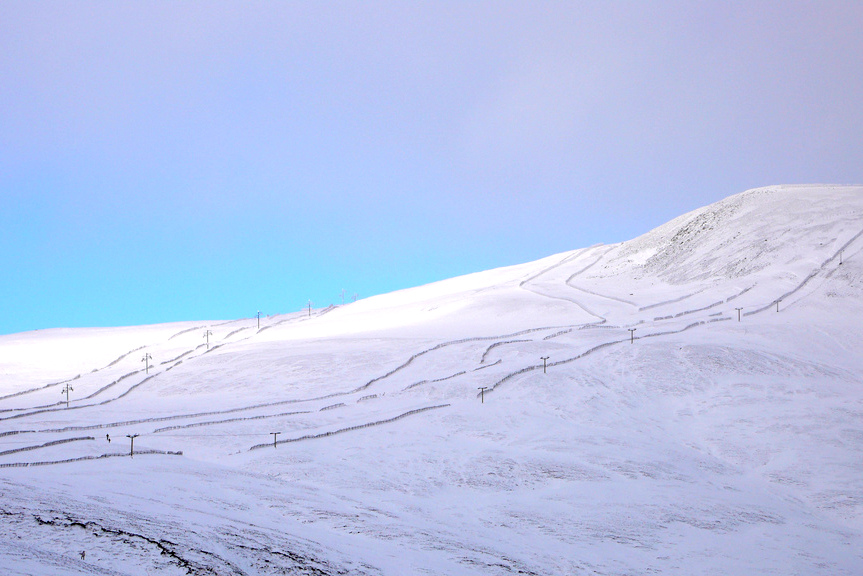 Glenshee Ski Resort, Scotland. Image source
6. Go on a Christmas Market city break
Christmas markets are some of the most exciting events of the festive season. Even though every single year we can predict exactly what will be there (fairy lights and tinsel, mulled wine and spiced apple cider, and a whopping great hog roast are among the standard highlights), going to a Christmas market remains a special and fun winter activity.
There are incredible Christmas markets all over Britain, but be careful – some can get so busy all you end up doing is shuffling around a circuit, awkwardly bumping into everyone else in the whirlpool. The markets in places like Belfast, Edinburgh, and Bath can all be a little cumbersome like that, but try to pick a time when there'll be less people (right after opening, after December 25th) so you can enjoy the market without the crowds.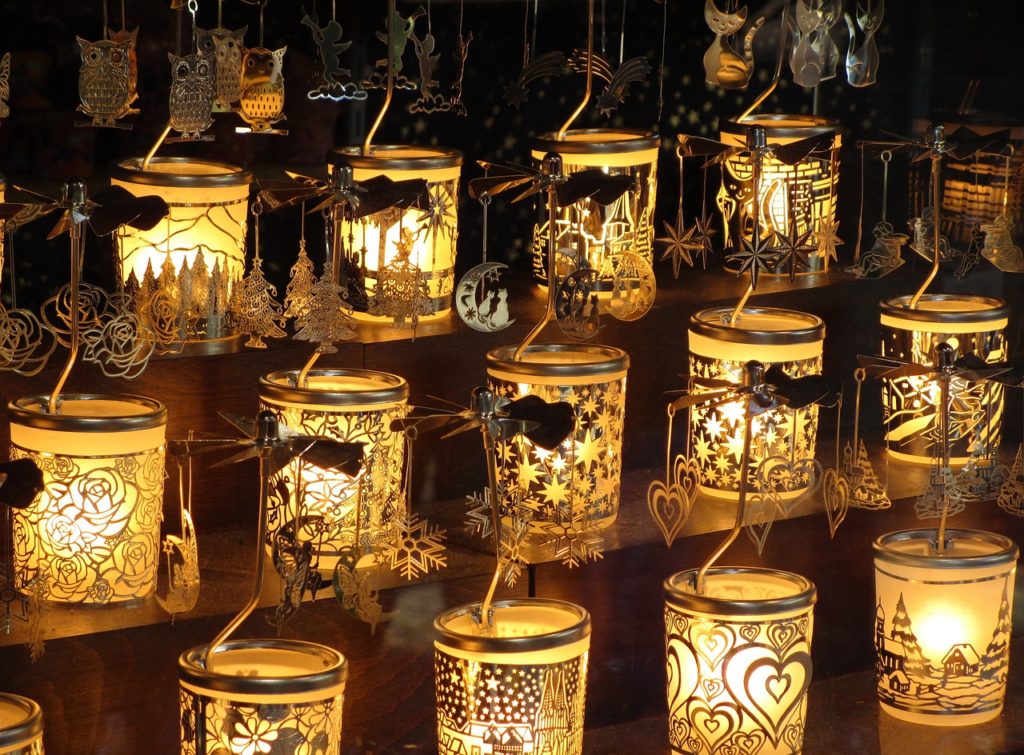 7. Curl up in a log cabin
There's something special about a log cabin we can't quite put our finger on. Maybe it's the way they smell like forests. Maybe it's their often beautiful furnishings: blanket-covered couches, thick rugs, and fireplaces. Maybe it's because when you're in one you feel cut off from the world. Whatever it is, log cabins are perfect for winter breaks because they create a warm, comfortable space that goes so well with the season.
Although you won't find as many log cabins in the UK as, say, Switzerland, there are a few for rent dotted around. We love the look of Log House Holidays, a group of eight log cabins set up on the shores of a lake in the Cotswolds. Each luxury Scandinavian cabin is based in total seclusion and comes with the option of a hot tub on the deck, where you can keep warm outside surrounded by nature while watching the stars.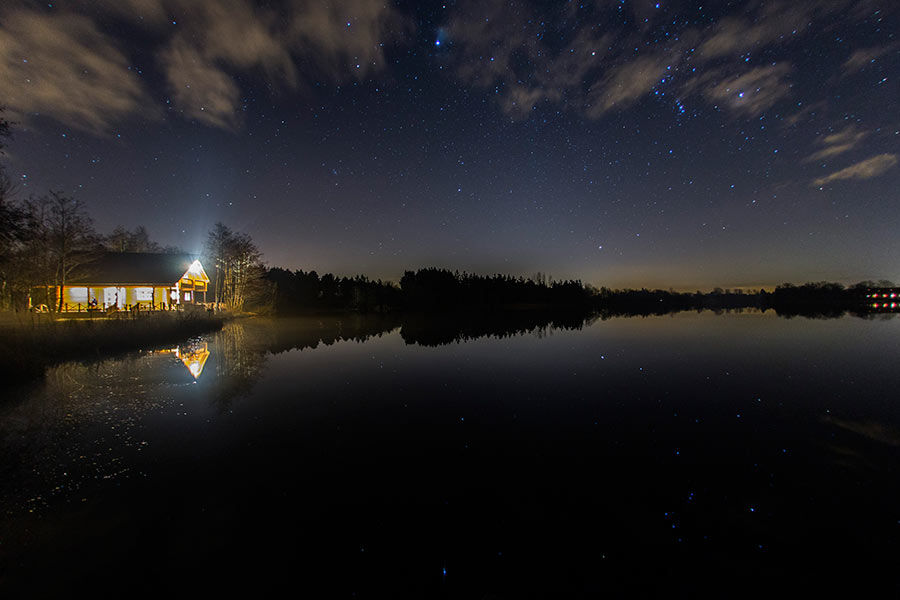 Photo by Log House Holidays
8. Stay in a country pub in Yorkshire
With friendly folk around every corner (or across every dale), Yorkshire is one of the most scenic places for a UK winter staycation. It's especially great for a pub stay, where you can shake off the cold and get chatting to the locals. These places are so convenient because all you have to do is pop downstairs for a pint of ale and slap-up meal.
Try The King's Head Inn in Newton Under Roseberry for a traditional and cosy stay, The New Inn, a beautiful contemporary pub with rooms in the Yorkshire Dales, or The Star Inn on the North Yorkshire Moors for the rustic-meets-modern and a Michelin-star restaurant.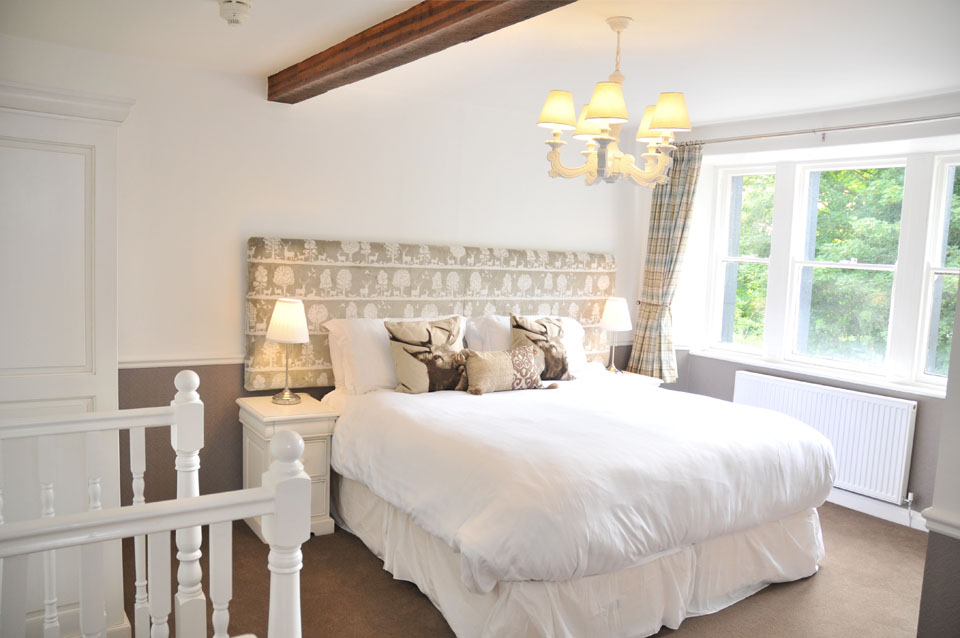 The New Inn, Yorkshire Dales
9. Explore London over a weekend
A city as sprawling and spectacular as London pays no mind to bad weather. Sure, the capital looks beautiful in the sunshine, but there are plenty of things to do in London in winter. With endless museums and galleries, a lively eating and drinking scene, West End shows to see, and much, much more, there's no end to what you can do in London if you're limited to the indoors.
Harry Potter fans shouldn't miss Hogwarts in the Snow, a winter wonderland version of the studio tour running from the 19th November to 29th January 2016. Among this season's best exhibitions are the V&As Brief History of Underwear (£12, until March 2017) and the mesmerising Astronomy Photographer of the Year at the London Observatory (free, until June 2017). If the weather does fare well, don't miss Lumiere London, the city's magnificent light festival, this winter running from 14th to 17th January.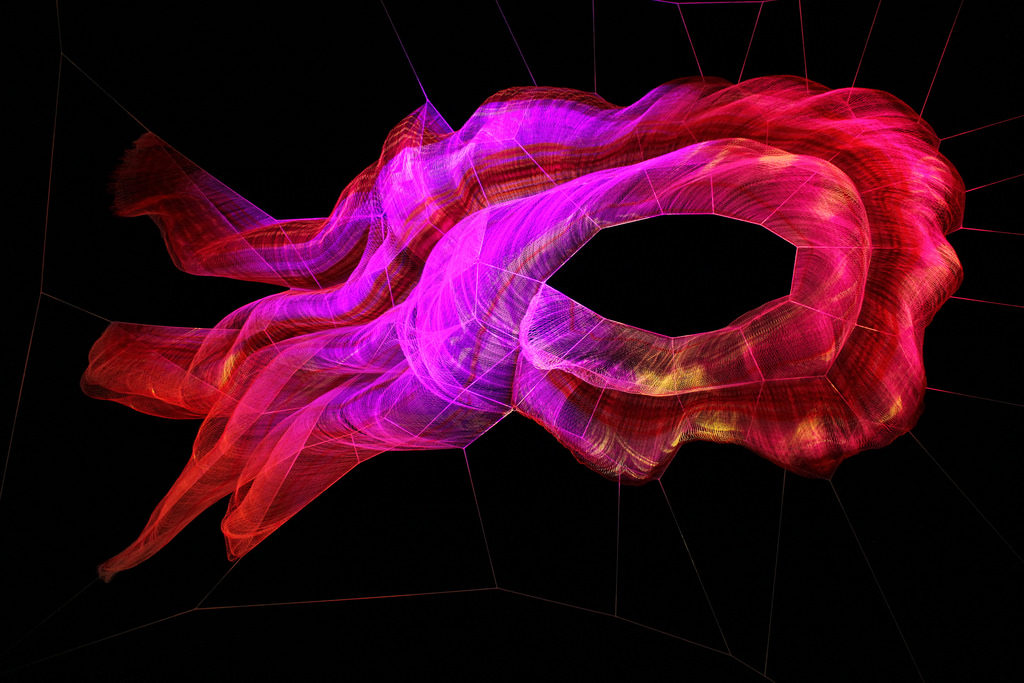 Lumieres London. Image source
10. Witness winter solstice at Stonehenge
Winter solstice marks the shortest day and longest night of the year, and is celebrated by pagans, druids, and more. Various events linked to winter solstice are held across the country, but the most iconic is at Stonehenge, one of the UK's most famous historical landmarks.
Thousands of people come to Stonehenge early in the morning on the winter solstice to watch the sun rise over the ancient stones. The atmosphere is one of awe – there are few more stirring places to be at this time on this day. Winter solstice in 2016 is on December 21st.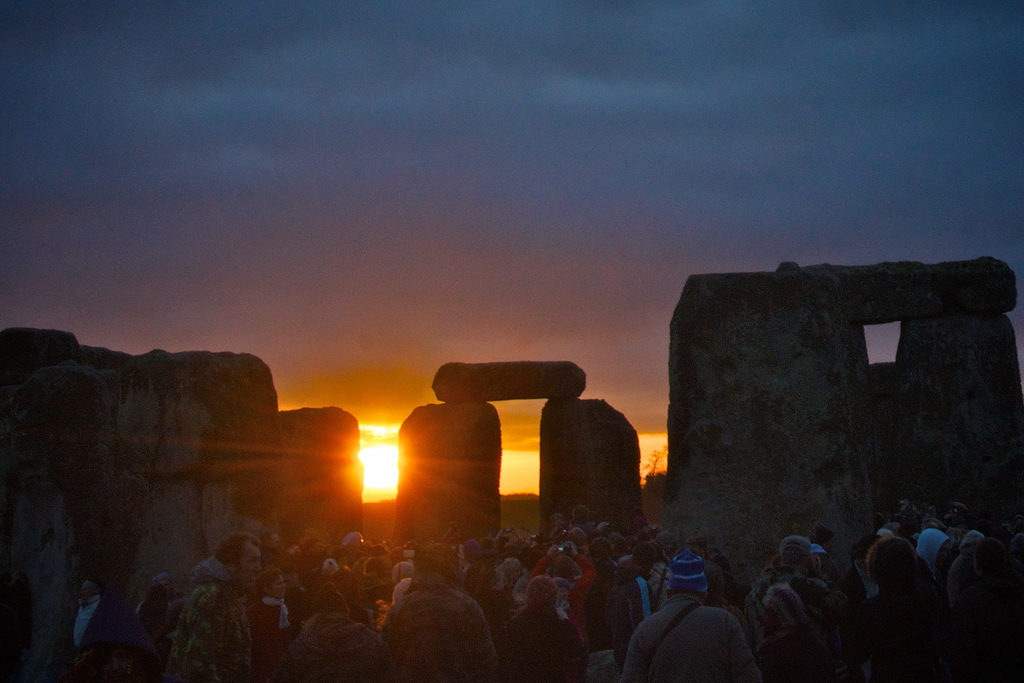 Stonehendge at sunrise. Image source
11. Treat yourself to a luxurious spa break
You've worked hard this year. Don't you think you deserve a little pampering? Winter is the perfect time spoil yourself on a luxury spa break, because the weather doesn't always permit being outside (which also takes away the potential guilt of being indoors all day covered in clay instead of enjoying any sunshine).
For country getaways, immerse yourself in the pools at Chewton Glen in the New Forest, or the Gilpin Hotel and Lake House in the Lake District. To combine a city and spa trip, Bath makes for a beautiful, relaxing spa weekend away, and the The Gainsborough Bath Spa is one of the best hotels for it here.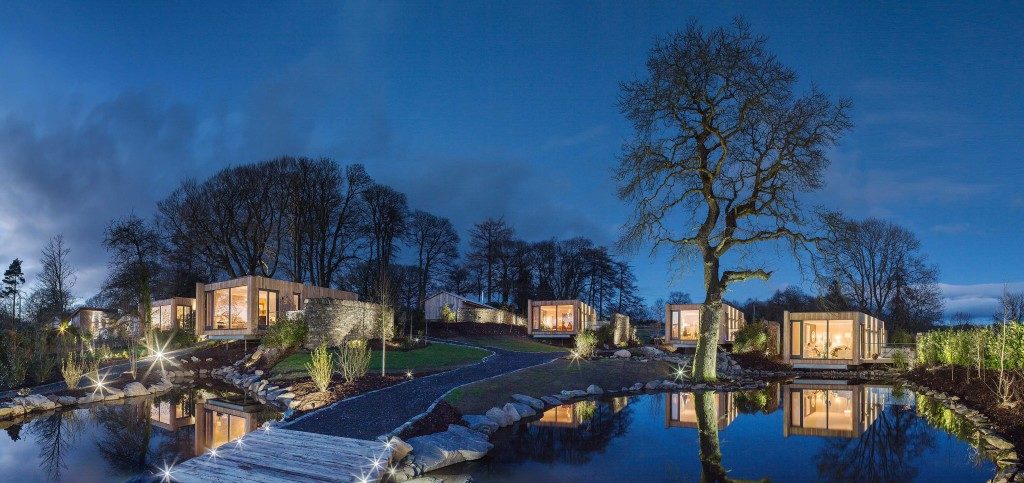 The spa lodges at the Gilpin in the Lake District. Photo by The Gilpin
12. Go surfing in North England
Another one not for the faint-hearted, and another one that sounds insane. But think about – the UK's top surf spots are heaving in summer, so you end up sharing the waters with dozens of other surfers just trying to catch a wave. Plus, the winter conditions are more savage, which means you'll not only have the sea to yourself, but far superior waves to hop on too.
Most surfers head to Cornwall year-round, but to ride the rough seas venture to Yorkshire's coast. Saltburn-by-the-Sea offers great winter surf opportunities, along with most other beaches in the area. Just don't forget your wetsuit…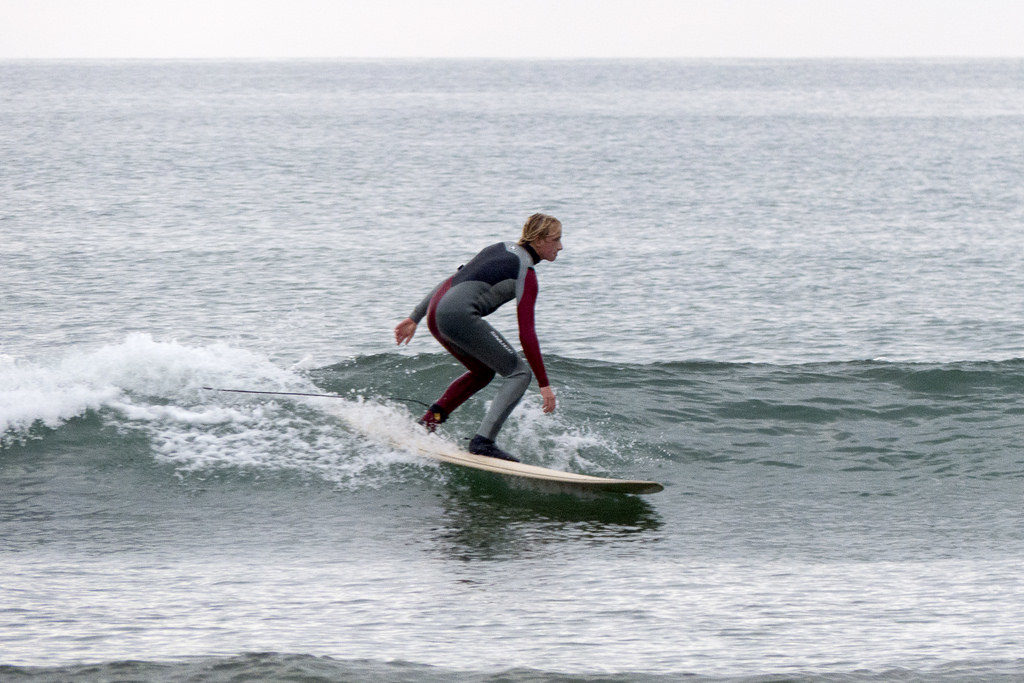 UK surfing. Image source
13. Actually stay at home
It might not sound adventurous or as exciting as visiting somewhere new, but book yourself a few days off work and dedicate them to seeing more of home. Being a traveller at home has its perk – you save money not going far, and you'll discover things you can go back to again and again very easily.
Treat your home as something brand new. Look at it through the eyes of somewhere who's never been there before, approaching it with the eager attitude of a tourist. You hometown is as fascinating as you want it to be, and the winter months make for a great time to get to know it better.
Which of these UK winter staycation ideas would you pick?