9 best restaurants in Lagos, Portugal
Travelling to Portugal soon? You need our print journal A Year in Portugal, filled with outstanding travel narratives and photography. Find out more
our base. On the surface, Lagos can seem like a bit of a backpackers haven, but it doesn't take much digging to find its other charms – that's certainly the case when it comes to food. Quality, variety, and gut-busting portions are easy to come by here, and these nine best restaurants in Lagos prove it.
1. Adage Tipica A Forja
Referred to locally as Blue Door, this Portuguese eatery serves some of the best fresh fish and seafood in town. The setting is informal (like most top Portuguese restaurants) but don't let the humble surroundings put you off. The food rarely disappoints, the service is reasonable, and the prices are rock bottom. As one of the most popular restaurants in Lagos, there is usually a waiting time for 20-30 minutes here, so come early.
Rua dos Ferreiros 17 | Facebook
2. Nah Nah Bah
Nah Nah Bah proclaims it serves the best burgers in the Algarve, and having sampled quite a few we have to admit it hasn't been beaten yet. Its giant specialities are cheekily named ("Blue Ball Buster", "Luis Figo's West Dream", and another we can't mention because it's probably not safe for work) and you can barely fit your chops around them. Come here with a big appetite.
Travessa do Forno 11 | Facebook | Instagram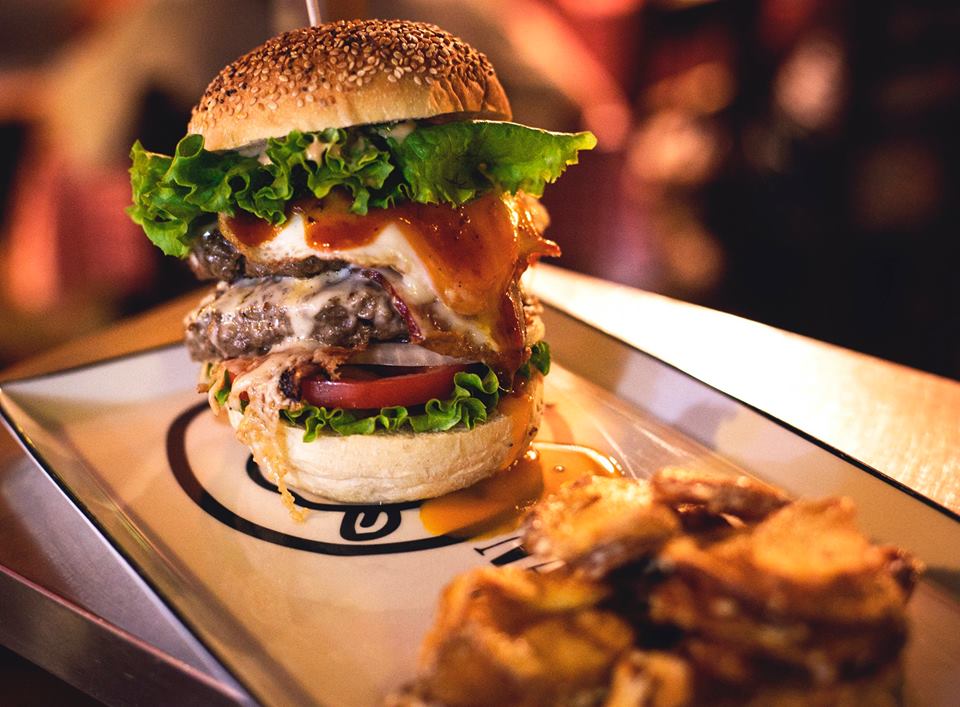 Image by Nah Nah Bah
3. Arribale
One of Lagos' greatest backstreet heroes, Arribale has a simple but winning concept. The majority of their dishes are cooked on a little coal oven right next to the restaurant's small collection of tables. As the street it's located on used to be on the old sea walls, there's a distinct marine feel to the decor, and the staff are always smiling and friendly. Make sure to try the flaming sausage for a starter.
Rua de Sá 40 | Facebook
// Related: 6 delicious and drool-worthy Portuguese dishes //
4. Mullen's
A favourite for both expats and locals, Mullen's is a Lagos staple that shouldn't be missed. This restaurant's menu is small but perfectly formed, and highlights include the Beef Mozambique and piri piri chicken, a classic Portuguese dish. Mullens' cave style setting makes for an intimate backdrop for dinner, an apt spot to go for a romantic meal for two.
Rua Cândido dos Reis 81 | Facebook
5. Tasca do Kiko
Don't let Tasca do Kiko's odd location deter you away from eating here. The restaurant's isolated position behind Lagos' boatyard is a little out the way, but for some of the best tapas in the local area it's well worth the extra effort. The vast selection of small plates – fish, seafood, meats, and veggie dishes – make it the ideal place to stop by for a leisurely evening of grazing. There are also large plates here, and don't miss the delicious and perfectly light churros for dessert.
Estrada de São Roque A | Facebook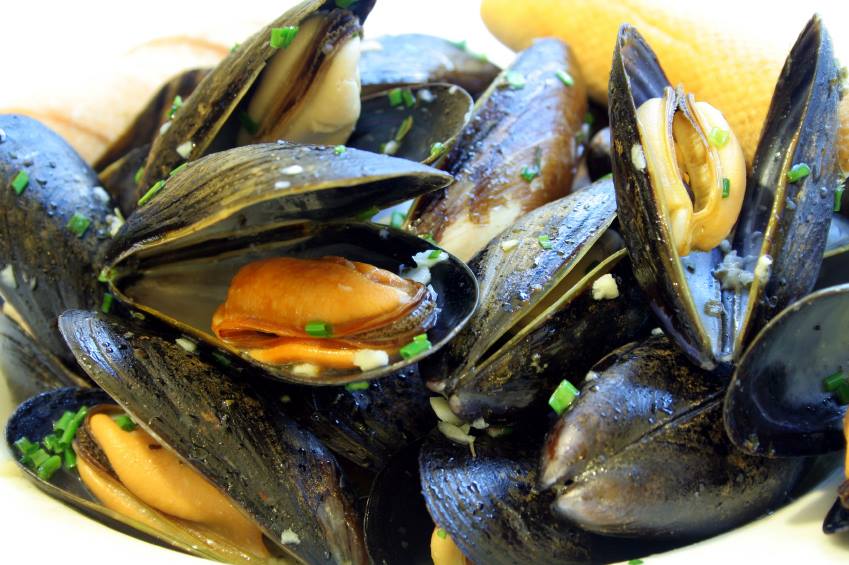 Image by Tasca do Kiko
6. The Green Room
Without doubt the only place for Mexican food in Lagos. The menu at The Green Room is a cornucopia of fajitas, burritos, tacos, and eye-wateringly hot jalapeno peppers. This place is almost always busy so you might have to wait for a table, but just pull up a high stool at the bar and have a margarita in the meantime. Order the pork chimichangas, you won't regret it.
Rua da Oliveira 44 | Facebook
7. Adega da Marina
On first glance, Adega da Marina could be accused of being an over-run tourist restaurant. Charm is not the priority here, and the high ceiling and volume of tables don't do much to help create a sense of intimacy. However, look around on a busy night and you'll notice at least half the customers are Portuguese. Turn a blind eye to the football scarves hanging from the ceiling, and instead focus on the quality of the classic Portuguese food, and the insanely low prices. No, this isn't the most stylish restaurant in Lagos. Adega da Marina is no-nonsense, authentic, and so damn loveable.
Avenida dos Descobrimentos 35 | Facebook
8. Cachoa
We have dreams about Cachoa. Fluffy, soft-lit dreams with smooth jazz playing in the background. The food here is so out-of-this-world delicious that we have to hold our hands up and say it's our favourite place to eat in Lagos. Probably in the Algarve. Probably in Portugal. It's small, cosy, and there's a beautiful little courtyard in summer with lights strung up everywhere. Cachoa is in Funchal (which is a quick taxi ride just outside Lagos) and a little pricier than the other restaurants in Lagos, but completely worth it. Order anything.
Quatro Estradas, Sitio da Cachoa  | Facebook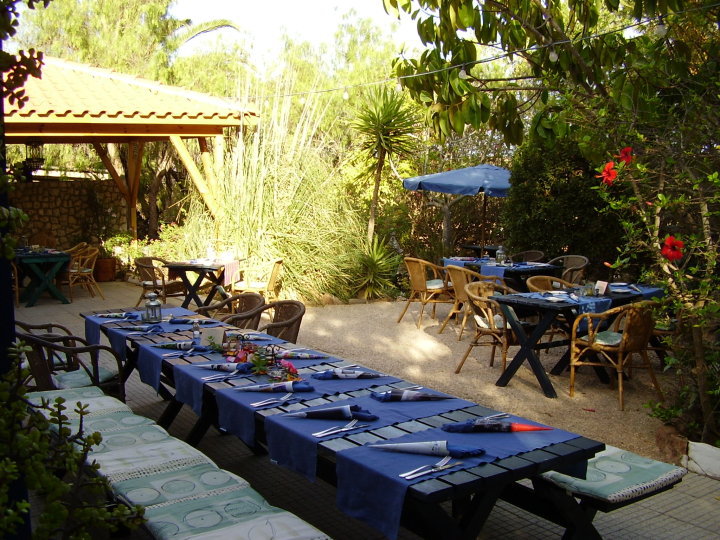 Image by Cachoa
9. Petiscos
Petiscos is Lagos' worst kept secret. Everyone knows it's a great restaurant, and everyone wants to go – and we can't blame them. The food here is simple Portuguese cuisine cooked to perfection, by a single chef who manages to keep one eye on his cutting board, and another on the TV. The portions are gigantic and often beat the heartiest of appetites. There are only a dozen or so tables here, and they don't take bookings past 7pm. Petiscos is the bees knees and they know it. And they're right to think so. If you love seafood, the cataplana is a must here.
Rua da Oliveira 51 | Facebook
Which is these restaurants in Lagos would you eat at?
Have you been anywhere else in Portugal with great food?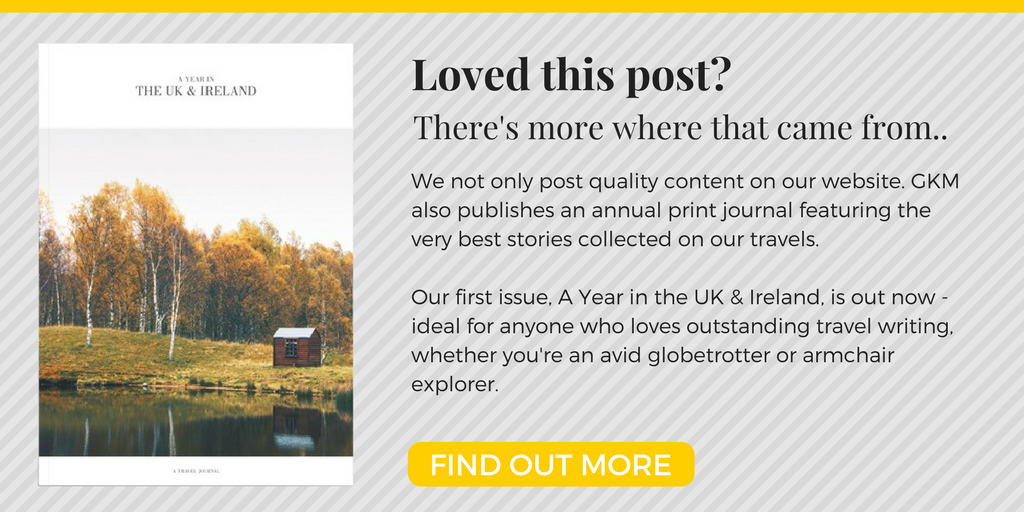 4 responses to "9 best restaurants in Lagos, Portugal"