Photo Journal: Cliff fishing in the western Algarve
On most days during the warmer months, out on the western shores of the Algarve, tiny figures are dotted across the clifftops. In their hands are giant fishing rods, with lines cast out over the edges of the sheer rock faces. The waters below them are often churning, crashing against the walls of stone and whipping the lines around. Some of these fishermen stand with their feet planted inches from the cliff sides, wrestling with the currents. Others sit on fold-out chairs further back, calmly waiting for the catch to come to them.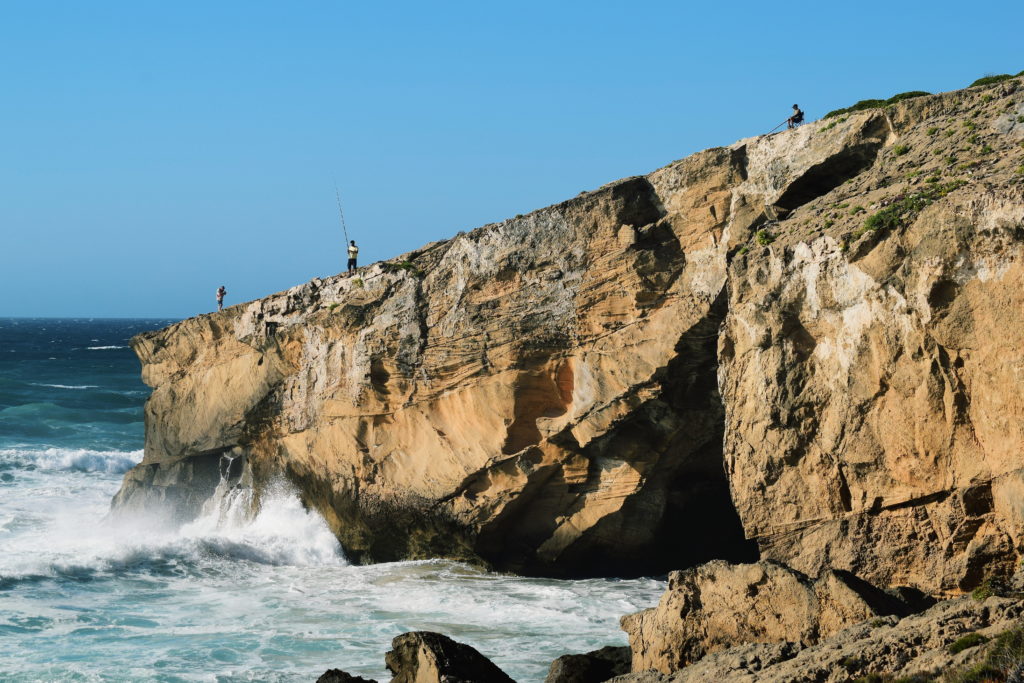 The tradition of cliff fishing has been around for generations in Portugal. The fishermen come to the west coast and cast their lines off the high cliffs so they can reach the deeper waters, where sea bass, mullet, and more are commonly found. One of the most popular fishing spots are the cliffs just west of Aljezur, near Monte Clérigo and an easy walk from the beach.
A sense of comradery links the fishermen together. Standing and watching them, you notice they help each other out with advice and tips, and when a catch needs reeling in. The age range is broad, from old hats who you imagine have been coming out here to fish for years, to young rogues who hop around the clifftops as if entirely unaware of the 50ft drop beside them. Many of the fishermen stay out here for hours, all day long, until the sun sinks into the Atlantic.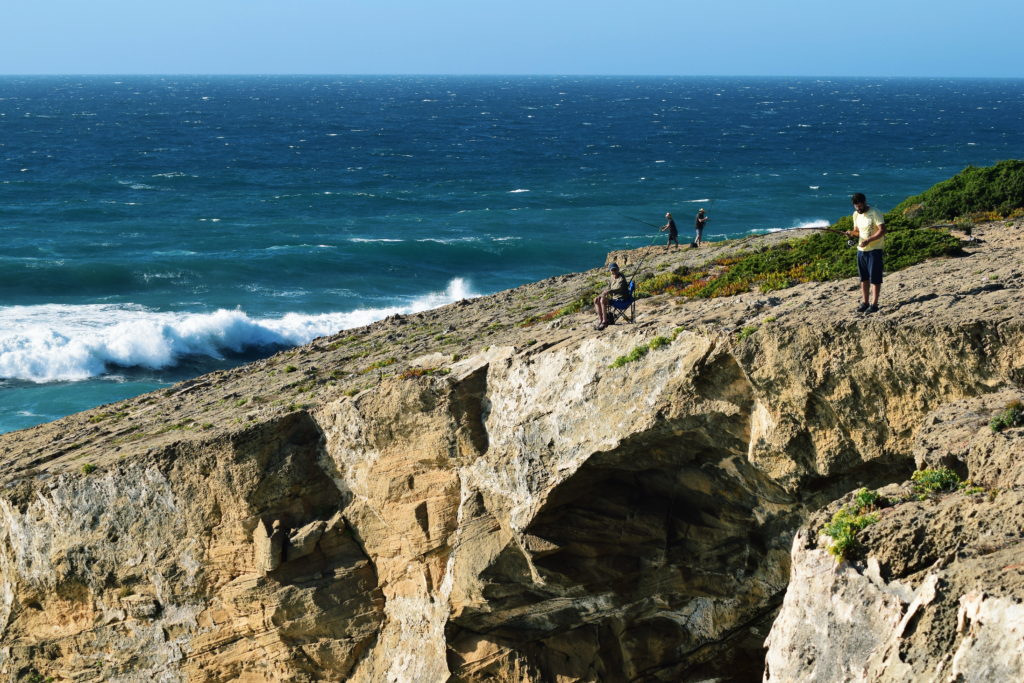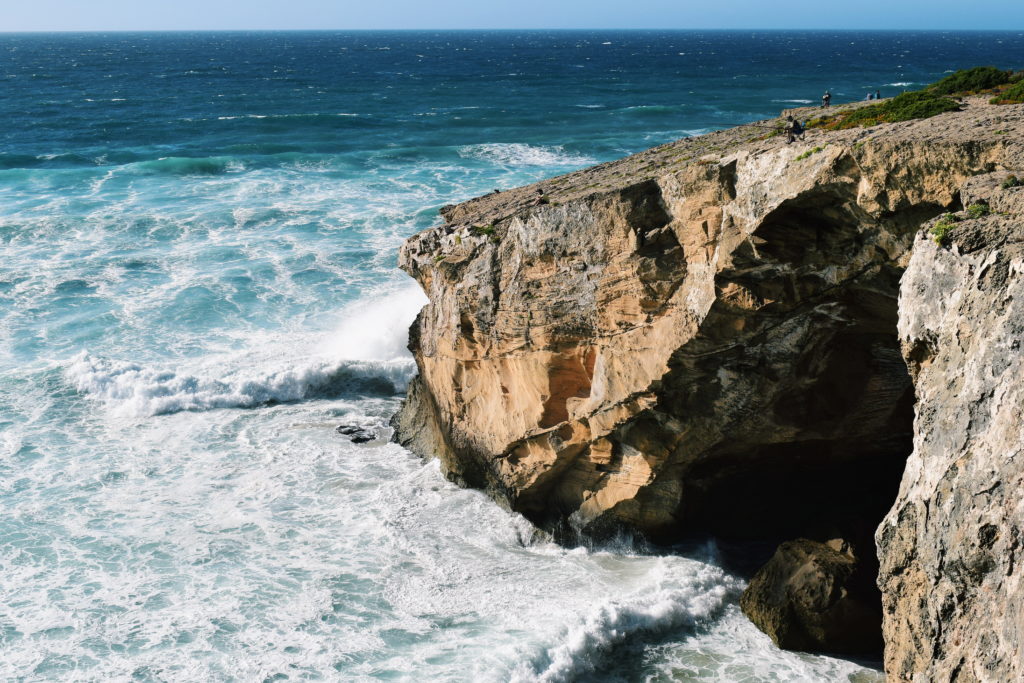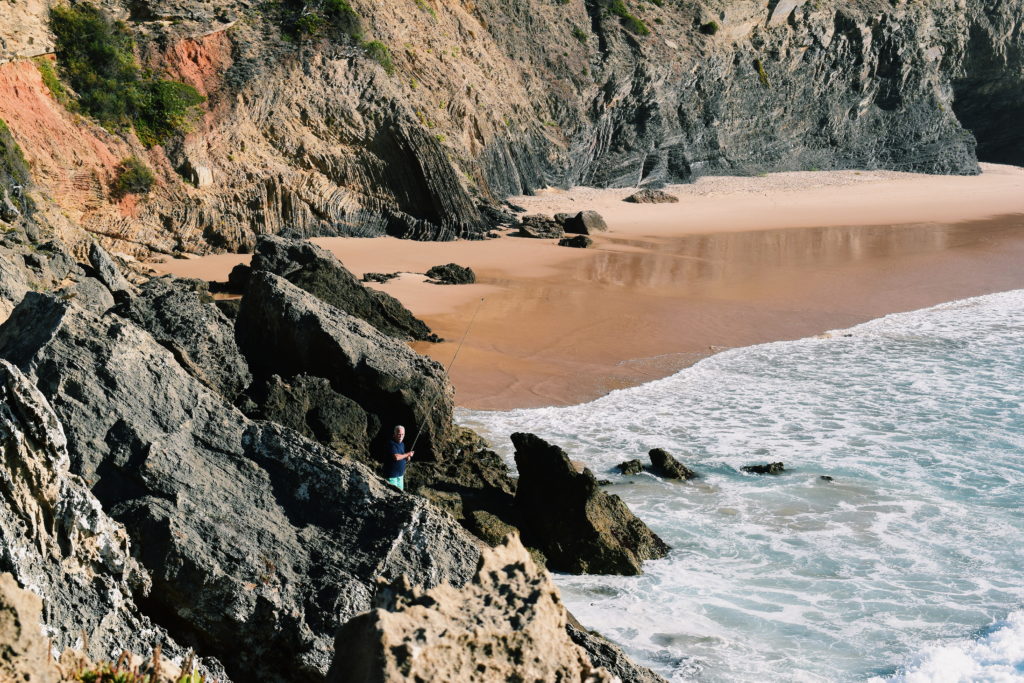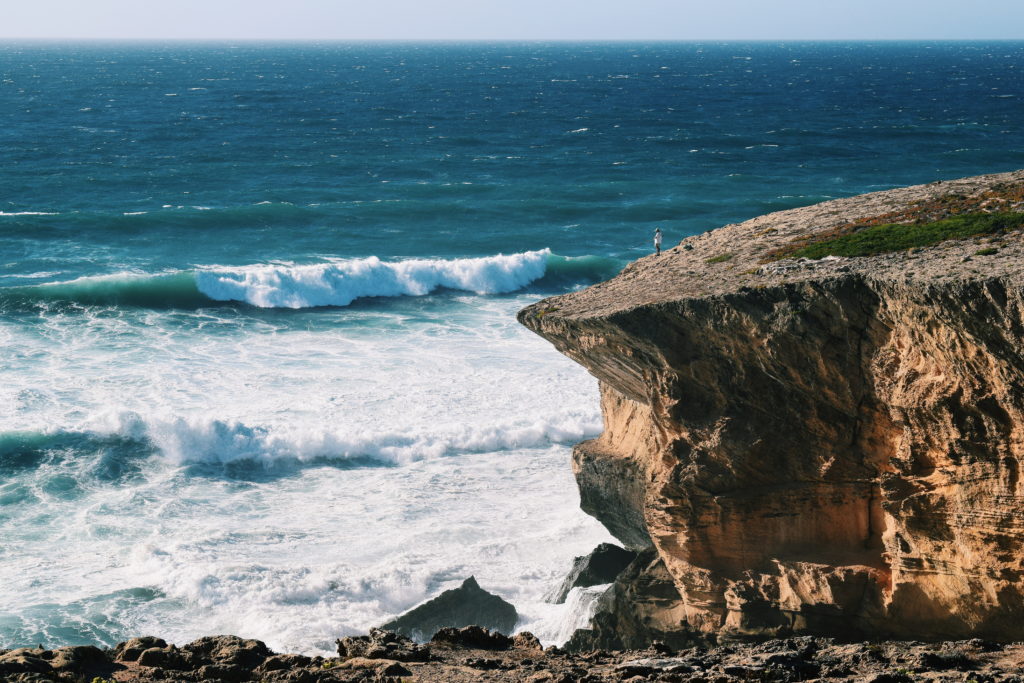 The fishermen continue to practice this death-defying feat despite the obvious risks. Some have lost their lives cliff fishing, but the abundant waters still manage to lure in the most dedicated anglers. When the winds pick up, it's hard not to gulp when you spot a lonely soul out on the extremities.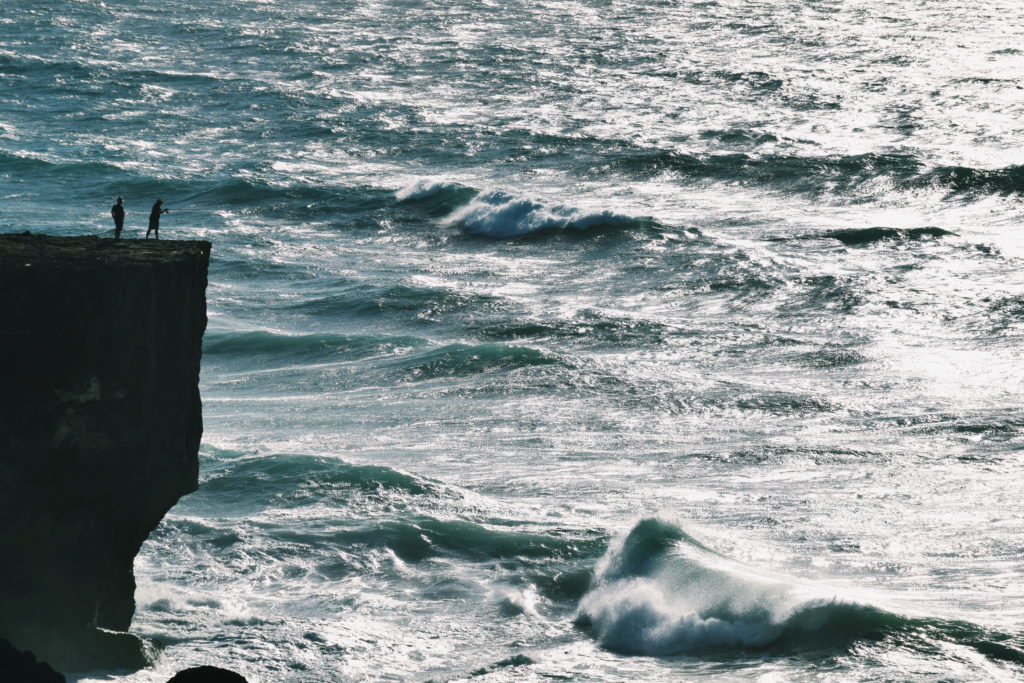 This photo journal is part of our Friday photos feature, whereby we release a gallery every Friday at 3pm to get you through the last hours of work before the weekend. Want notifications straight to your inbox?
Sign up here
.