Craft beer in Lisbon: Visiting Dois Corvos Brewery
January 27th 2017
There's a constant soundtrack of tinkling at Dois Corvos; bottles clinking against each other in crates as they're shifted across the brewery floor. The accompaniment is the frequent hiss of a valve releasing, and underneath it all the mumble of talk, of brewers working and creating together. A light fermentation smell lingers in the air, and the temperature is low, fresh and cool.
From out on the street, in front of the gun metal grey door emblazoned with the logo of two crows (dois corvos) in black, you might not know that a hive of activity awaits inside. A fitting metaphor for Lisbon's, and Portugal's, small craft beer industry – it's there, but only just. Simmering under the surface.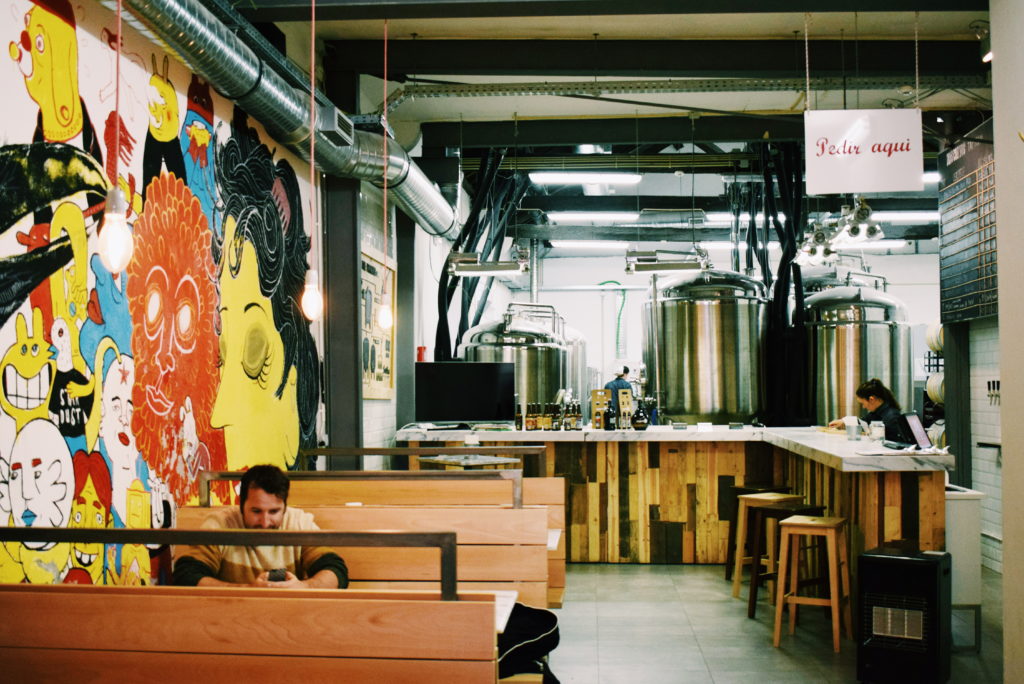 Four years ago, Dois Corves didn't exist. Founded by partners Susana Cascais and Scott Steffens in October 2013, this was one of the very first craft breweries in Lisbon. Artisan beer is still in its infancy in Portugal, but it's companies like Dois Corvos that are paving the way for more unique beers to be brewed across the country.
// Related: Alternative Lisbon city guide //
With a hands-on approach – all the ingredients are mixed together by staff themselves – Dois Corvos is one of the best places to learn about craft beer in Lisbon. This is not just a brewery where you can take a look around, it's also a tap room where you can try the fruits of their labour directly next to the tanks where it is brewed. Dois Corvos is an immersive experience, and an open place where you can wander in and talk to the brewers about their processes.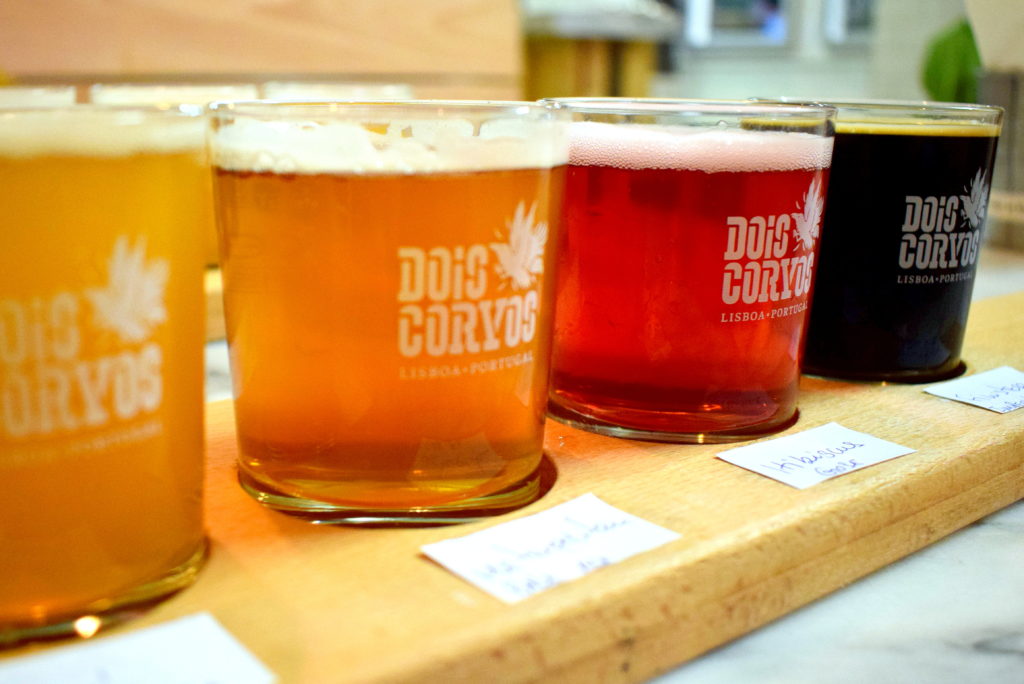 Try individual pints at Dois Corvos, or sample a range of their beers by ordering a tray – a selection of five different beers each in 125ml glasses. These flights allow you to get to know the breadth of the brewery's skills (and try lots of different beers without having to attempt six pints or more of them). The brewery also serves food – order one of their delicious focaccias – so you can stay here for a couple of hours and experience craft beer in Lisbon at a relaxed pace.
Take a few samples home with you in singles or a six-pack, or buy one of their 'growlers', beautiful one or two litre bottles that you can get a refill of when you're back in the neighbourhood.
Dois Corvos is open 2-9pm Sunday to Thursday, 2pm-12am on Friday and Saturday. It's located in the Marvila neighbourhood, two blocks from Rua de Açucar and near Marvila train station.