Palacio Belmonte: The most enchanting hotel in Lisbon
January 26th 2017
"This is not a hotel. It's an expression of the things we love, a piece of our soul." Maria, our host, moved her hands emphatically. The building rose up in three levels behind her, its old stone a dazzling white in the winter sun, its window frames the colour of poppies. Even though the centre of Lisbon tumbled down the hill to one side of us, from up here we couldn't hear its voice. Not even the distant rumble of tram on track. We were tucked away from it all, up near the city's castle, in a sanctuary that has stood here for over 500 years.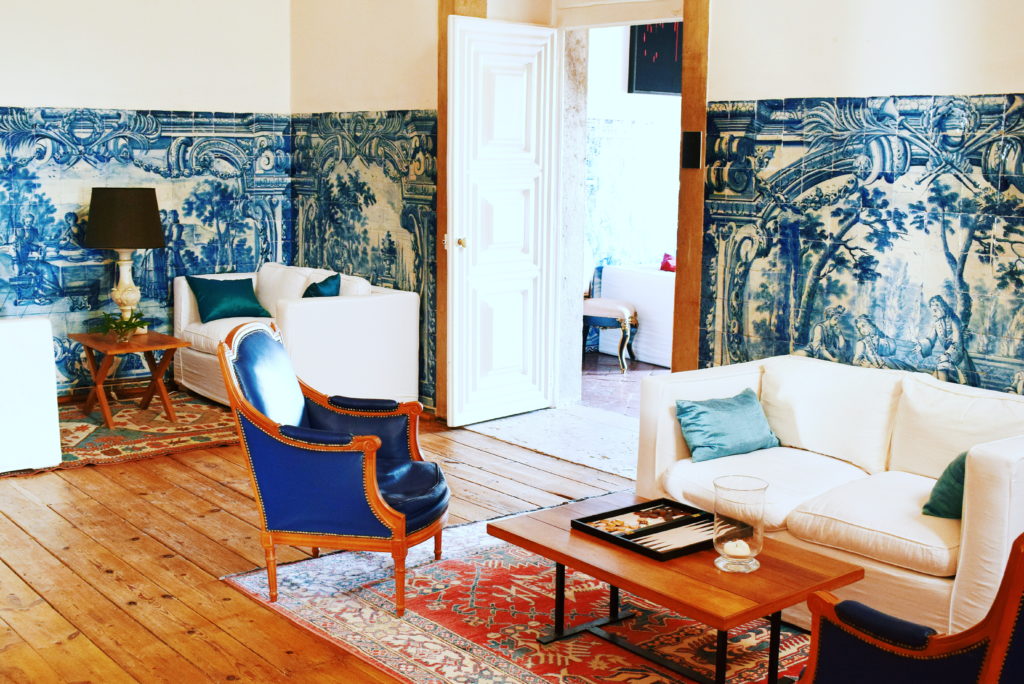 When you walk around Palacio Belmonte, Maria's message becomes even clearer. The building's opulent form is decorated with characterful period pieces – deep leather armchairs with wooden frames, five-tiered candle chandeliers – that could only have been hand-picked and put together with a precise process of thought. And this building certainly deserves such attention; the fact that this has been a palace since the 15th century, owned by the noble Belmonte family, is impressive enough, but what's more is the building was erected atop Roman and Moorish ruins, some of which date back over 2,000 years. This, without doubt, is one of the most spectacular places in Lisbon.
A gracious staff member, Farhan, greeted us on arrival at Palacio Belmonte, and gave us the grand tour. As we moved through the ballrooms, terraces, suites, and corridors, Ferhan reeled off some of the many stories Palacio Belmonte has witnessed and hosted, from surviving the devastating 1755 earthquake, to how the 3,800 tiles found their place on its walls ("The world's hardest jigsaw", as Ferhan described them).
The magnitude of the historical significance of this building is one reason to admire it, but the restoration owner Frederic Coustols has put into Palacio Belmonte to turn it into a luxury accommodation experience adds another dimension to its magnificence. Pouring 26 million euros into it since 1994, Frederic used 15th and 17th century construction methods to bring the building up-to-date without letting it be sullied by the modern world. No air conditioning units or televisions here, just the finest materials from around Portugal to preserve the palace's essence. There are lavish touches, such as an infinity pool and complimentary evening bar, but the centuries-old soul of the building endures.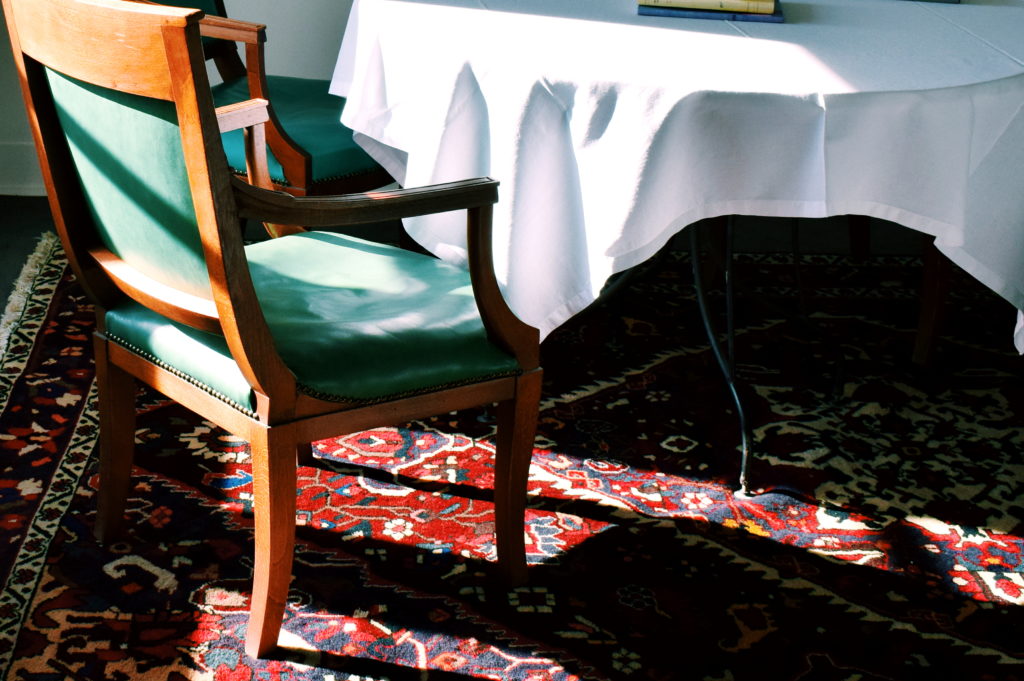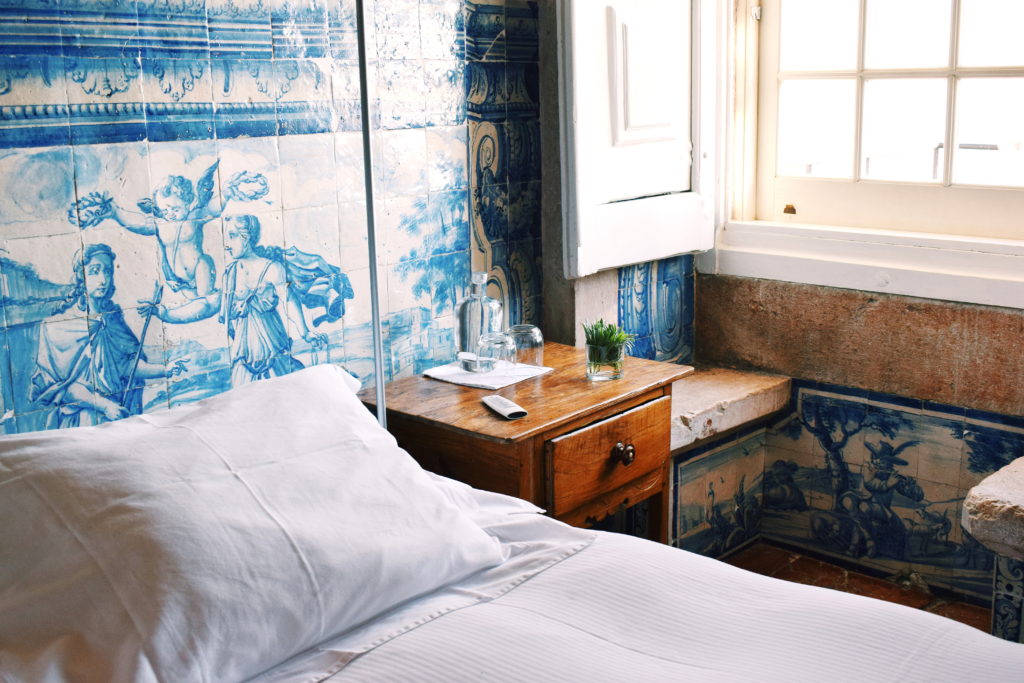 There are 10 individually-designed rooms at Palacio Belmonte. We stayed in Ricardo Reis, a 90 sqm suite with double bedroom, living area, private terrace, small kitchen, and bathroom. With high ceilings and decadent furniture, the room felt spacious and light, bold and stylish with its bright yellow walls and cool with the breeze floating in through the terrace doors.
The highlight was the bedroom, complete with original tiles and frescos from Valentim de Almeida, one of the master artists that brought this palace to life hundreds of years ago. A Moorish style loveseat sits below the window, so you can look down over Lisbon in your own secluded space.
Three staff members came in each morning, each laden with trays piled high, to set up breakfast on our terrace. We feasted on pastries, fruit, cheese, cereal, scrambled eggs and smoked ham, bread with jam and silky smooth coffee, all under the warm morning sun.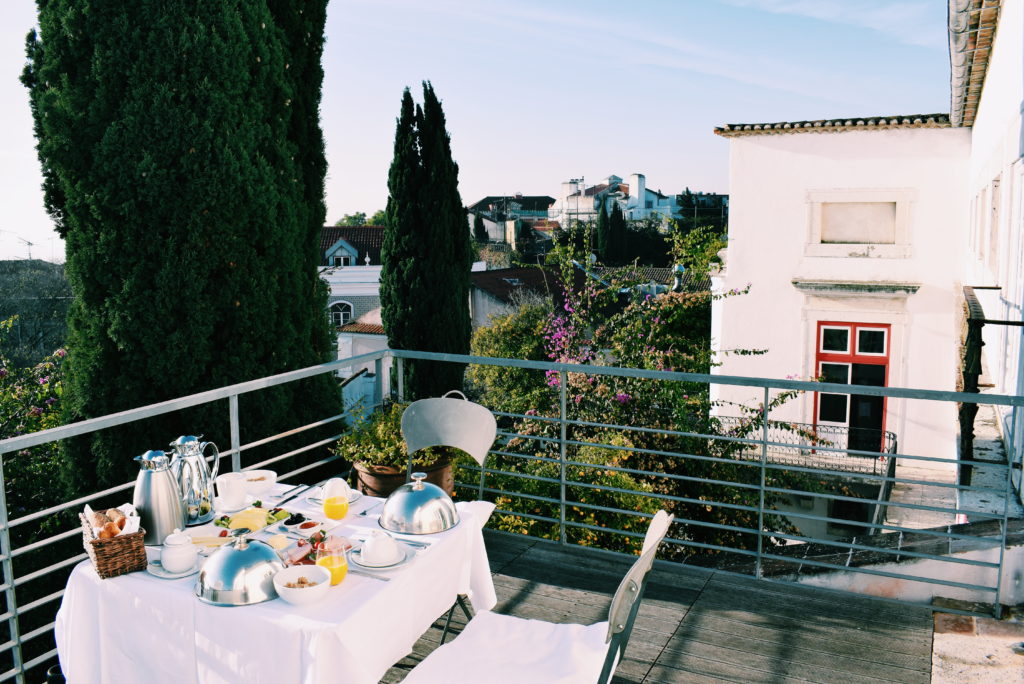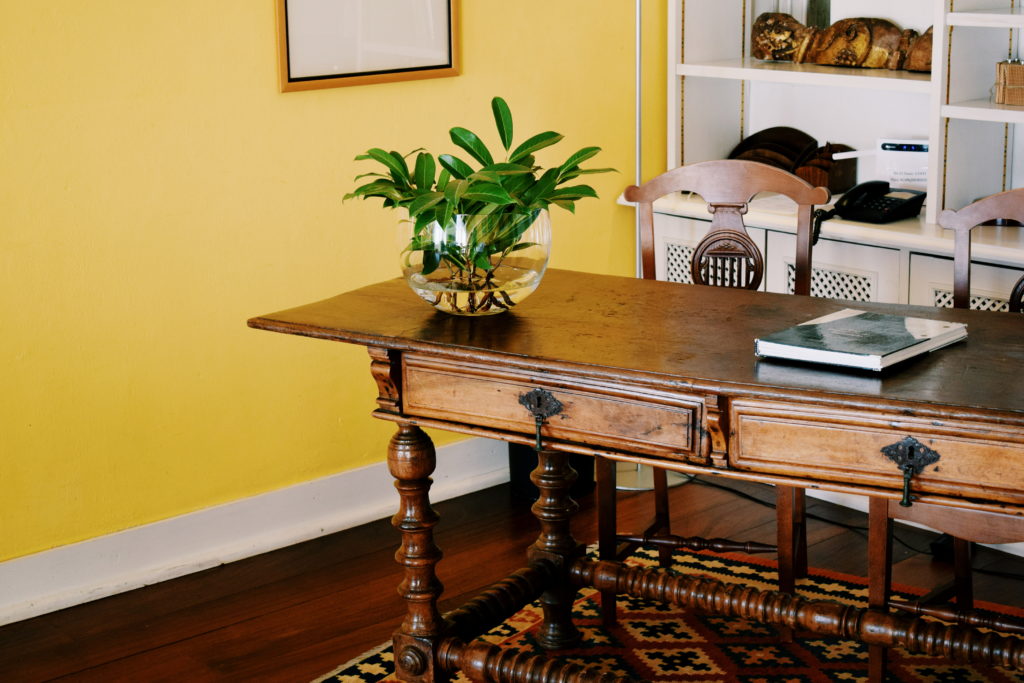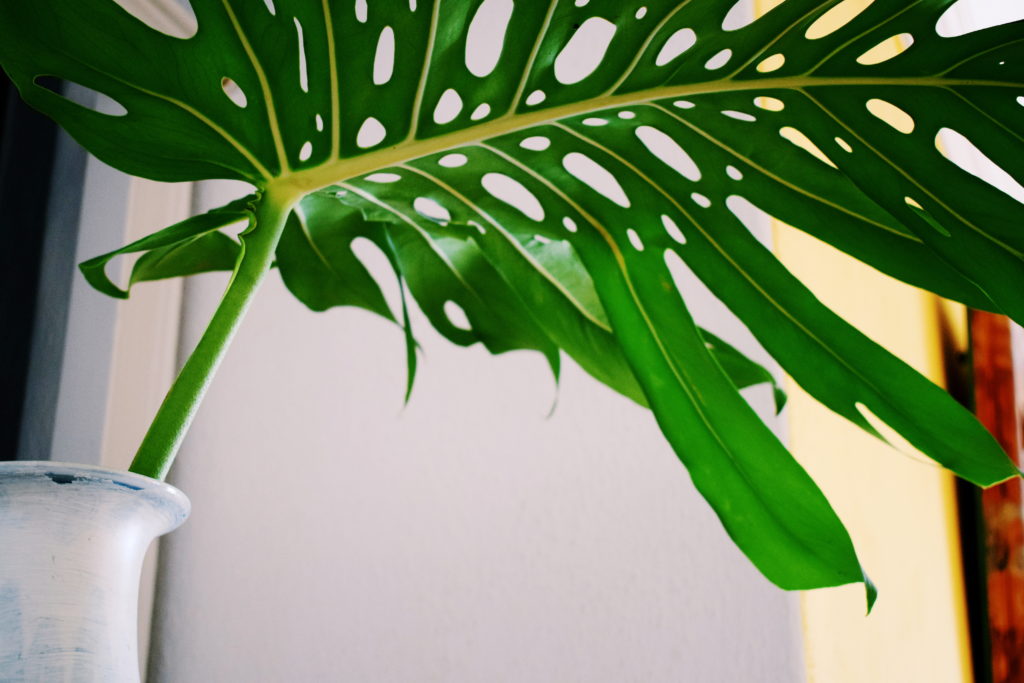 On our first evening we were invited to dine at Leopold, the hotel's new restaurant partner that's located just opposite the palace's front door. Ana, Leopold's host, welcomed us and we sat at a table opposite the open kitchen, where we could see the signature chef, Tiago Feio, preparing for service. There's a varied selection of wine at Leopold, but also a wine pairing option that offers a number of different local wines to complement the six-course tasting menu.
This dinner was an experience. We watched Tiago put together each plate delicately, with ease and meticulousness. A sommelier talked us through each glass of wine and Ana introduced the dishes in detail as she carefully placed them in front of us. Turnip puree with spinach and miso, Azorean beef with seaweed, a boiled egg with mushrooms and toasted buckwheat, banana cream with cinnamon sand and spiced cheese.
The menu is both creative and masterfully simple. The service is warm and open, and with extremely limited covers (booking is essential) you're free to ask Ana and the other hosts questions as you go along. Eating at Leopold is like dining at a friend's house, if your friend happened to be a Michelin star chef. And at €35 for the menu, plus the same again for wine, you don't have to fork out a fortune for the pleasure.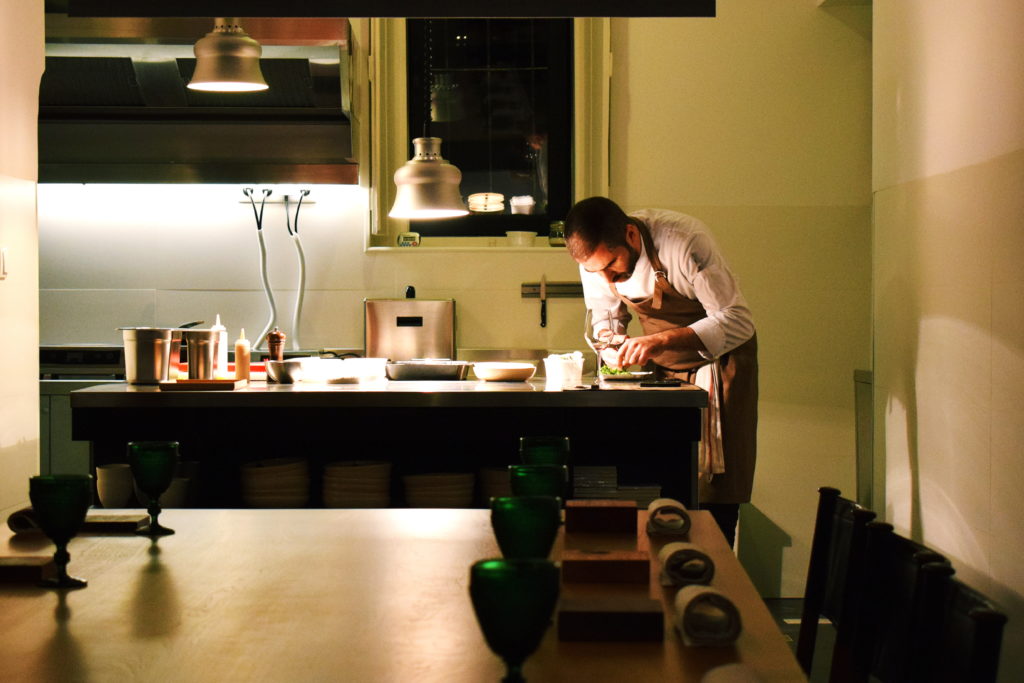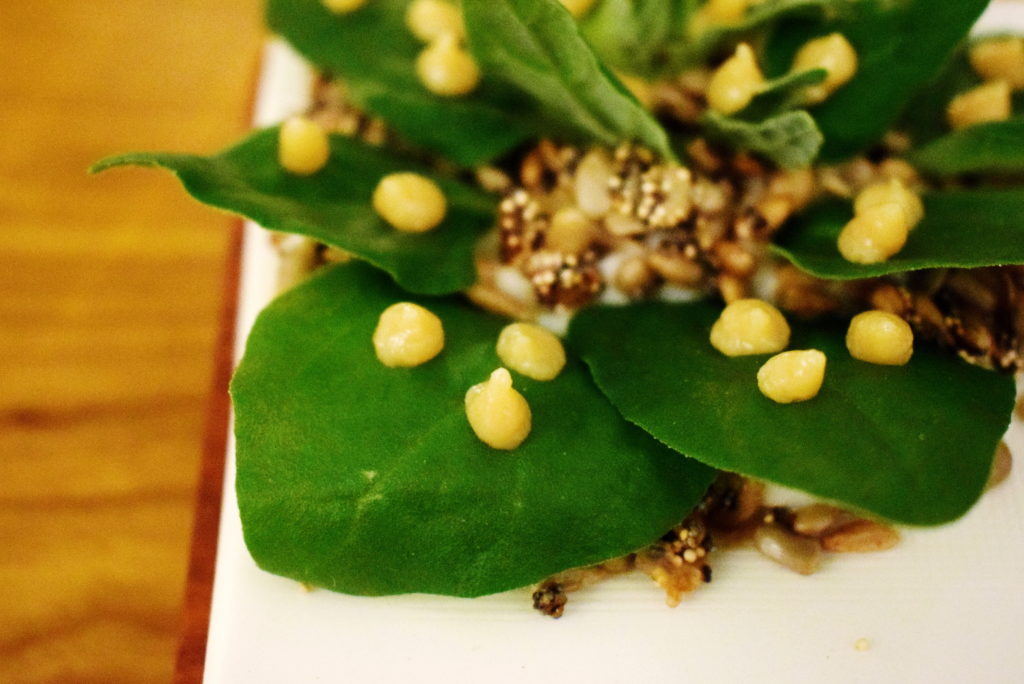 "We built this to share the things we love with our guests", Maria continued. This was our last conversation with her before leaving. Having now experienced the joy of staying in Palacio Belmonte, we understood what a privilege it was to be one of the people Maria and Frederic share this space with.
We won't hide the fact that staying here comes at a price – suites start at €600 a night – but when you consider that this is a national monument, a palace soaked in over 2,000 years of history, that millions of euros had to be invested here to let me and you even set foot in it, and stay in a refined, luxurious space, it seems justified.
No, this is not a hotel. This is Palacio Belmonte. When I stepped out the front door to leave, I knew I'd never stay anywhere quite like it again.
Do you have a favourite hotel in Lisbon?
Would you like to stay at Palacio Belmonte?