Every-Day Explorer Podcast Ep. 5: Volunteer at Home or Abroad to Discover the World
When you first think of volunteering and travel, pictures of schools or building projects across the world no doubt spring to mind. While these project do exist, volunteering is a much broader spectrum than we realise.
In this episode, our founder Emma and travel blogger Flora Baker, also known as Flora the Explorer, aim to set the story straight. With years of volunteer experiences between them – including working on a cheese farm in Canada, a prosthetic limb clinic in Bolivia, schools in Africa, and a vineyard in Spain – Flora and Emma share their (often wacky) stories and sage advice. What's more, both have worked in volunteer projects at home, proving that you don't have to go far to give back and that you can discover new things through volunteering even when you work  full-time job.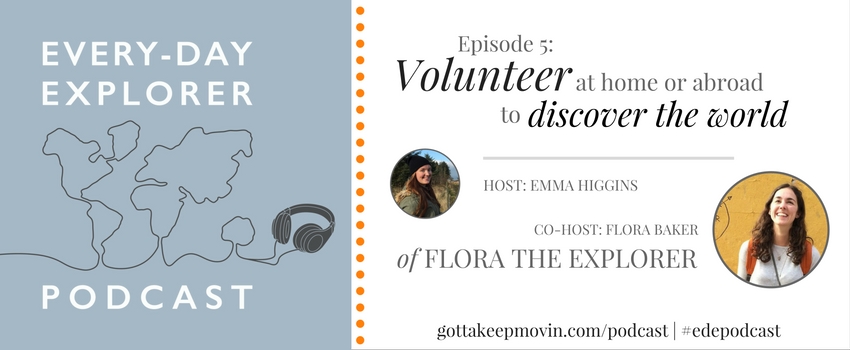 Flora Baker is a freelance writer, avid volunteer and founder of FloraTheExplorer.com, where she chronicles her adventures around the world. Flora is currently in London pursuing her masters degree in non-fiction writing, but we managed to nab her for a short while one afternoon to be a part of this episode of the Every-Day Explorer Podcast. With so much experience volunteering, there seemed no better person to chat to about this amazing way to travel.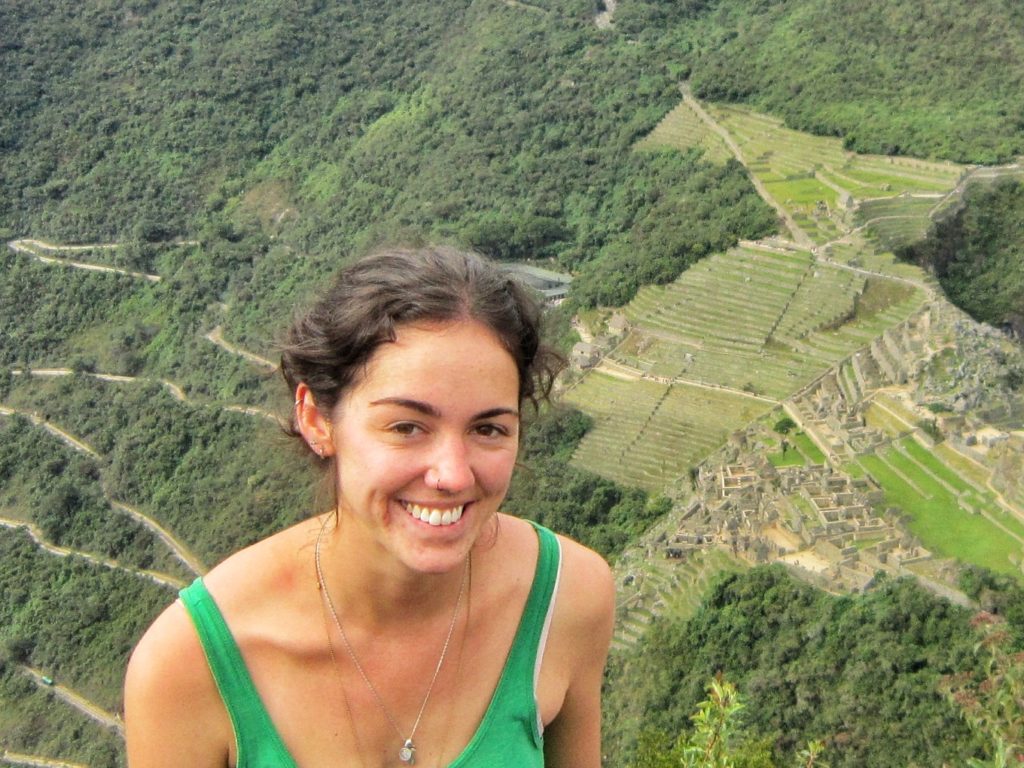 A big part of our conversation with Flora is about volunteering abroad, something that we believe everyone should do at least once. Unfortunately, in the last few decades volunteering has become something of an ethical minefield, where large companies make profits on travellers paying to volunteer and vulnerable people are exposed to complete strangers coming into their lives. Flora and I touch on the ways to get around these challenges, and how to find placements that have their hearts in the right place.
But this podcast is about fitting travel and discovery around an everyday life, so it was important for us to include volunteering at home in our discussion too. Flora and Emma chat together about volunteering in their own countries, and how it's helped them to meet new people and discover parts of home they'd never set foot in.
As Flora has also helped out in Calais refugee camps this year, the pair also talk about how the refugee crisis has opened up countless opportunities to volunteer. If you're reading this, it's likely that refugees are coming into your own country right now. Not only is it a worthwhile cause to help, but lending a hand is a great way to broaden your perspective on the world and talk to people with truly fascinating stories.
Hear all about this, and more, in this inspiring episode of the Every-Day Explorer Podcast.

More inspiration:
Having listened to the episode, you will have learnt that Flora has volunteered with children a few times on her travels. As this is such a touchy subject when talking about volunteering, it's imperative to know what you're getting into when thinking about volunteering with children. This post on Flora's blog offers some know-before-you-go advice:
Volunteering with Children Abroad: the Issue You Should Know
Are you inspired by this episode of our travel podcast?
Where in the world have you volunteered?