Algarve vineyards: Wine tasting at Quinta do Francês
Author: Emma Higgins  //  October 17th 2016
A rain shower has just passed over the hills in the Algarve. I smell the fresh, damp earth the moment I step out of the car. Walking over to the balcony, I stop to look out over the edge. Long, straight rows of vines stretch over the gently rolling mounds for a few hundred metres, sheltered by larger hills in the background. A few olive trees grow to my right. All is quiet, but for the raindrops trickling off the leaves.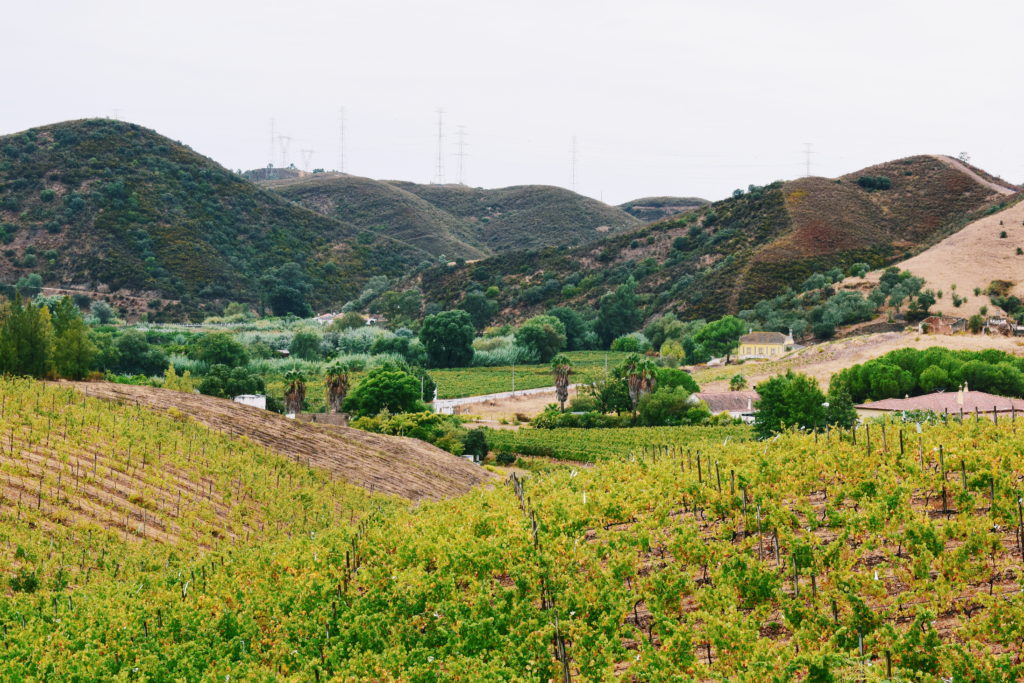 Quinta do Francês is a vineyard in the Odelouca River Valley, in the foothills of Monchique. The founding winemaker, Patrick Agostini, is a French pathologist who works in nearby Portimão Hospital. This vineyard is his passion project, but despite the casual beginnings and humble processes, Quinta do Francês still produces an impressive 35,000-37,000 bottles of wine a year. That's comparatively few when set against other Algarve vineyards (Sir Cliff Richard's vineyard near Guia produces around 150,000 bottles a year), but things are kept intentionally small here.
The vines were planted on this land in 2002, and production began in 2008. Quinta do Francês saw success right off the bat, winning two awards in their first year. Four varieties of red grape are grown here – Trincadeira, Aragonês, Cabernet Sauvignon, and Syrah – and white grapes are imported in. Tours run six times per day (four time on Sundays) with tastings of three different wines plus optional tapas and top-of-the-range wine add-ons.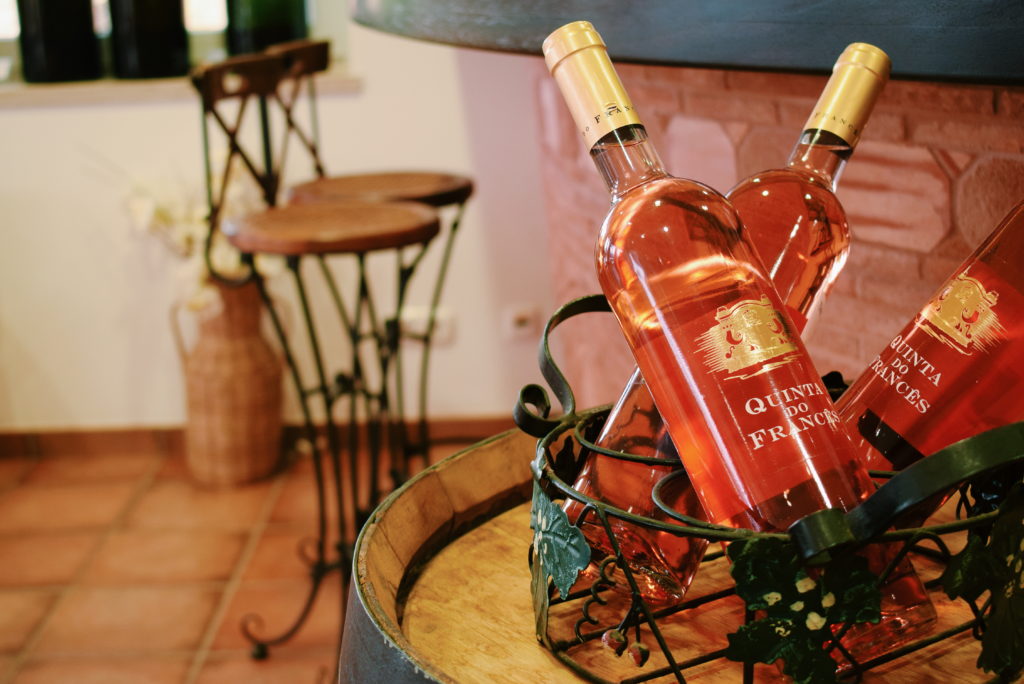 I hop on a tour, which takes me through each section of the winery. Starting from the balcony, we move to the giant vats where the grapes are initially processed, down to the maturation cellars and finally to the tasting room. Our guide is named Tânia, a woman who reels off the vineyard's story without a moment's hesitation. The depth of Tânia's knowledge is evident and so is her enthusiasm as she tells us exact details of how the six wines at Quinta do Francês make it from vine to glass.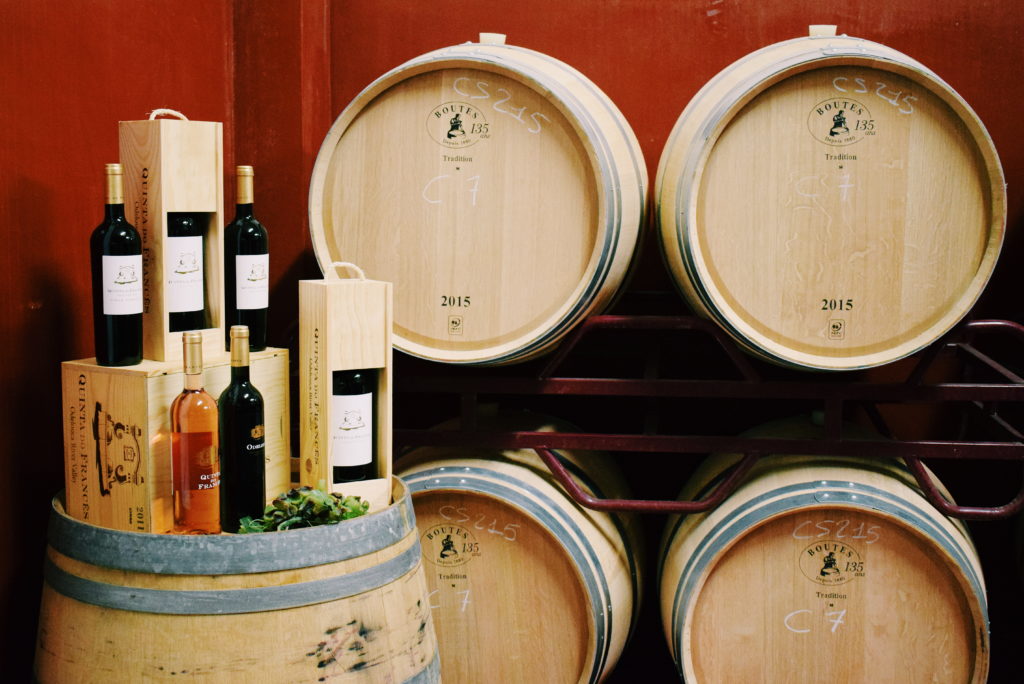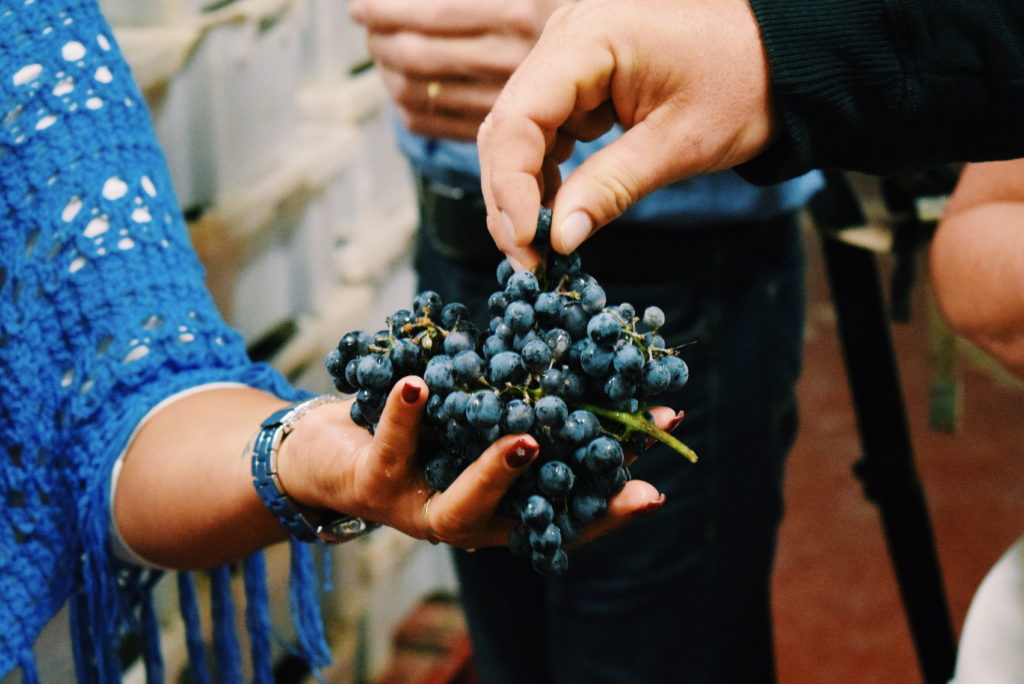 Tânia shows us some grapes from the vine, which have a slightly tough skin but are edible
During the tasting, three of Quinta do Francês' most popular blends are presented. The staff give an explanation of each wine before it is poured, telling us how long it has matured and what foods it would be best paired with. Plates of meat and cheese and baskets of bread and crackers are brought out for us to sample with the wines.
We're given time to taste each at a leisurely pace, and Tânia checks back in with us after each for comments and questions. We build up from the crisp, light white wine – a joy to drink with very little acidity – to the fruity rose and onto three kinds of red. The flavours intensify as we move through the varieties, ending on a rich, spicy red that is one of the vineyard's signature, high-end products that wouldn't sit out of place on a Christmas table.
The wine leaves me warm and content, a contrast to the day's flat white skies. I stand back outside just before leaving and imagine the tables the grapes before me will eventually find themselves on, and the toasts that will be made with glasses full of their harvest. In this little unknown pocket of Portugal, where wine tourism is far from top of most visitor agendas, it seems in this moment remarkable that more people don't pay more attention this region's wines. That said, I have a feel that Quinta do Francês, and other Algarve vineyards, may shortly change that course for good.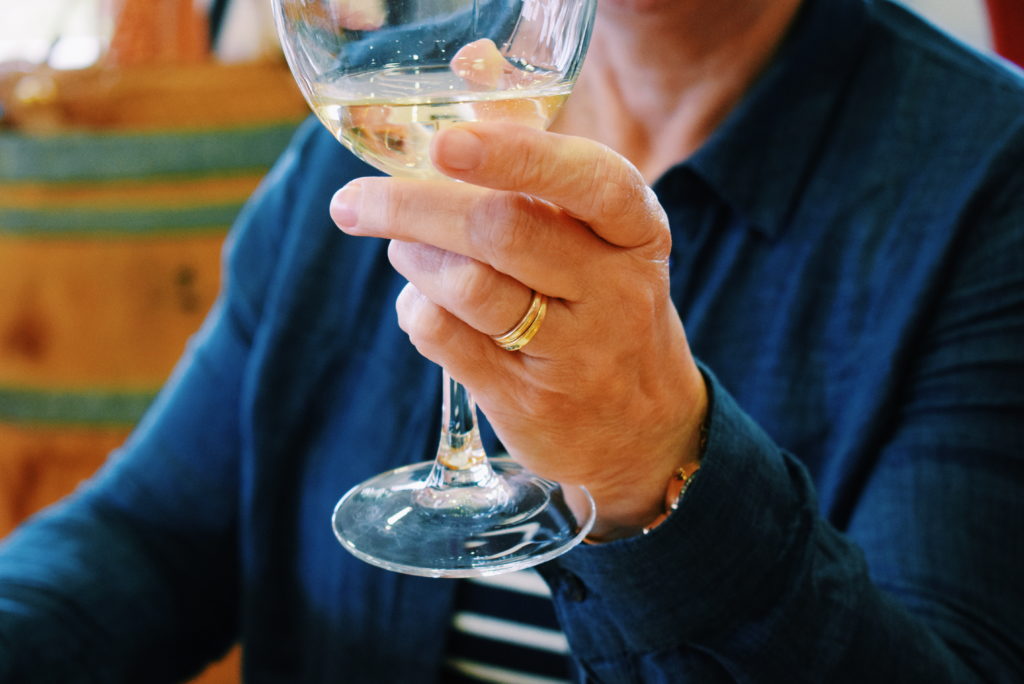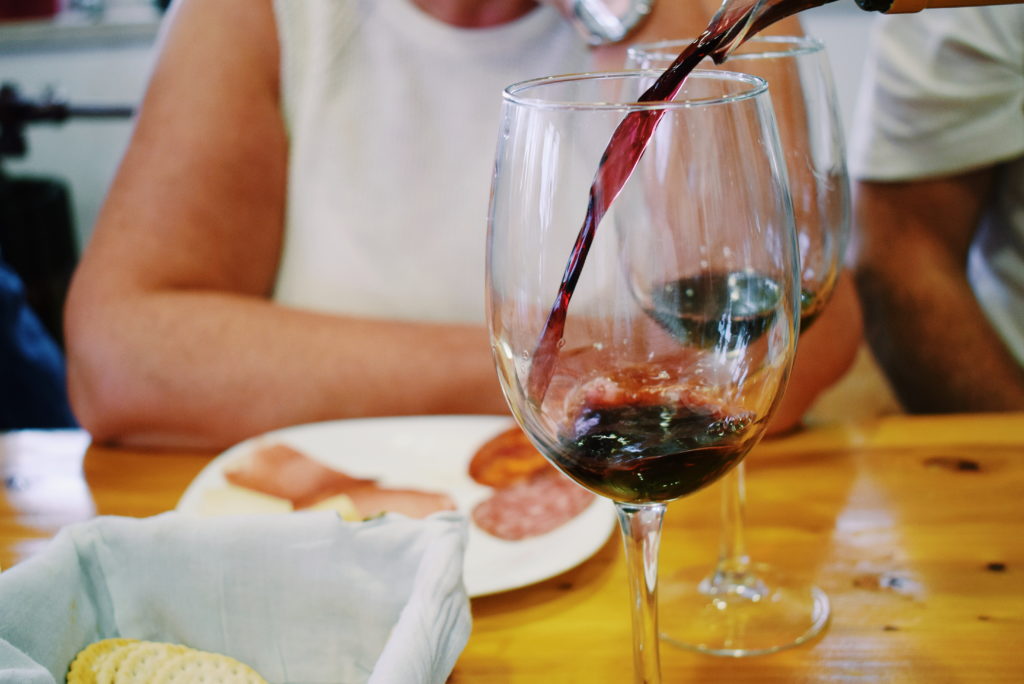 Would you visit one of the Algarve vineyards?
Which do you think would be your favourite at Quinta do Francês?