Photo Journal: Ambling around Alvor boardwalks and lagoons
The quiet village of Alvor sits on the south coast of Portugal, not far from busy Portimão. The main attraction here is a strip of sandy beach, flanked to the east by golden cliffs and kissed by calm waters. On the western side of the beach, the sand starts to be taken over by scrubland and opens up into an estuary a mile or so down the line. Plovers flit between the vegetation, alongside oystercatchers who skim across the slushy earth and pick snacks from the shallow waters.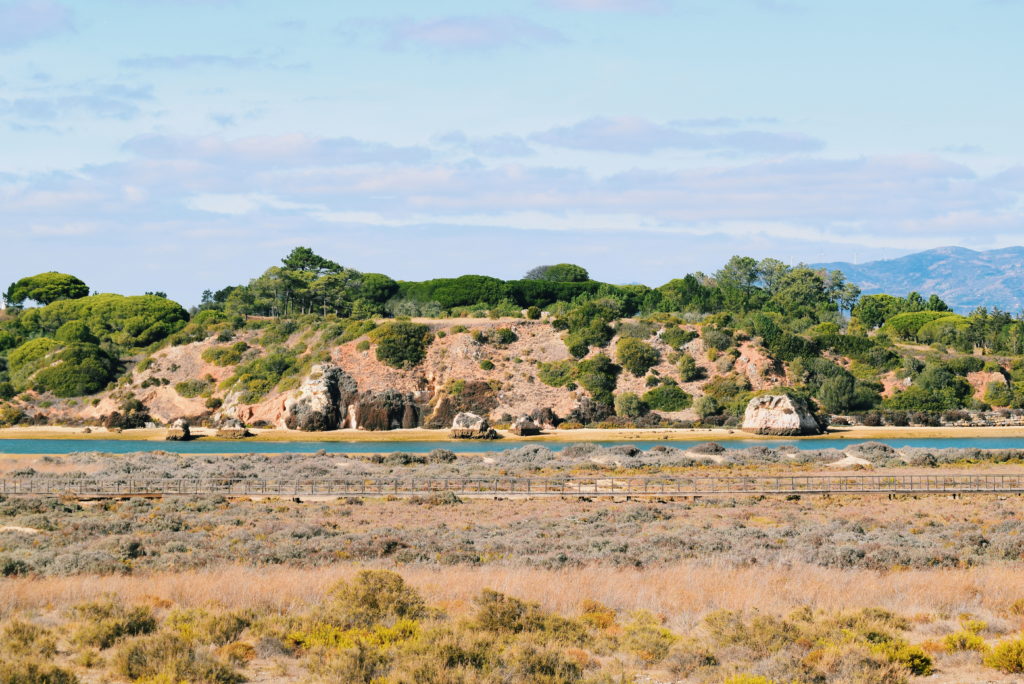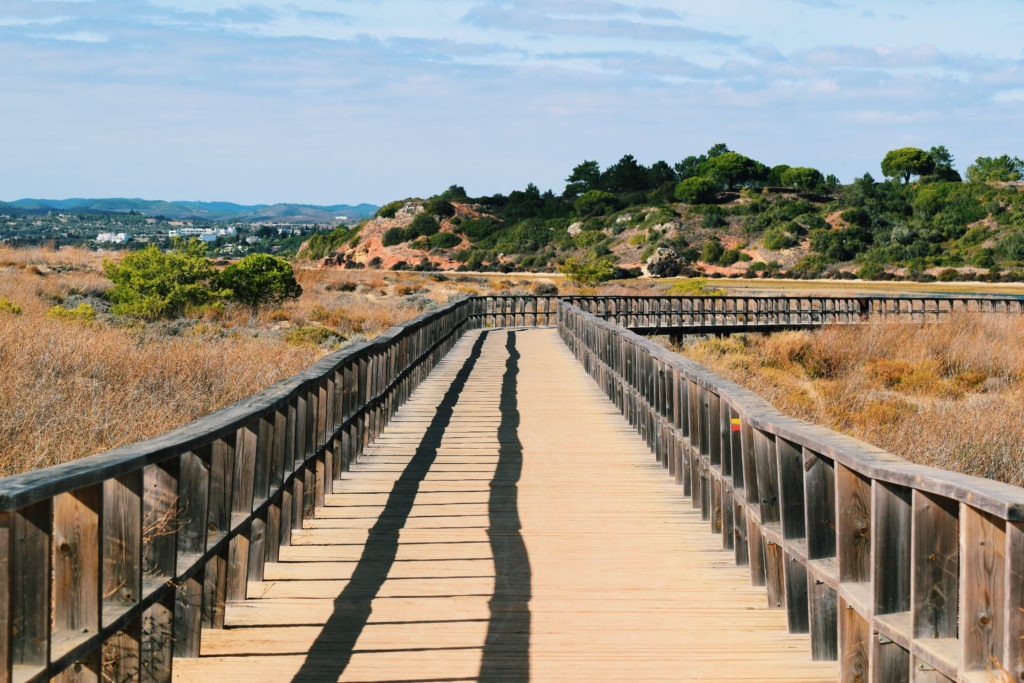 The Ria de Alvor Nature Reserve is one of the most abundant areas in the Algarve. Fed by streams coming in from the north, the estuary system and lagoons attract dozens of species of birdlife. In order to promote the area and protect the landscape, a network of boardwalks have been built across the estuary, allowing visitors to get up-close to this beautiful environment. The flat trails cover three miles of the estuary in a loop, with paths branching off here and there to guide walkers into the heart of the terrain.
// Related post: 5 easy walks in the western Algarve //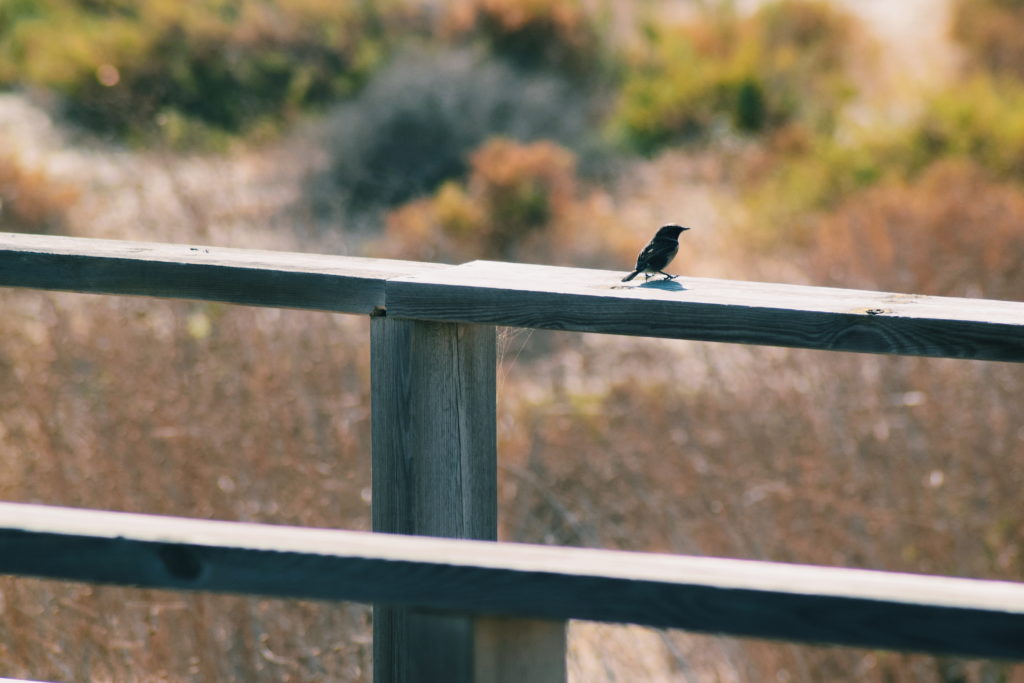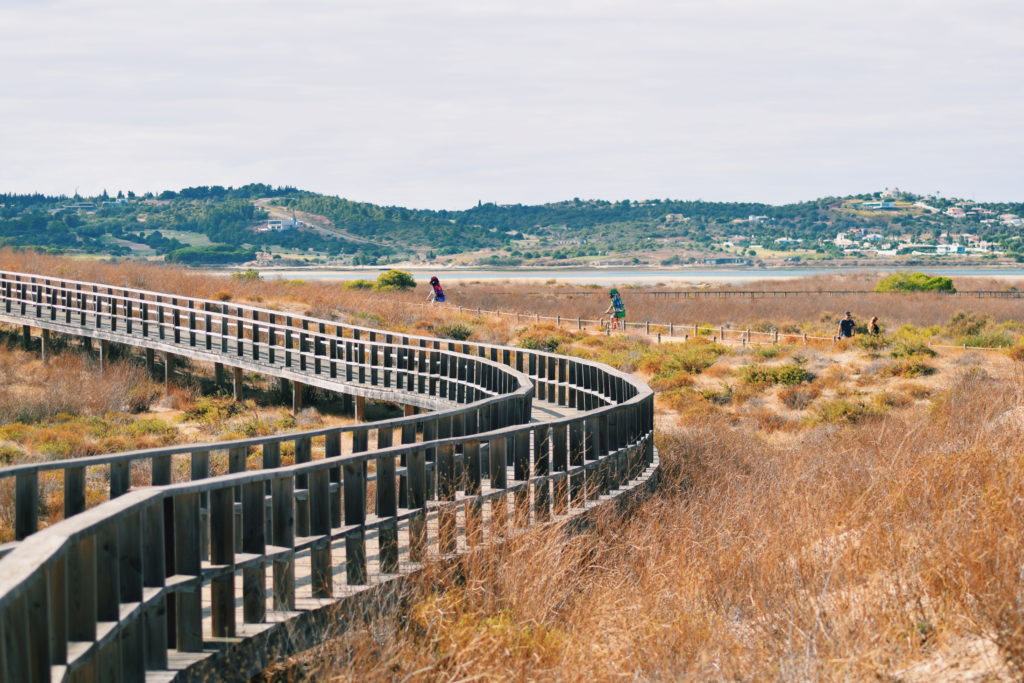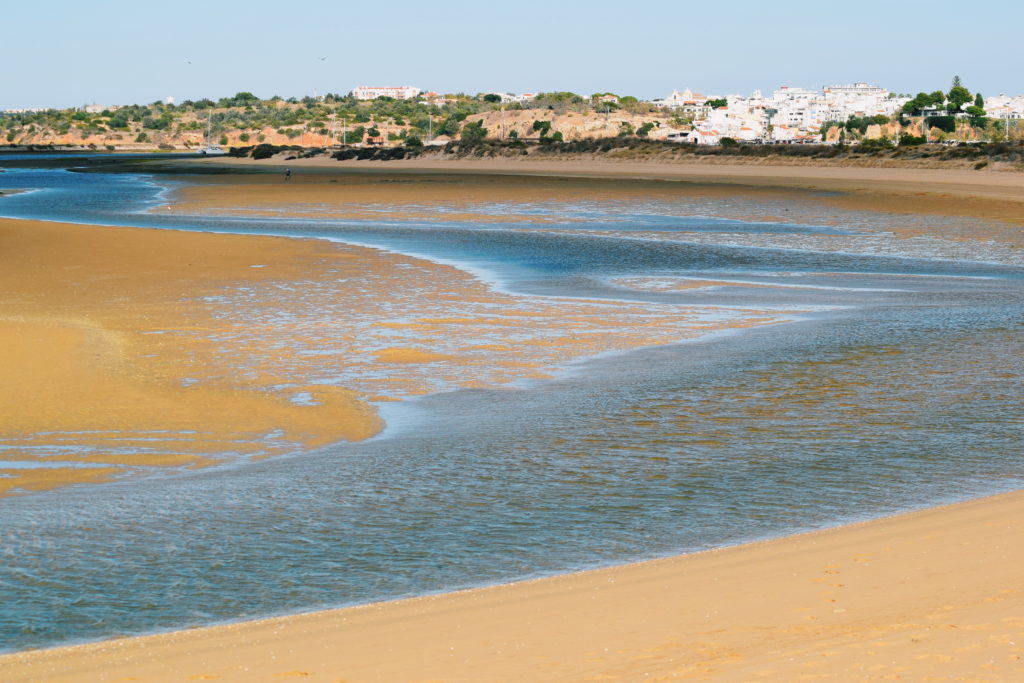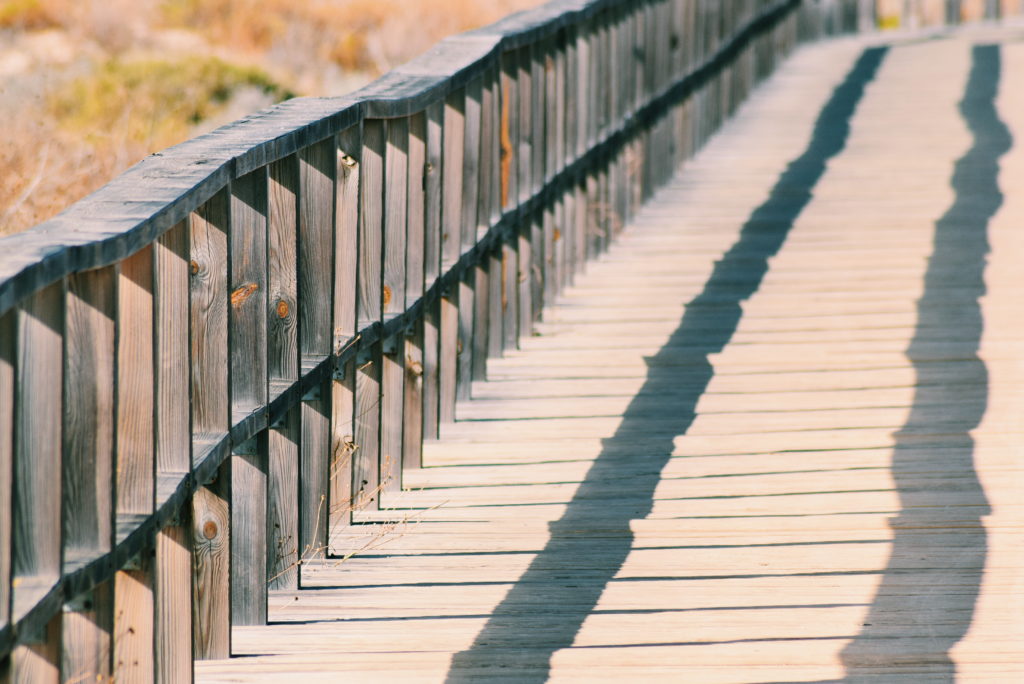 Cyclists and walkers make use of the trail side-by-side. On the slightly deeper part of the estuary, kite surfers glide across the waters, catching the strong wind in their sails. Local fishermen come down to the lagoons carrying buckets – they come here to pick cockles. With trousers rolled up, they tip-toe across the estuary and keep eyes to the ground. Every so often they bend over and bury their hands in the silty earth, rising again minutes later to sling their find with the others. When finished, they'll plod back to the nearby harbour or balance their full buckets on the handlebars of a bike, and wobble away.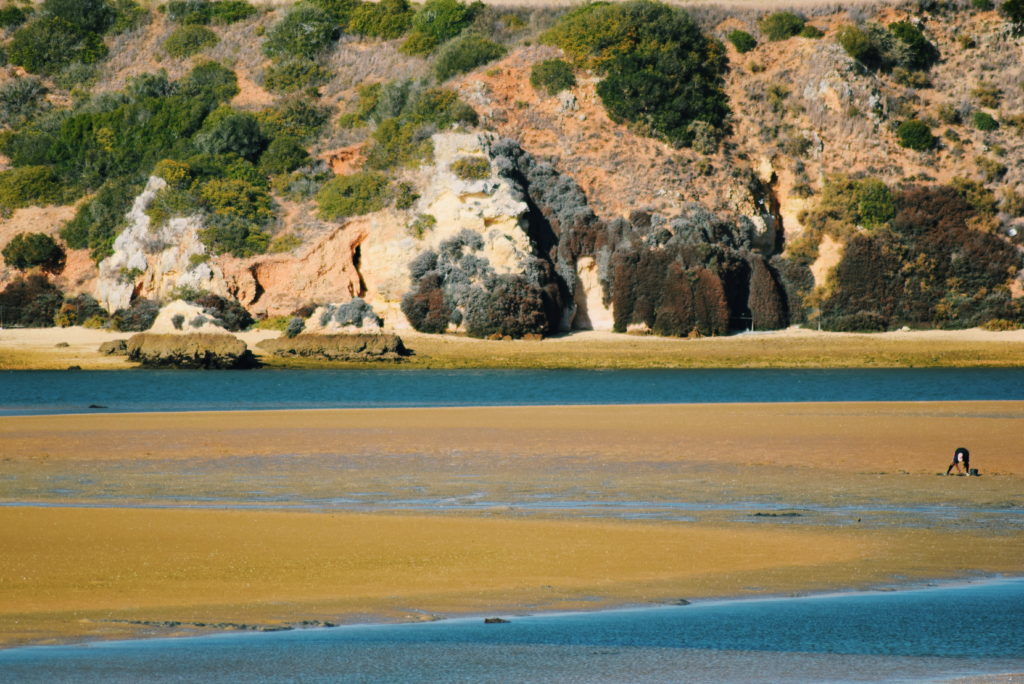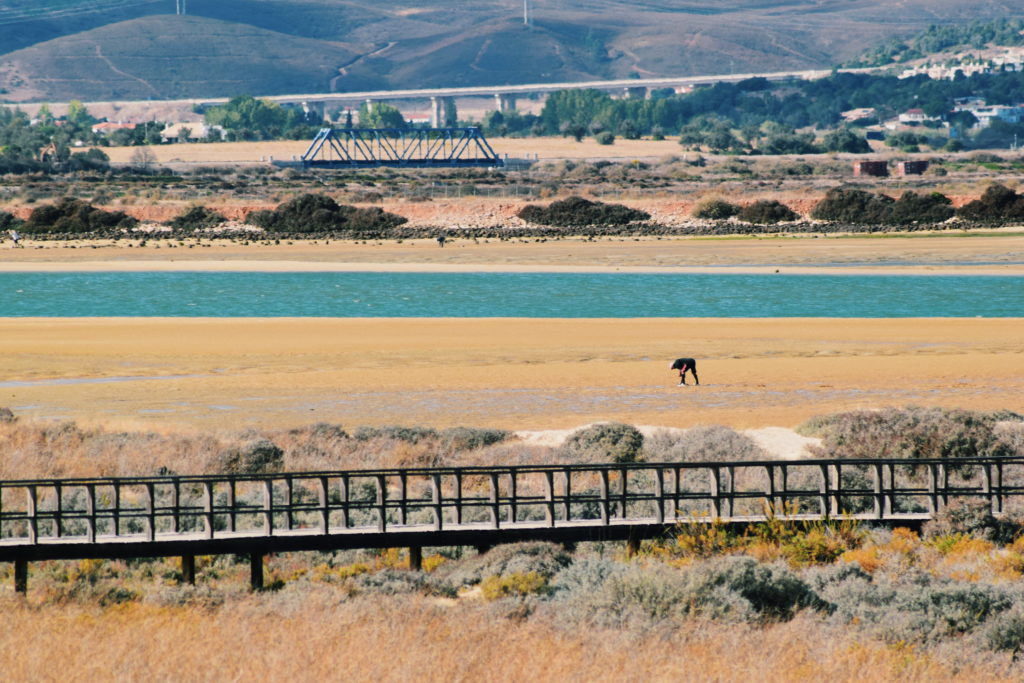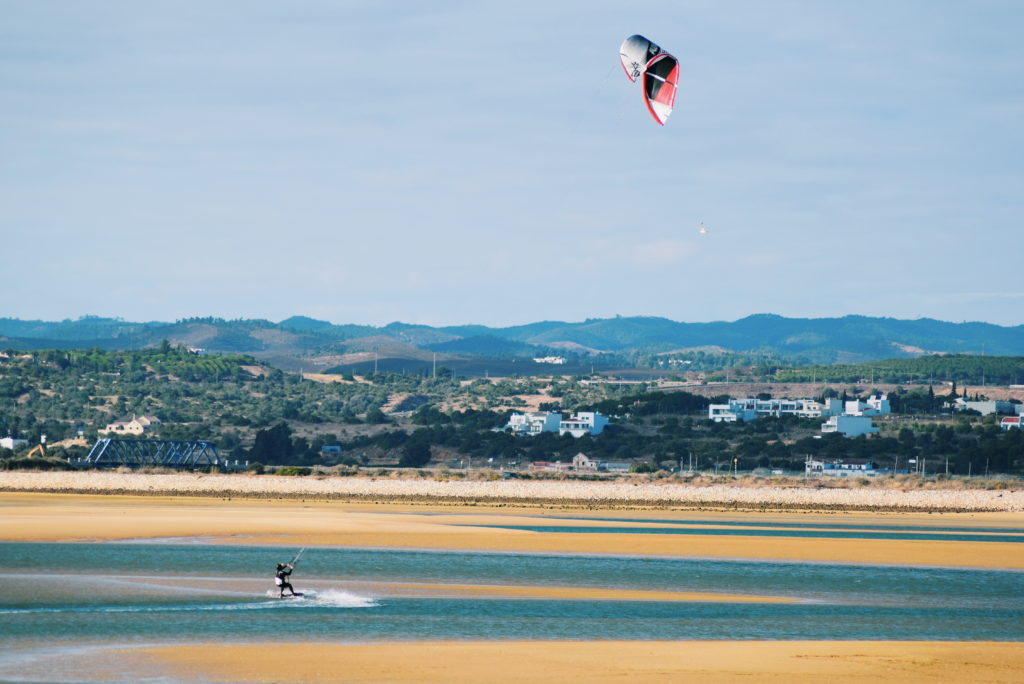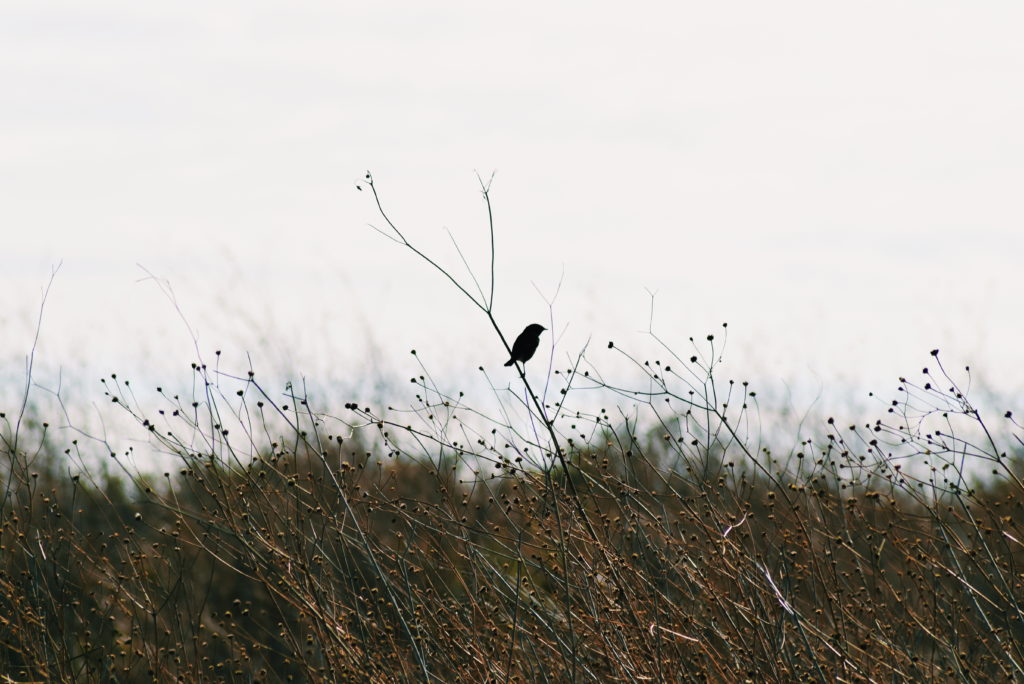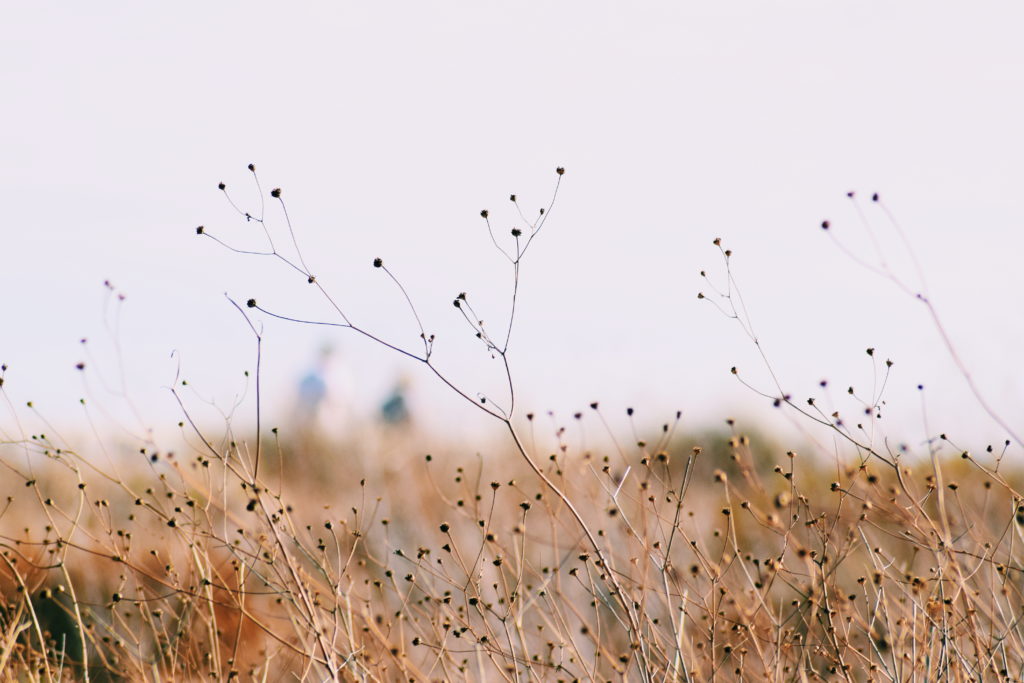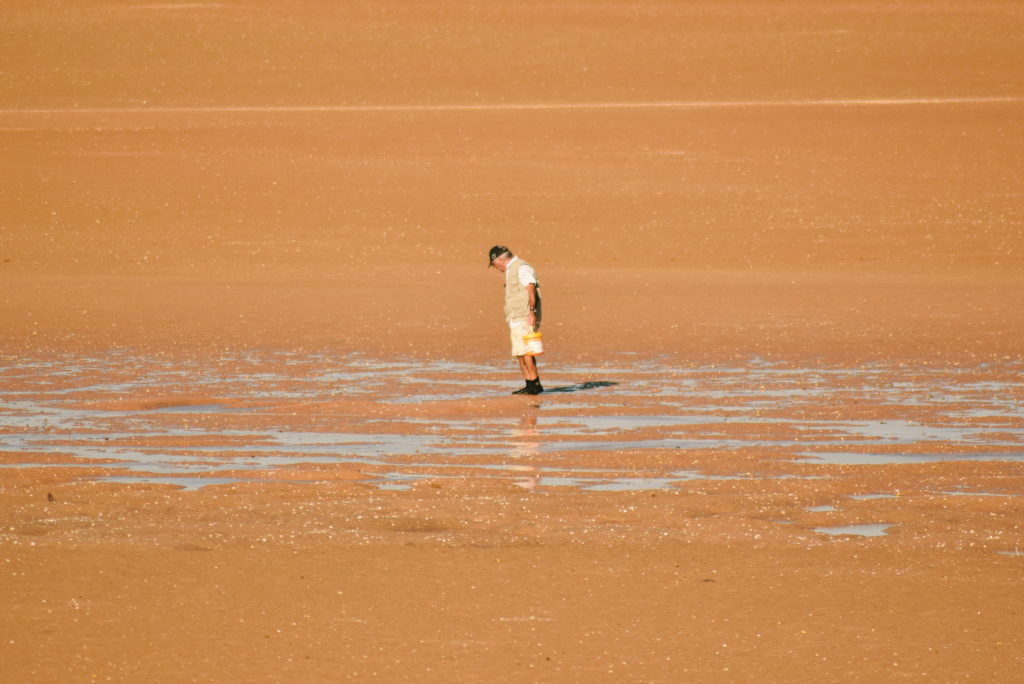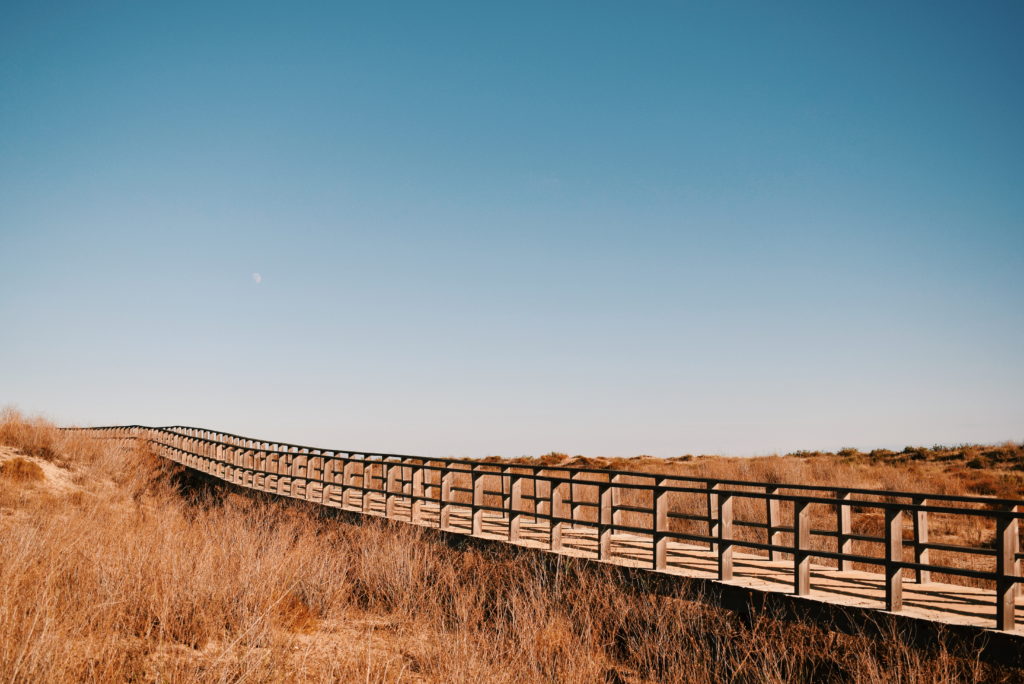 This photo journal is part of our Friday photos feature, whereby we release a gallery every Friday at 3pm to get you through the last hours of work before the weekend. Want notifications straight to your inbox?
Sign up here
.