Emma Higgins
Founder and Editor of GKM
Freelance Travel Writer
In 2010, I stepped on a plane to India. What followed was an eye-opening, poignant experience, an impactful glimpse into our planet and the millions of stories it tells each day. This, coupled with five years of adventure after that trip, cultivated in me an insatiable habit for both listening to and writing stories, and thus Gotta Keep Movin' was born.
Work
I've been working in the travel industry for four years, in writing, editing, marketing, and social media management. For more about my professional qualifications and work, head over to my LinkedIn page.
My writing has been featured not only on this blog, but also with magazines and websites across the web.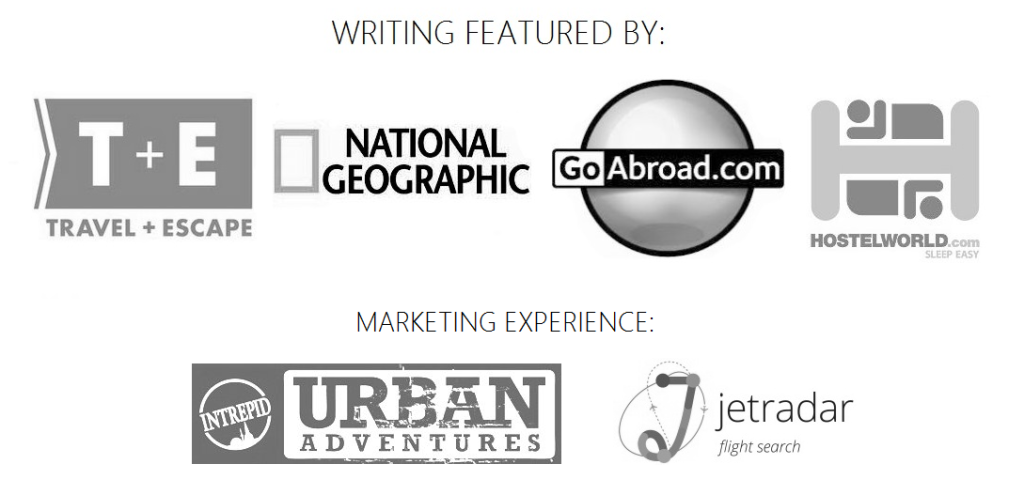 Featured work
Wanderlust Magazine (website):
Get paid to travel – become a travel blogger
12 best brunch spots in Toronto
10 free things to do in Toronto
7 solo travel dilemmas and how to solve them 
Sean Conway interview: what it's like to swim Great Britain
Bath – through the eyes of Jane Austen
Hidden gems of Phuket, Thailand
The truth about travel blogging
Trips of a lifetime: New Zealand
5 toast cafés around the world
How to survive long-distance bus travel in the USA
8 of the best treehouses in the UK
Roaming with ponies in England's New Forest National Park
Travel + Escape:
The Darker Side of Volunteering: Orphanage Tourism
Why Volunteering Doesn't Need to be About Saving the Planet
5 Tips for Finding a Volunteer Placement You'll Love (and Avoiding the Ones You Won't)
How to Not Suck at Being an International Volunteer
An Expat's Guide to Surviving Canadian Winters
GoAbroad:
A Guide to Volunteering Abroad in Argentina (right-hand column)
Rendezvous en France (Official French tourism board):
Modernity and Seaside Bliss in Normandy's Le Havre
Normandy – Birthplace of Impressionism
Vague Direction:
On Adventure: It's All Relative
Green Global Travel:
MOROCCO: A Journey into the Atlas Mountains of Morocco
CHILE: Trekking the Atacama Desert, the Driest Place On Earth
The Bolivian Salt Flats of Salar de Uyuni
Top 5 Eco Attractions in Bosnia and Herzegovina
Volunteering On A Vineyard in the Spanish Pyrenees
SLOVENIA: Discovering Lake Bled, Slovenia (also picked up by NGTRadar)
Unique Honeymoons:
6 romantic things to do in Bath
5 romantic things to do in Phuket
International Expeditions:
Birds of Cuba: A Brief Birdwatcher's Guide
Cubano Classics: Guide to Cuba's UNESCO World Heritage Sites
Contact email
emma[@]gottakeepmovin[.]com