Journal extract: An adventure in Inishowen, the edge of Ireland
Words and photos: Emma Higgins  |  June 13th 2017
The following is an extract from a feature in A Year in the UK & Ireland, our print travel journal – out now.
The wind whipped around my ears as I stood on a clifftop at Inishowen Head. I reached out my left leg and pressed my toes against the ground closer to the cliff's edge, tentatively testing where I could plant my feet. Finding a bearable spot, I turned my attention to the scene before me: walls of stone dominated the shoreline, covered in brown scrub with intermittent patches of green. A tiny bay sat below, its sands – which stretched no longer than 200m across – were marbled shades of beige. Lines of rocks trailed out to sea at intervals along the coastline. Every now and then a wave would come along and engulf them.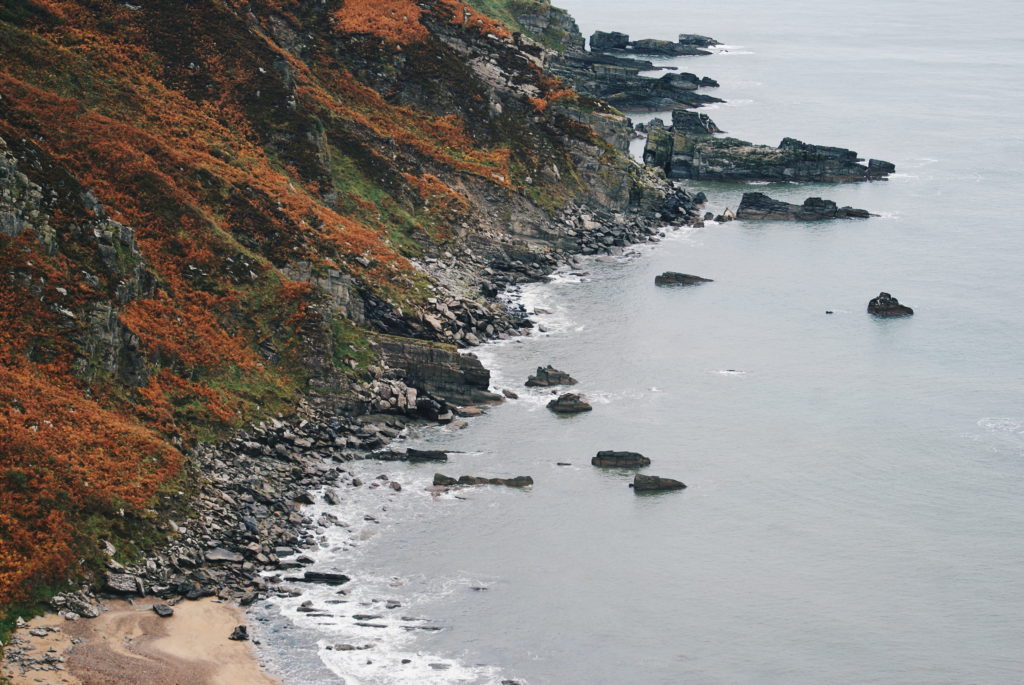 I strolled around blowy Inishowen Head for about an hour, stopping at a few similar points to look out over the ocean. The harsh and barren nature of my surroundings – its jagged parameters, weathered ground, and thick, earthy smell – was amplified by my solitude. On the way back to the car I noticed a small cement bunker sitting on a slope. My faint knowledge of the area hinted this was a remnant from World War II (a suspicion I later found out to be true), and I imagined soldiers huddled up in its miniscule interior, keeping watch over the seas. Now, the only beings safeguarding the bunker are the sheep, of which dozens were grazing around nearby. As I walked past, each of them turned their heads and fixed their eyes on me.
As I was leaving I looked over Shrove, a village just down the hill from Inishowen Head. A black and white striped lighthouse stood out above the houses that were dotted around the scene, and a little semi-circle of sand was being lapped by water. In the distance, boats crossed the estuary, leaving frothy white lines behind them. Beyond that I could see the shores of Northern Ireland.
// Related: GKM diaries – how our journal went from wild idea to worldwide seller
Inishowen is a peninsula in Donegal and the most northerly part of Ireland. Inishowen Head is just one segment of its 340 square miles, the rest is made up of soaring mountains, spotless beaches, humble villages and more dramatic coast. Often referred to as 'Ireland in miniature' because there's an unfathomable amount crammed into its boundaries, Inishowen is a blend of sweeping scenery and intriguing historical landmarks, not to mention the abundance of Irish hospitality found in its locals. The area is known for being the very northern end of the Wild Atlantic Way, a coastal route that runs down the west of Ireland. On clear nights in Inishowen, you can see the Aurora Borealis.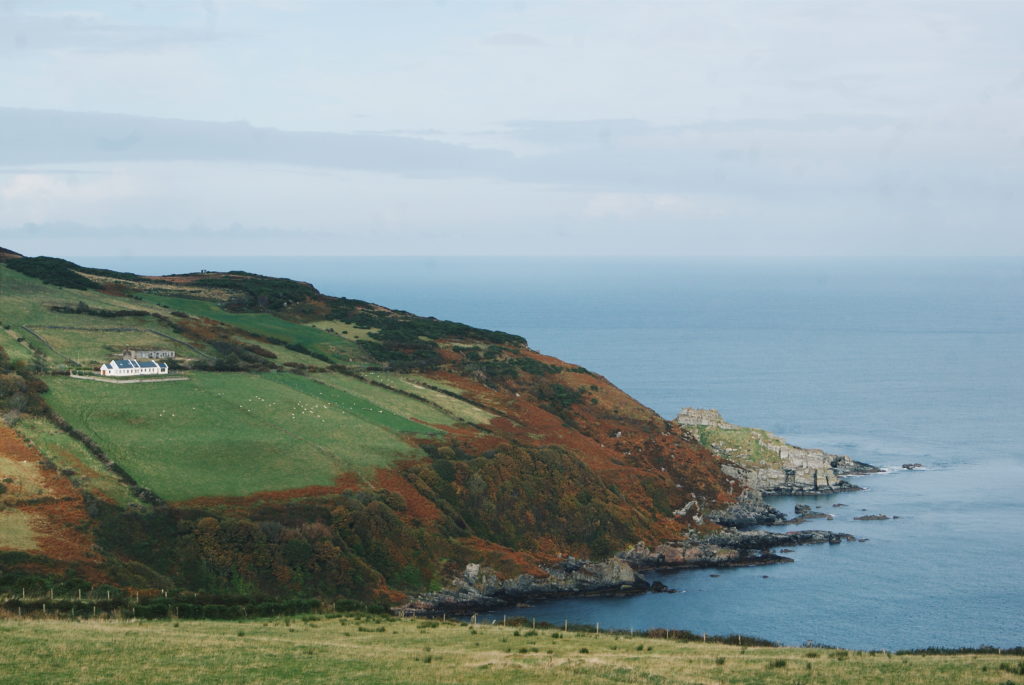 Although life in Inishowen seems peaceful and charming, this corner of Ireland has seen its fair share of unrest. Like many parts of Ireland, Inishowen was devastated by the potato famine of the 19th century. That resulted in droves of people emigrating overseas from the nearby port over at Londonderry as they could no longer afford rent. This forced families from their homes and left Inishowen, and large parts of Donegal, a shadow of what they were not 100 years previously.
Later in the 20th century, cement bunkers – like the one I found on Inishowen Head – were placed across the landscape, in which troops were positioned to watch out for attacking German U-boats. A few wrecks of these vessels lie silently in the ocean's depths today. While Inishowen's surface is undoubtedly striking, its position on the edge of Ireland is both a selling point and cross to bear.
To read the full story on Inishowen, see details on our print journal below.