Travel Gear Review: Autumn in Scotland with Sprayway
Scotland in autumn is a vibrant blend of colour: dazzling golds, burnt oranges, muddy browns, deep greens, and slate greys. For that reason, it's one of the best times of year to visit Scotland, and the weather is balmy enough to be outdoors – as long as you have the right gear to keep you warm.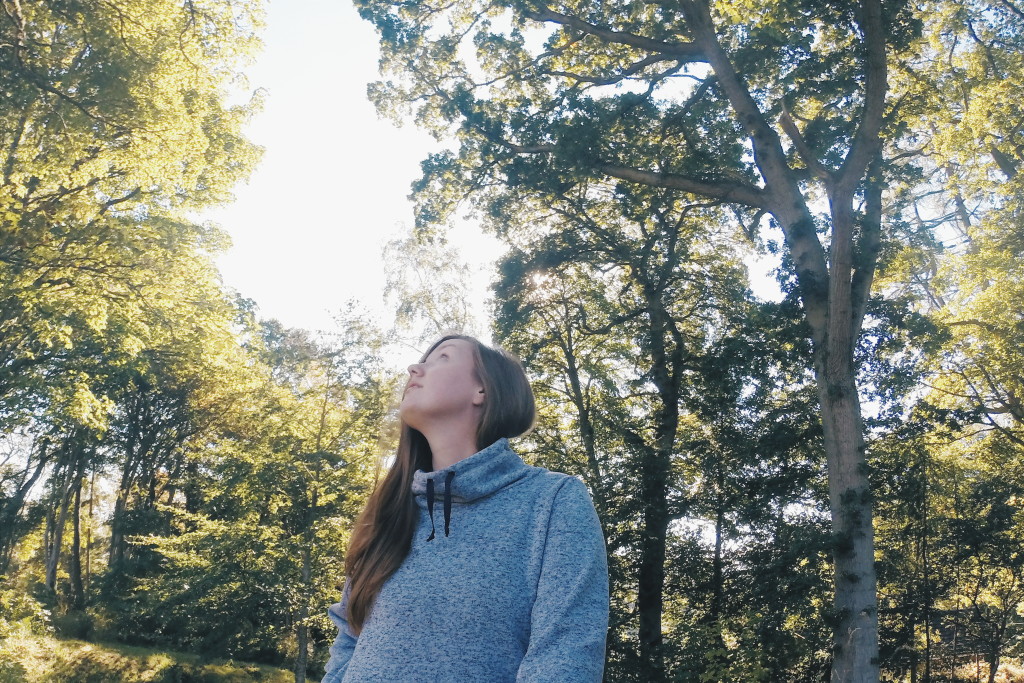 This year, British outdoor company Sprayway – which originated in Chorlton in Manchester in 1974 – has released an autumn/winter collection exclusive to Blacks. This outerwear range is designed to help you face the elements in these colder seasons, making sure you're more than capable of getting out and about even in the rain or snow.
For all of October, I've been testing out a couple of the range's products, a fleece and coat, which ended up being virtually attached to me for the entire month. In fact, they've made me realise how useless some of my current gear is for rainy or chilly days out, protecting and warming me far more than other pieces I've owned before. That's saying something considering I travel around the UK and Ireland with my car full of waterproofs, bivvy bags, camping gear, and gas stoves.
In short: I'm impressed.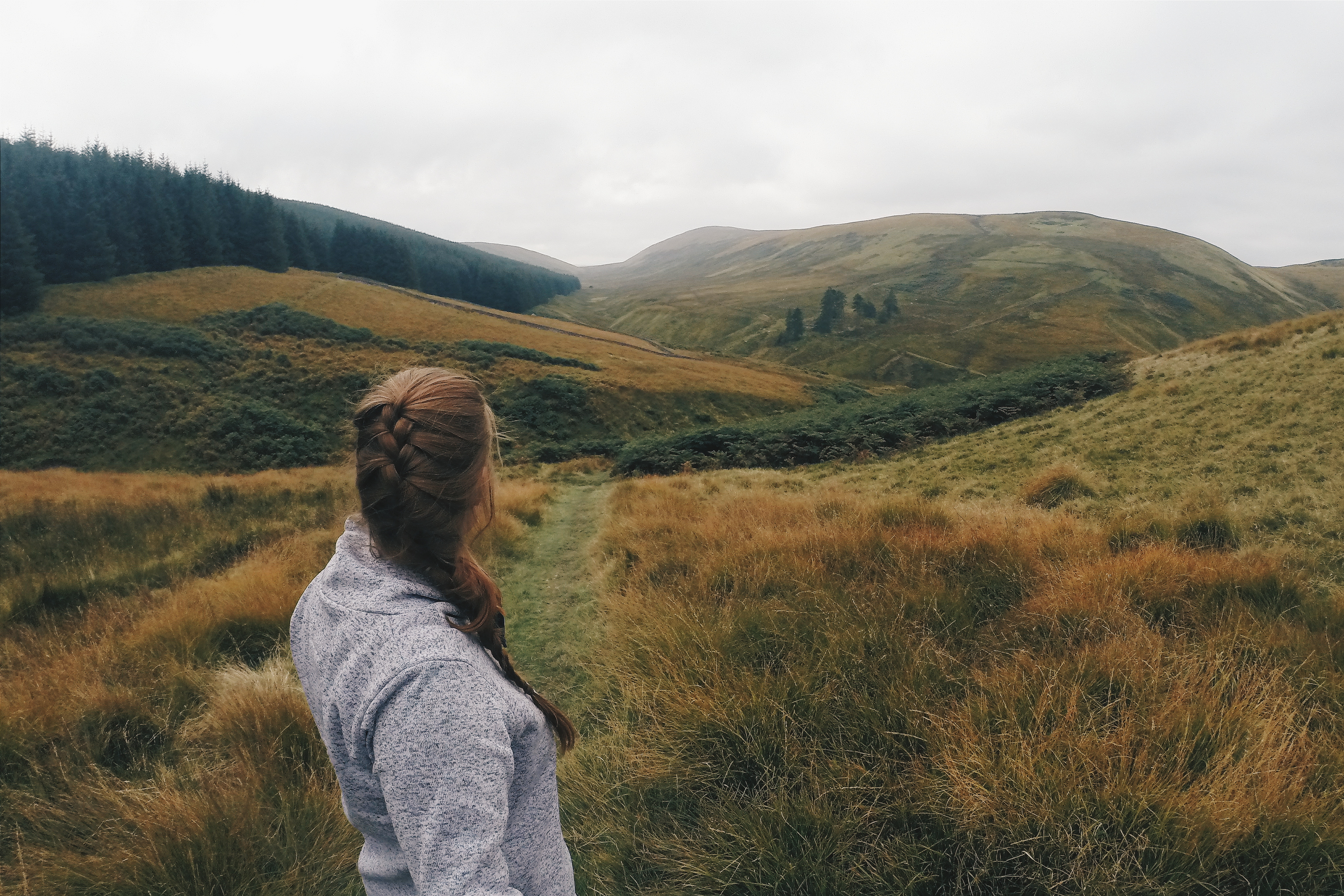 Elm Fleece
This women's fleece is made of a knitted fleece fabric and has a drawstring neckline. It comes in purple and grey – I have the latter, which has a little pink Sprayway logo stitched into the bottom right-hand side.
I've used this fleece for all sorts of scenarios: hiking in the hills, dog walks on the beach, and staying cosy at home. It's light and packs well but has kept me warm in the lowest temperatures we've had here in Scotland this October – around five degrees.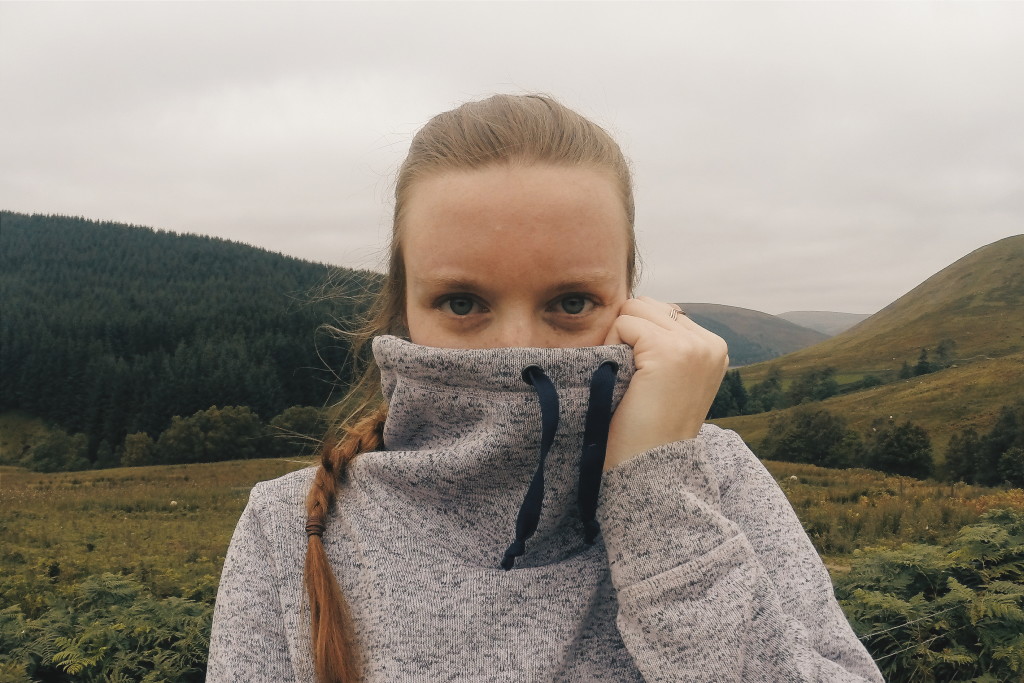 The fleecy lining is soft, and the shape and feel to it stayed exactly the same after washing. There are two big pockets, which managed to keep my hands warm on the colder days while I was walking.
I went for this grey colour – which when you look closely is a mix of light and dark greys – because it's neutral. Aside from how warm it keeps me, I'd say my favourite part has to be the neckline, which I've buried my face in a few times when a brisk wind has come sweeping through the hills.
I think the fleece would suit both autumn and winter travels. I've used it with only a thin t-shirt underneath many times and that's be more than adequate for warmer autumn days, but I've also worn it with a thick jacket (see below!) on colder trips and the combination has kept me toasty.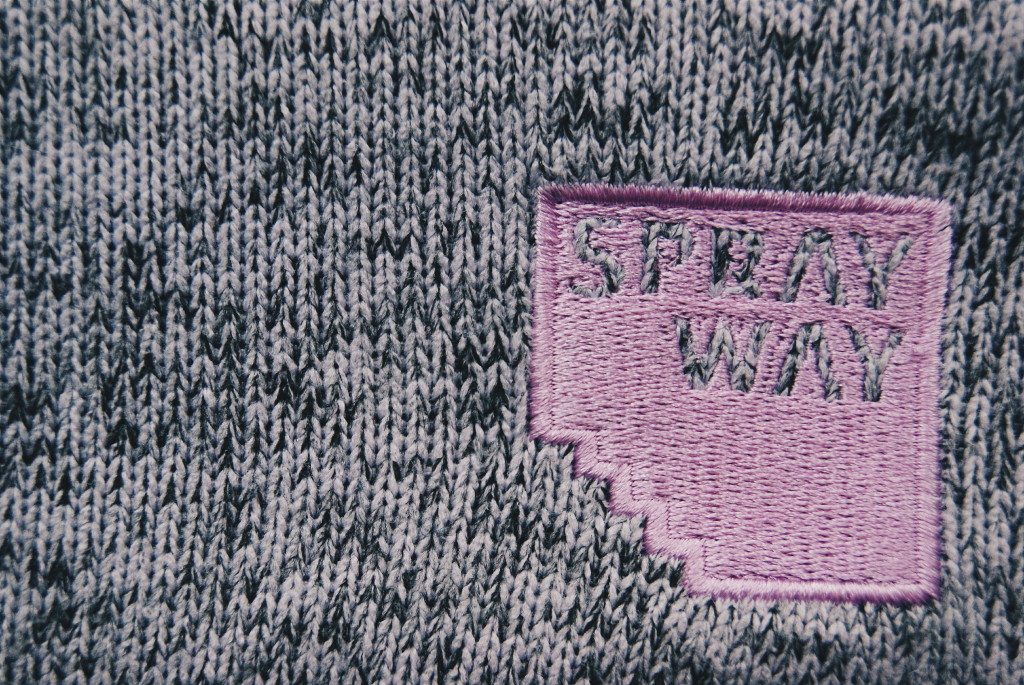 Willow Parka
This high-tech coat has both a fleecy lining and layers of Hydro-dry fabric, which keeps the wearer protected in rain or snow and also make the coast breatheable. I've not used this coat quite as much as the fleece because it's more suited to winter, but I've still found it invaluable on colder days.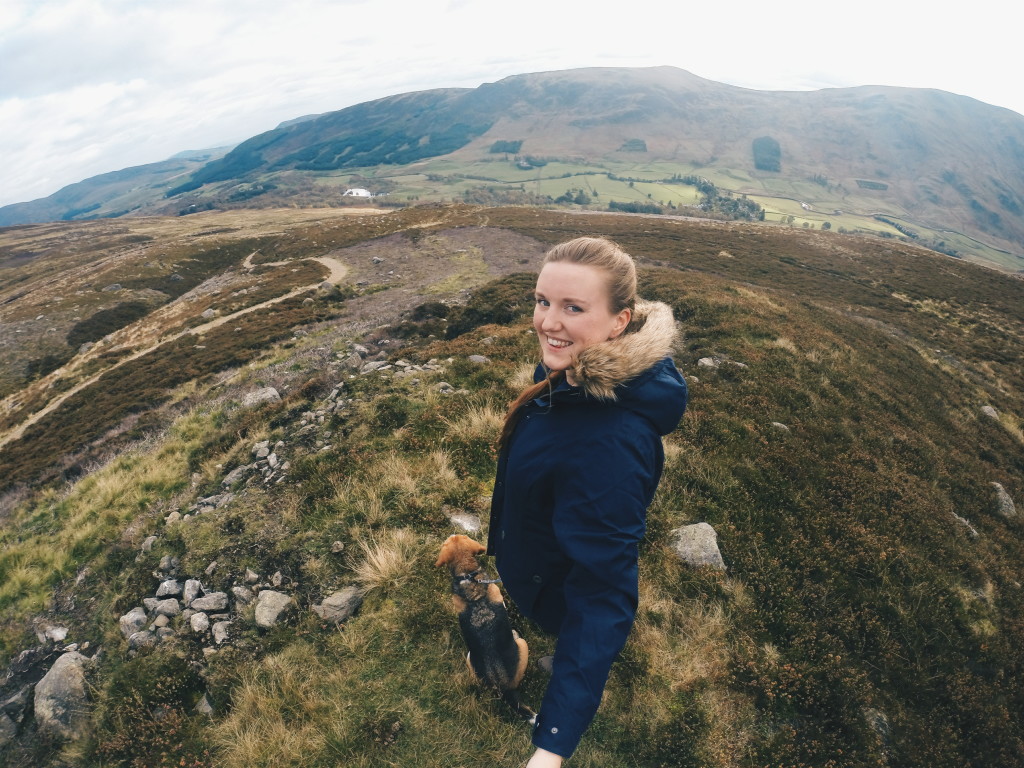 The fluffy lining provides a thick layer for warmth, and the hood is large enough to get lost in. The pockets have openings both through a button-up section at the top and separate fleece-lined pocket from the side, which I found really useful for keeping my wallet and keys in one part and hands for warm in the other.
Even though it's thick and could easily keep me warm in January, I've still used the coat this autumn, mainly on rainy days and up in blustery winds on the high hills of the Angus Glens. As the temperatures dropped towards the end of October, I used it for strolling around towns and on gentle walks. It would be too hot to wear on a strenuous autumn hike, but I could see if coming in very handy for winter adventures!
Something I really love about this coat is that it looks right for both outdoor activities and mooching around a city. With the furry lining around the hood, it looks like a parka you can buy on the high street, but this Sprayway coat has all the added value of a quality piece of gear. It's versatile in the sense that it doesn't look too outdoors-y and could be worn as an everyday coat as well as for outdoor exploration.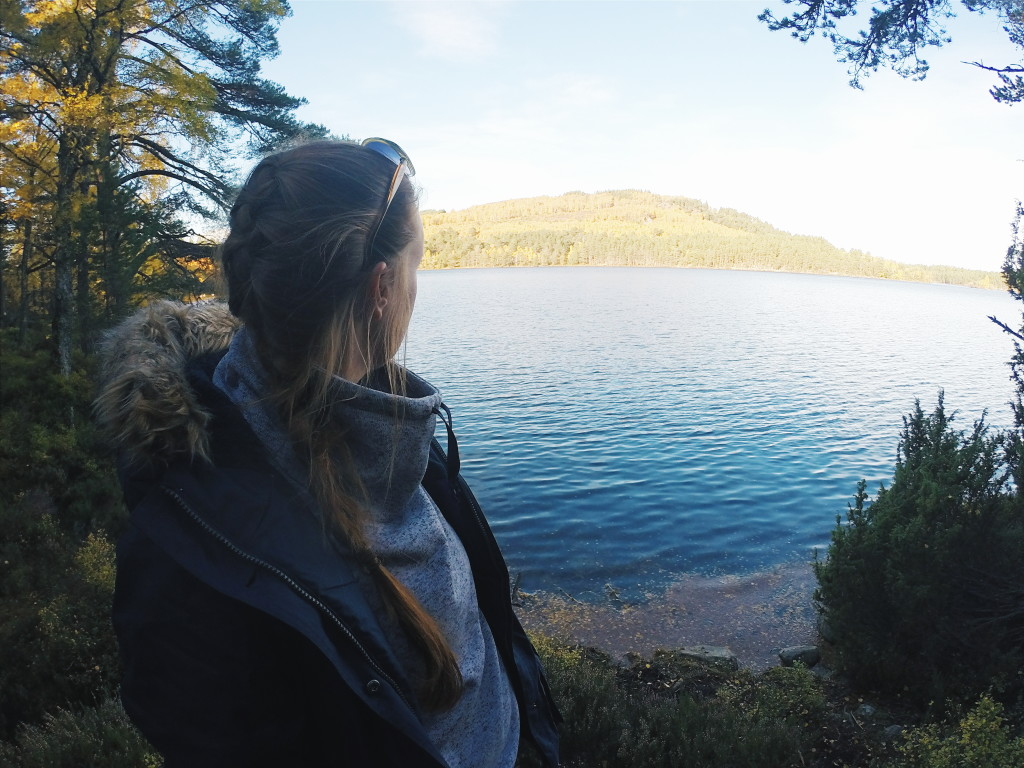 I'd say these two products are going to get me through the rest of autumn and all of winter here in the UK. Having both means I have a lot of protection for freezing days, but also just using one keeps me warm when the winter sun is shining. I've found it particularly difficult to fault the design of either, to be honest! I'd happily recommend both to those who just like to get out once or twice a month, or extreme adventurers.
Did you find this travel gear review helpful?
Would either of these products suit your travels?
One response to "Travel Gear Review: Autumn in Scotland with Sprayway"