A Food and Drink Guide to Chorlton in Manchester
I love suburbs, and Chorlton in Manchester is a fine example of such – everything you could possibly need without having to venture into the city centre. Numerous jokes float around about Chorlton being almost painfully hip (it has a doggy lifestyle store, after all) but the rumours are true and well, who cares. I dare you not to love it.
There aren't a huge amount of attractions here, so when brewing up the ideas for this guide to Chorlton I knew it had to focus on food and drink. Here are the best places to get your beer, brunch, and brew fixes in Manchester's most stylish 'burb.
Chorlton Green Brasserie
With a focus on serving up locally-sourced, seasonal food, Chorlton Green Brasserie is a neighbourhood staple that has been a hit since its opening in January 2014. With menus that span breakfast, brunch, lunch, and dinner, it's a spot that people go back to again and again in Chorlton, knowing they'll be met with quality.
Try: brunch – simple but cooked to perfection
Best for: honest grub and an elegant atmosphere
Bar San Juan
With tiles on the walls and basic wooden chairs and tables, this Spanish-inspired tapas bar aims to replicate authentic eateries in the Mediterranean and does it rather successfully. Bar San Juan is often packed, so you're much better off eating here at lunch than in the evenings, but whenever you do manage to nab a table you'll be met with an array of tapas that would make even a Spaniard drool. There's good reason why this is rated the best restaurant in Chorlton on TripAdviser.
Try: the beef cheeks
Best for: lunch (preferably boozy. One word: sangria)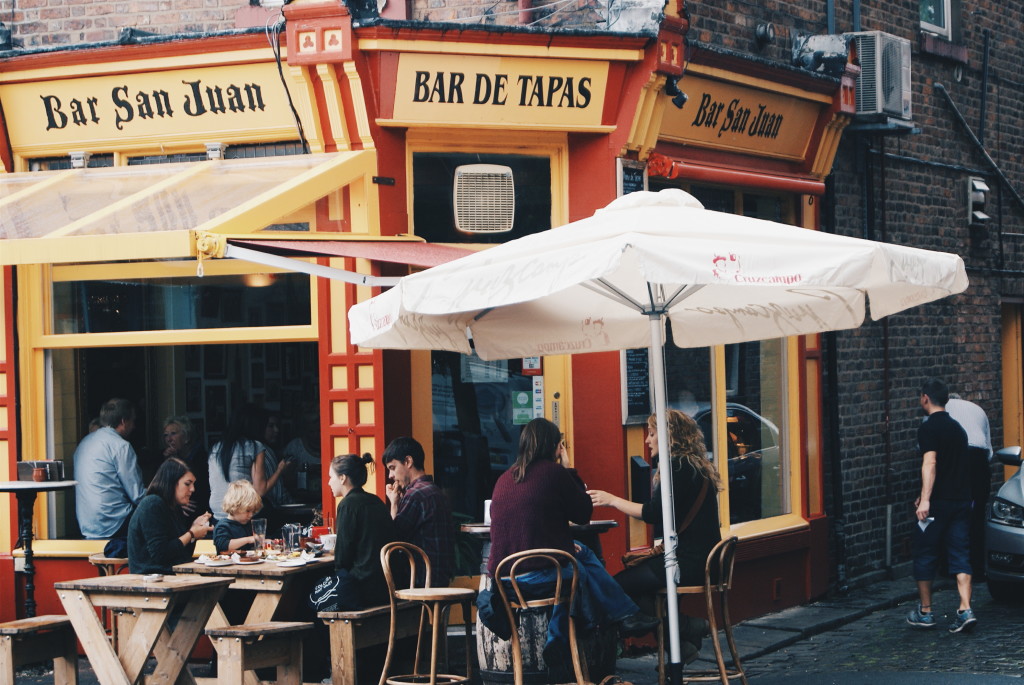 Mish Mash
Opening in July 2015, Mish Mash is one of Chorlton's most recent additions. This contemporary eatery serves up high-end British food with foreign flavours and draws in an impressive haul of local foodies each night. Located in an old Methodist Chapel, Mish Mash's high ceilings and roomy set-up lends itself well to the restaurant's edgy design, topped off perfectly with its creative cocktail menu.
Try: the signature Mojito Chicken
Best for: discerning foodies, impressing first dates, and swish cocktails
The Parlour
All the charms of a traditional English pub can be found at The Parlour, with a bit of a modern twist to bring it up-to-date. This Chorlton favourite has a cosy interior and a warming food menu, and the grounded, honest ethos of The Parlour makes it a relaxed and authentic place to grab a pint. Open every day from midday until late, this is an old favourite and sure-fire hit for Chorlton first-timers.
Try: the roast dinner served on Sundays
Best for: modern pub grub and drinks with friends
Unicorn Grocery
Unicorn has been supplying Chorlton's vegan, gluten-free, ethical eaters with their groceries since the min-90s, and in a world that's more conscious of food choices than ever before, it's treasured by many locals here. Mounds of fruit and veg adorn the co-op's entrance, and all kinds of grains, pulses, supplements and oddities can be found in its depths.
Try: their bakery section for healthy goodies
Best for: sustainable picnic supplies and unusual, hard-to-find wholefoods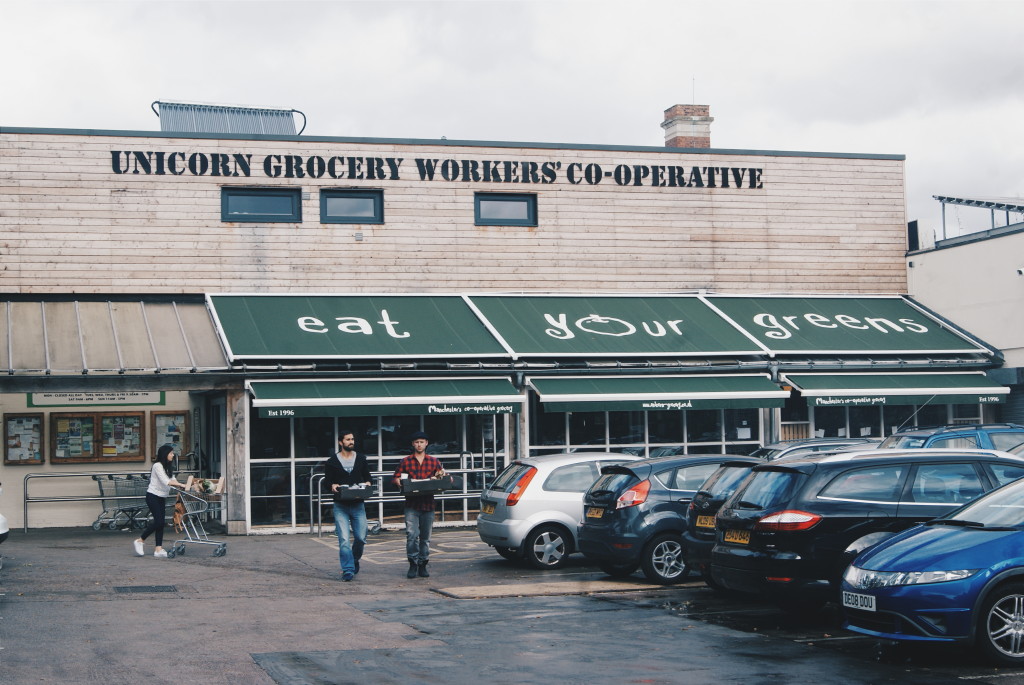 Tea Hive
For anyone serious about tea, this is your Mecca. Loose leaf teas, artisan teas, cream teas – the works. Tea Hive serves up their brews in adorable vintage crockery to create that whimsical vibe, one that would be incomplete without trying one of their cakes too. The cafe also has a wholesome lunch and brunch menu.
Try: anything off the Eggs All Day menu or the plump scones
Best for: a rainy day
Barbakan Delicatessen
Proudly running for over 50 years, Barbakan is an Eastern European deli and bakery that offers an array of breads, cakes, cheese, salads, meats, and everything else that you'd expect from an award-winning delicatessen. Here you can also pick up sandwiches or platters for lunch, all made fresh from Barbakan's delicious produce.
Try: the Saturday Sausage Pan, which is a giant BBQ held outside the store each week – the Bratwurst is to die for.
Best for: on-the-go lunch bites and no-frills but quality lunches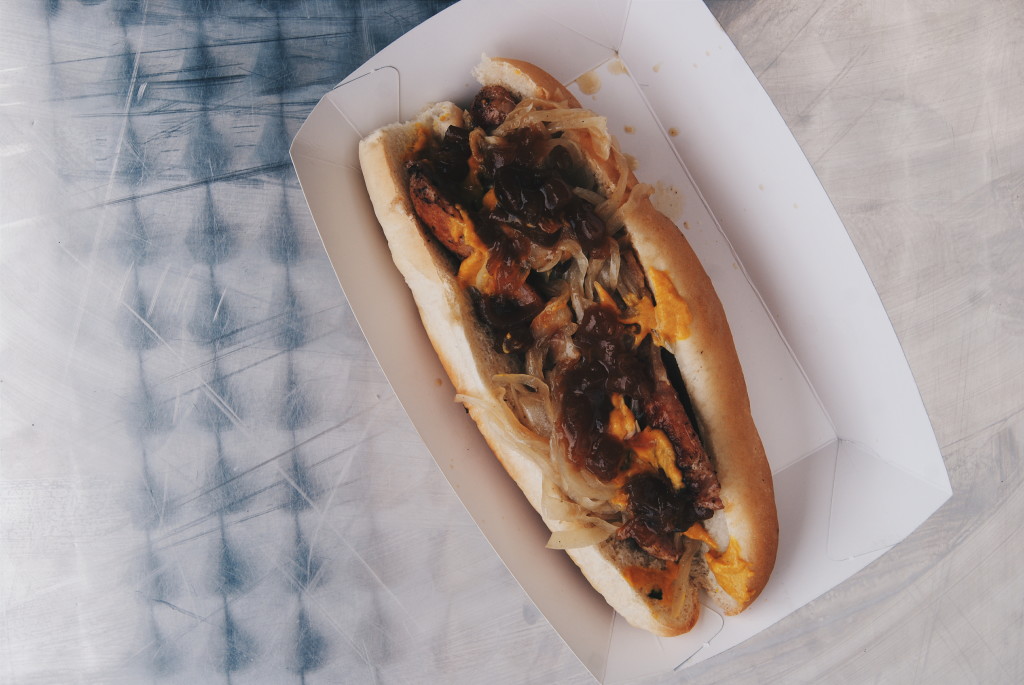 Dulcimer
Without doubt one of the best places in Chorlton to find craft ale, Dulcimer is a down-to-earth pub in the centre of the neighbourhood. The staff are friendly and filled with boundless knowledge on craft ale – ideal for the uninitiated – and a wholesome food menu is also on offer. Dulcimer frequently holds live music nights, so keep your ears and eyes peeled for any events going on during your time in Chorlton.
Try: a ploughman's, or a hearty pork pie with your pint
Best for: pub grub and low-key evening drinks
The Cellar Key
The wood-on-wood and exposed brick design of The Cellar Key in Chorlton gives the place a rustic continental feel, a humble European style matched by its extensive wine list and small-plates menu. The intimate setting of this hideaway makes it an ideal option for a cosy evening or romantic dinner, and the knowledgeable staff can tell you which wine to pair with your meal.
Try: the cheese and charcuterie boards
Best for: wine snobs, date night, and light evening bites
Love Juice
The overwhelmingly large selection of juices and smoothies on offer at Love Juice in Chorlton provides an ideal pit-stop for all your daily vitamins and minerals. As well as their selection of drinks, Love Juice also serves up raw and vegan meals and bakes, so if you're feeling a little run down this is the best place to recharge. The team of friendly staff are on-hand to help if (like me) you're not sure what to choose.
Try: their warm drinks in winter
Best for: the healthiest eats in town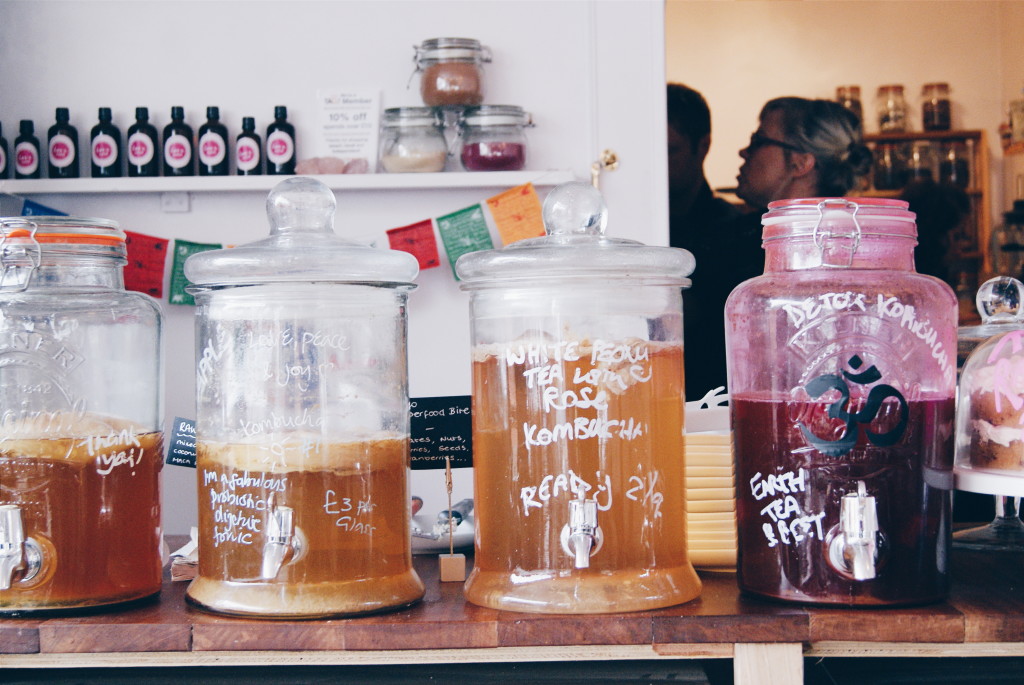 The Laundrette
The Laundrette has a simple mission: 'cocktails and carbs'. There's always a lively atmosphere here, drawing in a crowd mostly made up of young professionals looking for cheeky mid-week drinks or to get buzzed on their cocktail sharers on a Friday or Saturday night. For food, think pizzas, burgers, and anything deliciously comforting. The exposed brick walls and hanging lightbulbs give The Laundrette a modern diner-style edge.
Try: basically anything
Best for: elaborate cocktails and a lively stop on a night out
The Lead Station
The Lead Station opened up in Chorlton in 1995 and deserves every bit of praise it receives. This sophisticated eatery serves breakfast, lunch, dinner, and drinks, and there's nearly always a warm and welcoming atmosphere keeping the place lively. The building it calls home is an old police station, which gives it a story and a bit of edge.
Try: the chimmichurri rump steak
Best for: dinner with family of friends or summer drinks on the patio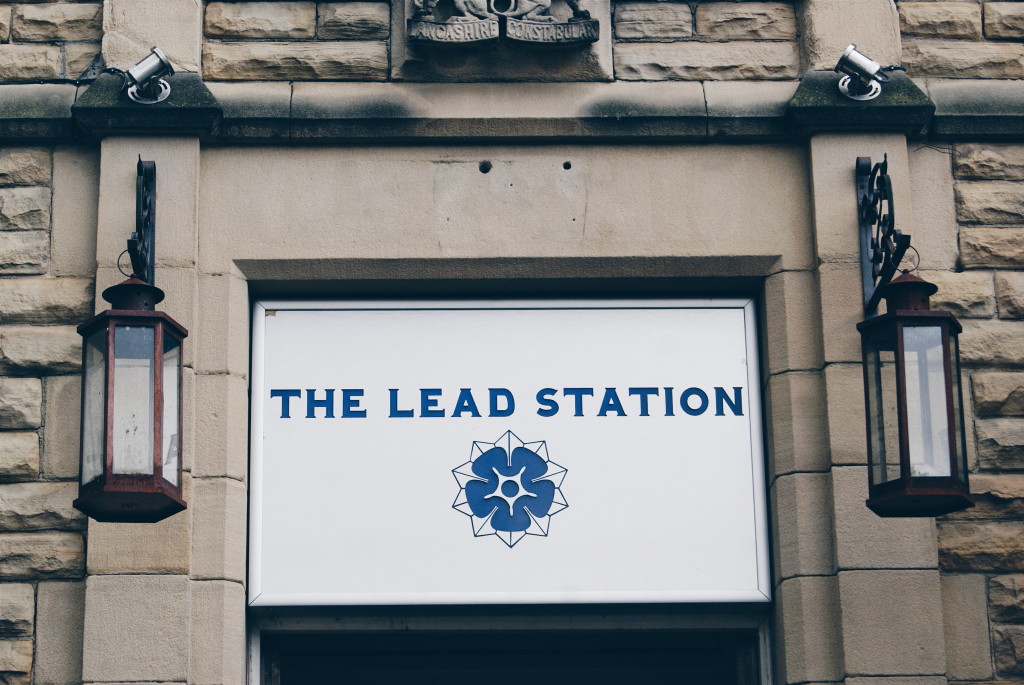 Proof
With a dark and sultry interior, Proof is the kind of place that suits an evening venue for a strong drink. Focusing mostly on high-end spirits and cocktails, this little bar prides itself on top booze knowledge, so much so that it runs cocktail classes and you could easily be blinded by all the glass bottles that line the shelves behind the bar.
Try: anything you don't normally drink – this is the place to get adventurous
Best for: intimate drinks, the last stop on a really good first date, and a warm places to get tipsy in winter
What would be your top pick from this guide to Chorlton?
2 responses to "A Food and Drink Guide to Chorlton in Manchester"