Donegal Accommodation: Whitestrand B&B in Inishowen
I'm firmly of the belief that the ultimate reward for finishing a long journey is a perfectly brewed cup of tea.
On the day I reached Whitestrand B&B in Donegal I'd travelled all the way from Scotland, by ferry across the sea and by car across Northern Ireland. I arrived at the little white house in isolated Inishowen (a peninsula in the north of Ireland) to the distant sounds of waves and a beaming smile from Mary, my host for the next couple of days. It was a relief to finally make it, but an even greater relief when I was greeted with a pot of tea and basket of cakes and scones.
"Oh Ireland," I thought. "How I've missed you."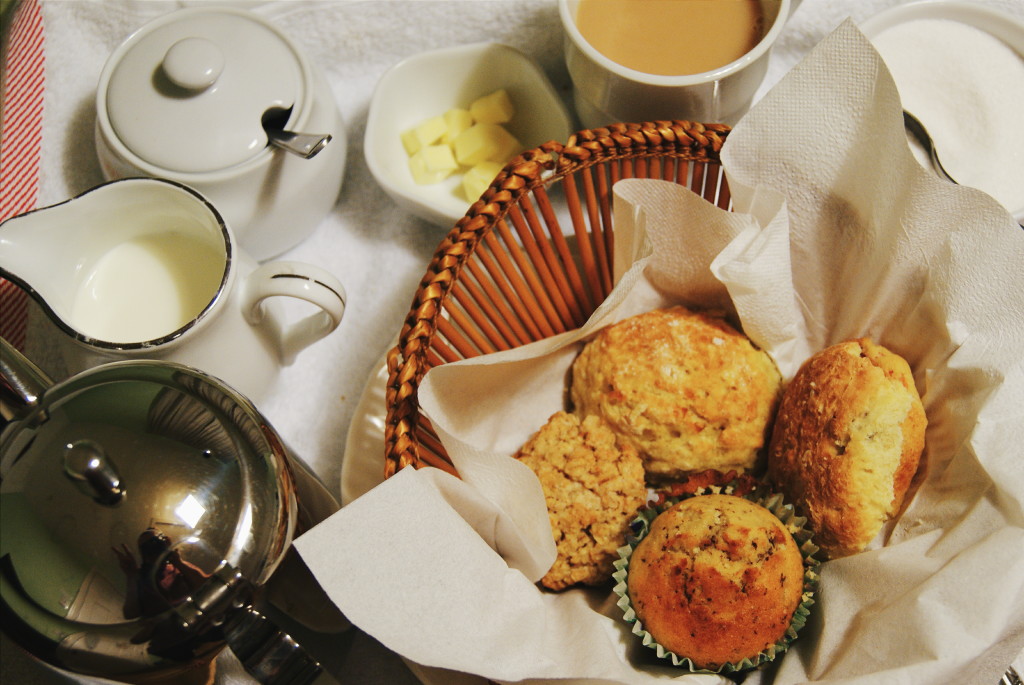 Just a few miles from Malin Head, Ireland's most northerly point, Whitestrand is bed and breakfast and self-catering accommodation. The property's owner, Mary Houghton, has been running a tight ship here for over 15 years, putting up guests from across the globe in her little corner of the world.
Mary's experience shows. During my two-night stay at Whitestrand, she was warm and welcoming, full of tips about things to do in the area and interested to hear what I'd got up to when I returned to the house each day. What's more, the tea was not just a gesture for my arrival – she generously prepared a tea tray for me the next day too, a sight for sore eyes after hours of exploring Donegal in unpredictable weather. It's these touches that put Mary's hospitality head and shoulders above the rest.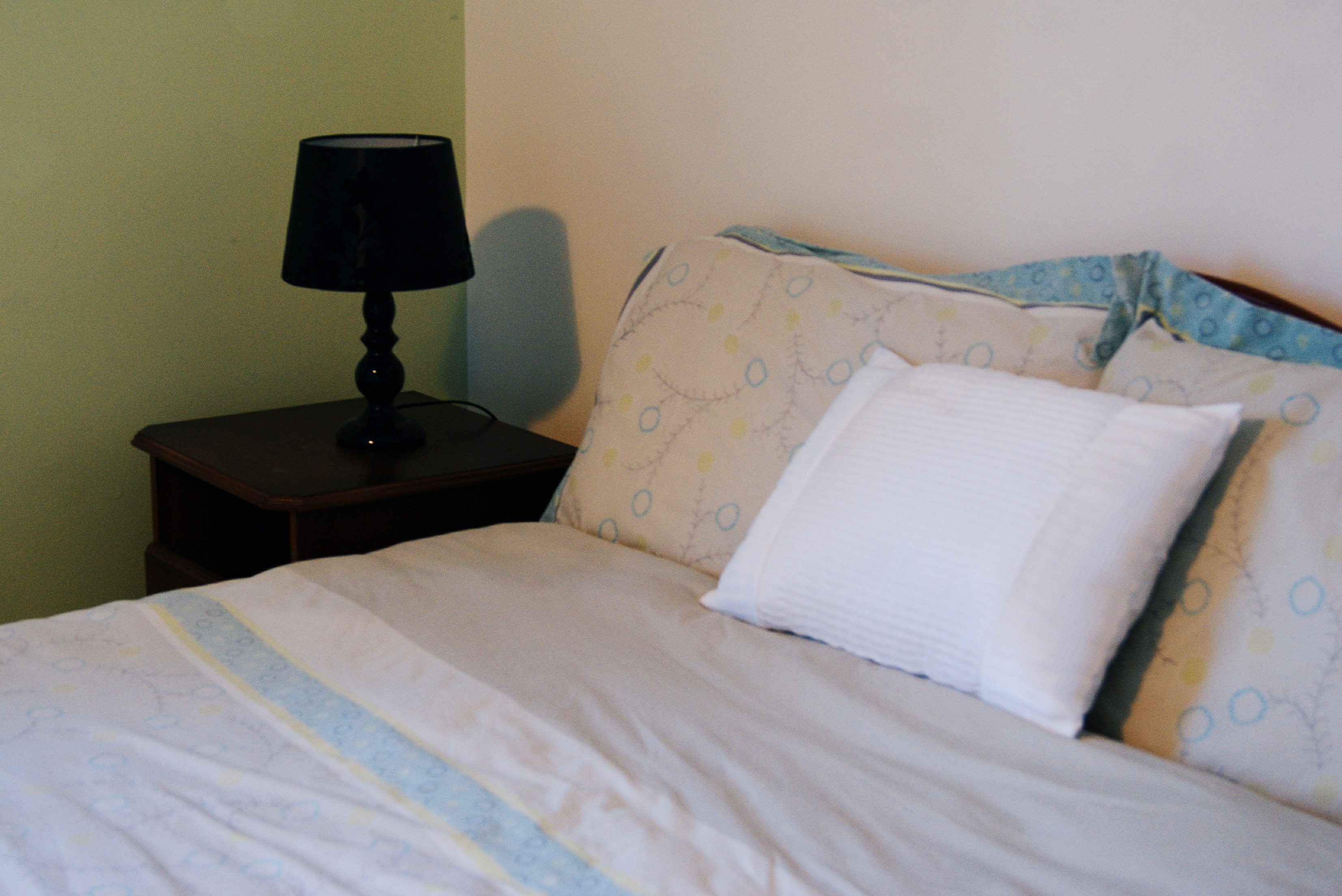 There are just three bedrooms at Whitestrand B&B, sleeping up to 11 people in total, which bodes well for a quiet stay. My spacious and spotlessly clean room had a single and double bed in it, plus an dazzling white en-suite bathroom. Rooms are decorated simply and traditionally at Whitestrand, upholding Mary's comfortable, warm and homely precedent. Each room comes with a TV and WiFi is provided free-of-charge.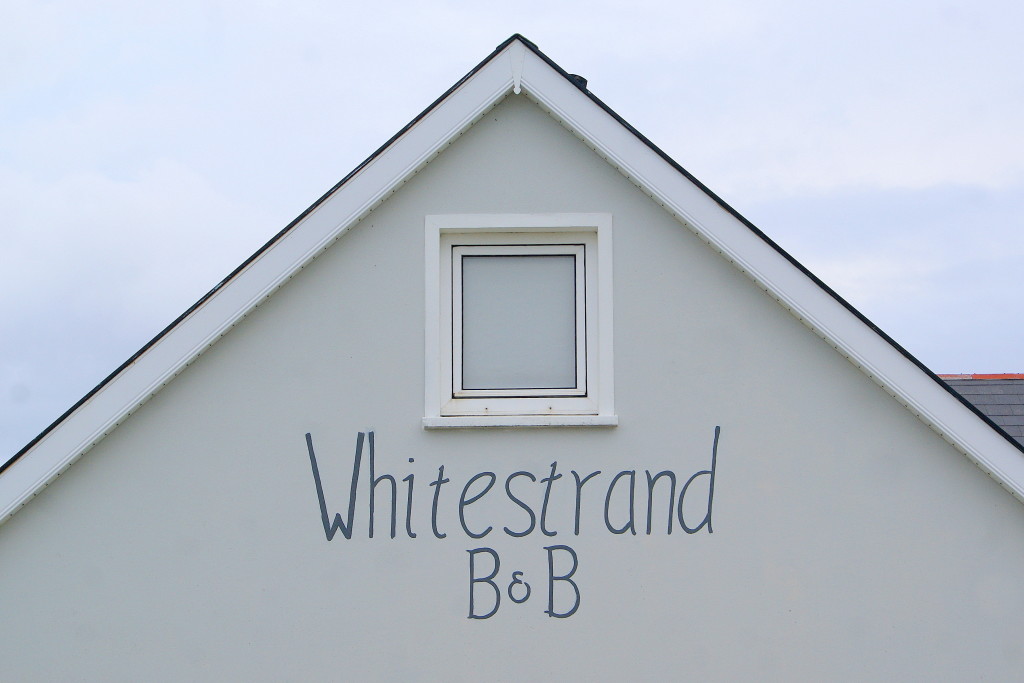 As one might expect from an Irish woman with seasoned skills in running a B&B, Mary cooks a cracking breakfast. There was certainly no chance of me going hungry – the table was laid out with cereals, scones and a fruit plate, and a full Irish breakfast is also available. Naturally, I indulged is as much as possible, leaving the house each morning fit to burst and thoroughly satisfied.
Mary courteously popped in and out of the breakfast room as I was eating, checking that I had everything I needed. As I was the only guest in the B&B at the time, we also had opportunity to chat in the mornings about Donegal. Mary told me stories about the local area, showing me poetry books and guides about Inishowen to help me understand more about my surroundings. Exceptionally kind and easy to talk to, I felt totally looked after in Mary's company.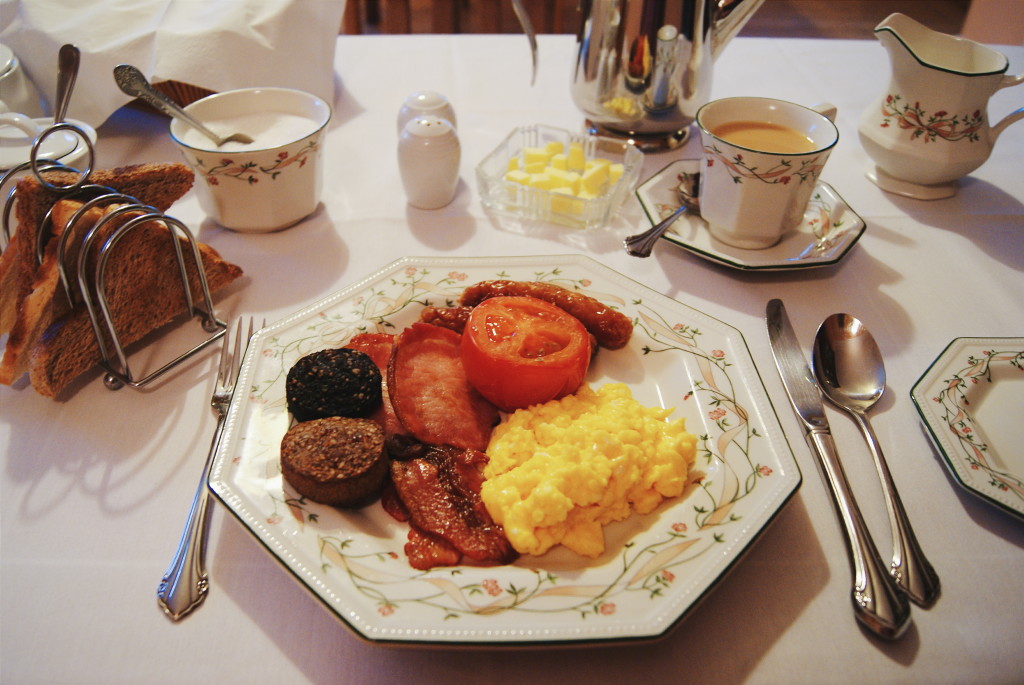 Whitestrand is in a fascinating part of Ireland. Inishowen is often referred to as 'Ireland in miniature' because so much is packed into its borders, and a stay at the B&B puts you within easy reach of almost all of the peninsula's highlights. Celtic sites, spotless beaches, towering mountains and dramatic cliff scenery are just a few things that form Inishowen's make-up. Here, I spent long days driving around, stopping frequently to take in the scene and the many views you can find across the end of Ireland.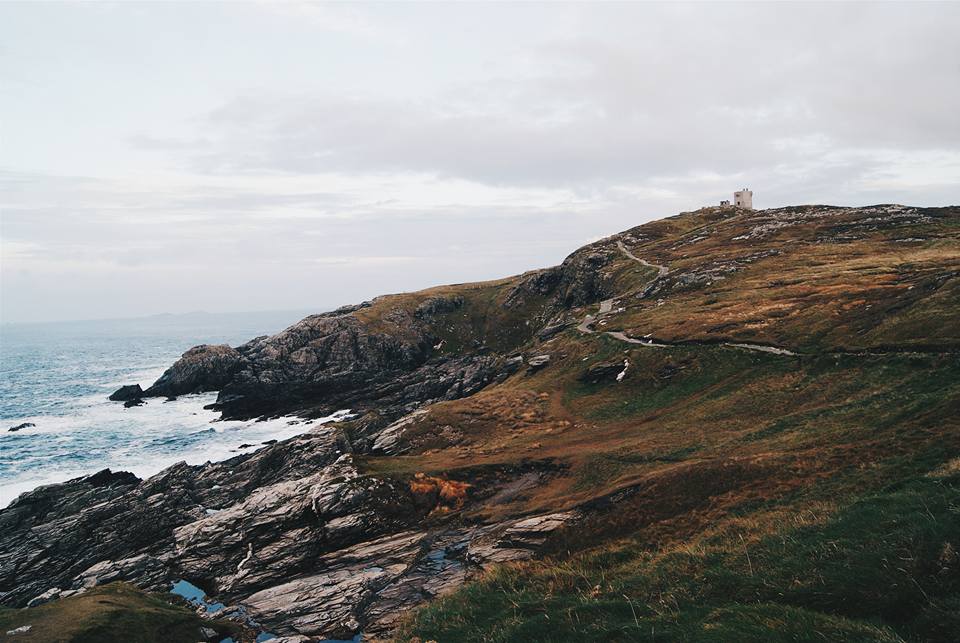 Malin Head, just a few miles from Whitestrand B&B
A cosy, inviting place like Whitestrand B&B is exactly the kind of accommodation you want to return to in a place like Inishowen. Mary's outstandingly friendly nature set me at ease right from the get-go, and my room felt like a little hideaway after tiring days in the outdoors.
This is a shining example of Irish hospitality, a place that sets the bar high for family-run B&Bs.
Have you stayed in any Donegal accommodation?
Or visited Inishowen?