Ireland Itinerary: A Weekend in Inishowen, Co. Donegal
Author: Emma Higgins  //  January 19th, 2016
White houses are dotted all over the verdant patchwork landscape, some in rows and others solitary, like property pieces on a Monopoly board. Around this scenery's edges one sound dominates: the waves. Sloshing, crashing and splashing against rocks and cliffs, or gliding and skimming across the sands, the ocean is the protagonist in this region's narrative.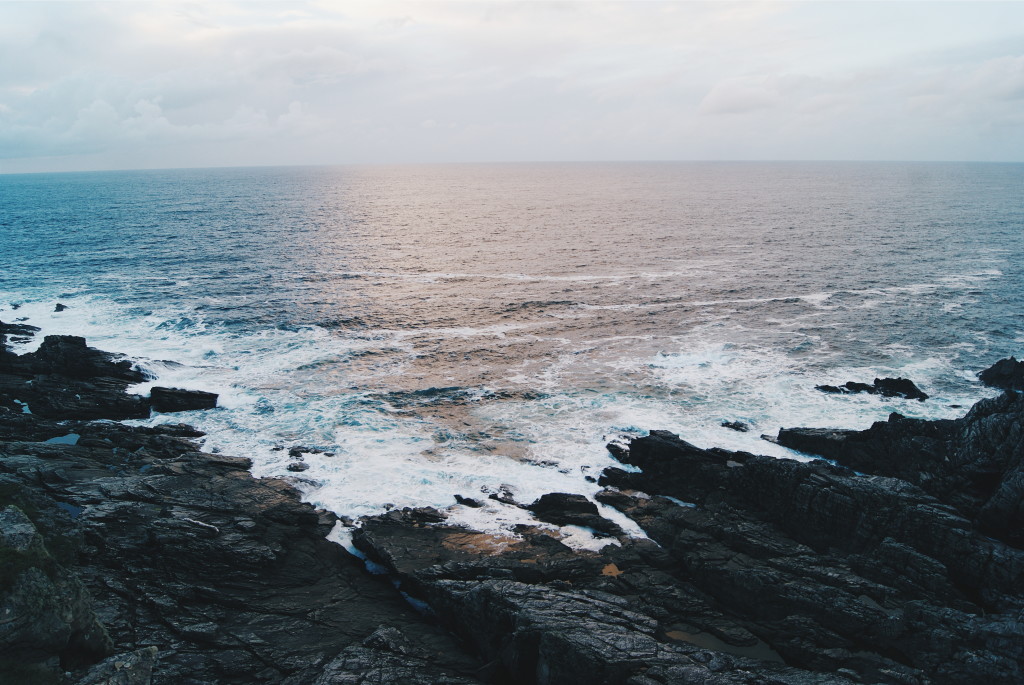 Over the years, its choppy waters have been occupied by enemy vessels, a number of which lie derelict in their depths today. Its currents have carried away mothers, fathers, sons and daughters, emigrating off across to The New World, some never to return.
This land's peaceful exterior is pleasing but misleading. Not just a pretty face, this is a part of Ireland abundant with stories, from mystic tales of hermits in caves to soldiers huddling in cement lookout bunkers, their eyes fixed on the seas.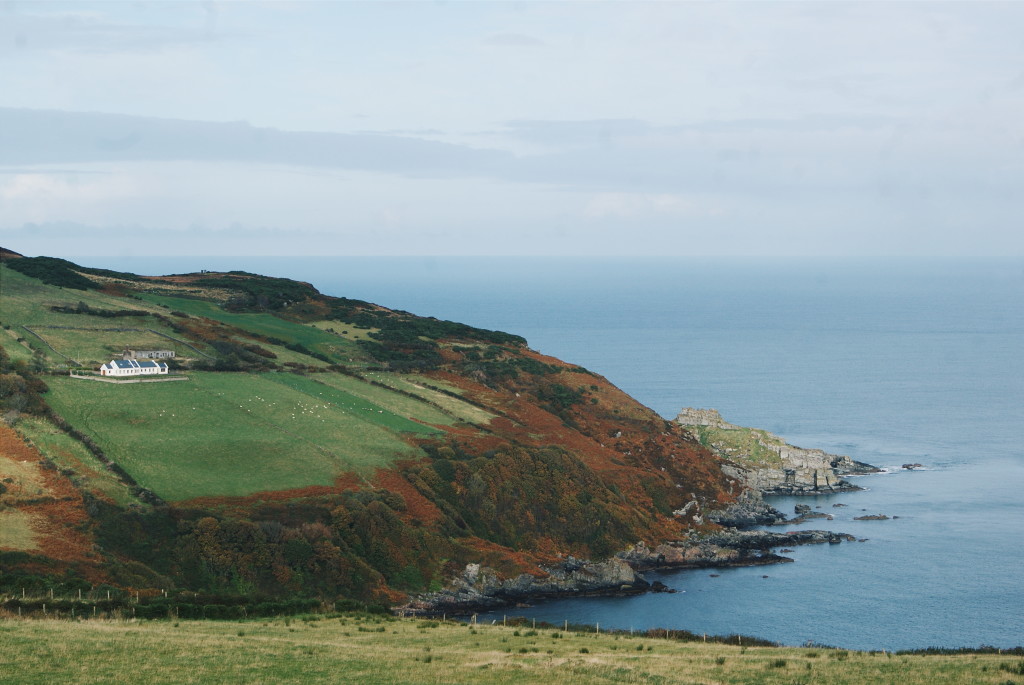 This is Inishowen Peninsula, the most northerly part of Ireland. Often referred to as 'Ireland in miniature', Inishowen is renowned for being brimming with sights. Beaches, mountains, cliffs and pastures are its framework, and welcoming, friendly residents bring this corner of the Emerald Isle to life. Inishowen is also the north end of the Wild Atlantic Way, a route that runs some 1,500 miles along the west coast of Ireland; Malin Head in Inishowen marks one of its ends.
With all that to entertain you, a weekend in Inishowen is a wild ride. Use this itinerary to get around and make sure you don't miss the peninsula's highlights.
Day 1 – West Coast
Start your weekend in Inishowen by heading up its west coast. Venture north from the peninsula's bottom left-hand corner and one of the first things you'll come across is the Inch Wildfowl Reserve. Home to countless bird species and known for being one of the first stop-offs for migrating birds on their journeys south in the winter months, this reserve is a must for wildlife lovers. If the weather's suitable, stop off here for a stroll around the lakes.
Head onward north up to Fort Dunree, which perches on the edge of the shoreline surrounded by magnificent scenery and views over Lough Swilly. Pop inside the military museum (for a small admission charge) to learn about how the fort has been used across the years..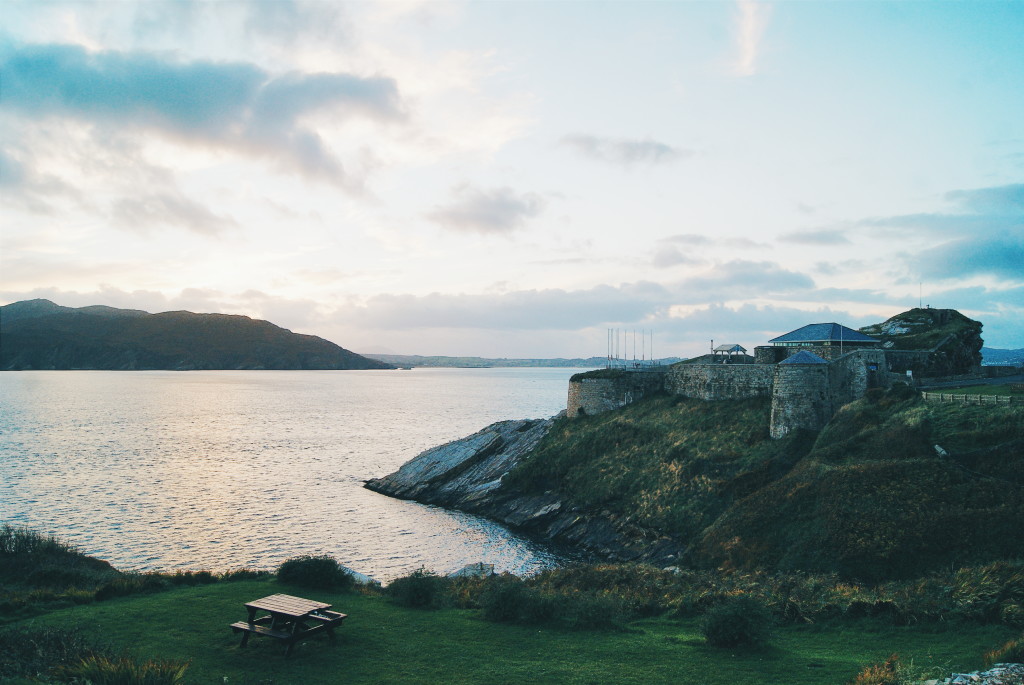 Fort Dunree
There are picnic tables at Fort Dunree if the weather is bright enough to eat al fresco, but if not pop back down to the town on Buncrana, where there are a number of respectable dining options. Top spots include The Beach House, a contemporary restaurant on the waterfront specialising in locally-sourced seafood and steak dishes, or The Drift Inn, an old railway station that's been refurbished into a pub, also keen on farm-to-fork, wholesome cuisine.
After refuelling, retrace your steps back past Fort Dunree and onward to Glenevin Waterfall. As you navigate this drive, pass through Mamore Gap; a scenic area of Inishowen that takes you along a steep mountain pass with spectacular views.
The car park at Glenevin Waterfall is about a 20-minute walk from the cascade itself, but the well-kept path over streams and through the woodland makes a pleasant walk (and a few sheep may well be roaming around with you). The waterfall is tucked away in a small, enclosed gorge, scenery that makes it feel like you've stumbled on a secret.
Continue north, through Inishowen's little villages and up to Five Finger Strand. This massive stretch of beach is so big that it often feels deserted, and in off-season it frequently is. Five Finger Strand is home to the largest sand dunes in Europe, and this area is popular with kitesurfers, windsurfers and the like. From the roads that weave around the villages nearby, you can catch a breath-taking, clifftop panoramas of the beach from above.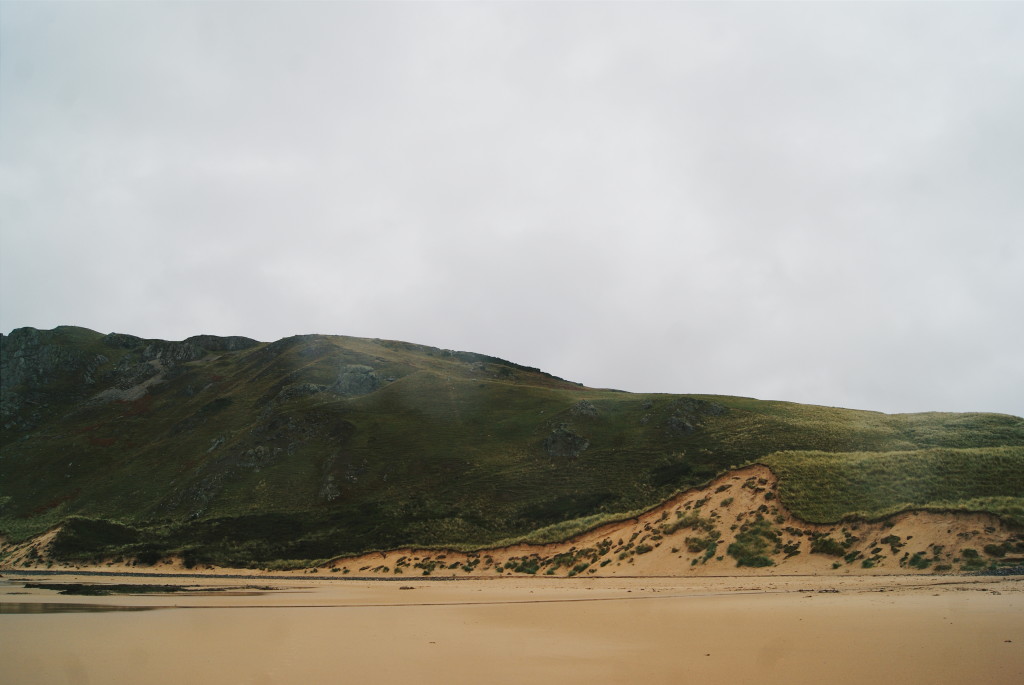 The dunes of Five Finger Strand
Push on up to Malin Head to end your day, preferably at sunset. The most northerly point of Inishowen and the whole of Ireland, the coastal scenery at Malin Head – in particular Banba's Crown, its extremity – is unbeatable. Park up next to The Tower, a cement lookout point created in 1805 for use during the Napoleonic Wars, later in the World Wars, and for sending some of the world's first trans-Atlantic messages.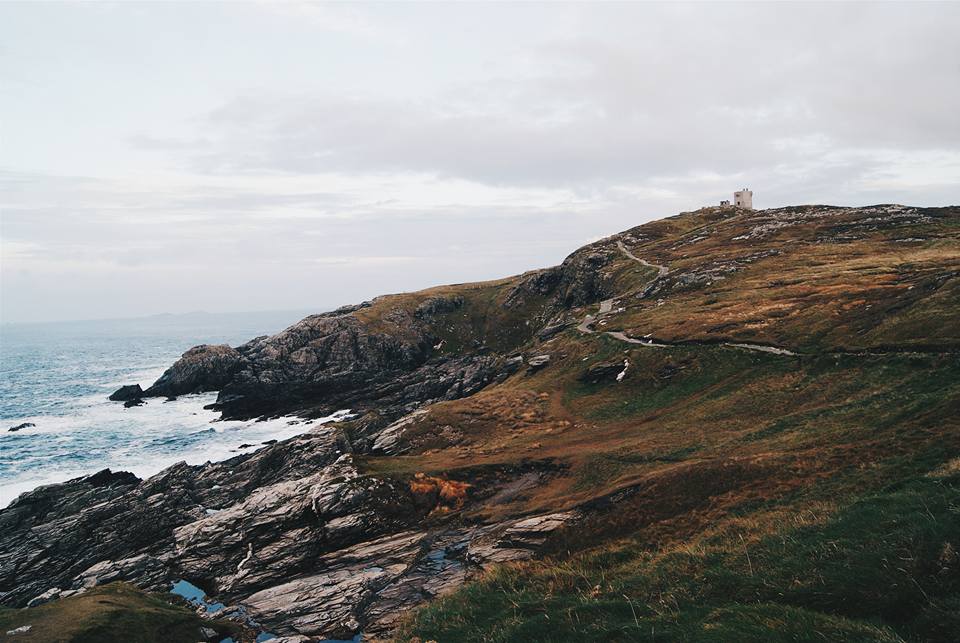 Banba's Crown, with The Tower in the distance
Walk along the path that follows the cliff, peeking down at the Atlantic Ocean, which is often savagely beating up against the rocks here. Stride across the gentle hills to catch a 360° view of Malin Head, down to the beaches on the eastern coastline and across the fields inland. A good sunset here turns the sky and scenery shades of pink, purple, orange and gold, making it feel even more other-wordly.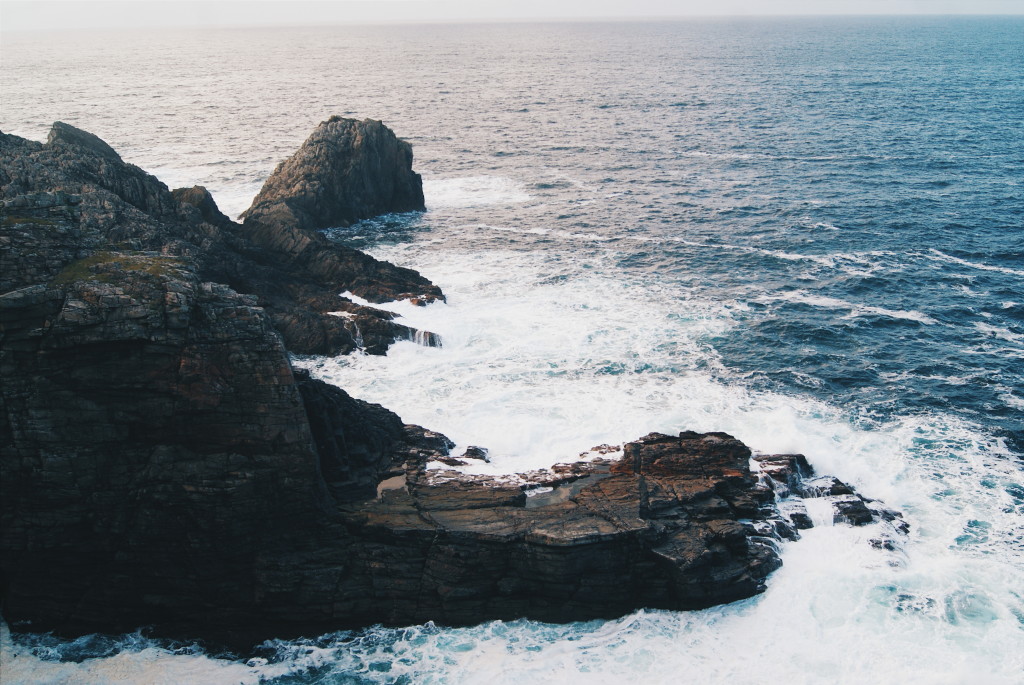 Vicious seas at Malin Head
Ask your hosts in your hotel about the chances of seeing the Northern Lights and the best locations to spot them; this is one of the best places in Ireland to witness the Aurora. Spend your evening chasing this mystical phenomenon, or hop around through villages cosying up to crackling fires in rural pubs.
Day 2 – East Coast
Begin your day back up at the top of Malin Head, and make your way down the other side of the peninsula. If it interests you, stop by to take a look at the Malin Head Weather Station, which was the birthplace of the first weather report all the way back in 1870. There's not a huge amount to look at here but as you're driving by it's interesting for a quick moment.
Just a touch further south from the weather station is Malin Well and the Wee House of Malin. Here, a miniscule cave can be found, which was said to once be home to a hermit. Legend has it that no matter how many people enter the cave, it never becomes full.
Next to this cavern you'll find a ruined 16th century church, set back from the shores of a rocky beach. This is a nice spot for reflection and looking out to the ocean. The Well House of Malin is a rather spiritual place – many pilgrims still venture here each August to pay their respects to the saints – so if the weather permits it's an apt spot in which to unwind for a while.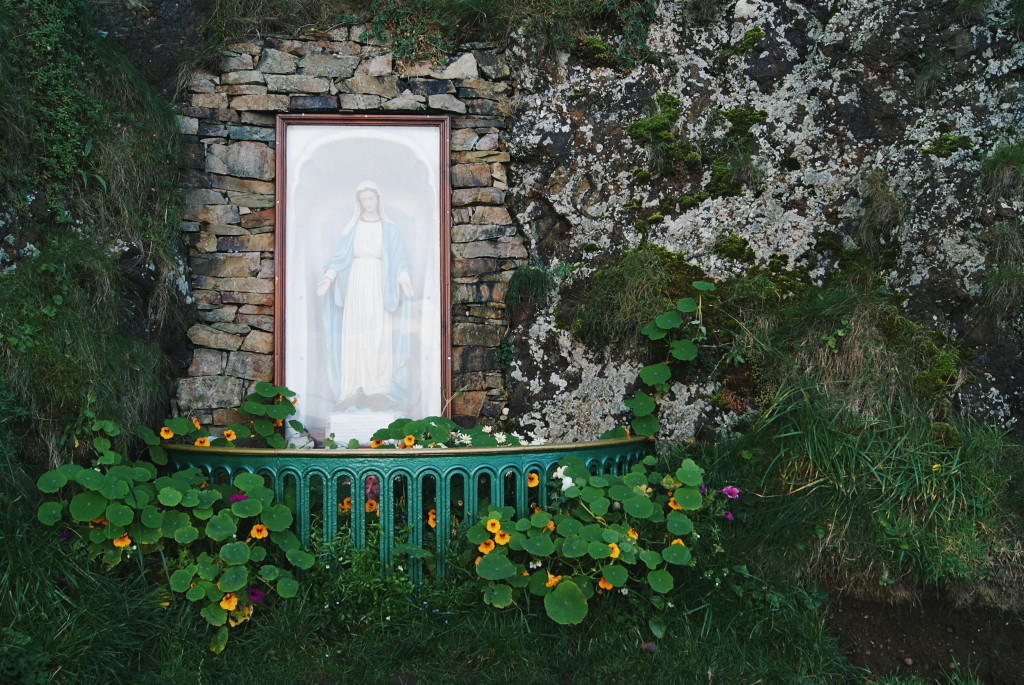 A dedication next to the Well House of Malin
Continue south, burrowing through villages. If it's your lunchtime when you arrive at Culdaff, settle in at McGrory's for a warm atmosphere and delicious pub food.  Otherwise (or afterwards), aim for Kinnagoe Bay next, a quiet patch of beach hidden at the foot of some dramatic cliff scenery. Rocks are scattered across the centre of this beach, but the bay is otherwise made up of tranquil shores, with waves fizzing across the sands.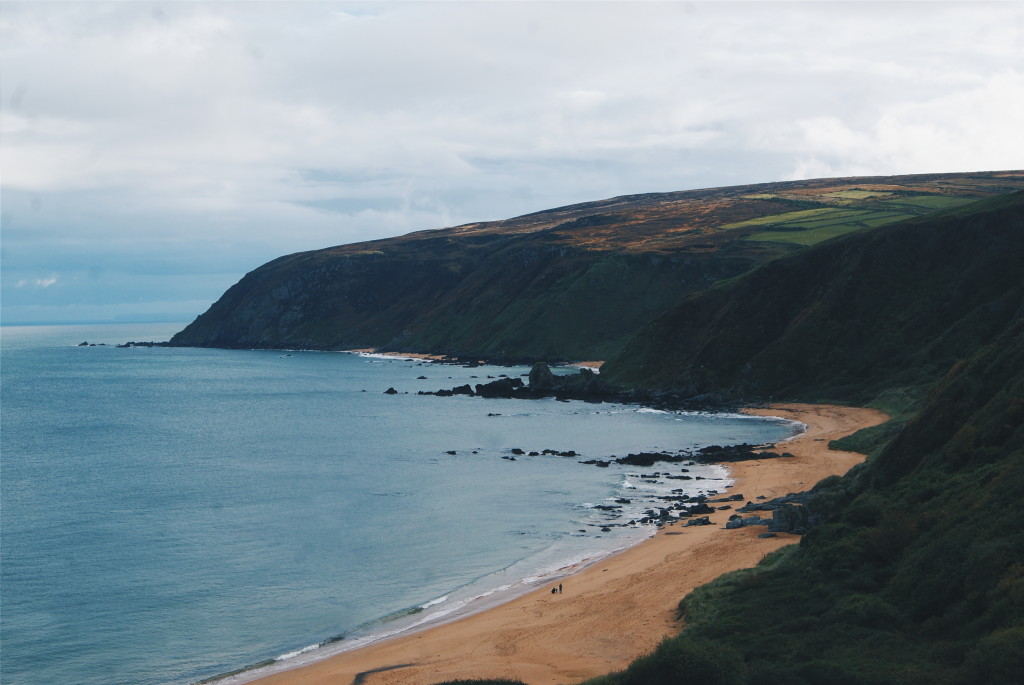 Kinnagoe Bay
The drive proceeding south from Kinnagoe Bay is a stunning one; the roads go over the hilltops, through villages made up of white-wash houses perched precariously on slopes. Not far from here you'll arrive at Inishowen Head, an unmissable spot for a weekend in Inishowen.
A footpath runs around this area, a route that will take you 2-3 hours in total. Be sure to venture onto the cliffs and take a look over the top; from one near the start of the trail you'll see little islands of rocks abandoned out to sea and an unreachable patch of beach below you.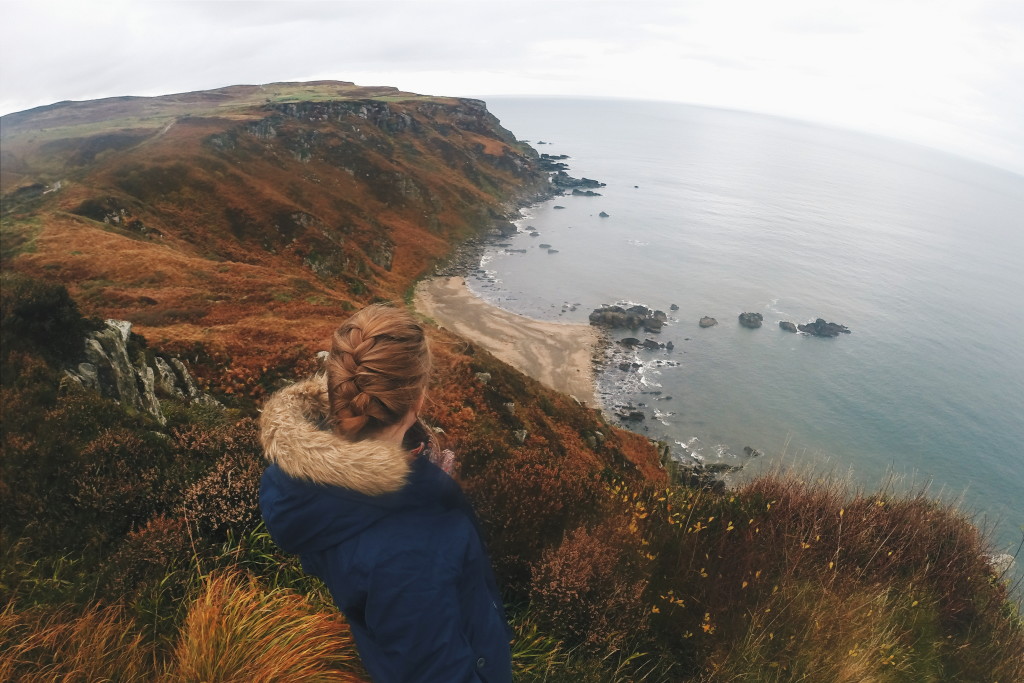 Exploring Inishowen Head
When finishing your route and returning to the car park, walk a touch further down the hill and look down on Shrove a village with a little black and white lighthouse. In the distance is an estuary, and on most days you can also see the coast of Northern Ireland in the far background.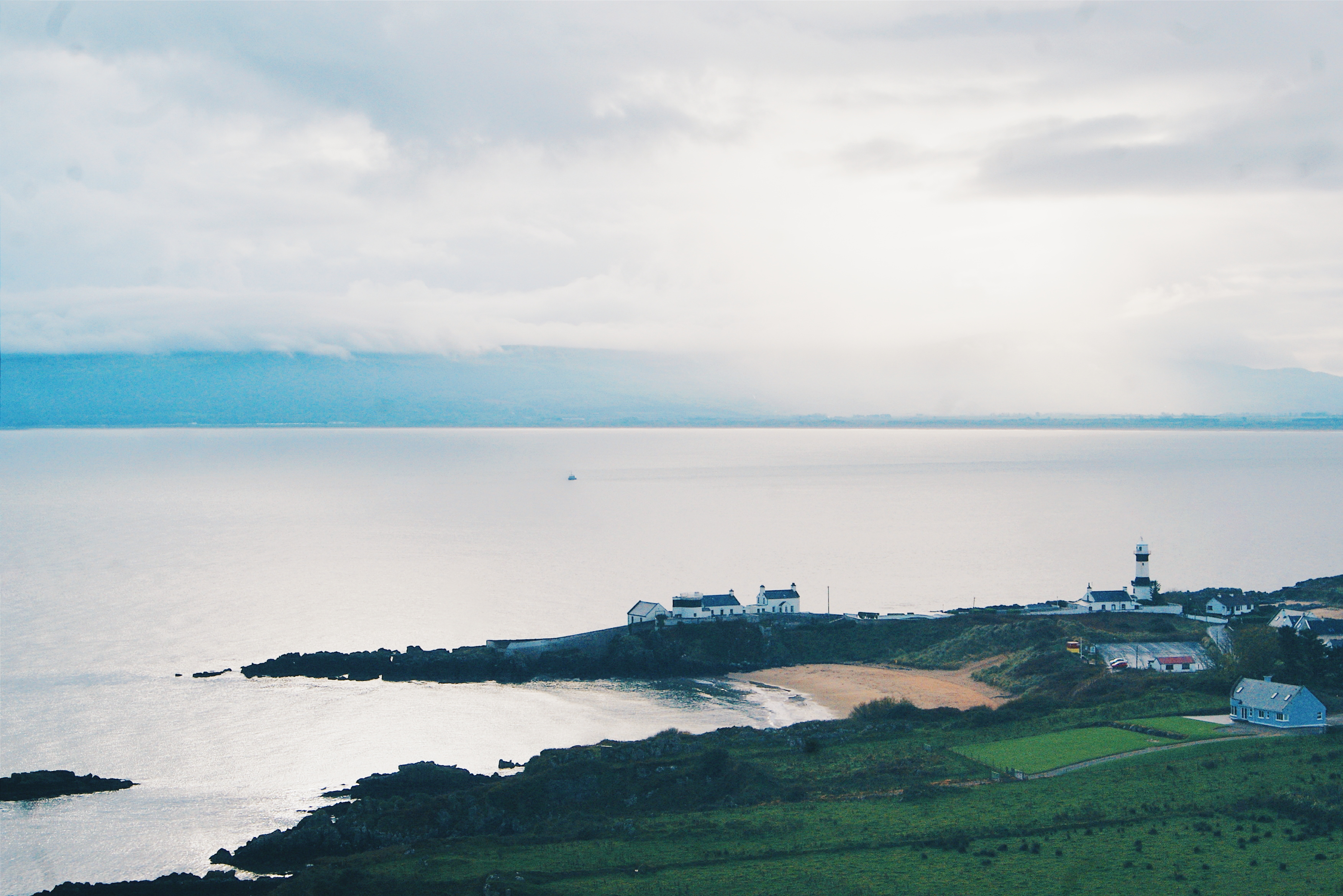 Looking down on Shrove, with Northern Ireland far behind it
Where to stay in Inishowen
The peninsula is full of homely B&Bs, in my opinion the best option for hotels in Inishowen. A local host who is willing to share tips and recommendations with you is a perk as there's so much to do here. I stayed at a place near Malin called Whitestrand B&B, which I can highly recommend as Mary, the owner, is cheerful and kind (and makes a killer Irish breakfast).
I suggest staying up in the Malin Head area because many of the top sights are clustered around this end. That said, Inishowen isn't exactly huge so you'll be close enough to plenty of top spots wherever you choose to base yourself.
Arrival and getting around Inishowen
The City of Derry Airport, an hour's drive from Malin, is your closest link for flights. Connections to Derry might not be worth it in terms of money though, as it may be more cost-effective to land in Dublin or Belfast and drive from there.
Speaking of driving, it's the best way to get around Inishowen. Trying to reach all of its little corners would be almost impossible without your own transit; you'd miss out on a lot if you tried to navigate your way around by using public transport. Get your own wheels, follow the Wild Atlantic Way signs, and marvel at the jaw-dropping beauty found across this striking part of Ireland.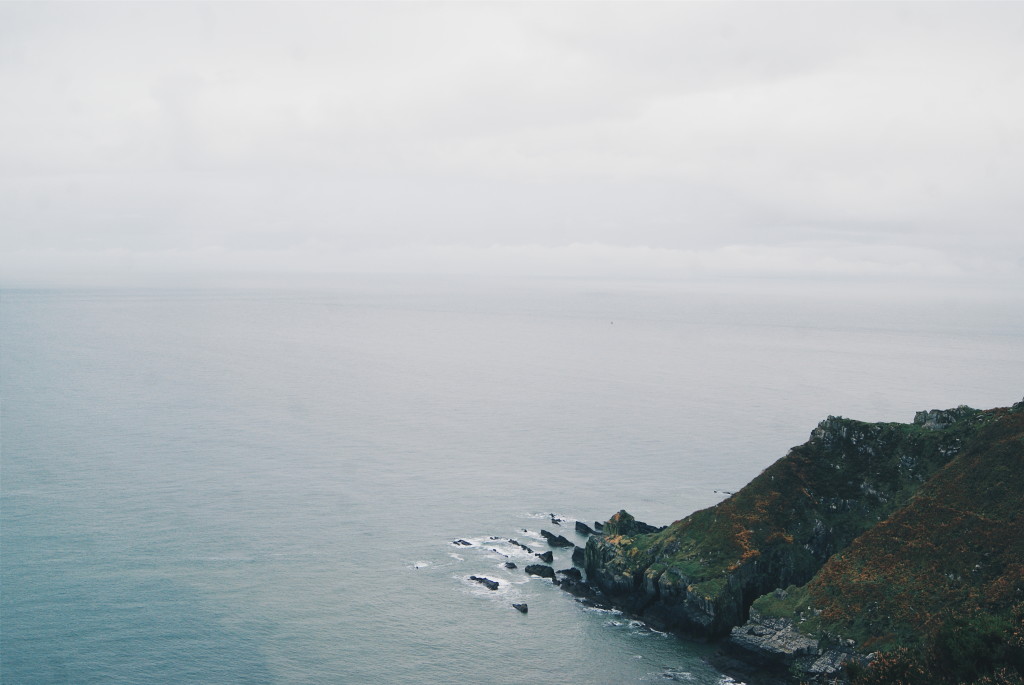 Cliffs at Inishowen Head
What would you most like to do on this weekend in Inishowen itinerary?
One response to "Ireland Itinerary: A Weekend in Inishowen, Co. Donegal"