Days Out in Scotland: Rogie Falls in Ross-shire
The air hung still; cool and crisp. It was October and autumn was in full swing in the Highlands: the landscape was covered in dense layer of trees, with ochre yellow, burnt orange, maple red, and deep green leaves. I walked for 40 minutes along paths that wound through the forest, hearing nothing but my footsteps on the ground.
That was, at least, until about two thirds of the way through the hike. I suddenly caught the sound of water, and stopped in my tracks to listen intently. My ears detected a distant but powerful, thundering cascade; that's when I knew I was close.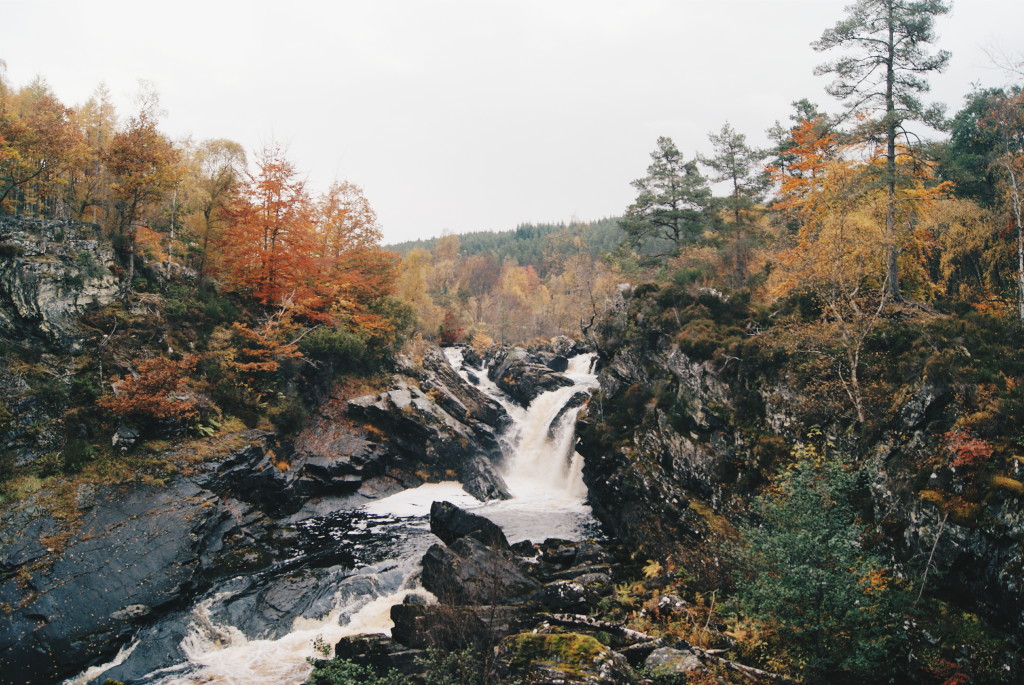 Rogie Falls are a series of waterfalls that tumble over jagged rocks in Ross-shire, just northeast of Inverness. A bridge has been built across Black Water, the river that the falls are part of, along with a sturdy walkway through the surrounding forest. Many come here in August and September as you can watch the salmon leaping upstream, but the technicolour of autumn also makes it a fine time to visit.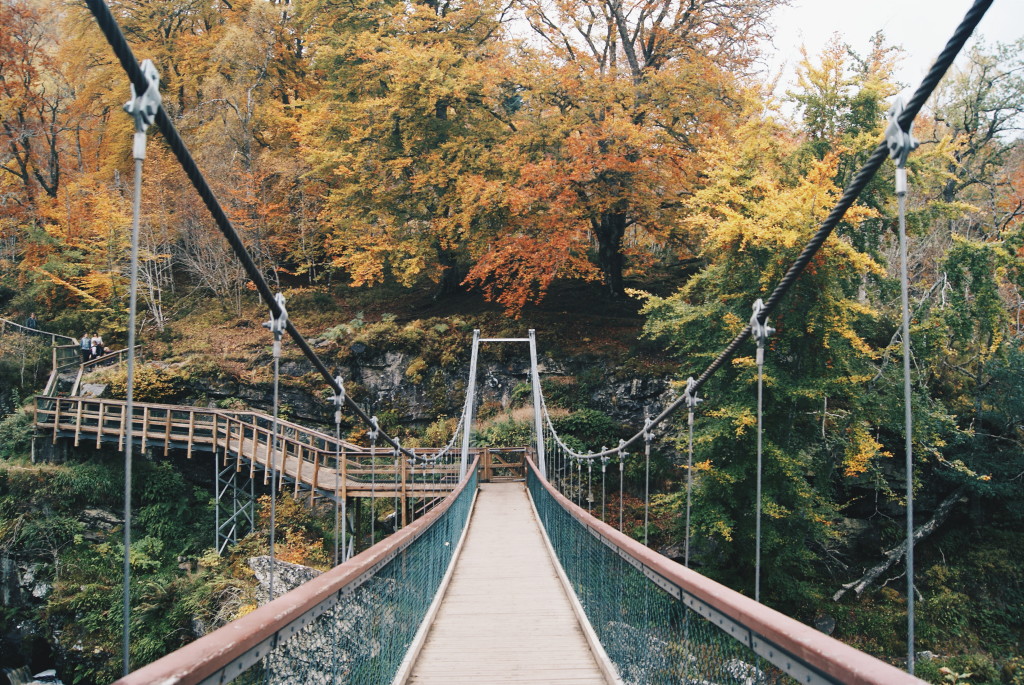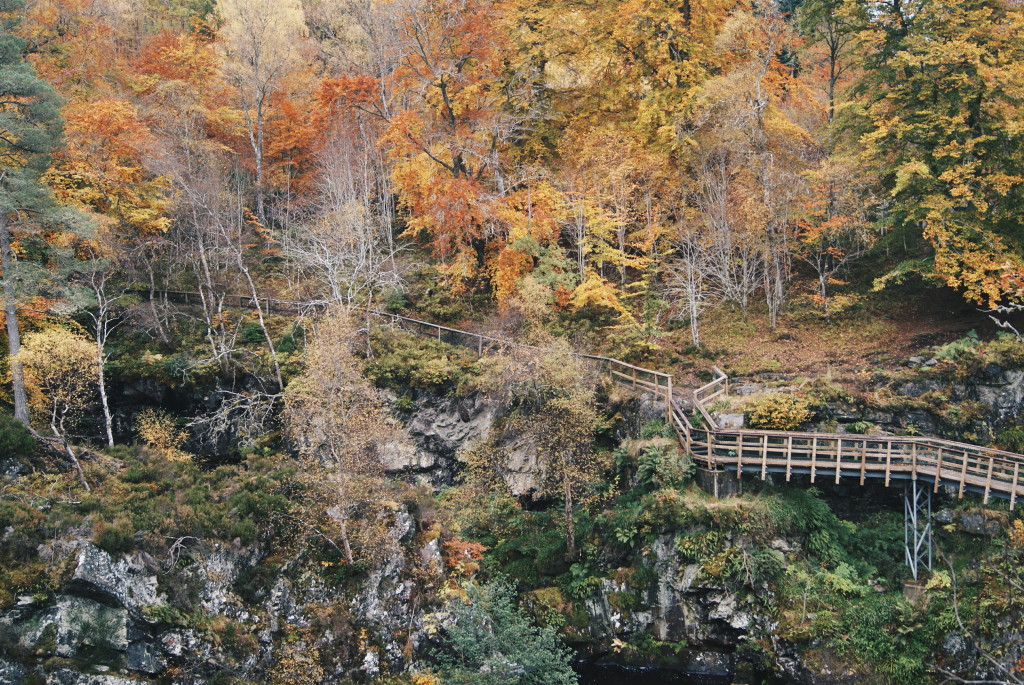 I was staying in the nearby village of Contin, which is just a couple of kilometres away. My close proximity to the falls gave me the opportunity to walk to them, which I highly recommend. The stroll through the forest is relatively flat, well-marked, and in some parts the views open up across the landscape to reveal sweeping panoramas of the rugged Highlands.
// Related post: Photos of Cairngorms National Park in Autumn //
This is untouched mountain country: wild and overgrown, with just a pleasant, manageable number of tourists trundling through each year. The scenery remains mostly silent and still, and here you can walk for miles undisturbed. In winter, excess water slides down from nearby peak Ben Wyvis, giving Rogie Falls even more oomph.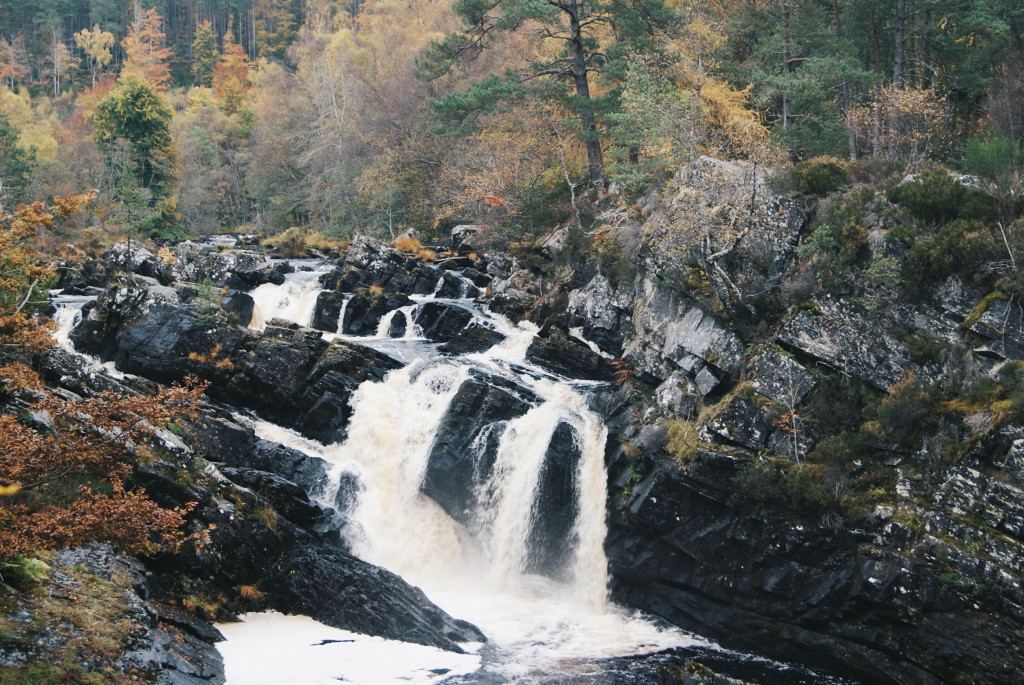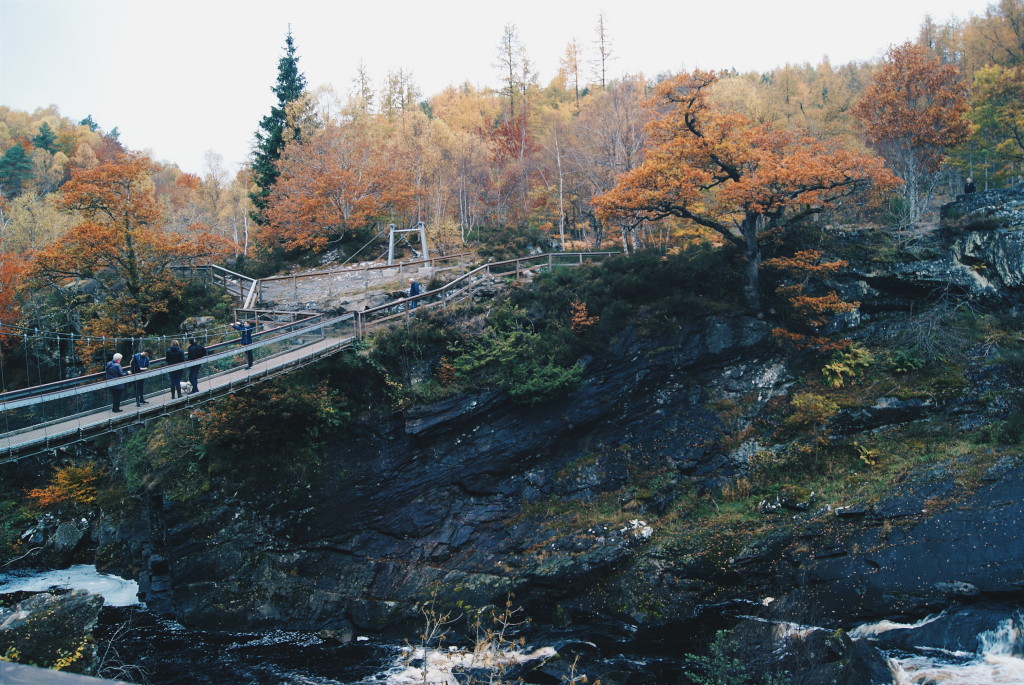 Conveniently, a car park is located near Rogie Falls, ideal for those who don't want to walk from elsewhere or would prefer to start here. On either side of the falls, trails dive into the woods connecting you with other top spots around the area.
Head to nearby Strathpeffer to experience a quaint Highland village; here a little square is lined with a handful of shops and a pavilion sits proudly in the centre. A few lochs are also within walking distance of Rogie Falls, most notably Loch na Crann, Loch Achilty and Loch Garve. After a bracing walk around the area, stop by Coul House Hotel and sit by the fire with some warming soup and tea with shortbread for afters.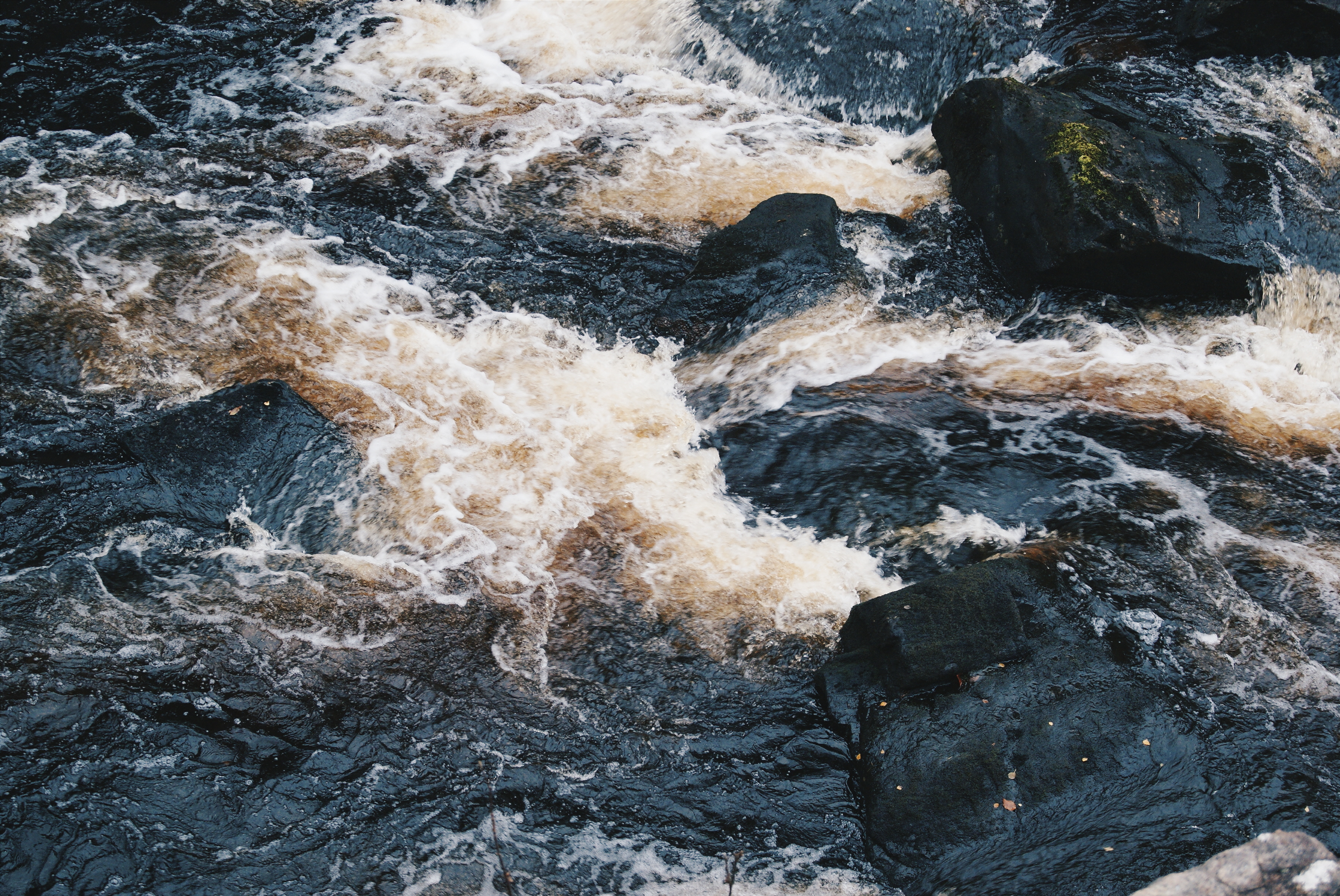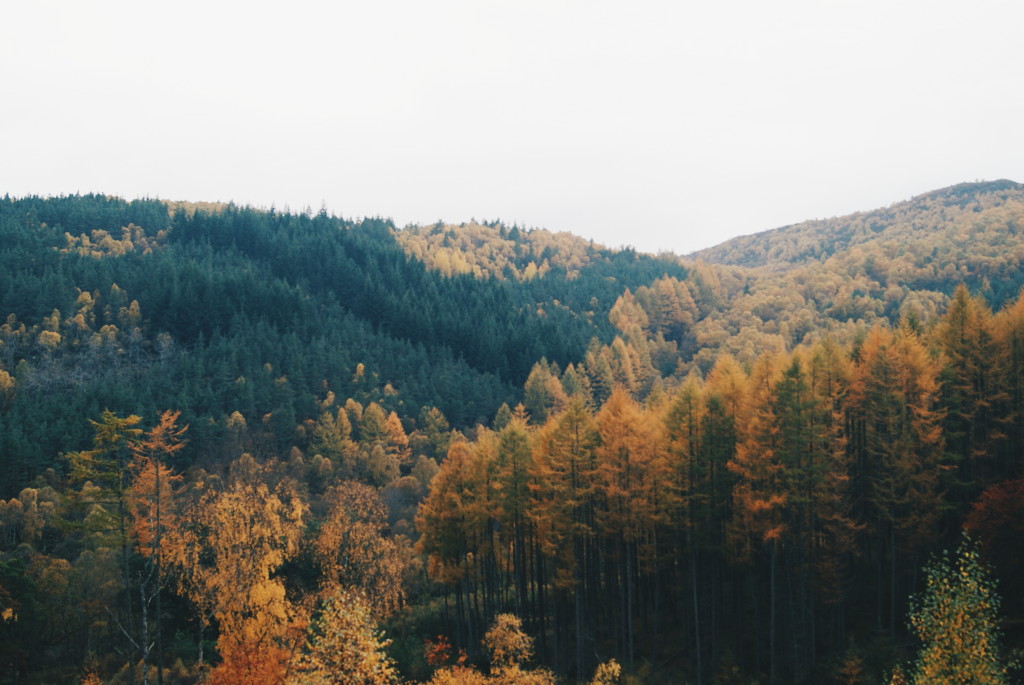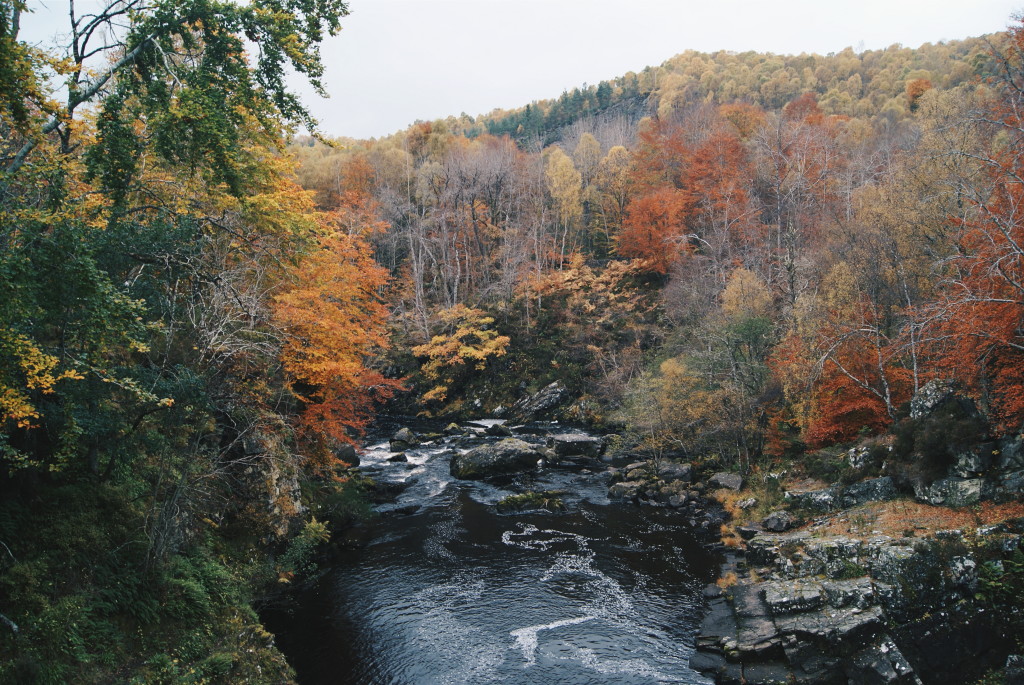 Have you been anywhere that looks
like Rogie Falls in Ross-shire?
2 responses to "Days Out in Scotland: Rogie Falls in Ross-shire"