Where to Stay in Krakow: Globtroter Guest House
In recent years, Krakow has been on the up. As tourism continues to flock east in this part of Europe, travellers have caught on to the beauty of Poland, and it seems they've told all their friends. Krakow is constantly referred to as one of the most visually beautiful cities in Poland, perhaps even Eastern Europe, so naturally there are plenty of places to choose from for accommodation. Globtroter Guest House is just one such place, and was an ideal spot for a relaxing, quiet stay in this captivating city.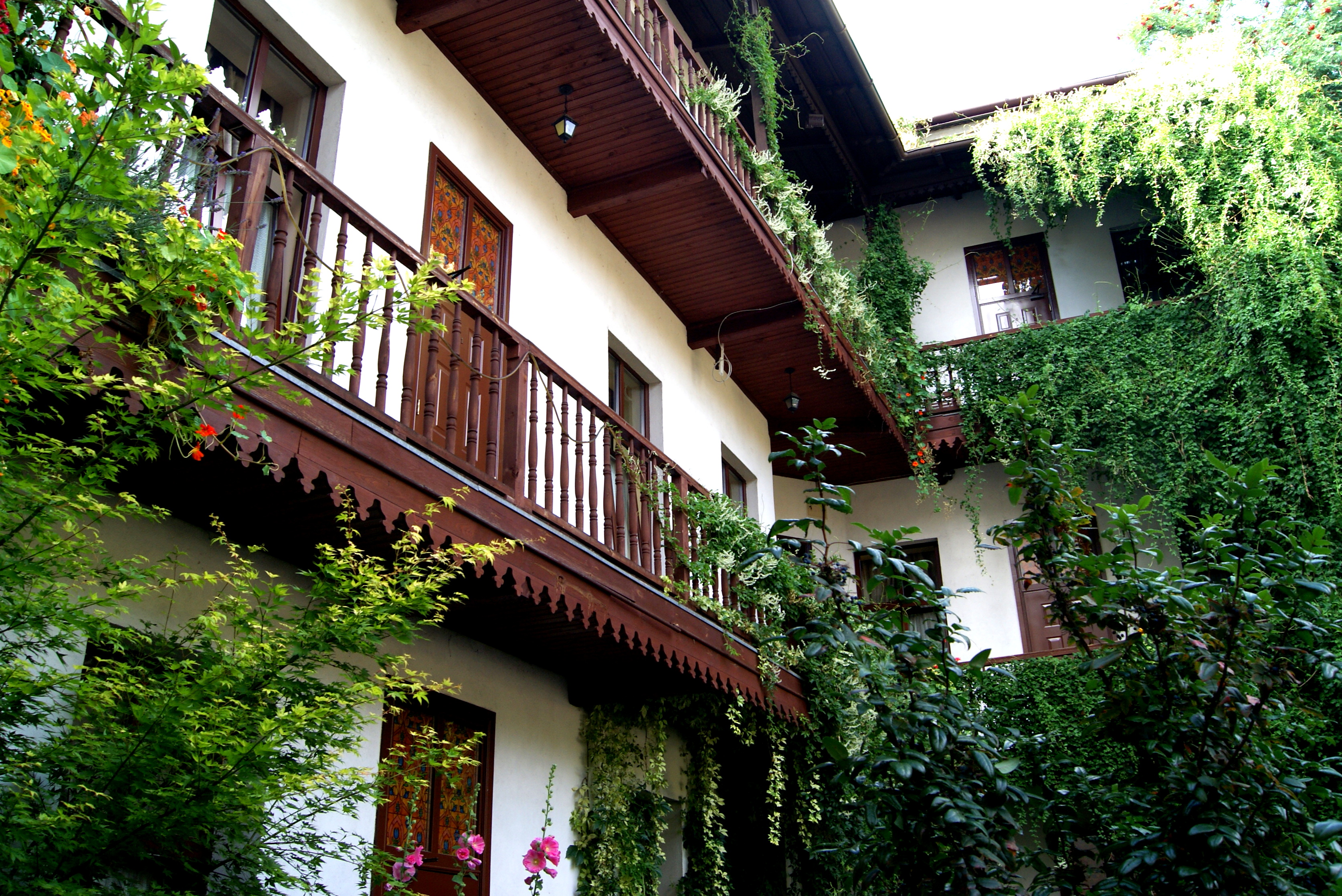 Location
Globtroter couldn't be in a more perfect location. You'll find it tucked away in Plac Szczepanski, a square just a few blocks to the northwest of the Main Square in Krakow. Much more peaceful than the bustling central hub of Old Town, Plac Szczepanski is close enough to everything going on in Krakow, but a quiet alternative to being immediately in the thick of it. Everything you could need – bars, restaurants, shops, attractions – are within walking distance of Globtroter.
Rooms
Globtroter has all kinds of accommodation options, and here you'll easily find something to suit your budget and the size of your group. From single rooms for the solo traveller, to standard doubles, twins, family rooms for three or four, or suites for up to five people, there are many different combinations of rooms here. I stayed in a twin room, with an en suite bathroom, and found it very spacious and comfortable. I had a desk to work on, a big shower with hot water and good pressure, storage space for clothes and luggage, and even a small section of the balcony to call my own.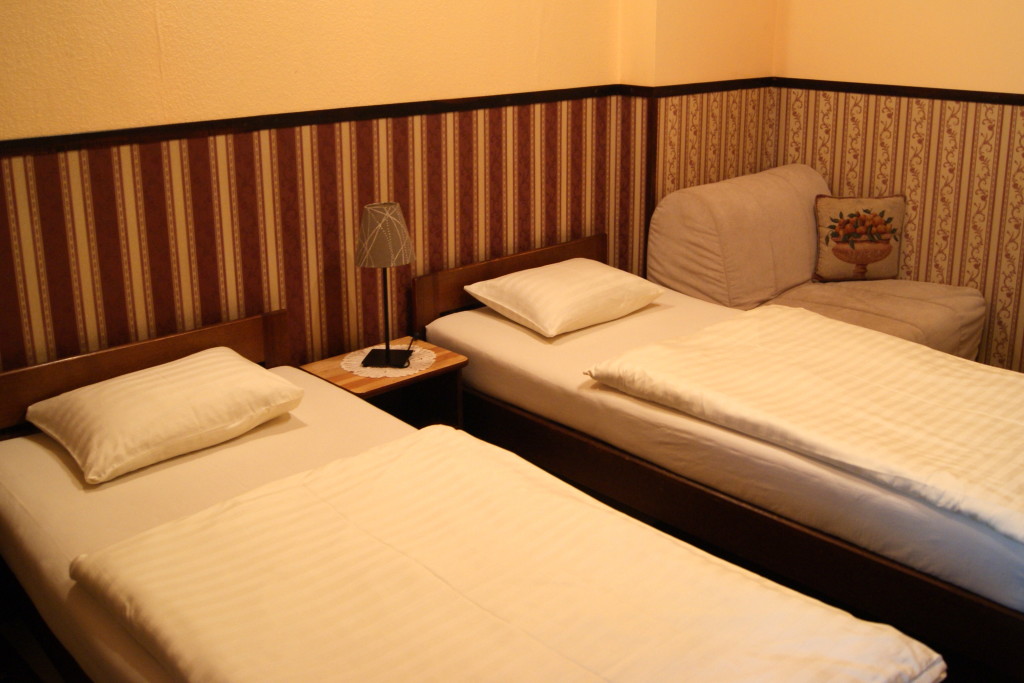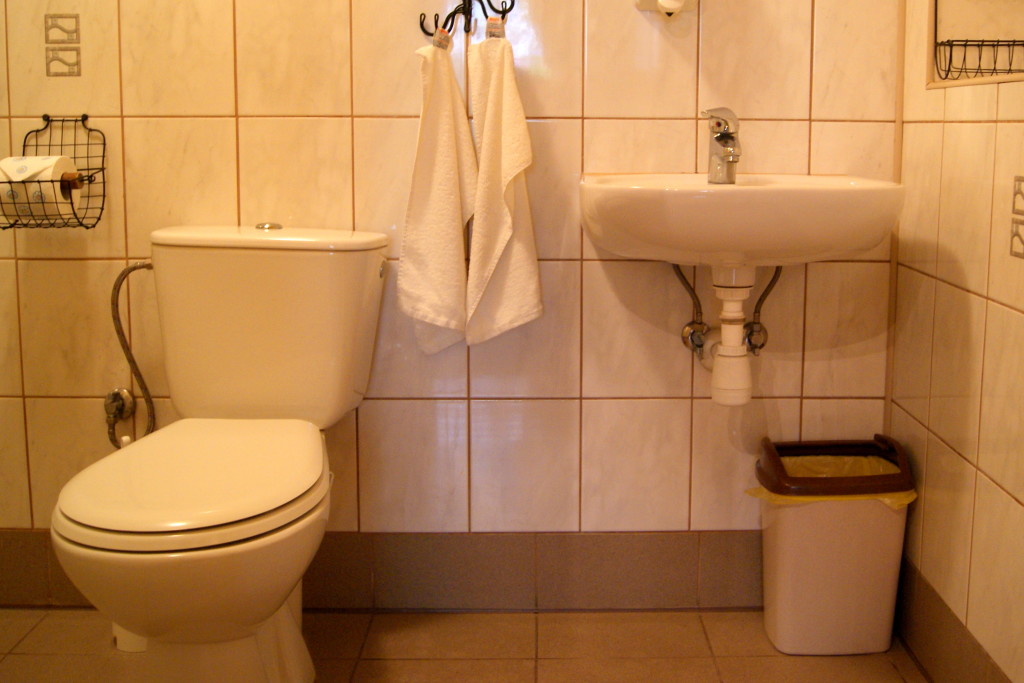 The decor in the rooms is in a traditional style, and if you're in the older wing of the hotel, your room will be topped off with wooden beams on the ceilings, which added a rustic touch. If you're into hotels with more of a modern, design feel, Globtroter might not be your thing, but those happy with a fairly basic, traditional style will be content here.
Facilities
Each room at Globtroter comes with a kettle and a stash of tea and coffee. For milk or ice, there's a communal fridge where you'll find everything you need to top off your perfect brew. One thing I also liked about Globtroter is that they've really made the effort to think about communal space. On their first floor you'll find a room with a small library of books, dozens of leaflets with information on the city, and a computer for guest use – although there is also excellent WiFi throughout the hotel.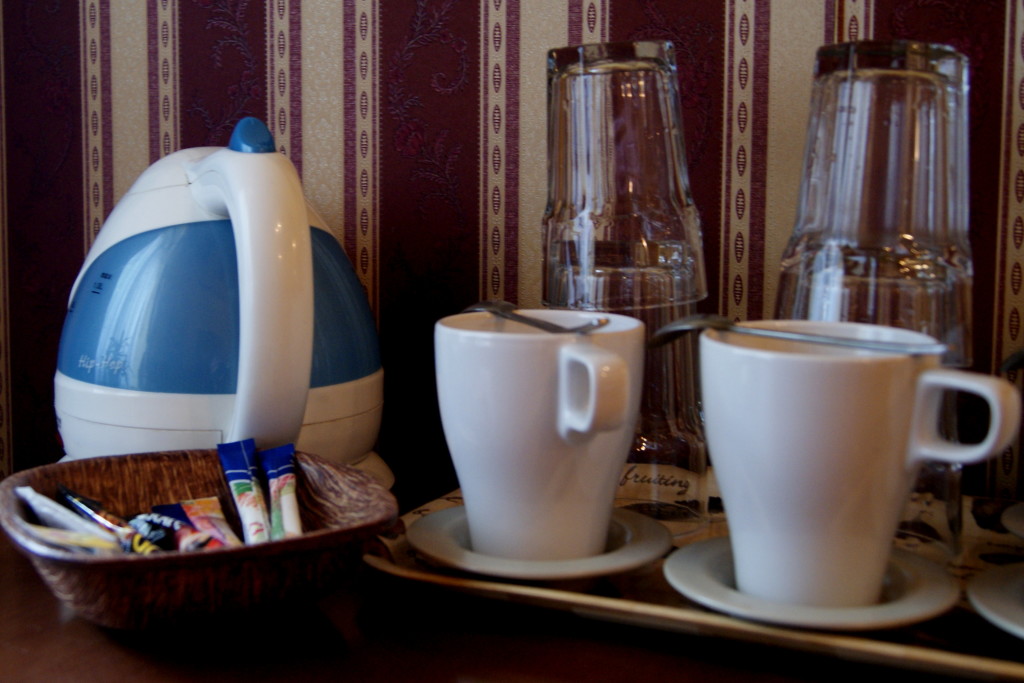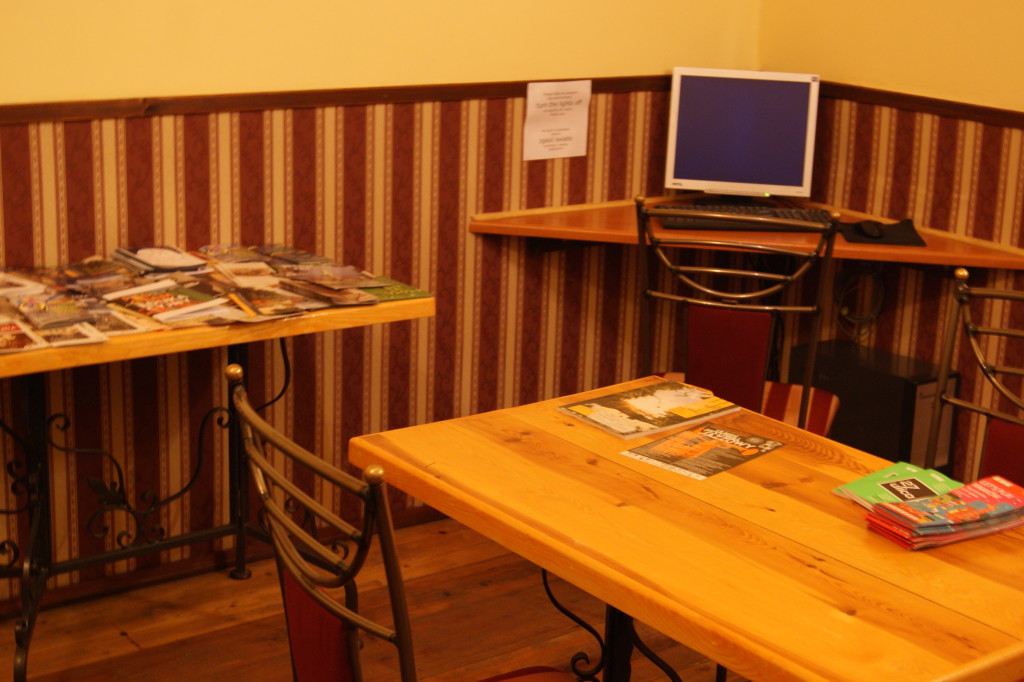 Down in the basement, you'll find two large rooms, one with a pool table and another with a ping-pong table – a convenient space in which to take a break, good for families who need to entertain their kids, and perfect when the heat, rain, or freezing cold is stopping you from exploring the city. Finally – don't forget the incredible courtyard and balconies. This is Globtroter's main selling point, being based in an inward facing courtyard that offers a tranquil respite from the city, complete with ornate wooden features and hanging plants creeping in every corner.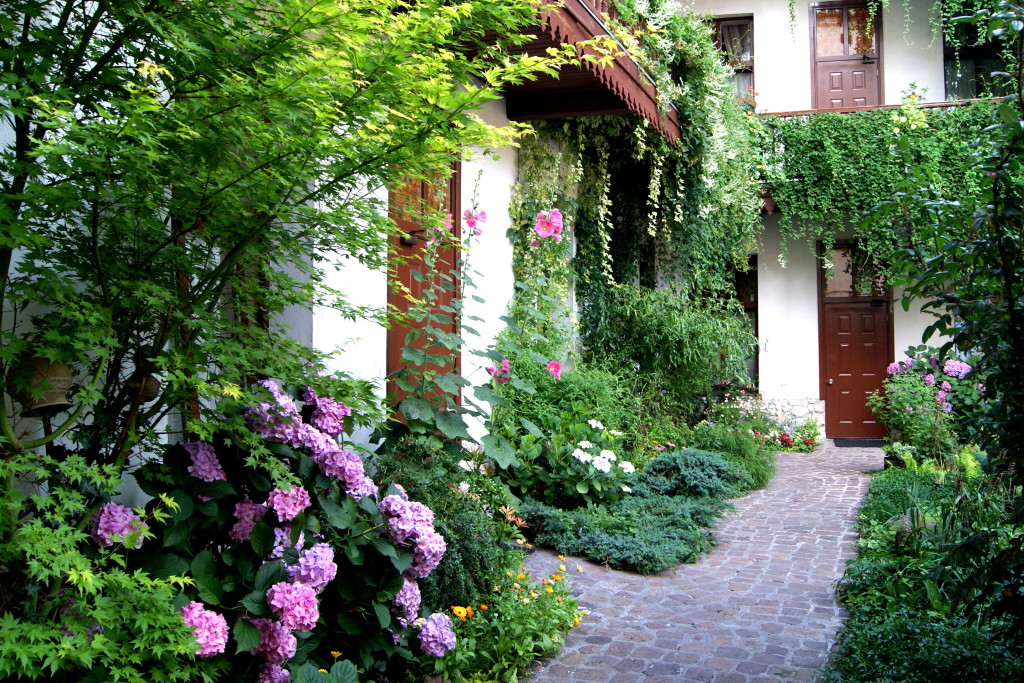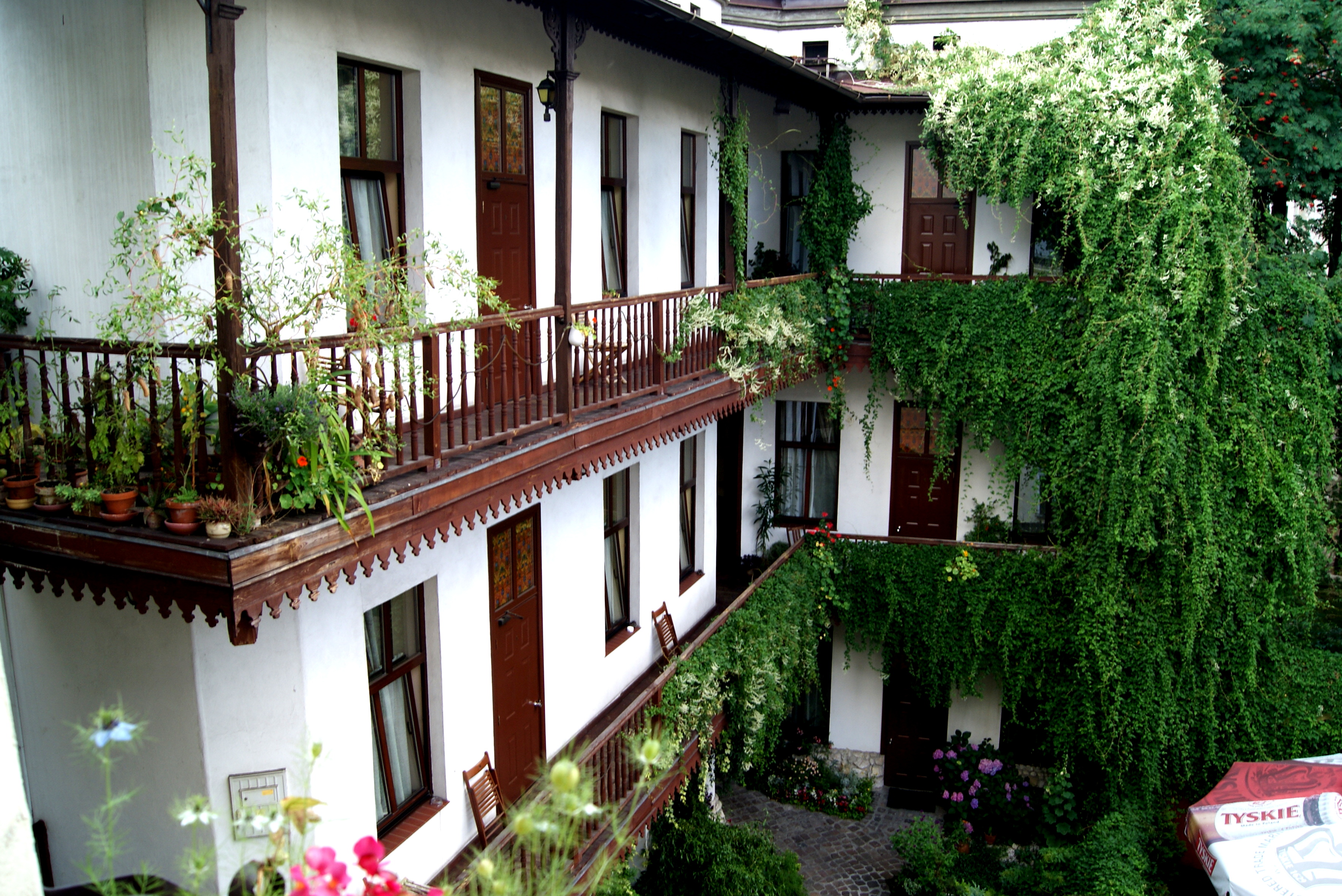 Cost
In high season, rooms will cost you anywhere between 180-500 Polish Zloty per night (around $60-165 USD), that's going from a single room up to a 5-person suite. While there are certainly cheaper options in Krakow, I felt this price was fair for the service and quality you get here at Globtroter. The standard of the hotel is reflected fairly in the price you pay, and I would happily pay a little more for the Globtroter experience.
You'll find all of Globtroter's prices on their website, and while you're there you should also take a look at the discounts section. I would highly recommend booking directly if you choose to stay at Globtroter, as you get a 10% discount and all you have to do is email or call. Discounts are also offered for returning guests, so if you're a regular in Krakow, keep Globtroter in mind.
People and Service
From the moment I arrived to the moment I left, and even for a few weeks after being in Poland via email, the staff at Globtroter were attentive and extremely helpful. I was given recommendations for dining options, advice on some more offbeat places in Krakow to explore, and when I needed simple things such as printing out my bus ticket, they were more than happy to oblige. If you have high standards in terms of customer service, they will surely be met at Globtroter.
Overall, my experience at Globtroter was positive. I think this place would be suit a slightly older age bracket and families looking for a quieter stay in Krakow. All of its features lend itself perfectly to this kind of traveller, and I have no doubt that your experience will be equally positive if these are your needs.
Have you ever stayed anywhere like this? Would you consider staying at Globtroter in Krakow?
4 responses to "Where to Stay in Krakow: Globtroter Guest House"