A Year in the UK & Ireland  //  Reader Reviews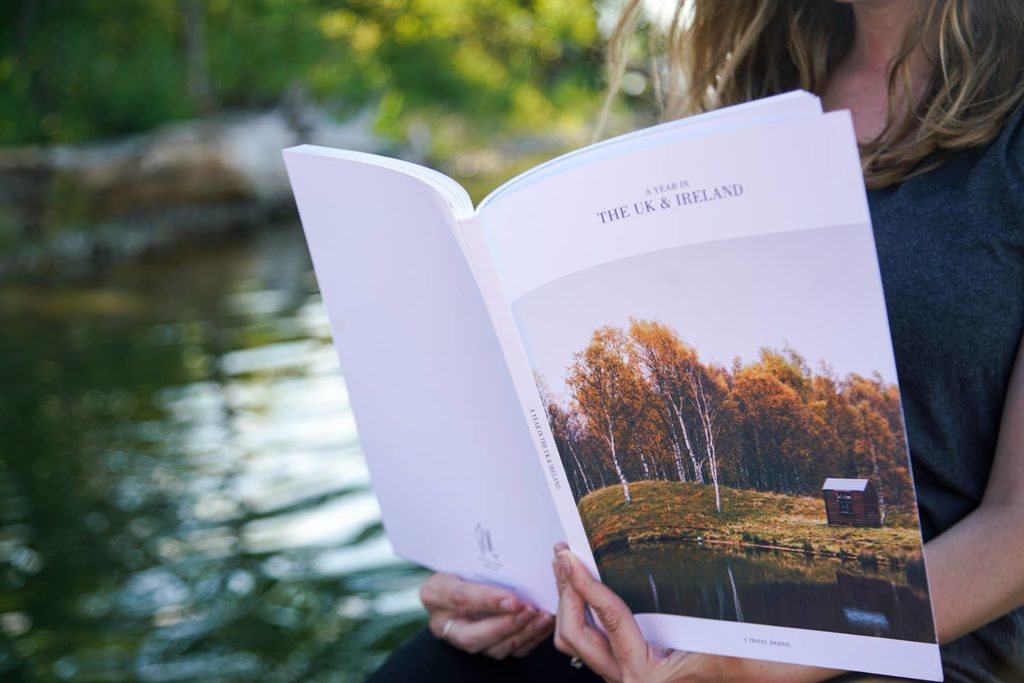 Buy your copy of A Year in the UK and Ireland

here

.
Average rating:
12 reviews
Jun 14, 2017
A stunning and captivating delve into the magic of the UK & Ireland
I love this book - it's beautifully designed, the photography is exquisite, and the stories are totally captivating. What's great too, is that it can provide an endless source of inspiration, as the stories it contains are standalone. You can pick it up and read a story here, and a story there, whenever time suits. If you love travel, but are part of the 9-5 grind right now, then simply pick this up in a lunch time and whisk yourself away to new and interesting spots!
Feb 9, 2017
A softer, calmer look at the UK
What I loved about this book is that, while bringing me so many stories of adventure, it presented a softer, calmer look at the UK. So many UK travel stories seem to focus around the wonderful chaos of London - the Changing of the Guard, visiting Big Ben - but that is such a tiny slice of true British life. It was so refreshing to be transported to all corners of the country, to meet the people and see field and parks and homes. It really makes the smallest village have all the appeal of a bigger city and makes me look at traveling to the UK in an entirely new way.
Jan 26, 2017
Fascinating travel trove
We keep a copy of Emma's book on our Reception desk at Top of the Rock. People love to browse it. It's written with real charm and verve, beautifully illustrated with Emma's own pictures and conveys a real sense of the hidden British Isles which she set out to explore in her marathon two year oddessey. A real gem of a book!
Oct 3, 2016
This really is a fantastic book - beautiful photography and extremely well written. The perfect coffee table book! Highly recommended
Sep 28, 2016
Beautifully Photographed, Designed & Written
Having just returned from the UK, this publication was the perfect remedy for a strong bout of nostalgia. The captivating photography combined with the wonderfully-written stories and clean, minimalist design makes for a sublime travel journal. It is ideal for a long, invigorating read as well as for browsing atop a coffee table.
Aug 29, 2016
A fantastic read and beautifully designed travel journal!
A Year in the UK & Ireland is definitely a must read journal! I love following along with Emma's adventures, and this journal doesn't disappoint--it is full of entertaining stories as well as gorgeous photography. Plus, it's beautifully designed, which makes it a perfect coffee table book! After reading through all of the inspirational stories, I've found myself dreaming about returning to both the UK and Ireland for more adventures of my own!
Jul 25, 2016
A stunning book to remind us of the beauty that surrounds us
This book written by Emma Higgins, is simply a marvellous read. With words that take our imagination right to that place and pictures to confirm its beauty, I would highly recommend it to read. It is lovely to be reminded of our surroundings and how lucky we are. It is great to be fed information about how to visit certain places, what to look out for and how to find the most interesting things along the way. I have followed Emma's travelling blogs with envy and excitement, she is and will always be a very talented writer who has a brilliant way with words. A must read!
Jul 18, 2016
A minimalist magazine that lets the words and images shine!
With its beautiful photography, layout, and stories, the first print magazine of Gotta Keep Movin' is a natural extension of their website. These long form articles are nice little vignettes, providing intimate insight into the places featured around the UK & Ireland. It's a perfect coffee table book - one you'll find hard to put down until you've finished flipping from cover to cover.
Jul 18, 2016
Upon receiving my beautiful copy of "A Year in the UK & Ireland" I instantly hopped on my bike, with the book and blanket in tow, and found a grassy spot to open the pages. This is what this book will do for you - inspire you to get up and get going! Through the short tales Emma has written she teaches you how to slow down and really take in what's around you. I recommend this not only as a travel guide but as a wonderful book to pick up and take yourself away to a new destination without leaving your physical location. And for those of us who pick up books only for the pictures - you will not be disappointed and will certainly be lured into Emma's eloquent storytelling.
Jul 11, 2016
This is a wonderful book; beautifully written, incredibly informative and gives the reader a unique insight into the beauty and diversity of the UK and Ireland. The stunning photography completes the picture allowing the reader to lose themselves on a virtual tour of all the amazing places and inspires you to want to travel.