What is 'A Year in the UK & Ireland'?
Throughout 2015, GKM went on a journey across the UK and Ireland.
We kayaked in Scotland's icy seas, braved winter on clifftops in Wales, chatted to the creatives of Dublin, sailed historic ships on the Norfolk Broads, ventured to craggy islands off the coast of County Clare, discovered home-grown food in Oxford, and tested our resilience trying to complete outrageous fell challenges in the Lake District.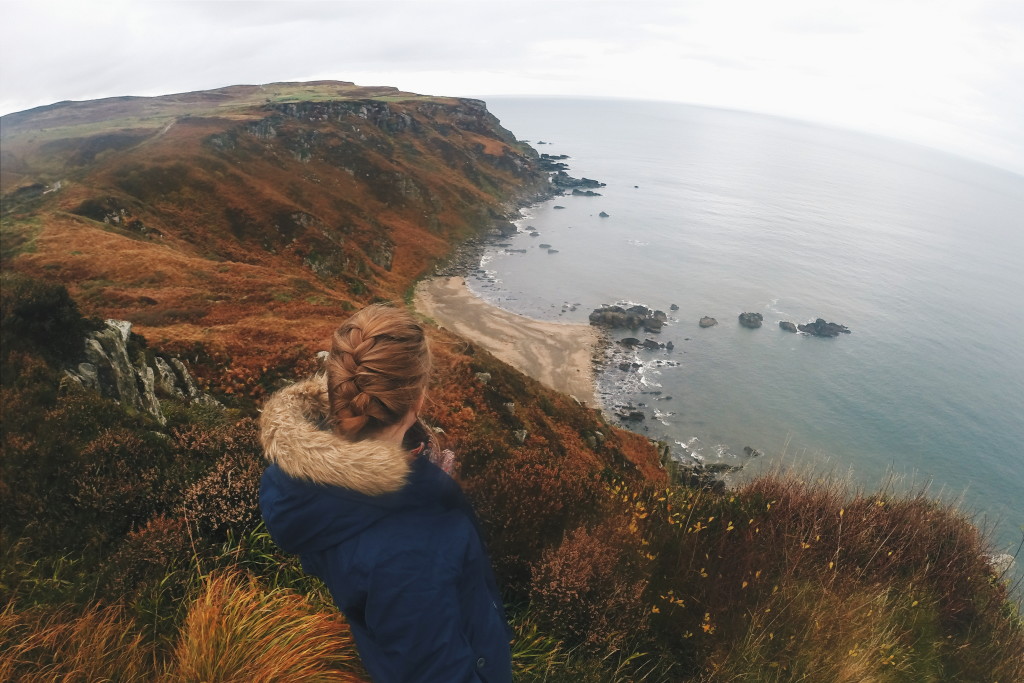 We drove 5,000 miles. We climbed mountains in 12 different national parks. We saw the sun rise above the North Sea and set over the Atlantic. We wild camped on beaches, in forests and fields.
We dedicated 365 days to exploring the British Isles slowly, and with intention.
A Year in the UK & Ireland is the story of our journey.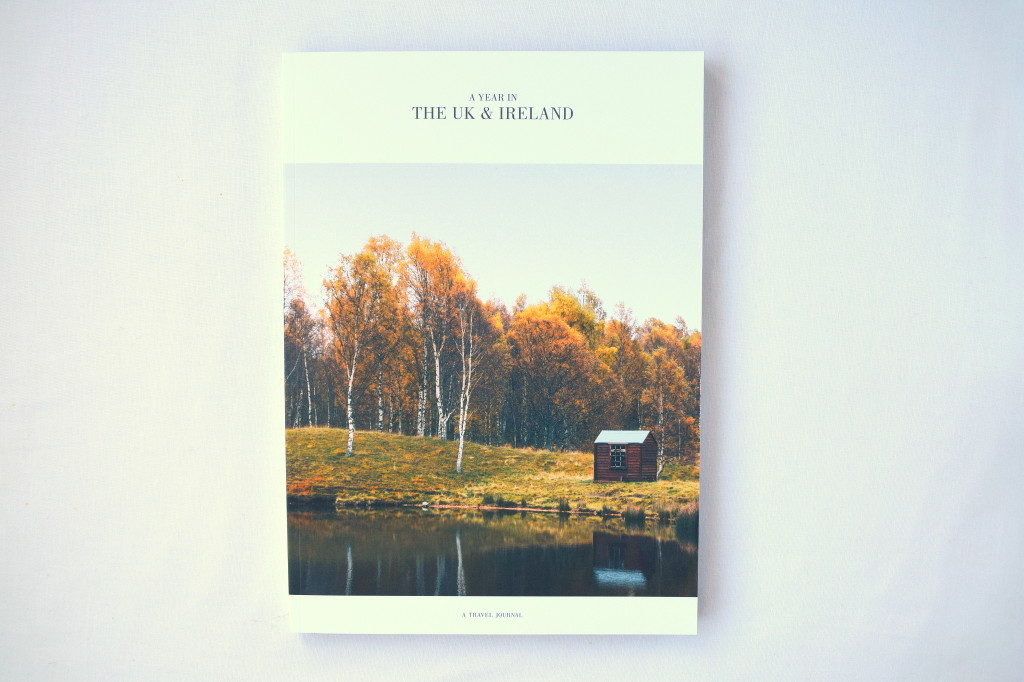 A Year in the UK & Ireland is a high-end travel journal, filled with twenty long-form features about our experiences in these two countries. No top ten lists, no how-to guides, no adverts – the journal is solely focused on providing the reader with immersive, inspirational travel stories.
The publication was born from a love of print and frustration with travel magazines filling pages with quick-fix pieces. We found ourselves buying these mainstream mags just for the two or three features and skimming over the rest. A Year in the UK & Ireland is a remedy to that experience, and for anyone who's ever done the same.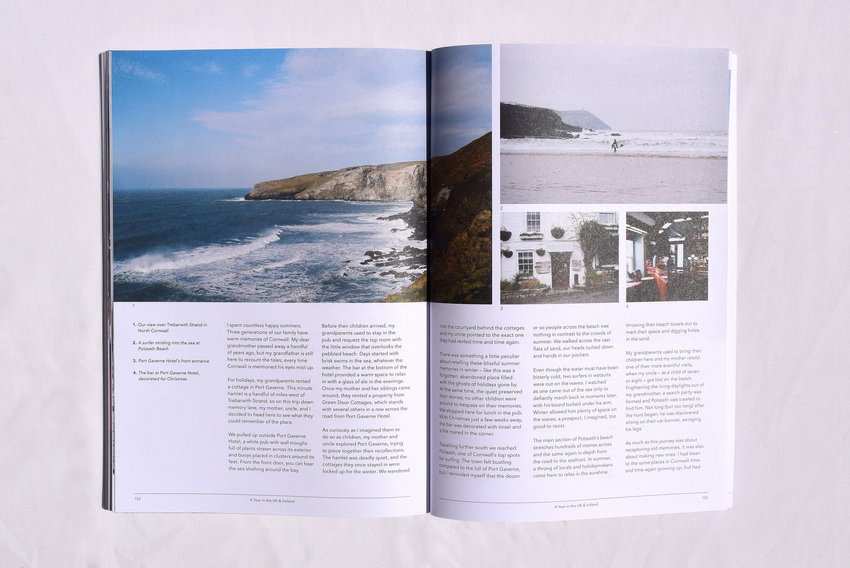 We went into 2015 without a plan. The idea was to talk to friends, locals, and anyone willing to offer an opinion about their favourite places in the UK and Ireland. We wanted to be steered by the people we met along the way instead of by a guidebook.
The twenty destinations we've chosen for the journal don't claim to represent the twenty very best things to do in the UK and Ireland – instead they are snapshots of life across the British Isles. Spotlights on specific landscapes presented one at a time. Teasers to show readers just how much there is to be explored. We could do it all over again (one day, we might) and present twenty completely different stories in an entirely new journal.
A Year in the UK & Ireland is simply created to reveal all the possibilities. A taste of all the things that await you here.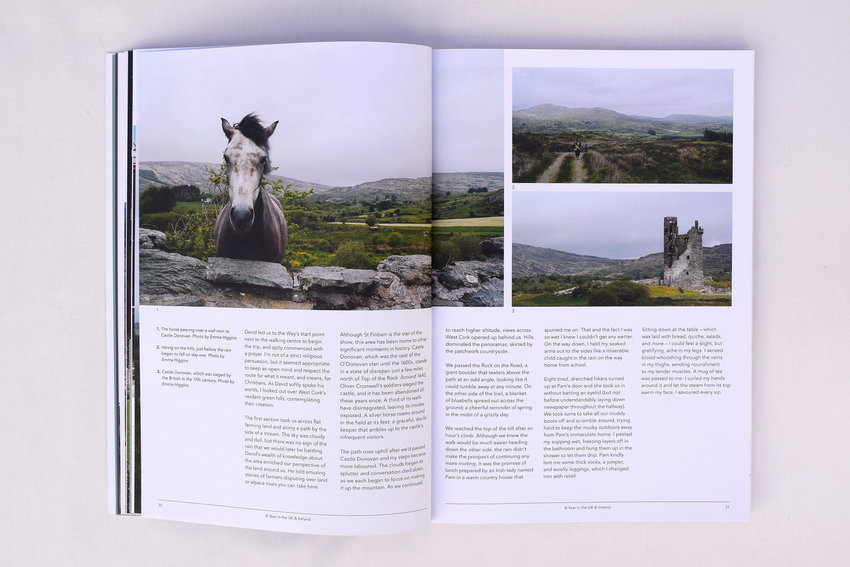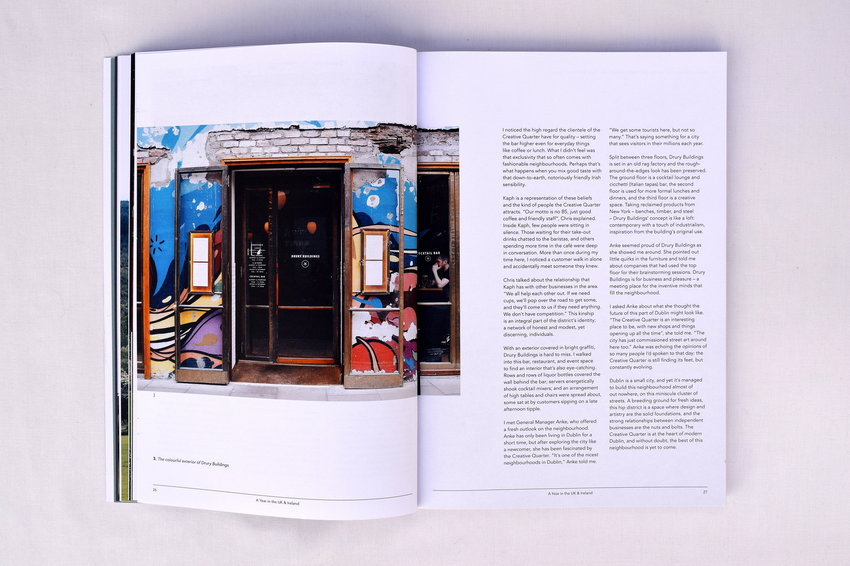 A Year in the UK & Ireland is out now.
Hit the yellow button below to order your copy.

For press enquiries, please contact emma[@]gottakeepmovin[.]com
7 responses to "What is 'A Year in the UK & Ireland'?"