Visiting Dartmoor: The People's National Park
Wind whipped strands of hair around my face as I stood high up on Pew Tor, a hill in Dartmoor National Park. I was between two towering cairns: rocks piled on top of each other, believed to have been placed centuries ago all over the park as boundary markers or for navigation. Now that modern GPS technology has taken over, these cairns stand today solely as a reminder of the hundreds of years humans have been roaming through Dartmoor.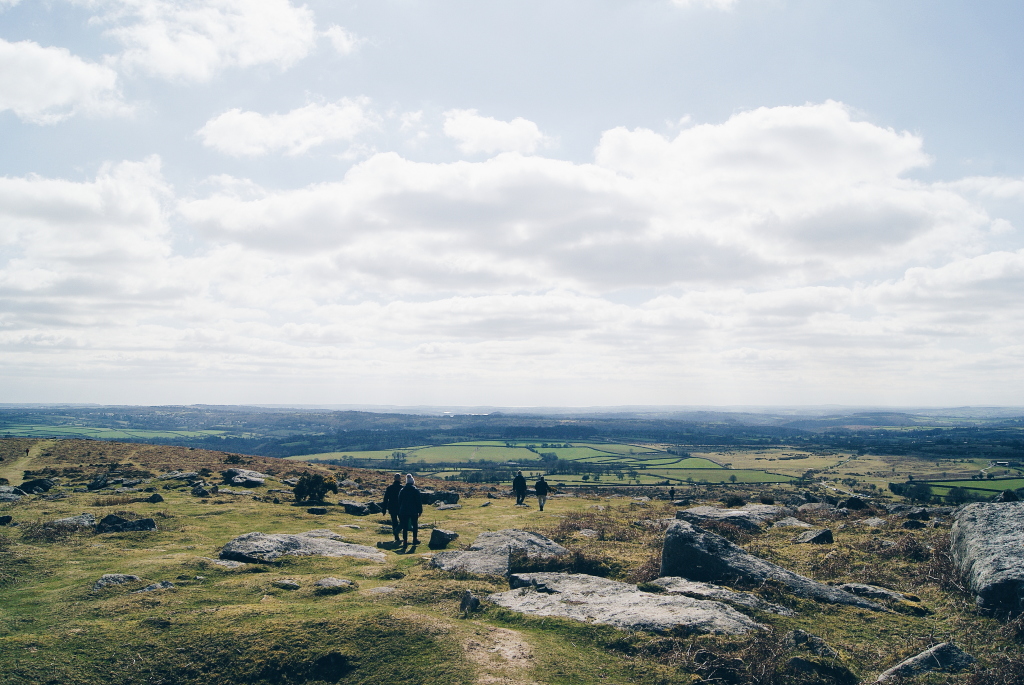 Looking out over the hills, I watched as dozens of tiny dots moved across the landscape: keen hikers striding up mountains; parents with babies on their backs; young couples led by bounding dogs. I heard the quiet hum of conversation from a group a few metres away, but not word-for-word; the details were carried away by the wind, a gentle reminder that I was not alone but also had ample space to myself.
A middle-aged man walked up the hill towards me, and said "Aren't we lucky with the weather?"
"Yes, it's glorious!" I replied, tilting my face upwards to take in more of the sunshine. Reports had predicted rain all weekend, but Dartmoor stayed dry for the duration. There's nothing like unexpected good weather to bring the British out to play.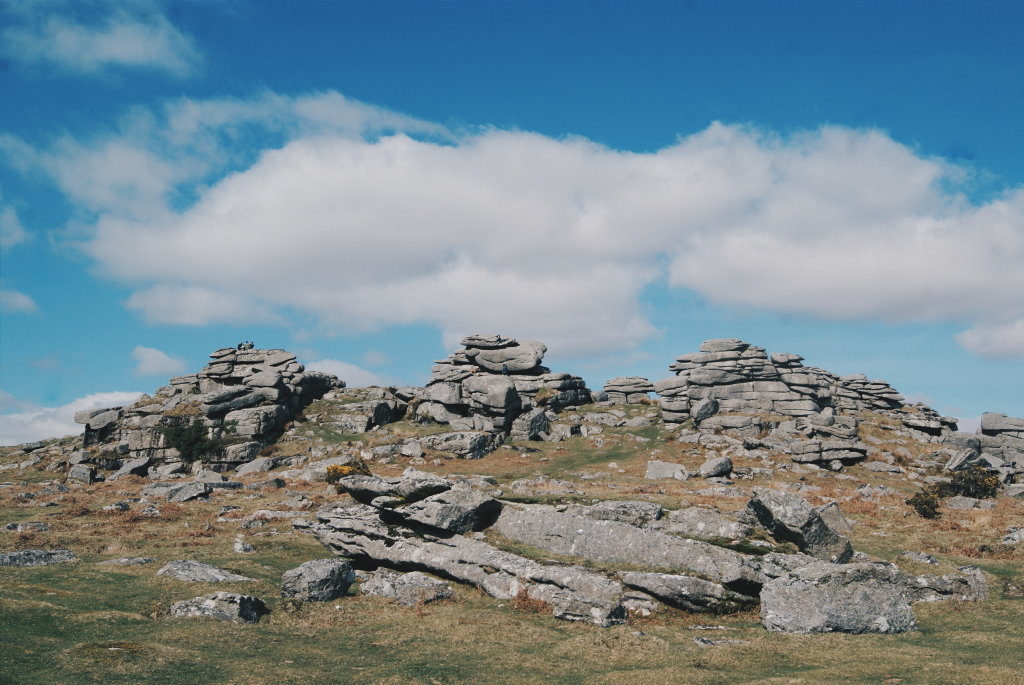 Historically, Dartmoor National Park has been described as wild and untamed, and its home county of Devon in southern England has been an inspiration for many writers over the centuries. Arthur Conan Doyle set his Sherlock Holmes novel The Hound of the Baskervilles in Dartmoor, casting a grim and mysterious shadow over the park. Agatha Christie, Devon-born herself, set The Sittaford Mystery here. Large areas of the park are open moorland, which under the wrong conditions can be dangerous to venture across – the perfect setting for a sinister tale.
This was my first time visiting Dartmoor, but it didn't take me long to realise why many creatives have used the park as their muse. There's something about the vast, commanding landscape that ignites a sense of awe and something greater than yourself.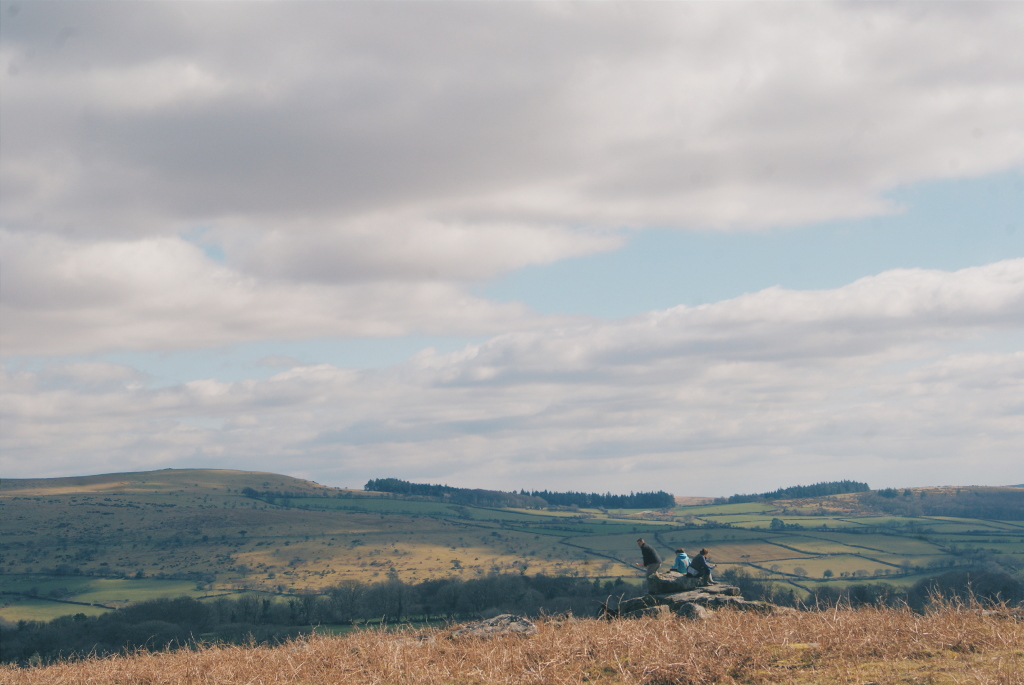 I was camping in Dartmoor over a long weekend, and while I anticipated dominating natural scenery, I didn't expect all the people. Dartmoor spreads out over an area of 954 km², but even just in my line of sight from Pew Tor I could see groups and families here, there, and everywhere; not so many that it felt crowded and spoilt, but enough to strike up a feeling of community.
In warmer months people are out visiting Dartmoor in force, exchanging cheerful greetings each time they pass a stranger. Although I wasn't wild camping this particular weekend, parts of Dartmoor are the only places in England where it is legal to do so – a law that speaks volumes, echoing this welcoming spirit. Go ahead and pitch up a tent, Dartmoor doesn't mind.
I carried on hiking, making my way down Pew Tor and across surrounding fields. A woman jogged by me at an energetic pace, leaping over uneven ground and following the makeshift path trodden in by years of walkers and hikers that came before her. It was around lunch time, so clusters of people were sat on the grass unwrapping their pre-made sandwiches and opening up box after box of treats for refuelling.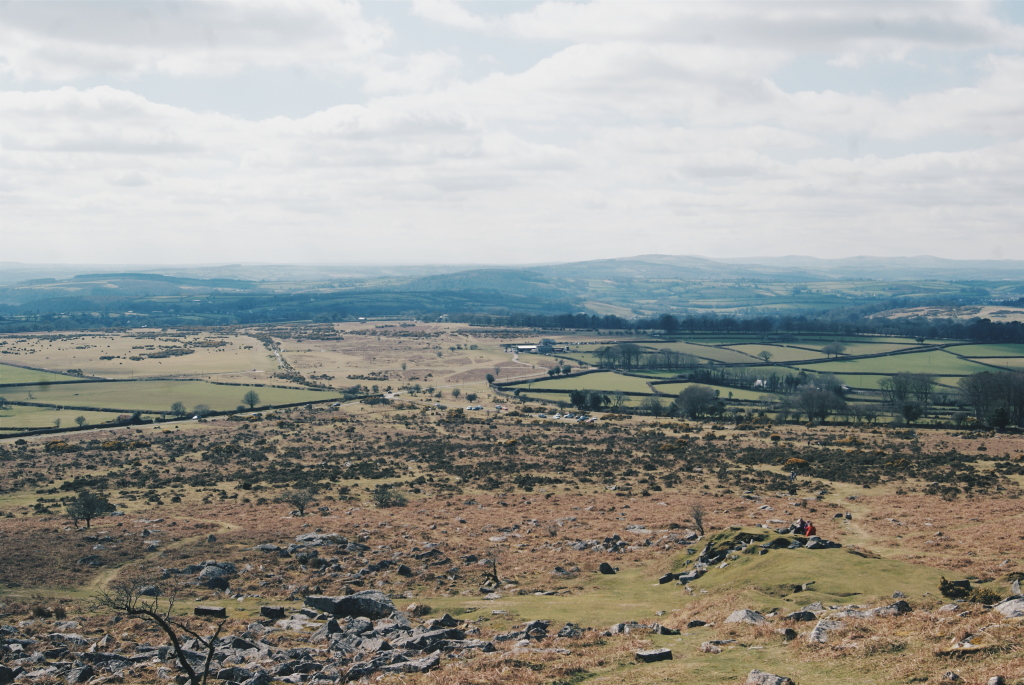 After my hike, I took a drive across the hills. Pew Tor was a particularly popular lookout point, but as I covered more ground I realised that this was the case for so many different parts of the park. Every few minutes I had to slow down to drive around a cyclist, and I could always spot a trekker or two crossing the hills, nearby or in the distance.
I felt like I was part of a shared joy for the outdoors, surrounded by a network of people taking every moment they could to breathe the park in. Dartmoor's landscape might often be referred to as imposing and mighty, but the people you'll meet as you explore it will be far from the scenery's unyielding character.
In Dartmoor, you're in good company.
Have you ever visited Dartmoor National Park?
What's your favourite national park near you?
Want to receive updates about upcoming incredible travel tales, and more? Hit the blue button below to sign up for my once-a-month (and only once-a-month!) newsletter
One response to "Visiting Dartmoor: The People's National Park"