Travel Guide to Ria Formosa Natural Park, Portugal
Author: Emma Higgins  //  July 4th 2016
I begin to wander from the port down to the beach on the other side of the island. There are only a few dozen people on the boat with me, and as we disembark we each disperse in different directions – off to find our own patch of deserted shores. Fortunately, that's no hard task on Armona, one of five islands that make up Portugal's Ria Formosa Natural Park.
A far cry from the tourist-traipsed beaches further west in Portugal, it's easy to feel like you've found a true escape in Ria Formosa. The coast along this protected land on the fringes of the Algarve stretches over 30 miles, and much of that is made up of sandy beaches that are largely empty even at peak times of year. The rest of the park is a blend of scrub and grass, wildlife, wetlands, and humble, white-washed houses clustered together in a handful of villages.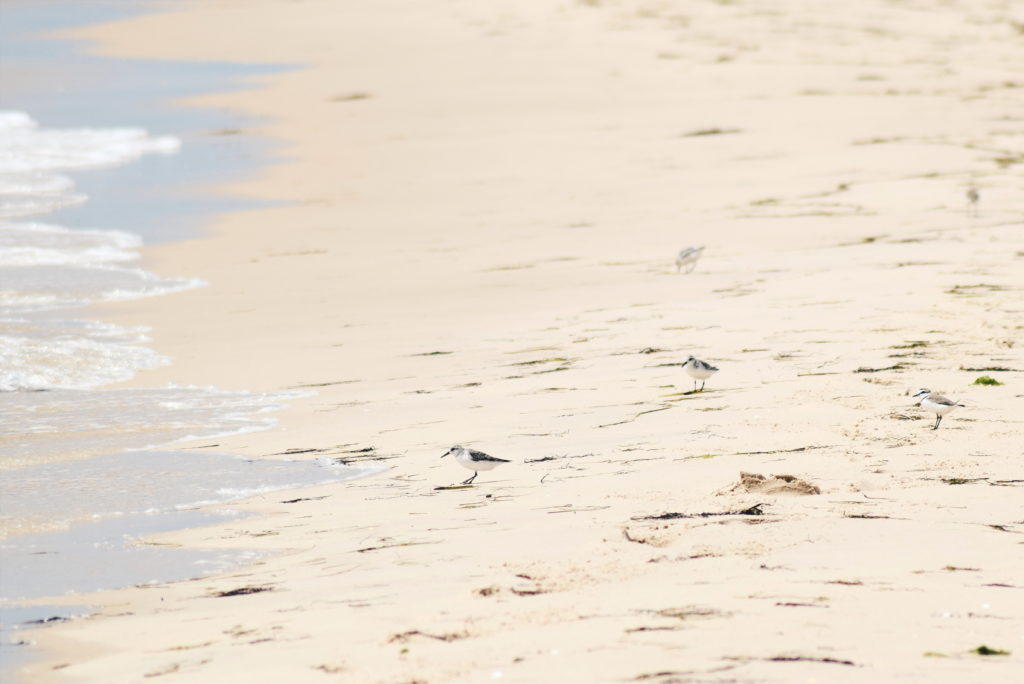 Kentish plover, a local bird species, hot-footing across the pristine sands in Ria Formosa
I walk along a dusty street as I make my way to the beach on Armona. I pass front gardens filled with sand and giant agave plants with their limbs lazily flopped over. A children's playground horse made of wood and perched on a giant spring sits in the middle of a deserted patch of land, alone and unused. I pass one man, an older gent with his hands in his jacket pockets, ambling along the road in no particular rush.
I reach the outskirts of the village and start to stroll along the boardwalk that connect the houses to the shore. Patches of shrubbery dot the landscape before finally opened up to the beach. The wind is strong but the April sun beats down. I look to my right and see no one. I look to my left and all I can spot is one knee propped up, sticking out of the foliage that springs up through the sand just back from the ocean.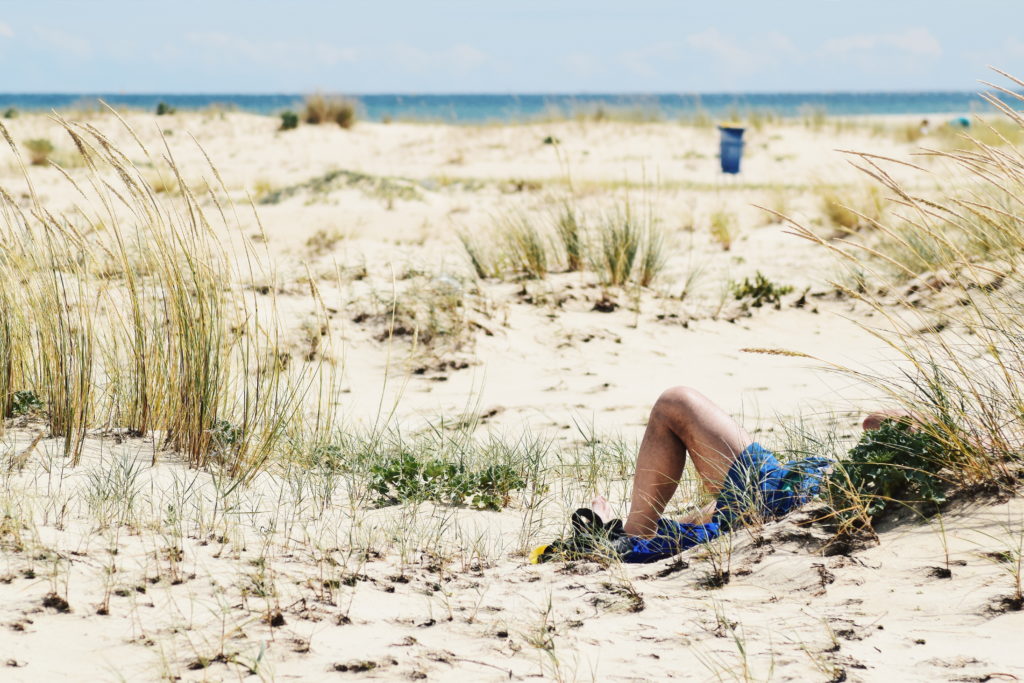 This guide to Ria Formosa Natural Park takes you through the area's main highlights, including how to reach the islands, what not to miss, plus where to eat and drink.
Ilha de Armona
With over five miles of beach, Armona is one of the most popular destinations in Ria Formosa. The main draw here is of course the sand and sleepy way of life, a pace that has been impressively well-preserved. A day on Armona is typically spent ambling around the island's little streets – which are mostly lined with shuttered holiday homes – and strolling barefoot along boardwalks to reach the beach on the Atlantic side of the island.
Hop on a tour with King Chameleon to be taken around the island by boat and shown the vast array of wildlife here. Run by biologists and keen nature lovers, these tours connect you with sightings of Ria Formosa's chameleons, dolphins, birdlife, and more. They also run a tour with trained Portuguese Water Dogs, which have been used here for many years as fishing aids.
There are a smattering of restaurants on Armona: some close to the ferry terminal, others on the other side of the island next to the beaches. After a day sunning yourself, stop by Restaurante Santo Antonio for fresh fish dishes, a glass of wine, and a relaxed atmosphere. If you can't drag yourself away from the shores, there's also Camaleão Beach Bar, from which you can grab a cocktail while your toes are in the sand. These places on the south side of the island tend to be quieter than those next to the port.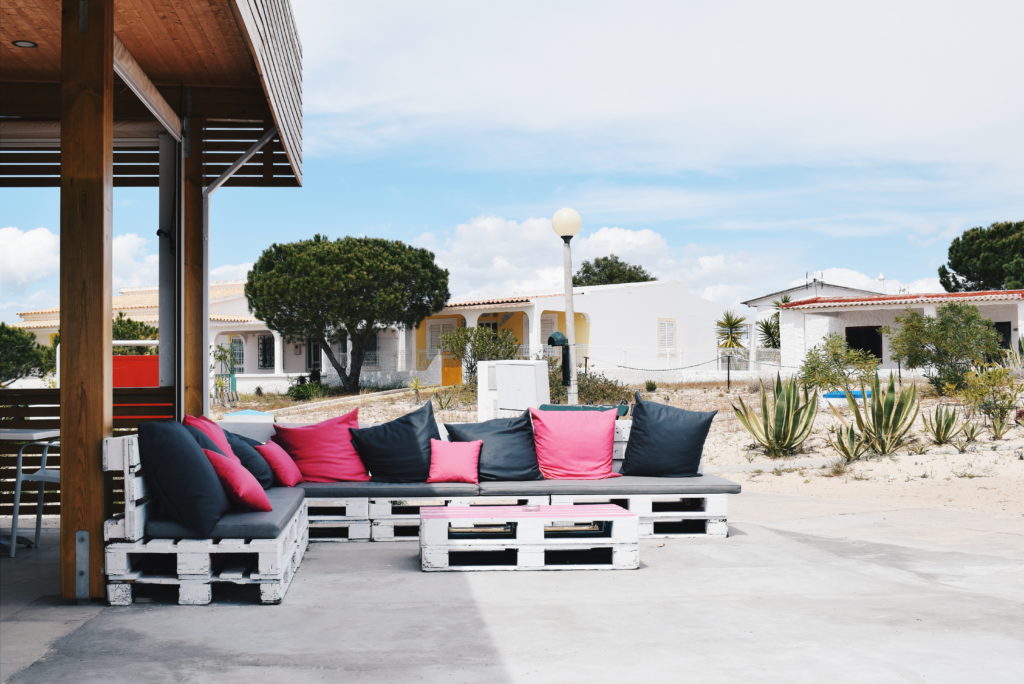 Restaurante Santo Antonio, Armona
Ilha da Culatra
Culatra is the island you want to visit in Ria Formosa if you're looking for witness this area's traditional way of life. There are permanent residents living on this island, and throughout the year you can watch fishermen in their boats circling the shores, and unpicking catch from their nets in the harbour. Get lost down the little streets in Culatra's two villages and peek into the front yards of the rickety (but charming) houses.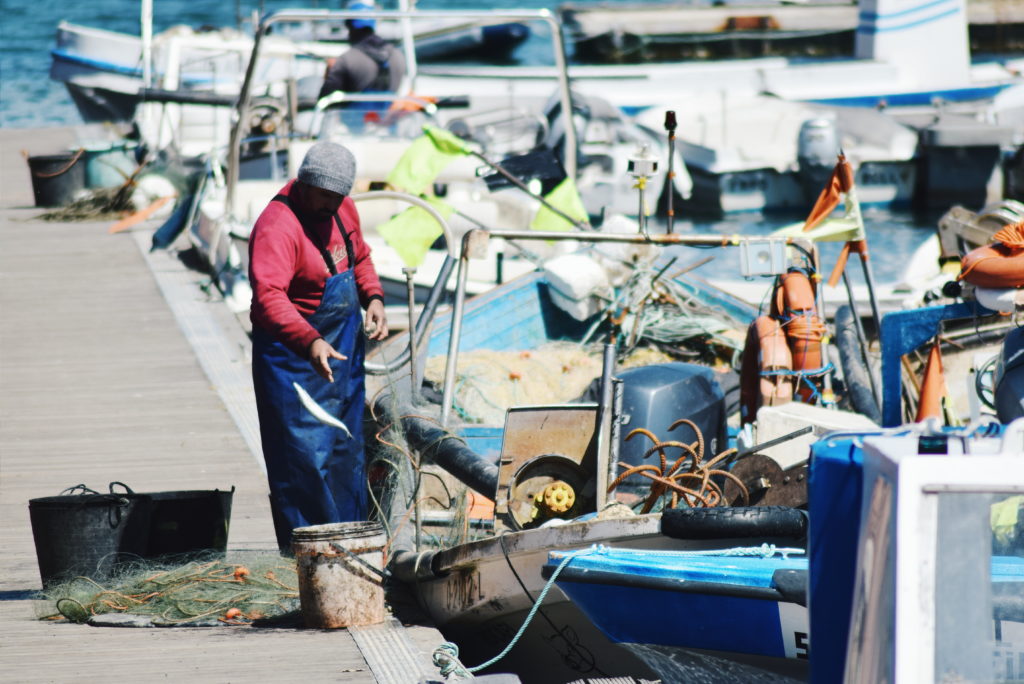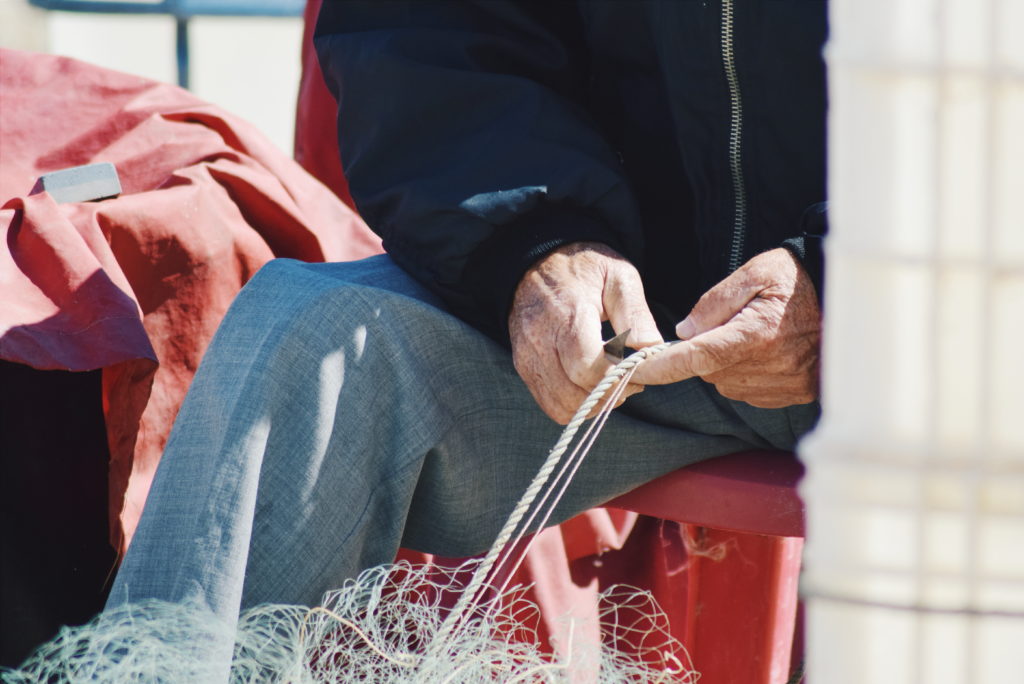 Fishermen tending to their nets and catch at the harbour on Culatra
There are two ferry stops on Culatra: one simply referred to Culatra, the other connecting to Farol, a village on the far western tip of the island. You can reach beaches from either port (they're closer to the docks in Farol) and both villages have restaurants to grab a bite in. Visit both in one day or take it easy and spend an entire day on each.
When visiting Culatra, don't overlook the grassy areas just inland from the beach. Although these may seem desolate, it's worth picking your way through here and keeping your eyes peeled. Swallowtail butterflies are frequently found flitting around here, and Kentish plovers, a small bird species, skim their way across the sand flats.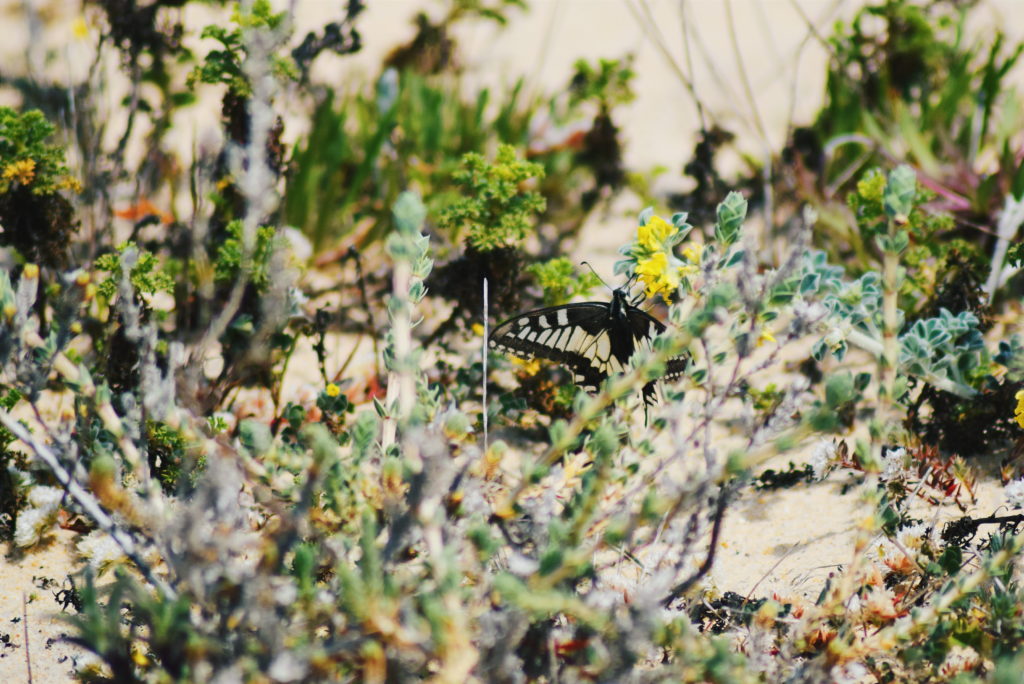 Spot the Swallowtail butterfly among Culatra's scrub
Ilha da Barreta
Otherwise referred to as 'Ilha Deserta', or Deserted Island, Barreta is one of the least developed islands you can reach in Ria Formosa Natural Park. The paradise beaches on Barreta stretch for just under seven miles, and even in peak season you'll be able to find a secluded spot away from anyone else.
There is only one restaurant on Barreta, Restaurante Estaminé, which serves traditional Portuguese food and is a hit with visitors. If possible, book ahead on busy days so you don't get left stranded with a rumbling stomach and nothing to eat for lunch. As Barreta is further west, it's reached from the city of Faro – catch a ferry from Porta Nova pier.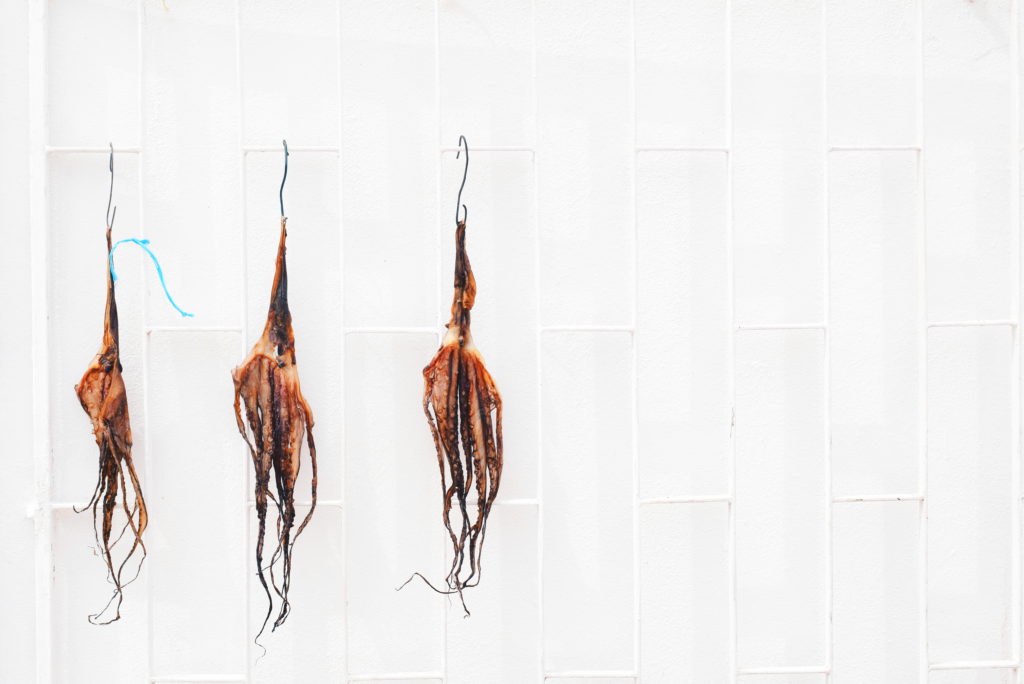 Octopus hanging up in Culatra village
Ilha de Tavira
While all the other islands in Ria Formosa are reached from Faro or Olhão, Ilha de Tavira is located further up the coast, in its far eastern boundaries, and is a 10-minute boat ride from the town of the same name. The island is around seven miles long, with a few miles of even more accessible, unspoilt beaches.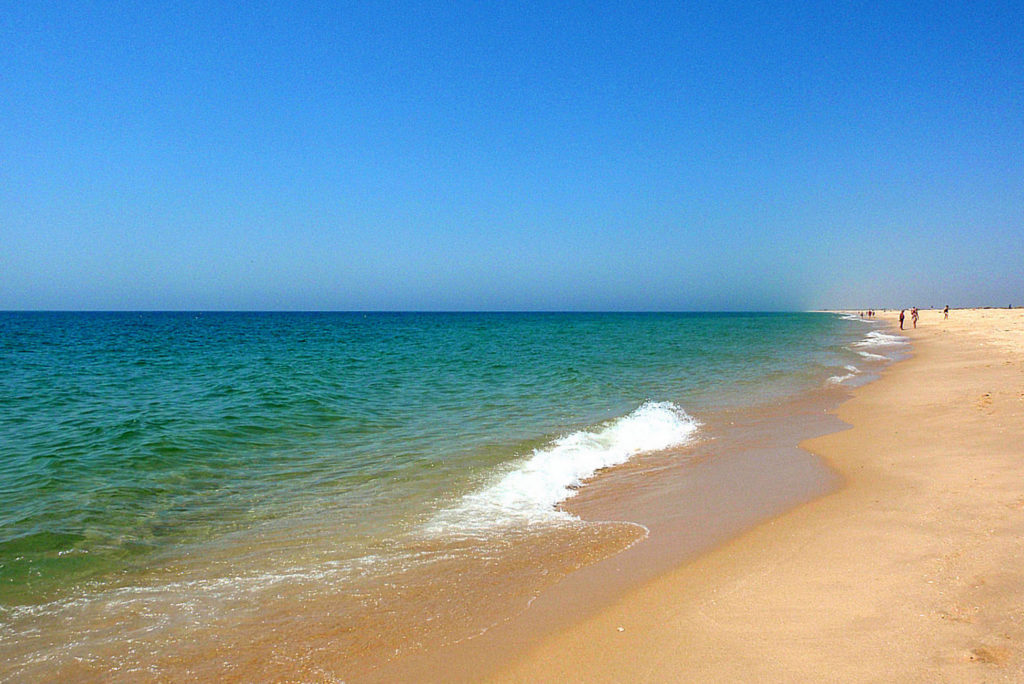 Ilha de Tavira beaches. Image source 
Cafés and restaurants are dotted around the island, and basic facilities are available on the beach. If you're into sleeping in the great outdoors, pitch up in the island's popular campsite. This offers an easy way to stay right in the heart of Ria Formosa and experience its rustic charms.
Getting to Ria Formosa Natural Park
The nearest airport to Ria Formosa Natural Park is Faro, to which a handful budget airlines fly every day. From there, you can reach the island's via ferry ports in Faro, or the towns of Olhão and Tavira, both slightly east of Faro.
Accommodation is abundant in all these places – we highly recommend Stork Hostel in Olhão (peak season dorms from €16/night, privates from €75/night), and Taah Billa Guest House in Tavira (peak season doubles from €90/night).
Ferries run very regularly in peak season, but dip in low season so always check prior to setting off. Ticket prices are inexpensive, especially from Olhão or Tavira, costing just a few euros return per person.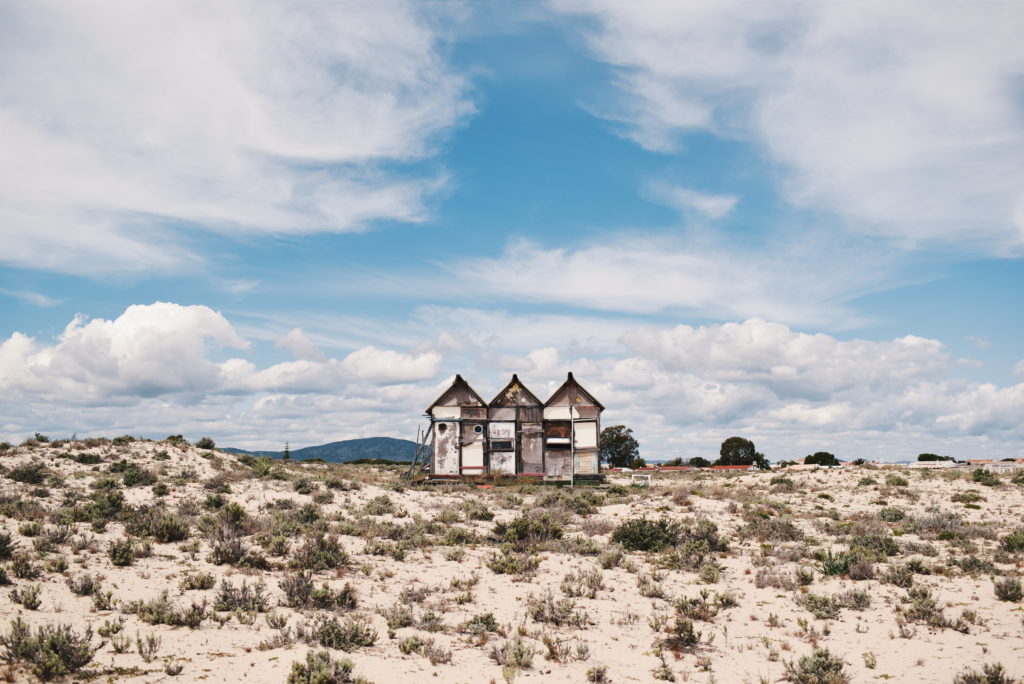 A makeshift house in Ilha de Armona
What would you most like to see from the guide to Ria Formosa?
2 responses to "Travel Guide to Ria Formosa Natural Park, Portugal"