Travel gear review: Berghaus winter jackets
Authors: Emma Higgins + Mike Gallagher  //  December 13th 2016
Every year, new waterproof jackets come out on the market promising fancy technology to help you battle the elements on your adventures. This year is no different, and we've teamed up with outdoor store Blacks to test out a couple of their Berghaus winter jackets.
We put a women's Berghaus jacket and men's Berghaus jacket through their paces to see how they dealt with rain and wind, from drizzle to deluge. Here are the results.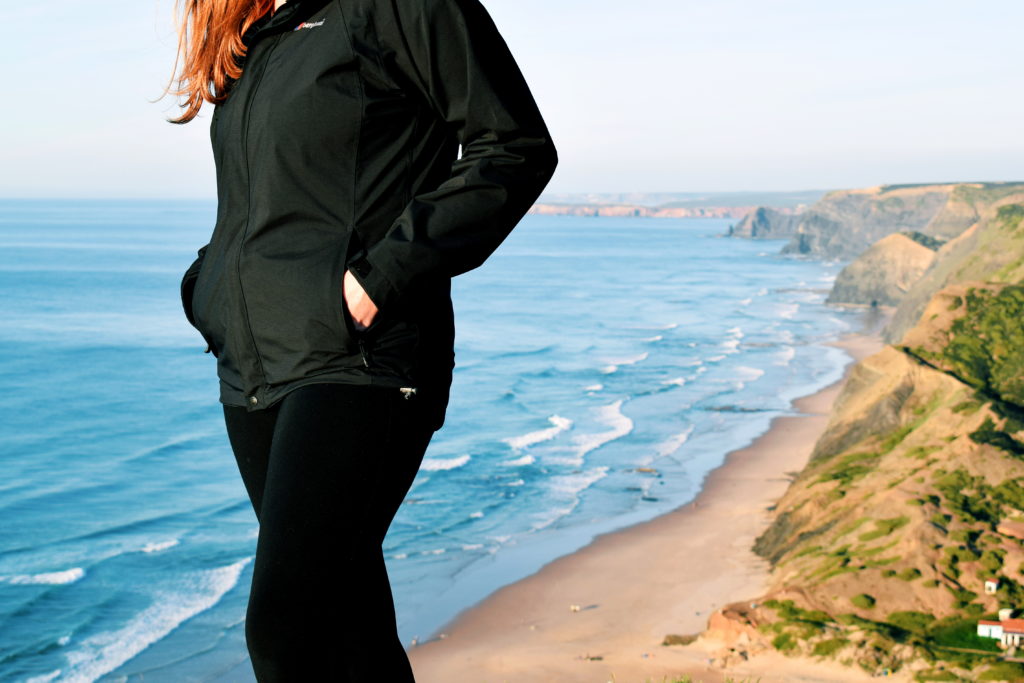 Women's Calisto Delta 3 in 1
This women's Berghaus jacket can be altered in a number of ways, which makes it versatile for different weather conditions. There's a waterproof outer jacket, and a fleece inner layer that can be zipped onto the outer to fix it in place. You have the option of wearing both at the same time, or separately, and the roll away hood adds another element of flexibility too. There are three deep zip-up pockets, two on the outside for your hands and one inside the jacket.
It's been raining a lot here in Portugal for the last few weeks, so this Berghaus jacket has come in really handy. I've used it out in the rain when dog walking and not a drop of water reached my skin, proving that the jacket is as waterproof as it says it is. I also found it effectively breathable – it's not particularly cold here during the day so sometimes when it's warm but wet coats get can a bit stuffy. This Berghaus jacket keeps me cool and dry both at the same time.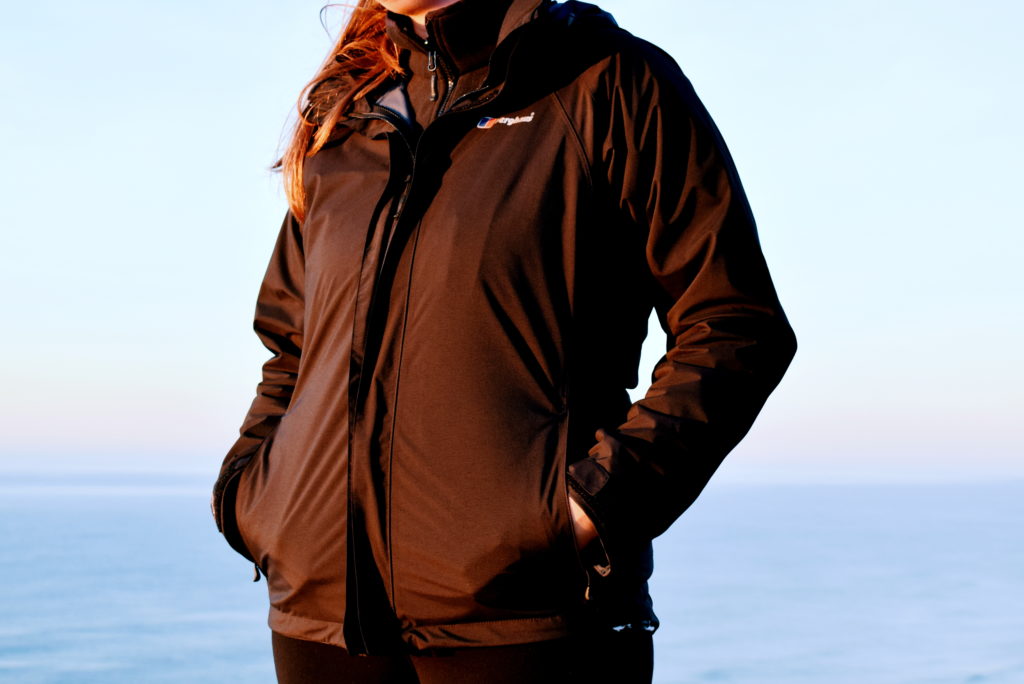 We took the jackets out for a spin on the cliffs of the Algarve's west coast, where we knew it would be windier and a little colder. I wore the fleece inner lining under the waterproof jacket and couldn't feel the wind on me at all. I've tested the fleece on it's own and found it warm enough, but the arms were a little too short in length. That's a drawback for someone who's 5ft 10 with long limbs like myself, but I wouldn't say it would necessarily be a problem for everyone. The outer later was ideal in arm length and body length, so it's only a slight problem with the fleece.
In conclusion, I think this makes a quality jacket. I can't fault the versatility – the option of single or multiple layer makes this a great piece of outdoor clothing to invest in, one that you will no doubt use year after year. I'd knock a point off for the slightly ill-fitting fleece, but give this an overall score of 9/10.
Men's Stormcloud Hydroshell
When I received the Stormcloud Hydroshell jacket I was initially impressed. It looked stylish without being too flashy, seemed lightweight enough to wear all day without feeling flimsy, and, after a bit of fettling with the adjustable waist band cuffs and hood, the fit was snug and secure with ample room to wear layers underneath should the temperature drop.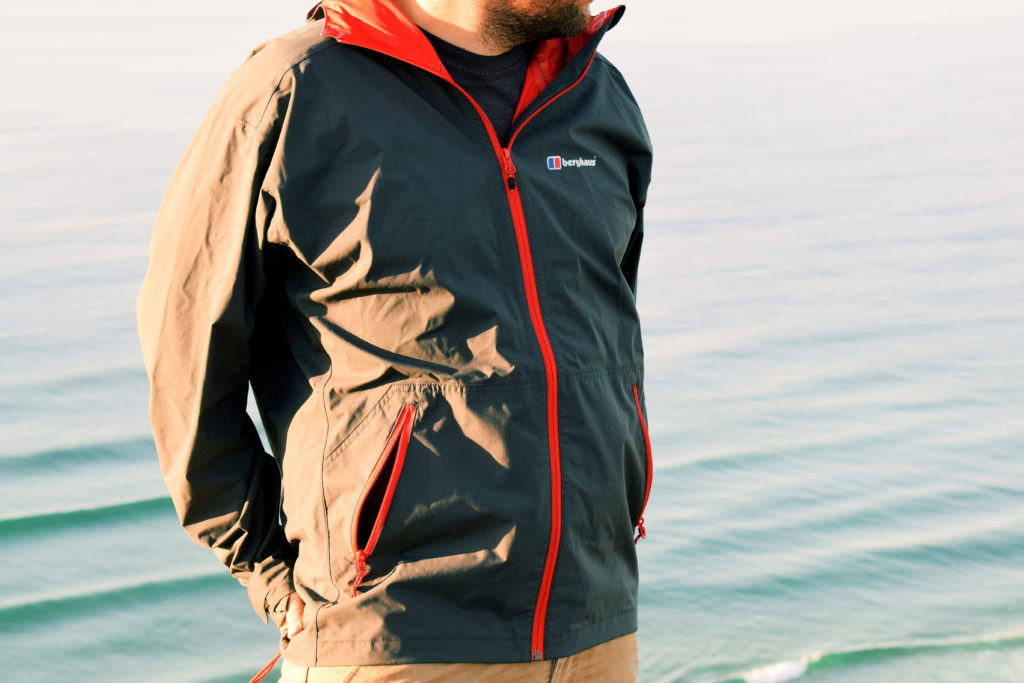 I've been caught in both light showers and downpours wearing the Stormcloud. The lighter rain was glanced off easily by the jacket, and it also coped admirably well in torrential rain, keeping me dry throughout. After rain, some jackets can make you feel like you're walking around in a sticky, humid greenhouse, but the Hydroshell lining of this jacket allowed for excellent breathability to fend off the rainforest-like microclimate.
The only niggle I have with this jacket is that the zips are not fully sealed and so over time in longer downpours there is the possibility of the jacket letting in a little water. Fortunately I did not experience this but in extreme conditions this is something to bear in mind.
To conclude, the Stormcloud Waterproof jacket endured well. It has since become both my go-to for an extra layer if just popping to the shop or an essential item for longer days out in the elements. Overall a strong 9/10.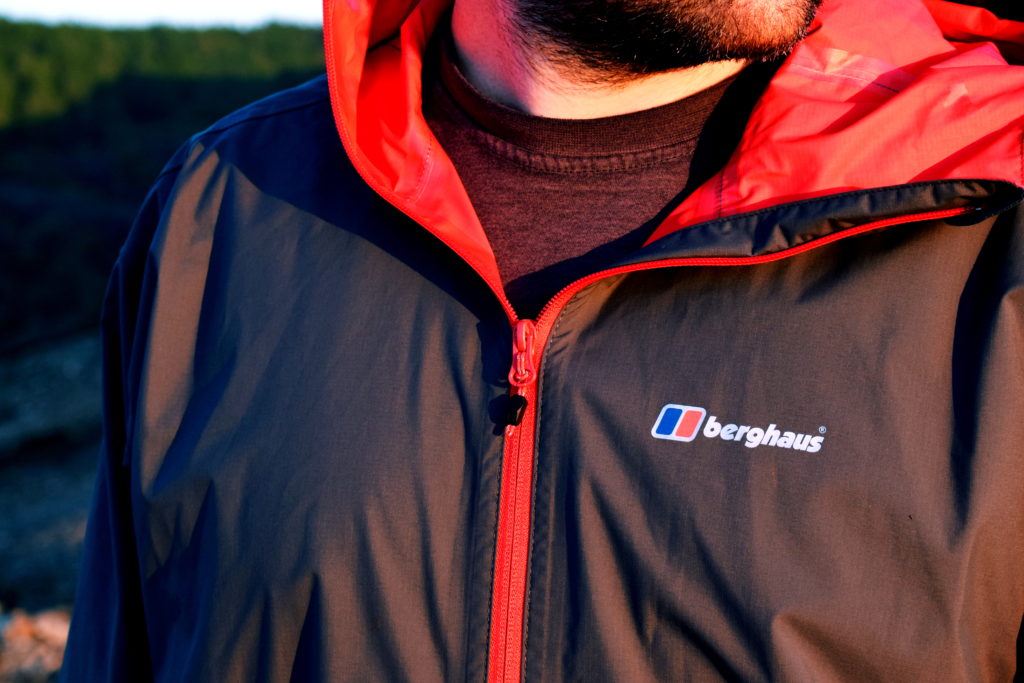 Would you buy either of these Berghaus winter jackets?
What do you look for in an outdoor coat?