Your month-by-month travel calendar: 12 tips for 365 days of adventure
January 3rd 2017
It's January and there's a whole year of exploration and discovery ahead. You've got that big trip planned, but what else? Make the most of every moment with this travel calendar that includes twelve goals – one for each month – to fill your year with incredible travel moments, at home and abroad.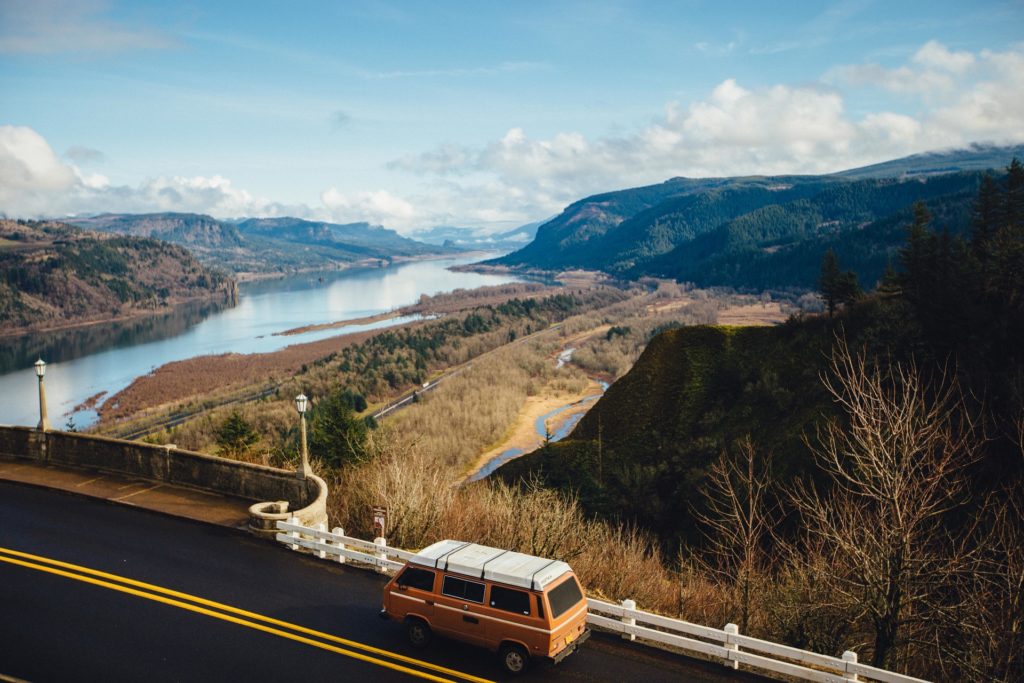 January – get outside
Goal: Wrap up warm and go out for at least one long walk per week to a place you've never been before.
It's January and you're skint. We're all skint. And maybe a little podgier after the Christmas season. So there's no better time to get outdoors and do some low-cost adventuring with your own two feet.
We know the urge to hygge and hibernate is strong, but it's essential to start your year with something energetic. Reignite your wanderlust senses and kick yourself back into gear with some long walks at the weekends, or start something new – rock climbing, running, or cycling, for example. All of these are low-cost or free for beginners, so you've no excuse to stay under a blanket at home.
// Want some UK or Ireland inspiration for the year ahead? Check out our print travel journal A Year in the UK & Ireland //
February – adventure alone
Goal: Go on a trip alone, even if it's not far from where you live.
One of the first things we think of when February is mentioned is Valentine's Day. If you're in a couple you'll most like be going away at some point with your beloved, but if you fancy turning your back on this somewhat nauseating time of year, February is a great time to go solo.
If you're hesitant of solo travel, there's no harm in going somewhere close to home. The destination doesn't matter, the point is that you're getting out there. It can just be for a weekend or perhaps you take a Friday and Monday off work for a long weekend away. This also gives you something to look forward to not long after the new year.
If you're in the UK, watch out for February half term (for most schools the second week in Feb) when rates will rocket – try to avoid these dates for a cheaper and more peaceful getaway.
// Related: 6 things they don't tell you about solo travel //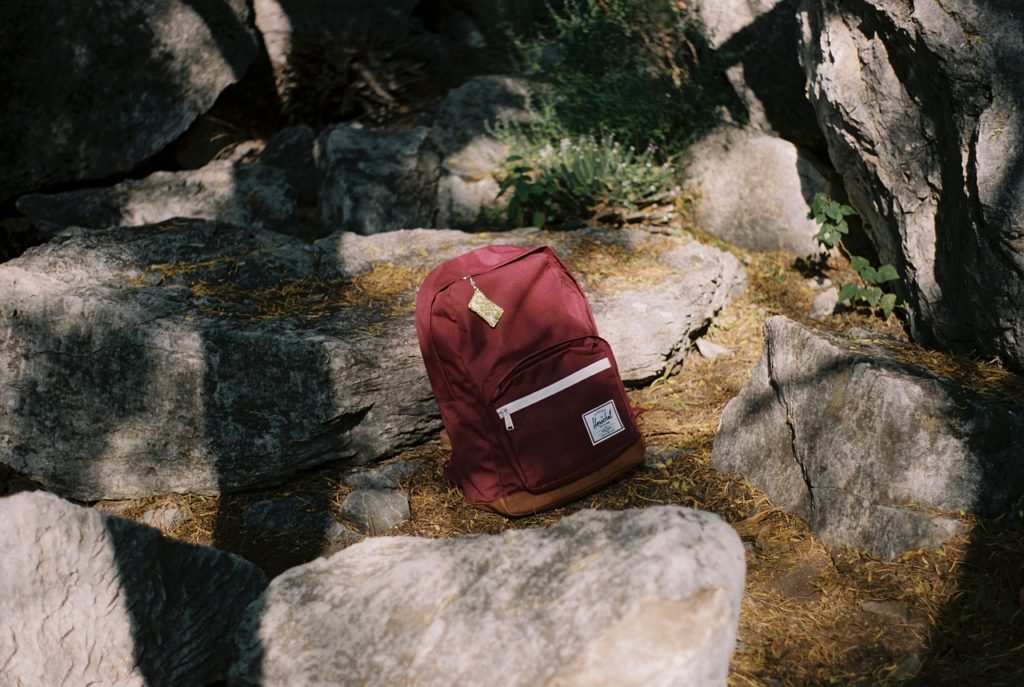 March – go glamping
Goal: Go on a weekend camping or glamping trip.
For us folks in the northern hemisphere, March sees us over the worst of the cold weather. Things start warming up a little, which means even more opportunity to get out. March is also a great time of year for travel because things tend to be a bit cheaper and accommodations are looking to fill the books using deals and offers.
Glamping is one of March's best activities as it offers cosy and often luxurious accommodation alongside the great outdoors. You can find lodges, yurts, bell tents, and pods that are open all year round, and in March the affordable rates with be plentiful. Lots of these come with log burners to keep you cosy!
April – visit a new city
Goal: Take a city break somewhere new, or rediscover a familiar city from an outsider's perspective.
If you've followed this plan to the letter so far, you've been out in the wilderness a lot in the last three months. Come April you may well long for some busy city streets and a lively atmosphere. Over the course of this month, visit a couple of cities that are new to you, preferably one you've always thought to visit but never got around to.
If you're low on money, visit your closest city with a fresh perspective. You may not have spent time in the museums here or looked at that city from a traveller's view point. Look up new things to do finally get to those museums of galleries you've always been meaning to check out.
May – be a weekend warrior
Goal: Go on a last minute weekend getaway
It's shoulder season! For us in the Europe and USA, winter is well out the way and the chaotic summer season hasn't quite arrived – there are few better times to travel. The weather is starting to look fine, and flights are still relatively cheap.
Book a couple of days off work and go somewhere for a long weekend. Hop over to a new country or visit a neighbouring state. It's best if you can do this as last minute as possible – not just for the thrill of it, but also so you can check the weather to make sure you get some sunshine.
June – go wild camping
Goal: Pitch up a tent in the middle of nowhere for a night
If you've not tried wild camping before, this is the year to do it. Used to describe pitching up outside a designated camping zone, wild camping is a retreat back to a more natural and raw means of travel. The prospect might seem daunting and you may not know where to start, but it's a must-try for any keen adventurer and an experience you won't forget.
Read our founder's tale of her first time wild camping alone for some more inspiration. Take a look at a map of your local area and see if there are any good forests of deserted sections of coast that you might be able to stay in for the night.
Do a quick Google search of wild camping in your home area (such as 'Dorset wild camping') and you're sure to find stories from other wild campers about where they found a good spot. The large majority of these people share their experiences online to help others.
July – hit the beach
Goal: Find the most beautiful beaches near home, or hop on a place to paradise
It's always a pleasure to be by the seaside. If it's summer in July where you live, get yourself to a beach near home or one you've never been to not so far away. If it's winter in July, hop on a place to the nearest paradise escape to catch some rays.
Try your hardest to find more deserted beaches near where you live. There's almost always an alternative to the busy spots anywhere in the world, it just might take a bit more work getting to – but it's worth it.
// Related post: 14 best UK beach breaks //
August – adventure at home
Goal: Get to know more of the city or country you call home
Travel in August can be a bit of a nightmare. It's peak season in most popular places, which means flights are expensive, accommodation booked out, and there are people everywhere. Take advantage of this mass exodus by staying.
This could mean spending more time in your own city, or travelling around your native country and visiting a couple of places you've not been to before. Don't get caught up in the holiday frenzy – August is the best time to be at home!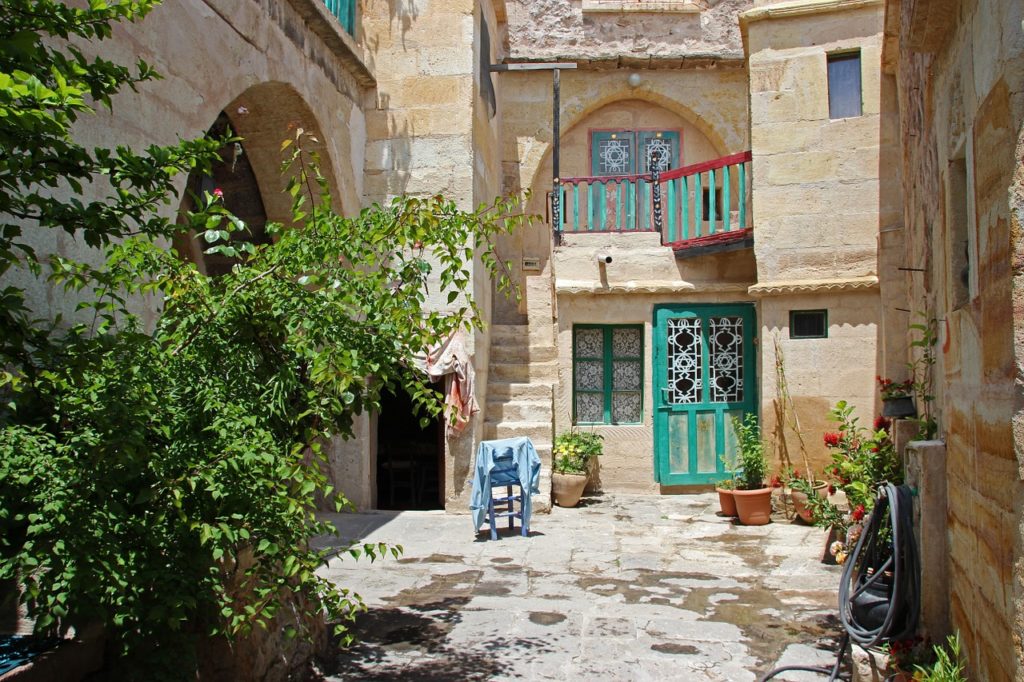 September – go on a food odyssey
Goal: Learn to cook more dishes from around the globe, and try nearby ethnic restaurants
September is a bountiful month. Lots of fruits and vegetables can be found at this time of year – an ideal opportunity to get cooking. You might also be a little strapped for cash after the ever-busy months of June, July, and August, so lay low for a while, travelling the world through your taste buds.
Look up some recipes that come from a region you're interested in visiting. Test some of these out in your own kitchen at home, and also see if there are any restaurants serving this food in your local area. This is an easy way to learn about other cultures and their eating habits without having to go very far.
October – visit national parks
Goal: Visit two national parks that are new to you
Whether it's spring or autumn where you are, October is a beautiful month where seasons change. Among the best places to witness the colours alter are national parks, vast spaces where natures is top dog and you can savour the still pleasant weather.
To make this more exciting, spend some time in national parks you've never visited before. Try and visit two over the course of the month, and if possible stay a night in a local B&B so you can get to know more of the surrounding region.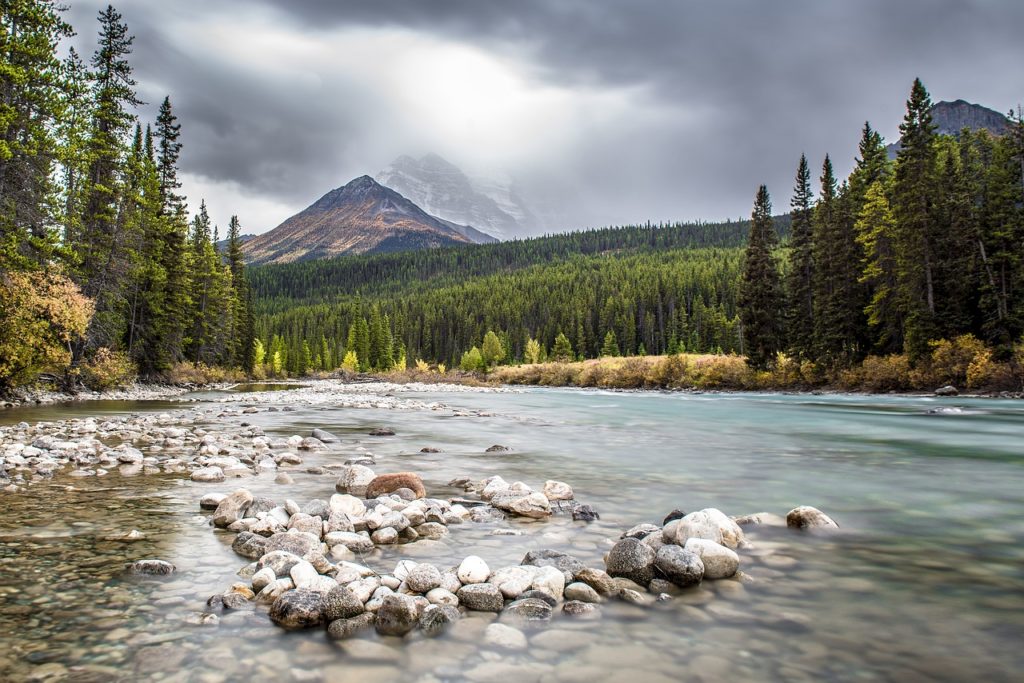 November – give back
Goal: Help one local charity for a day, or go on a trip with purpose
With Christmas looming, it's easy to forget the bigger picture and just start focusing on what the hell to get your Dad again this year. This November, consider taking some time to give back instead. It's an easy one to remember because bookending Black Friday and Cyber Monday are Thanksgiving and Giving Tuesday, two dates that will remind you what's important this month.
Do some research about local charities and organisation that carry out project near to you. Although this may not feel like a travel experience, listening to other people's stories and lending a hand are ways of discovering more about the world.
If you have the time and a little extra cash for travel expenses, volunteer abroad in November. Work exchange websites such as HelpX and Workaway offer ethical placements where you can lend a hand (even just for a week or so) and travel to somewhere new. Many of these offer free room and board so they're cost-effective too.
// Related: 5 ways to give back as you travel //
December – get festive with family
Goal: Take a trip with some of your family
December, Christmas, and the holiday season in general is a time to spend with family. Perhaps you've never been away with your family before (well, not since you were about 11, perhaps), so plan something in December that gives you the opportunity to share travel with them.
It could be a city escape with your brother or sister, or a treat for your parents to a countryside hotel. Whatever you do, it's a wonderful experience to share travel, especially if it's something you're passionate about. Make memories and send more time with the people you love.
What would you add to this travel calendar?
Which month would you most look forward to?