Where to Stay in Zakopane: Willa Marma B&B
There is something to be said about arriving at your hotel at the beginning of your vacation, and being pleased with what you see.
You're greeted by friendly, warm staff, given information about the hotel and surrounding area, then shown to your room. Holding your breath a little while stepping inside, hoping for greatness, you enter and look around you, with a huge sigh of relief. The décor is modern and charming, the bed looks inviting and is topped with dozens of unnecessary pillows, and the room is so crisp and clean it feels like no one has ever slept here before.
This is exactly how I felt when I stepped into Willa Marma in Zakopane, Poland.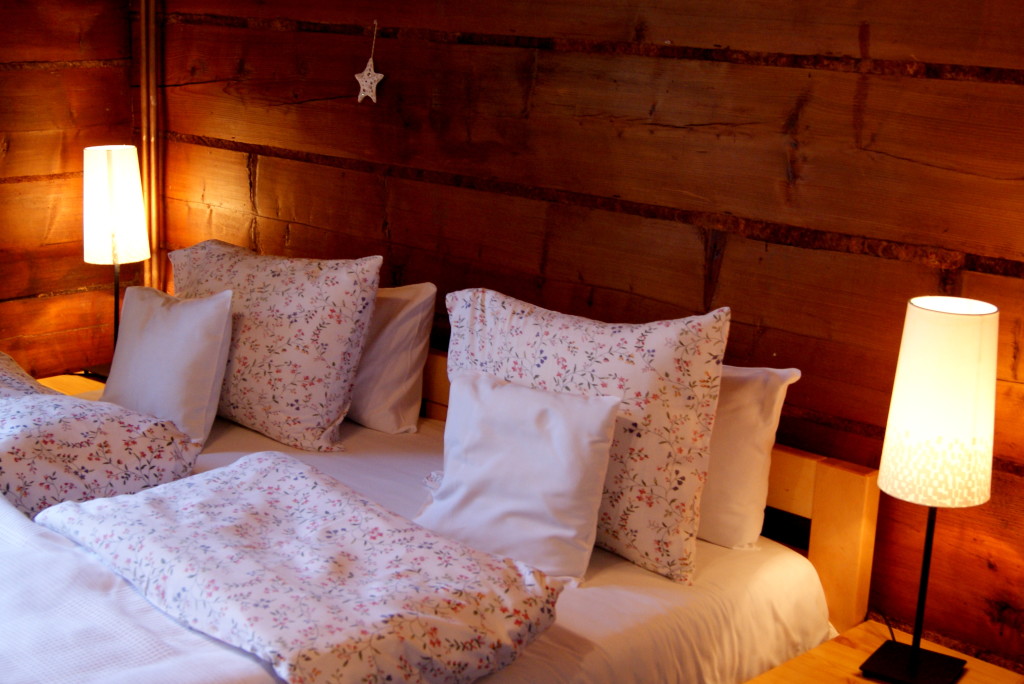 Location
Tucked away just a few minutes walk from Tatra National Park, Willa Marma is perfectly located for those looking to hike in Zakopane. The city centre can often be hectic and crammed, so Willa Marma's location away from the hustle is ideal for travellers looking to find a quiet escape. Many hiking trails are just a short walk from the hotel, and hiking trails of all levels – wake early and hit them in the morning before the crowds come in.
Room
The décor of the room I stayed in was exactly what I would want from a hotel in the mountains. Exposed wood walls, painfully clean, soft white carpets and a bed I could sink into for hours on end accompanied by a view through my window of the trees surrounding the hotel. My ensuite bathroom was clean and simple, perfectly functional. There is a small kitchen on the same floor as most of the rooms, which is equipped with everything you might need to whip up a snack, plus a microwave and fridge, available to all guests to use at their leisure.
Cosy, relaxing, undisturbed, peaceful – there are so many positive words I could use to describe the safe haven I found in my room at Willa Marma.
Food

If you're not a breakfast person, you'll definitely want to change your ways for Willa Marma. Down on the lower floors of the house, a dining area is set up each morning, and a monumental spread of food is laid out for visitors to pick at (or ravenously dig into – as I did). Plates and plates of cheeses, rows of sausages, various cereals, an array of fruits, and juicy, peppered tomatoes soaked in oil with tufts of basil. That's just the tip of the buffet – everything you could possibly want from a hotel breakfast is here.
Not only that (yes, there's more), the delightful Marma host, Małgorzata will ask you if you want a pancake. Believe me – you want a pancake. Two minute later she'll come gliding into the room with a tray full of exquisite breakfast pancakes – soft, fluffy, wrapped around baked apples with cinnamon, topped with berries and delicious sweet yoghurt, and a sprinkle of icing sugar to finish. Sometimes, you might even see have a peach dripping in syrup on the side as well. I will have to apologise to you right now and say that I never actually managed to take a picture of the pancakes to show you, because I was always far too excited to eat them. But surely that's a testament in itself as to how incredible they are.
Cost
There are a few different options for rooms and prices at Willa Marma. They run from an economy doubt room at 180 Zl per night (£35/$57) up for a standard double with en suite at 200 Zl (£38/$65) up to a quadruple room, two-room studio, and the grand 3-bed apartment on the top floor at around 460 Zl (£88/$150) per night. Prices can vary depending on the time of year and rooms available, but these are a rough estimate to give you an idea. All rooms include breakfast and excellent quality WiFi, and some even come with a balcony.
There are certainly cheaper places to stay in Zakopane, but for the sheer quality, beautiful setting, and unbeatable breakfast, I think you really get your value for money at Willa Marma. It's an ideal place for couples, families, or single travellers, looking to really get in touch with the mountains and enjoy a peaceful side to Zakopane. The family who run Willa Marma are accommodating, and eager to help you with your every need.
I always appreciate a hotel of beauty, and I found that in Willa Marma. The attention to detail and fluidity of the design shows a lot of thought went into creating a comfortable place to stay, and that's exactly how I felt. If you have a little money to splash out on accommodation in Zakopane, surely there is no better place than here.

Have you ever visited Zakopane?
Where did you stay?