Soul Glamping in Suffolk: Happy Days Airstreams
When the light hits them they shine bright, almost blinding. They remind me of the movies – truck stops, road trips, and the infinite fields of the Midwest in the sixties. Images of warm wind gliding over their curves are conjured up when you hear their name: Airstream.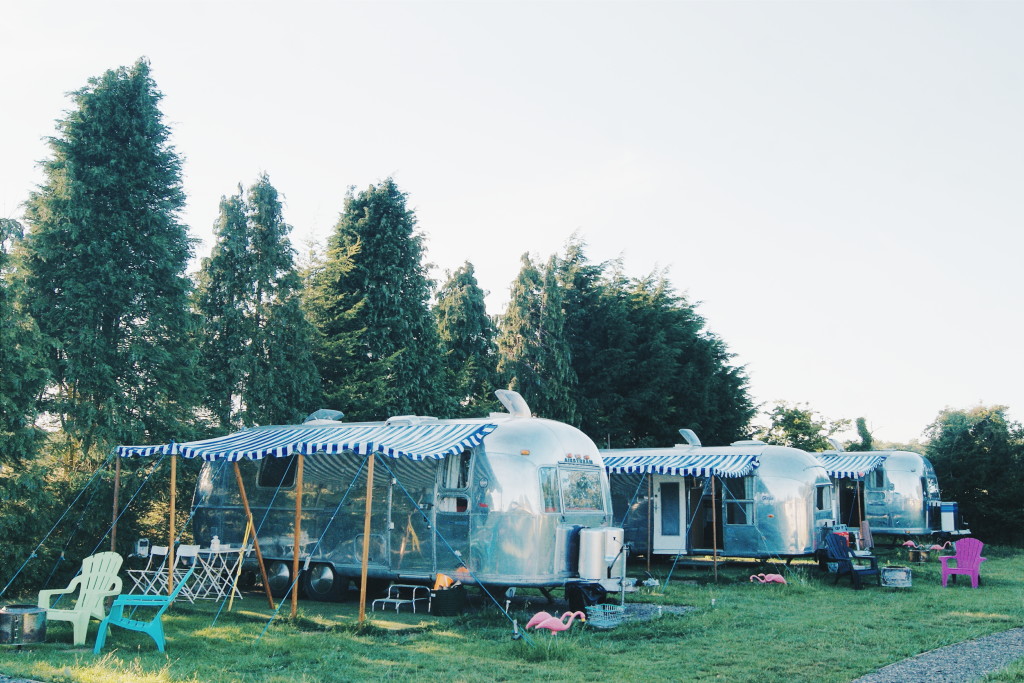 They're uncommon in the UK, but Happy Days Retro Vacations in Suffolk have five Airstreams. Jenni and Kevin, the couple who own this small-scale campsite near the historic town of Saxmundham, fell in love with these iconic caravans back in 2005. They have since dedicated their lives to collecting and refurbishing the trailers, creating one of the most unique and kitschy campsites in Britain.
Stepping into one of the Airstreams at Happy Days RV, you're thrown back to vintage America. All the amenities have been updated so that everything functions perfectly, but the trimmings are kept in-tact as much as possible – retro fridge exteriors, original wood table-tops, folding screens and pull-out couches.
The trailors are named – Gloria, Peggy, Dee Dee, Betsy, and Annie – and have their own unique styles. I stayed in Gloria, a 1961 Airstream from California, which Jenni and Kevin have decked out with floral curtains and decorative bunting.
I also had a chance to check out Betsy – who comes with a bright red table and seating, reminiscent of classic American diners – and peek inside Dee Dee while Jenni was making the beds using sheets printed with pin-up girls. The campsite is finely well thought-out, filled with minute vintage details that give it such strong character.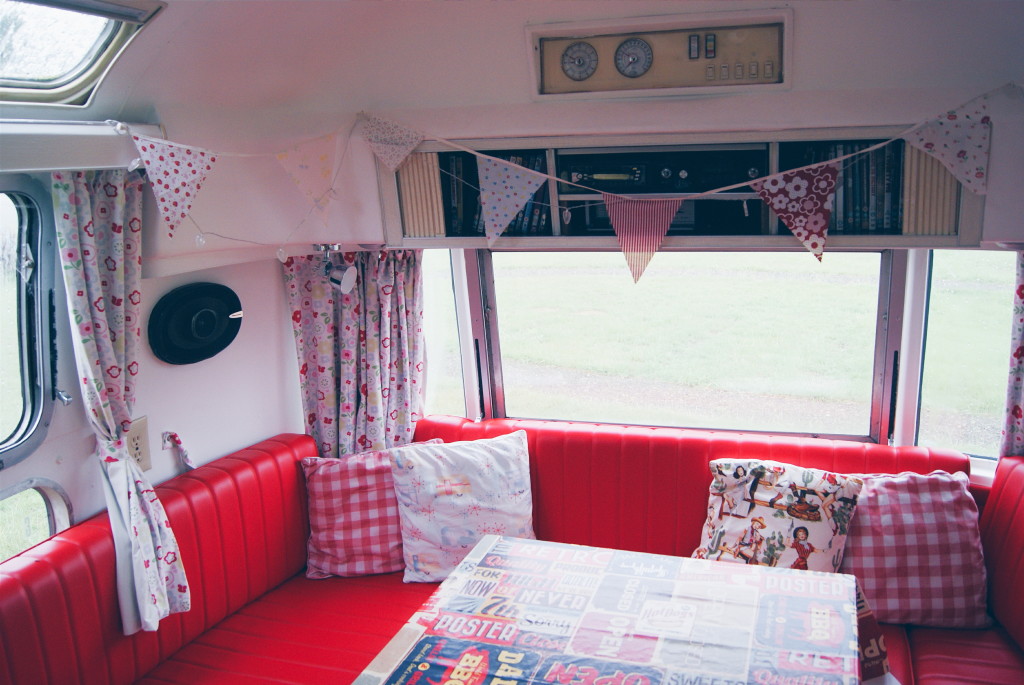 Betsy's colourful dining area
Gloria's interior – the kitchen and seating area
A colourful, modern toilet and shower block with spacious facilities and continuous hot water sit close to the Airstreams – the campsite is so small that you never have to go too far for anything. A children's play area is on the other side of Jenni and Kevin's own house, which is also on-site, and the fields surrounding Happy Days are ideal for an evening stroll.
There is also space for a few tent campers and let's not forget little Elsie, an adorable Cheltenham stable caravan that would ideally suit couples looking for a cosy getaway. The Airstreams can take groups for four or five people, so perfect for families, groups of friends, or couples looking for a little more space.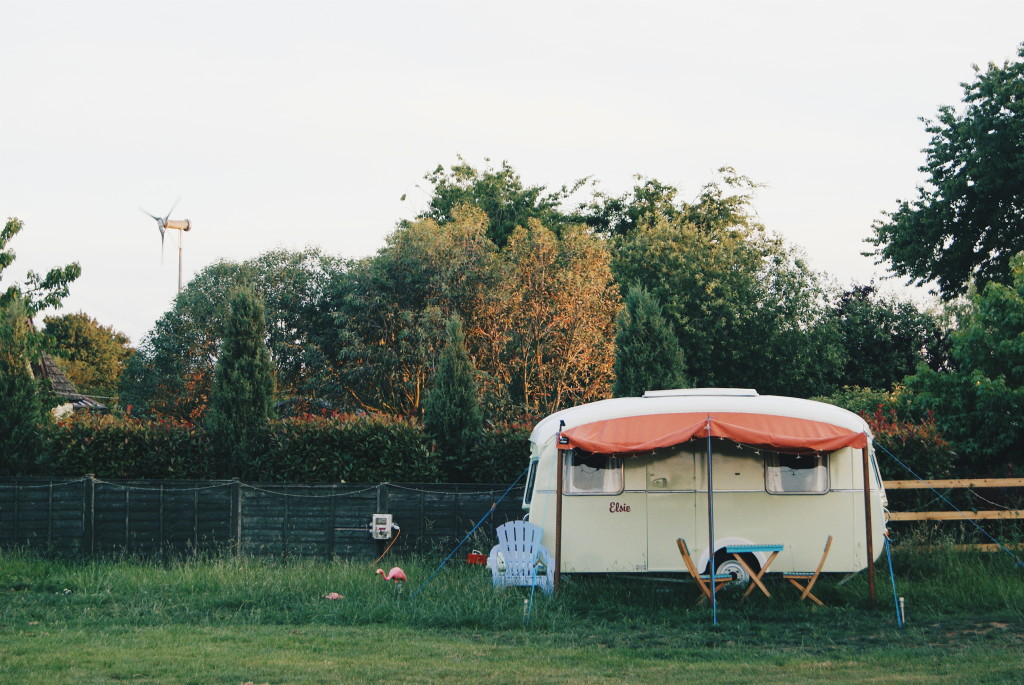 Little Elsie, the Cheltenham stable caravan
I stayed in Gloria for three nights, long enough for Happy Days to feel like home – so much so that I returned a few weeks later to camp when I was passing through the area. Jenni and Kevin are warm and welcoming, always smiling, and forever on-hand to help out with anything you need.
On my second night we made a camp fire and sat out for a few hours together, along with another young couple who were staying in Annie. By the end of my stay, Jenni and Kevin felt like old friends. What I really liked about their style was that they checked in with guests a couple of times a day, but also gave enough space to let you sit back and enjoy time to yourself.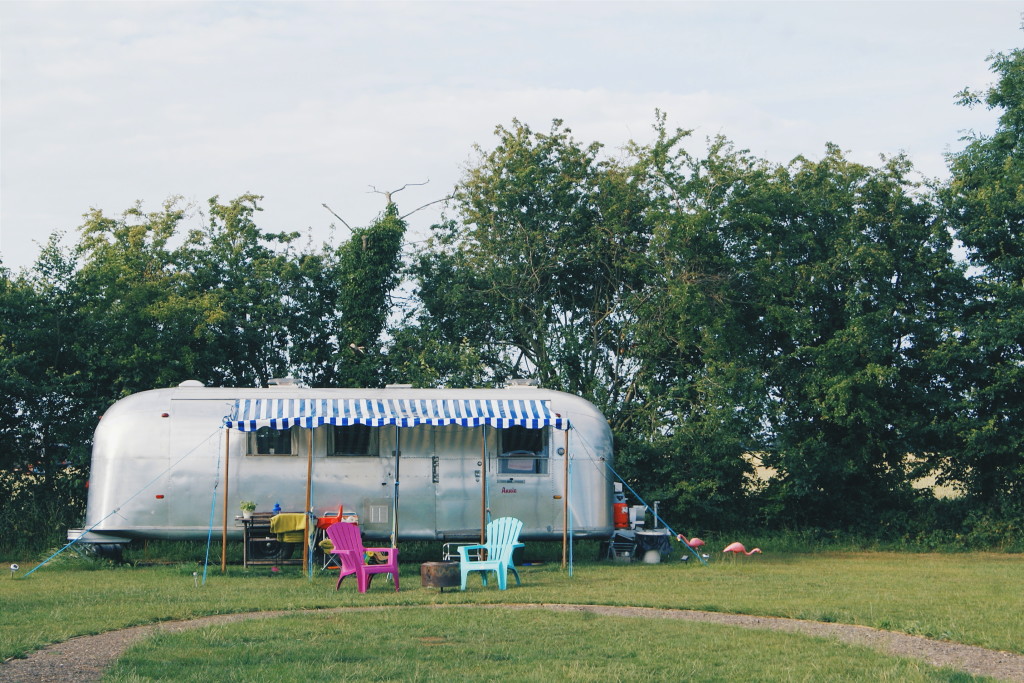 Annie, a 1966 Airstream from West Virginia
The area of Suffolk surrounding Happy Days is packed with things to do. You're not far from the seaside towns of Southwold and Aldeburgh, two of the county's best beach destinations. Nature lovers should stop by Dunwich Heath, a National Trust protected area dotted with bright purple heather, and Minsmere, a RSBP bird reserve.
Rendlesham Forest is just 20-minute drive from Happy Days and offers quiet walks or fun days out with the kids. Don't forget to tuck into some fish and chips during your stay – Suffolk offers some of the best in the country.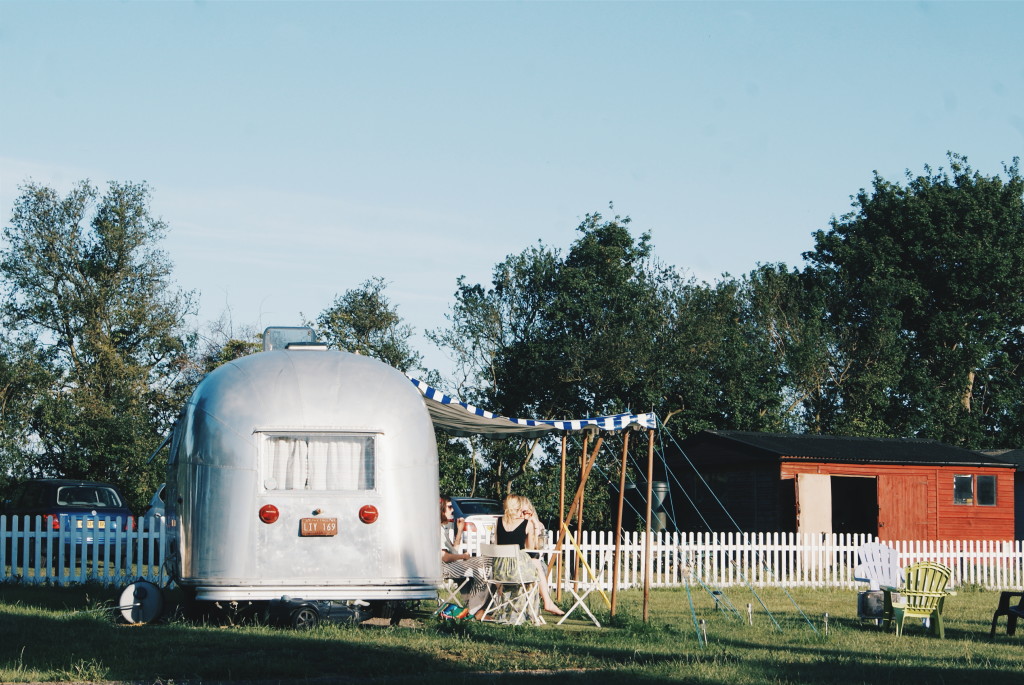 A group of guests sitting outside Dee Dee in the sunshine
The reason why I've called this post 'soul glamping in Suffolk' is because Happy Day Retro Vacations is overflowing with that soulful spirit.
The detail put into the campsite to keep the vintage theme running throughout is an expression of Jenni and Kevin's love for that style. To stay somewhere created with such passion and infectious zest for life lifted the experience up to another level – making Happy Days even more unique than it already is.
Have you every stayed anywhere like Happy Days?
Have you ever been glamping in Suffolk?
One response to "Soul Glamping in Suffolk: Happy Days Airstreams"