Shopping in Bath: Interview with The Foodie Bugle
My attention was grabbed by the green leaves piled in bowls that were sat on the corner of a table in the window display. On the other end of the same table were two women chatting and enjoying a coffee, and to the right stood wooden shelves packed with loaves of bread in different shapes and sizes. Pots, tea towels, and other kitchen apparel hung above the window displays – price tags attached – and a sign stuck to the inside of the glass advertised a cheese-themed evening to be held here in a few days.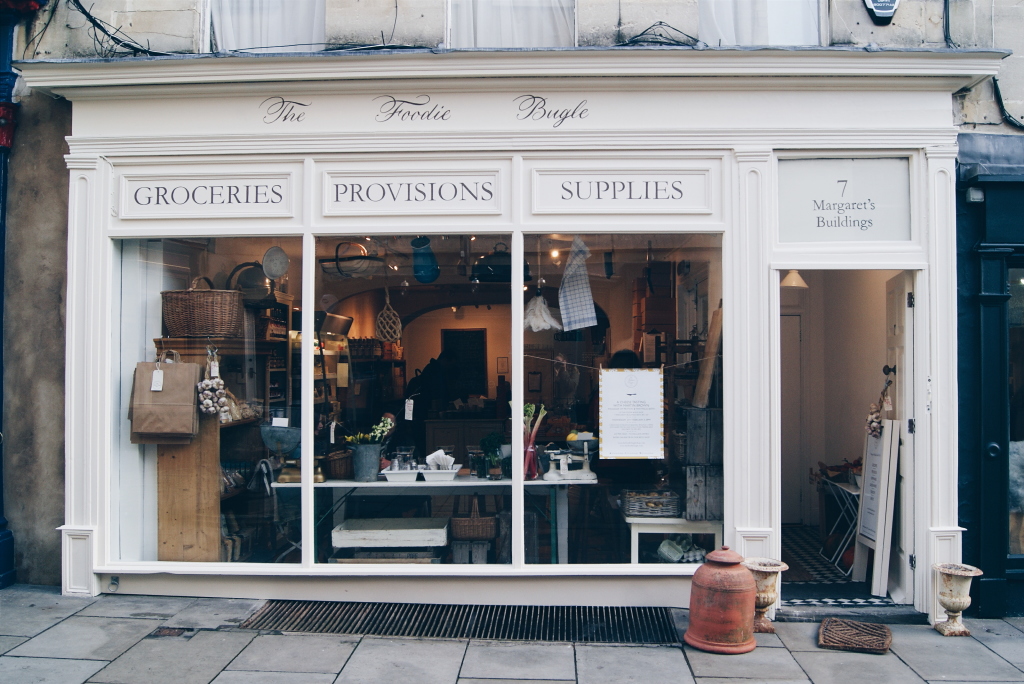 I took a step back and looked up to see what the shop was called – The Foodie Bugle. Below its names were the words 'Groceries. Provisions. Supplies.' At this point I hadn't even stepped inside, but I was already excited. As I opened the door I was welcomed by the smell of fresh coffee and a quiet hum of patrons. What struck me most as I was perusing the Bugle's food collection was the vast array of chocolate they stocked, in flavours I'd barely heard of before – Basil and Persian Lime, or Dark Mandarin. Alongside these were rows of teas and oatmeal, next to a fridge with basics like milk and cheese, opposite the hallway in which boxes of oranges and lemons were stacked.
Never had so many questions entered my mind upon entering a shop. Is this a cafe? But there's all this produce here for sale as well? Hang on, there are also kitchen bits and bobs to buy? And linen? And stationary?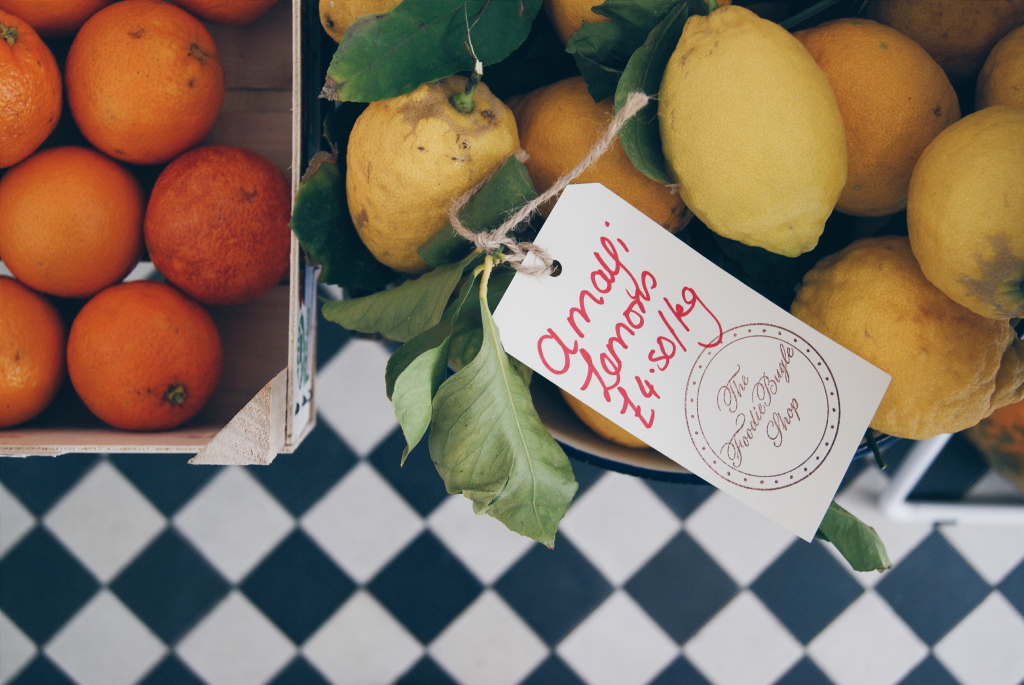 I doubt I'm the first to have these questions when discovering The Foodie Bugle. I quickly found out that it's all of these things – and more – rolled into one glorious mothership. I use that word because that's what I felt as I took a look around, eyes wide and breath gasping at each display when I came across it. I may never leave, I thought, and judging by everything that's here, I may never have to. 
I had to know more. I decided to message the owners of the shop and ask them about how The Foodie Bugle came into being, and what its inspiration was. Silvana and John-Paul de Soissons are the duo behind the project, and this is their story.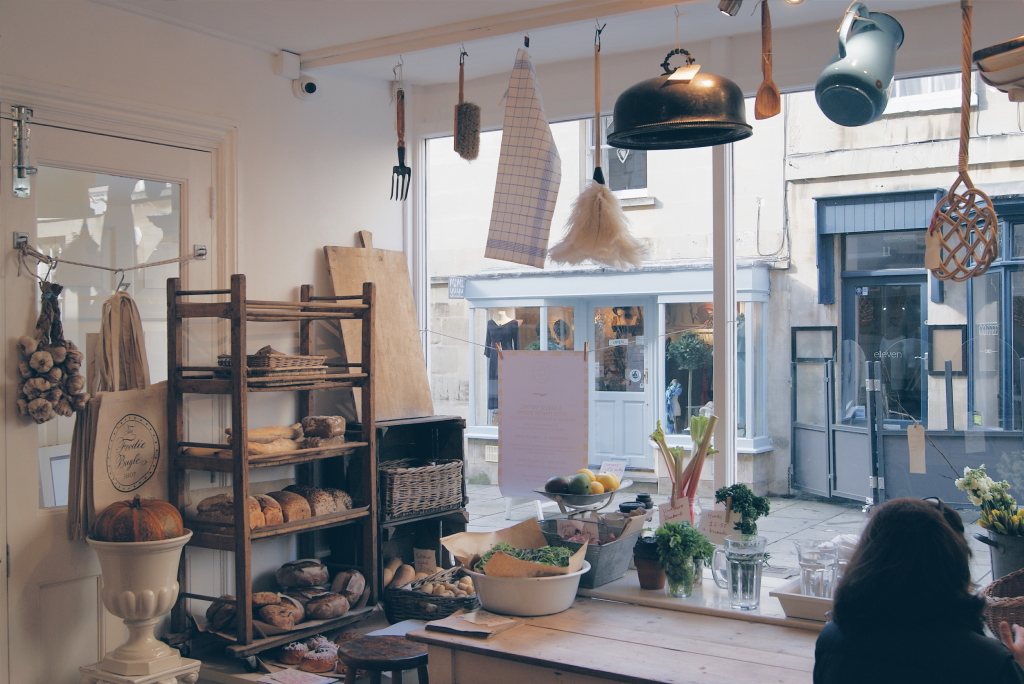 What was your original inspiration behind creating The Foodie Bugle?
The Foodie Bugle was created as an online journal in 2013 to celebrate artisan food producers and growers. It then developed into a print journal, an online shop, a pop-up shop and finally a Bath shop. We have always had the same mission in mind: to create a retail space and tearoom that celebrates artisan skill in food, drink and homeware craft, selling useful, delicious and beautiful things in a sustainable manner.
Tell me the story of how it came from ideas to real life
It took us two years to find the shop we currently have at 7 Margaret's Buildings in Bath – it is not easy being a small, independent family owned business in a city filled with chains and multinationals. The shop was previously a modern art gallery and we spent a month with decorators-plumber-electrician-signpainter etc doing it up. It is a very challenging shop structure as the ground floor grocery-tearoom is very long and thin and the downstairs does not have natural light, but by keeping the whole shop light, clean, white, bright and well-presented we hope to make the best of it (fingers crossed!).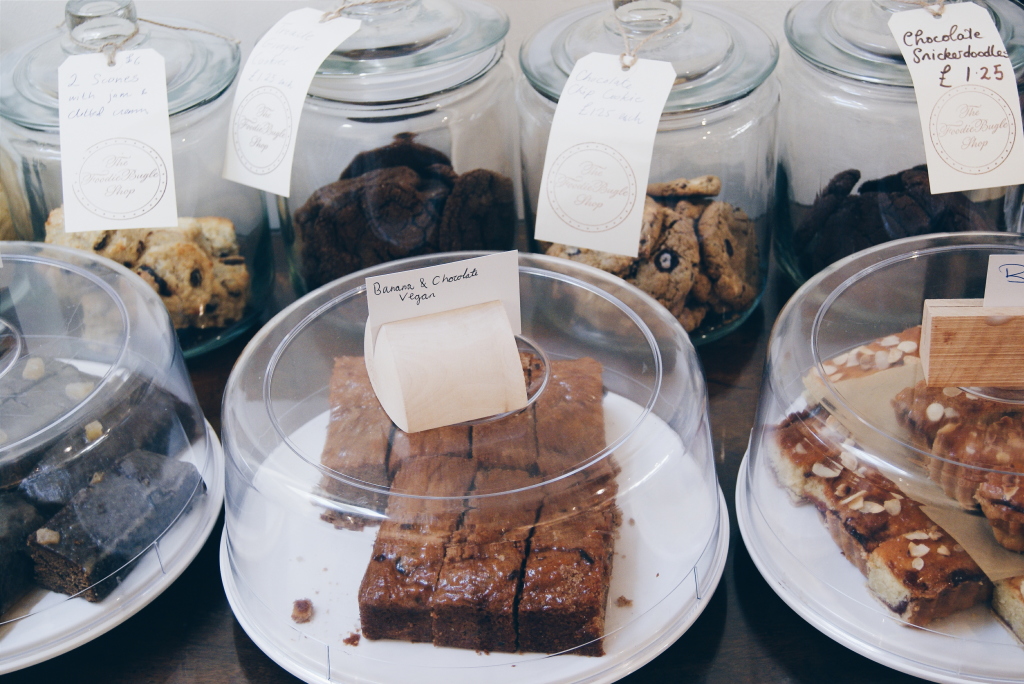 Why did you choose Bath for the location? Do you think the concept works well for this city?
We have always loved Bath, it is such a beautiful, heritage city. There are so many chain restaurants and supermarkets, but no family-owned independent grocery stores – definitely a gap. We hope that our offering is what the locals of our area and visitors are looking for, and we learn every single day how to tweak and change our offer to meet demand. It is a constant learning curve to try to make as many people as happy as possible, from serving the right teas and cakes to putting out the right produce, cheeses, charcuterie, wines, ales, larder goods, homewares, and more.
How did The Foodie Bugle events come about?
The retail market is tough – we will not survive if all we do is sell groceries because British shoppers are addicted to supermarkets and cheap food. We have to diversify and think of ways of extending the opening day, bringing in more customers, creating a buzz in our street and showcasing our products and producers. So we are doing supper clubs, foodie lectures, cheese tastings, social media nights, meet-the-producer-events… the list goes on. The local community loves events because it brings people together and enables those foodies who are new to the city to meet other likeminded people.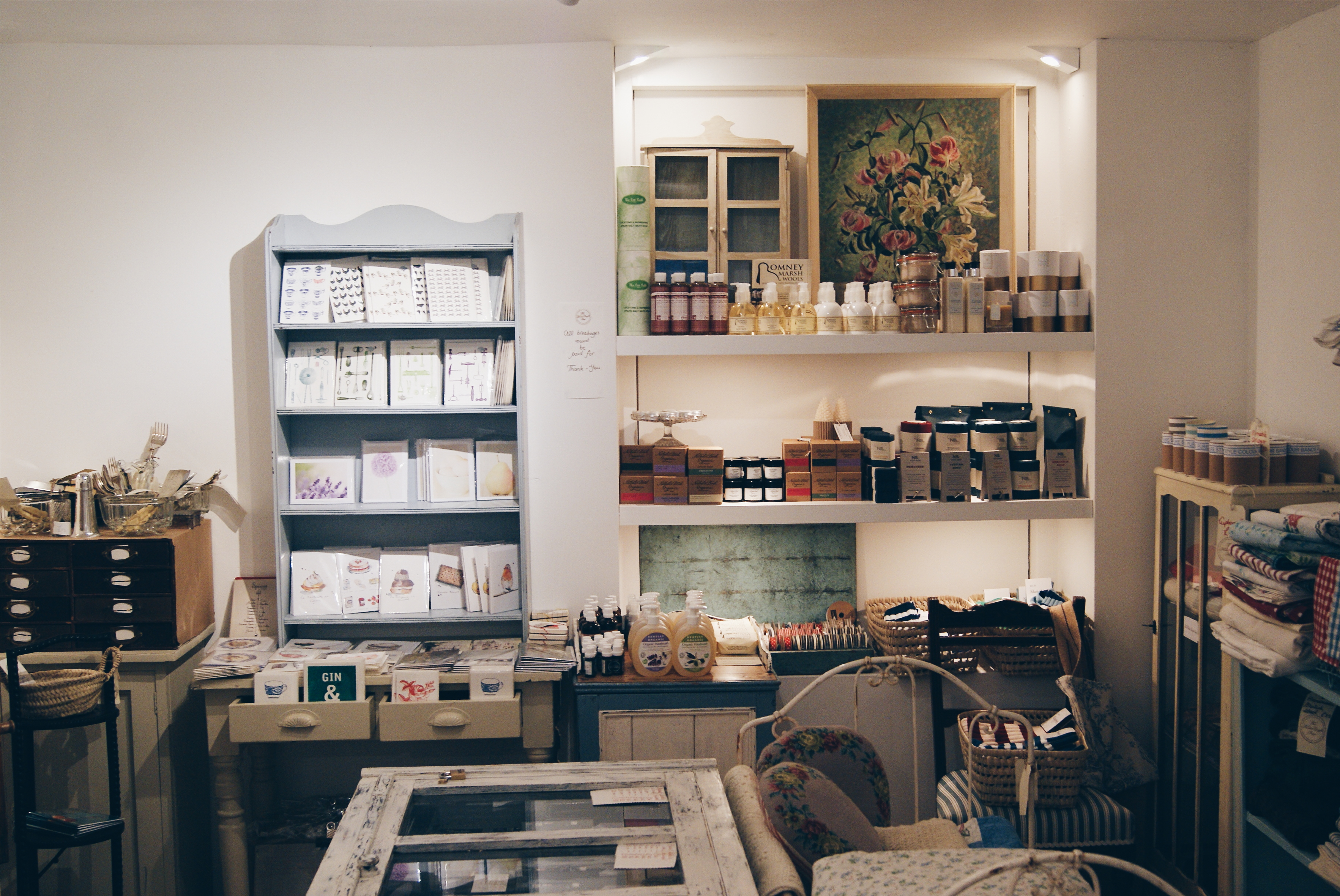 What kind of produce do you stock from the local area?
We try to stock the work and produce of as many Somerset growers and producers as possible  – like Bath Soft Cheese, Lovely Drinks, Luke Rich of Larkhall Market Garden's fruit and vegetables, Thoughtful Bread Company's breads and breakfast pastries, Ivy House Farm's dairy products, Honey and Daughter Midford's Cider, Bath Ales, Salisbury Apiary Honey from Batheaston, Bayntun Flowers from Wiltshire, Castle Farm Organics salad, herbs and eggs, Katherine Faraway and the Bath Organic Co. cakes and biscuits, as well as Sarah Ward's homemade quiches, roulades – just to mention a few. Visitors to Bath can sample a taste of the region here – either eat it in our tearoom or take it home.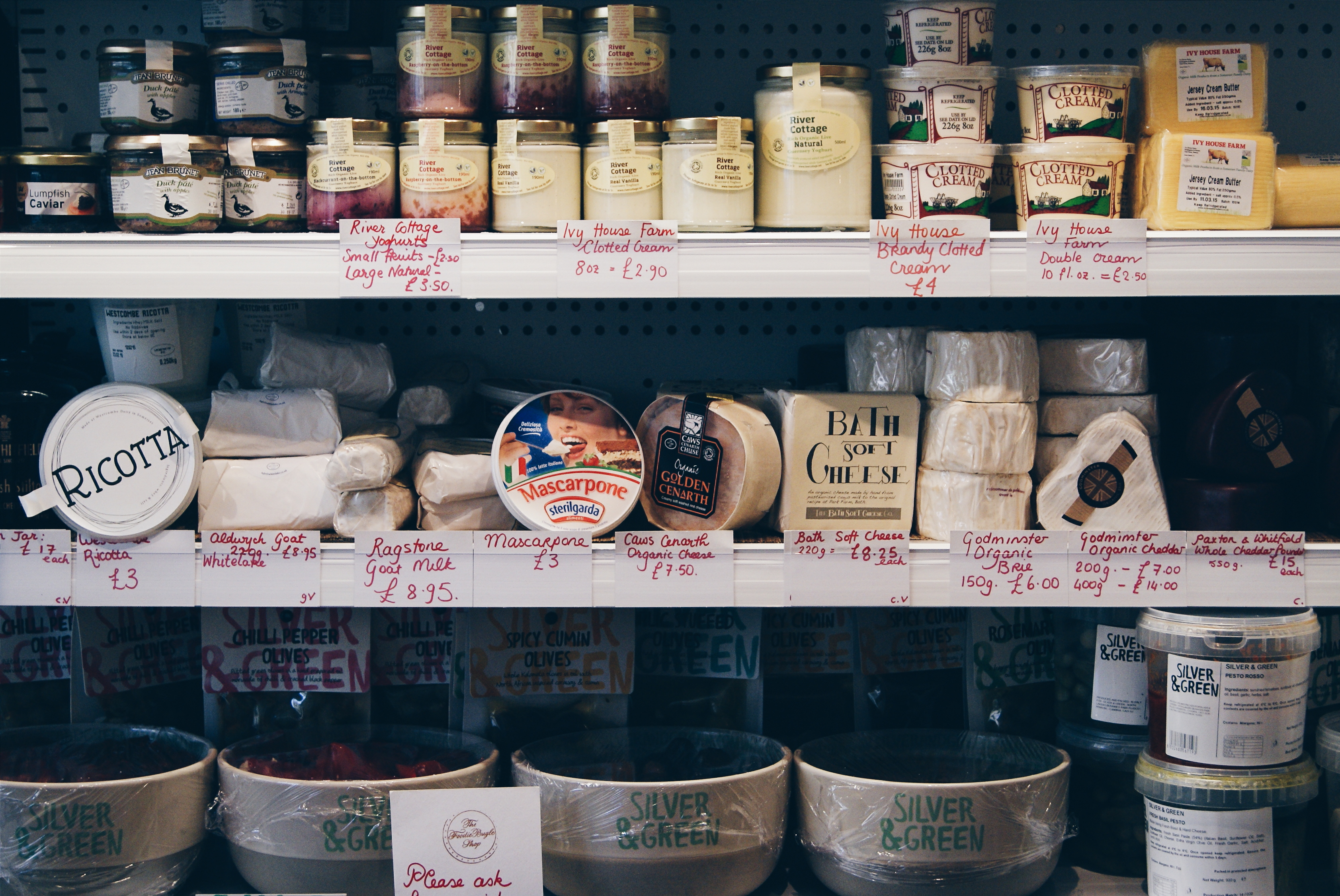 What can we expect from The Foodie Bugle in the future?
We are going to carry on sourcing great artisan food and drink, keep changing our tearoom menus seasonally, keep organising events and also keep developing our offer to be an interesting and useful community hub. We hope to develop and grow – and we are also on the lookout for other premises which will allow us to have a kitchen and cook all our own food too.
If you want to follow The Foodie Bugle, take a look at their Facebook, Twitter, or gorgeous Instagram account.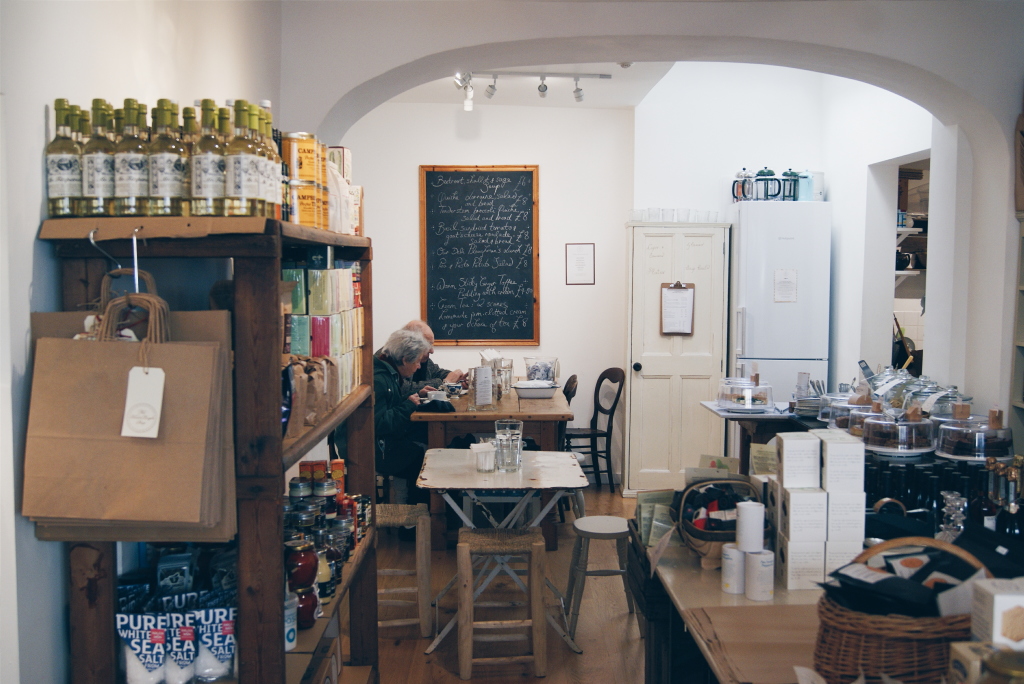 Do you also drool over shops like these?
Is there a store that's similar to The Foodie Bugle that you've visited anywhere in the world?