15 Barcelona Film Photos: Looking Up to the Rooftops
There's something about rooftops that I can't help but want to photograph. It could be the silhouette they make against the sky or the way they jut out at different heights or angles. Whatever their appearance, my camera lens is often pointed their way.
Those of you who know me might remember that I used to live in Barcelona, and I recently took a long weekend trip back there to catch up with friends. I've had my problems with Barcelona in the past – one of the main reasons I left was because I found the city too busy, and I believe the district of Barceloneta may well be the only authentic neighbourhood left. But I do like to pop back every now and then, because something about the streets of Barcelona swept me away when I lived there back in 2012, and some of that attachment has never really disappeared.
// Related post: 21 Film Photos of Bath, UK  //
These Barcelona film photos are a celebration of what I love most about the city's makeup – its buildings. The balconies that charecterise the apartments along its narrow streets and the clusters of aerials that sit on top – reminding me of hectic cramped cities in India or South America – are just some of the features I find most pleasing to the eye.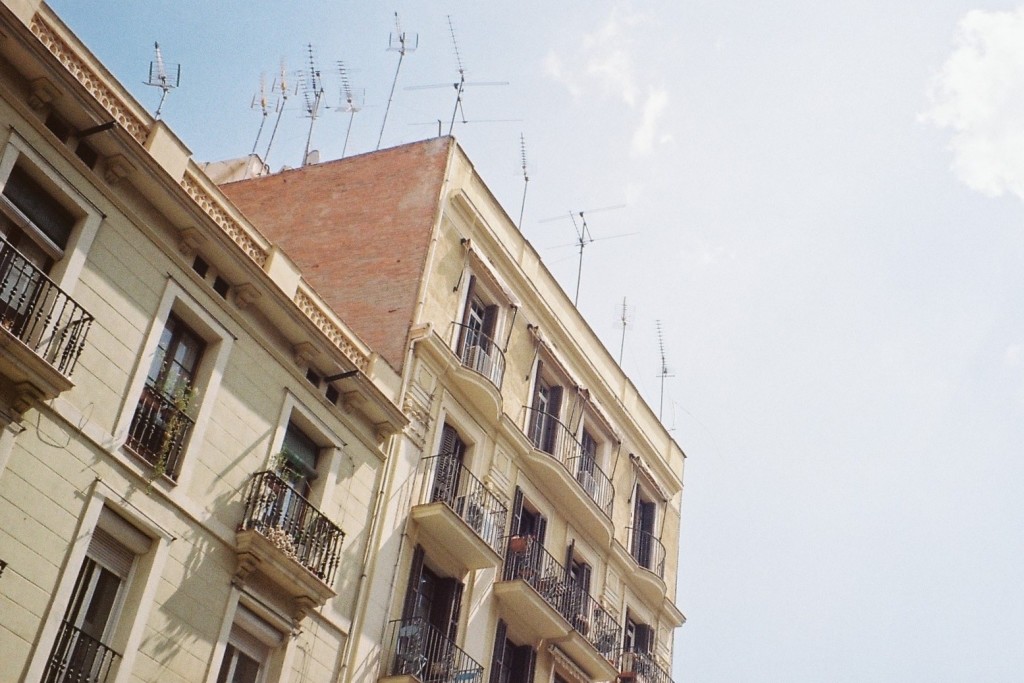 District: Gràcia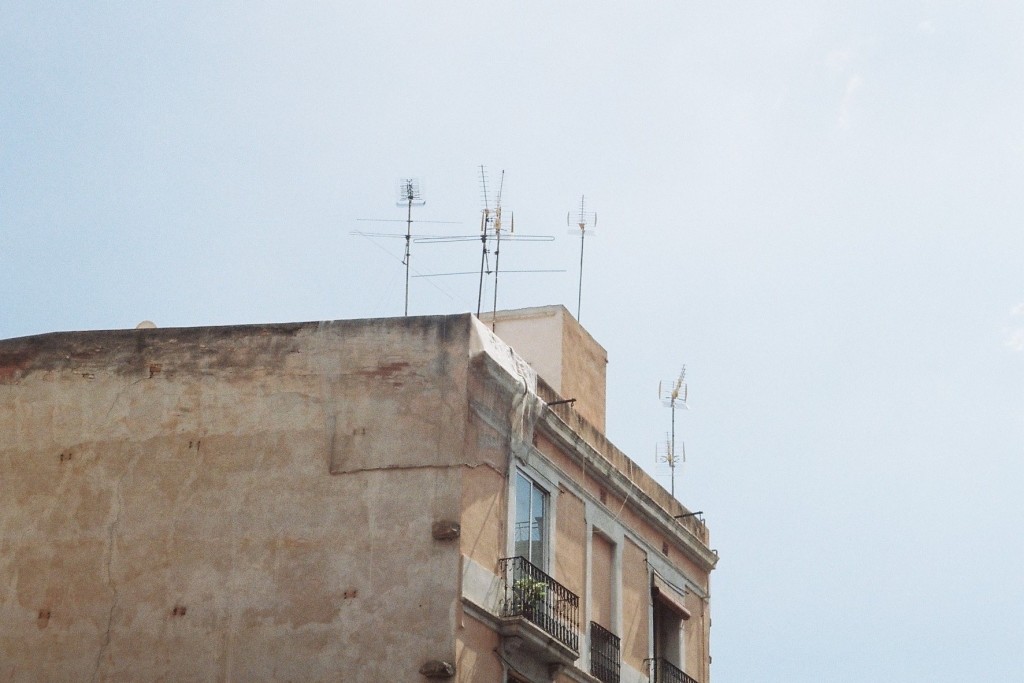 Another Gràcia
A taxi drives down a narrow street in Barcelona's centre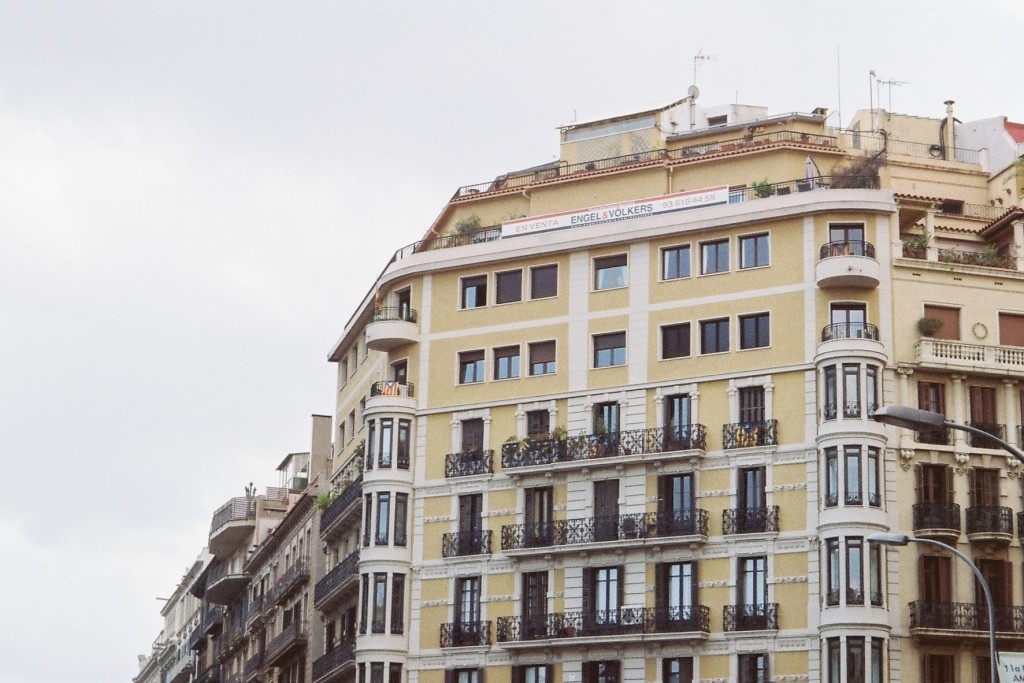 District: Eixample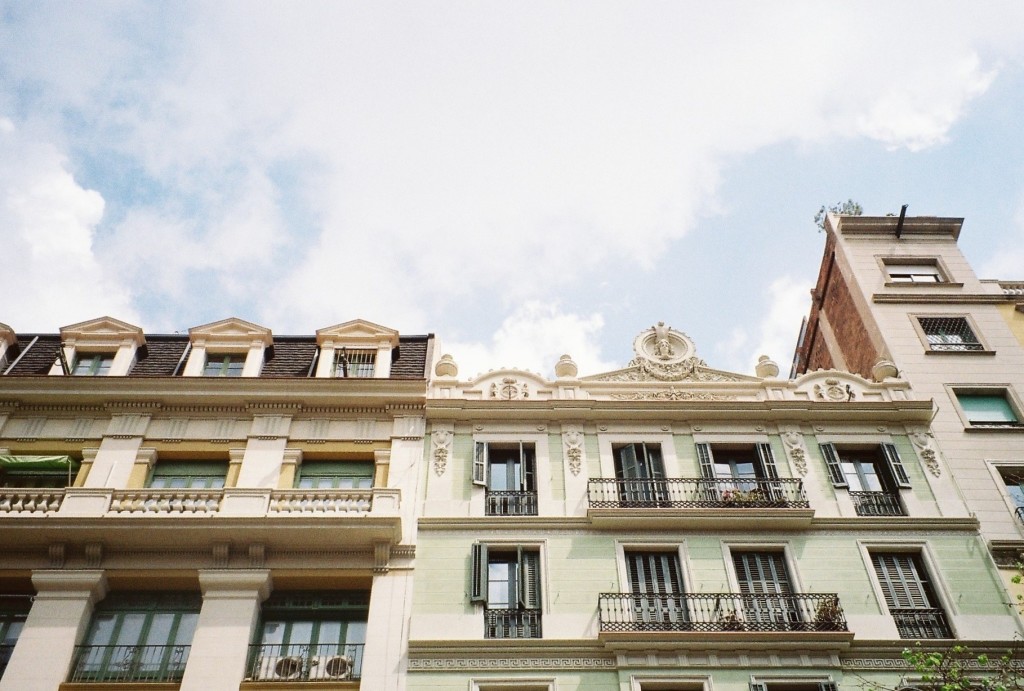 Walking down Rambla Catalunya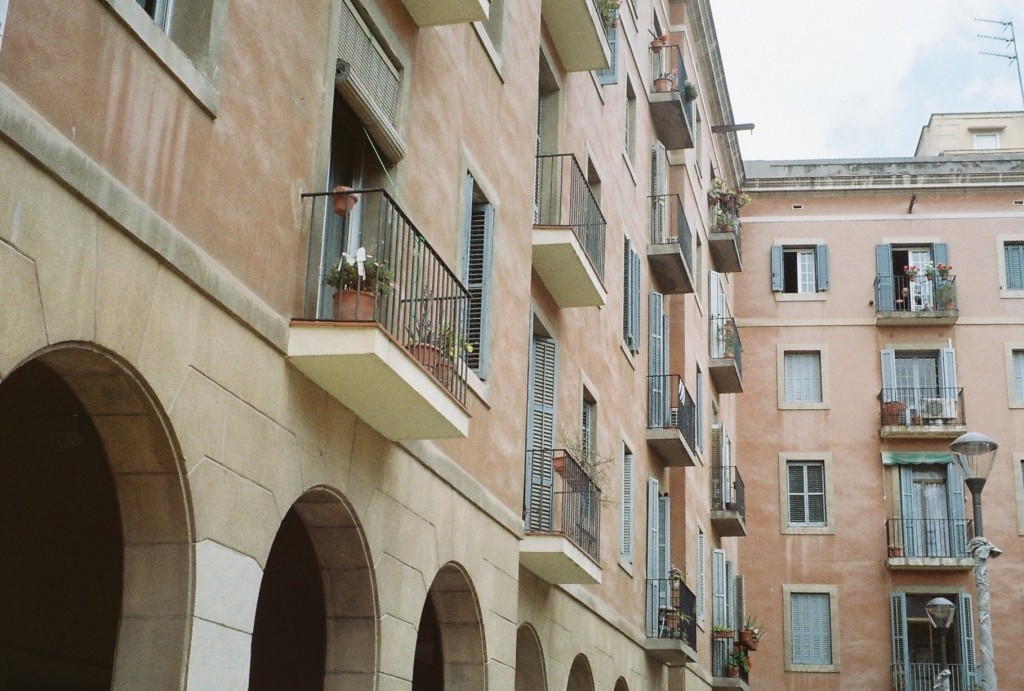 Plaça de Vicenç Martorell, El Raval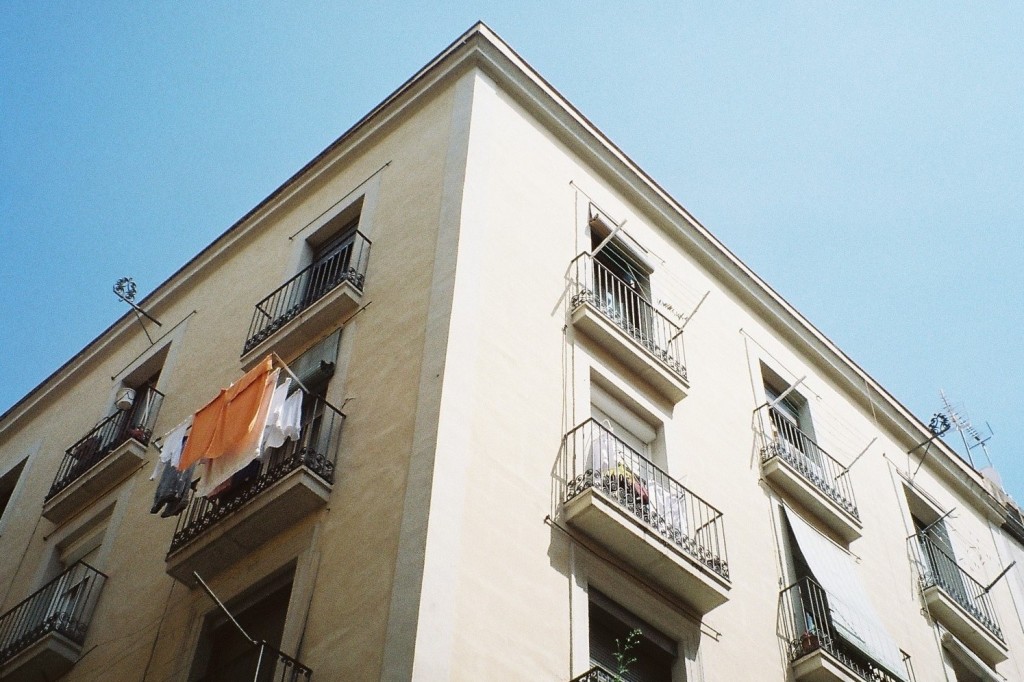 Washing hanging in the centre of town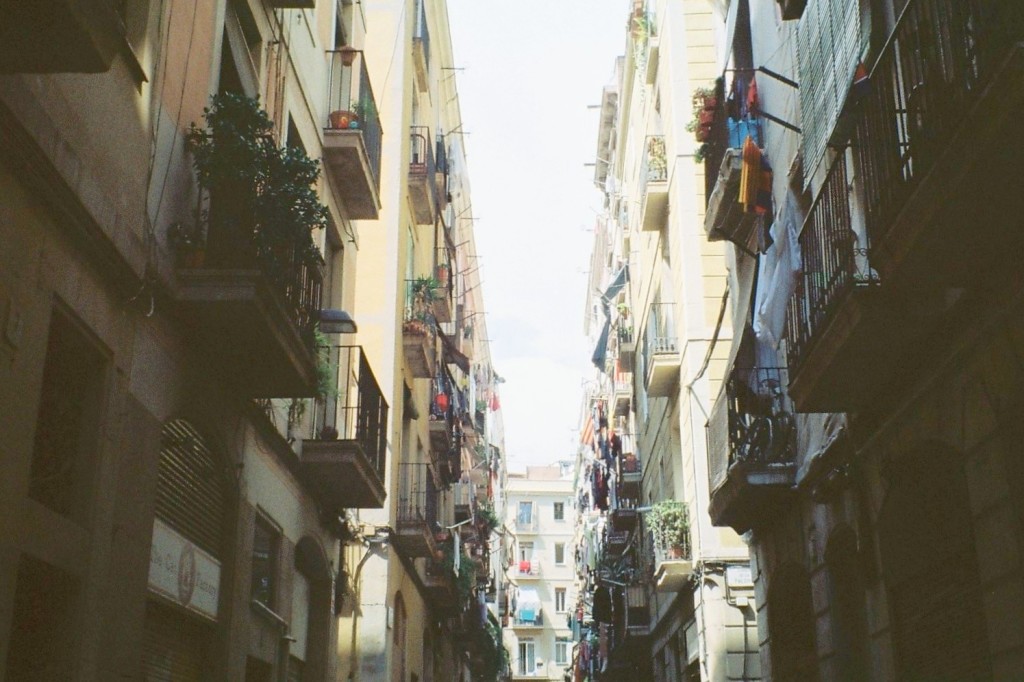 Light tunnels through the alleyways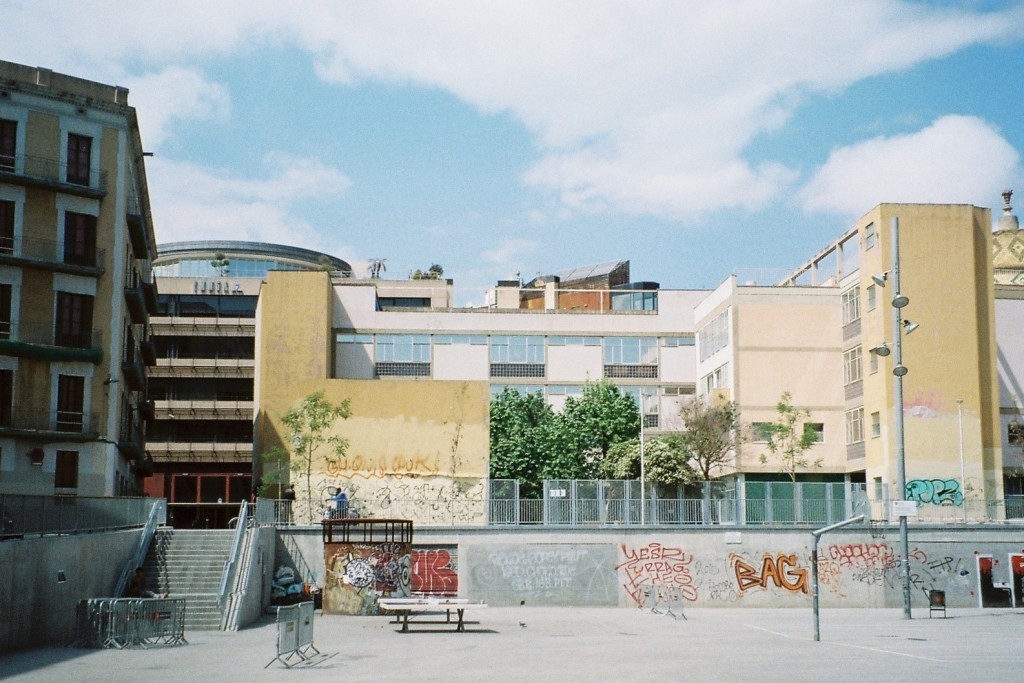 A deserted park in El Raval, near the MACBA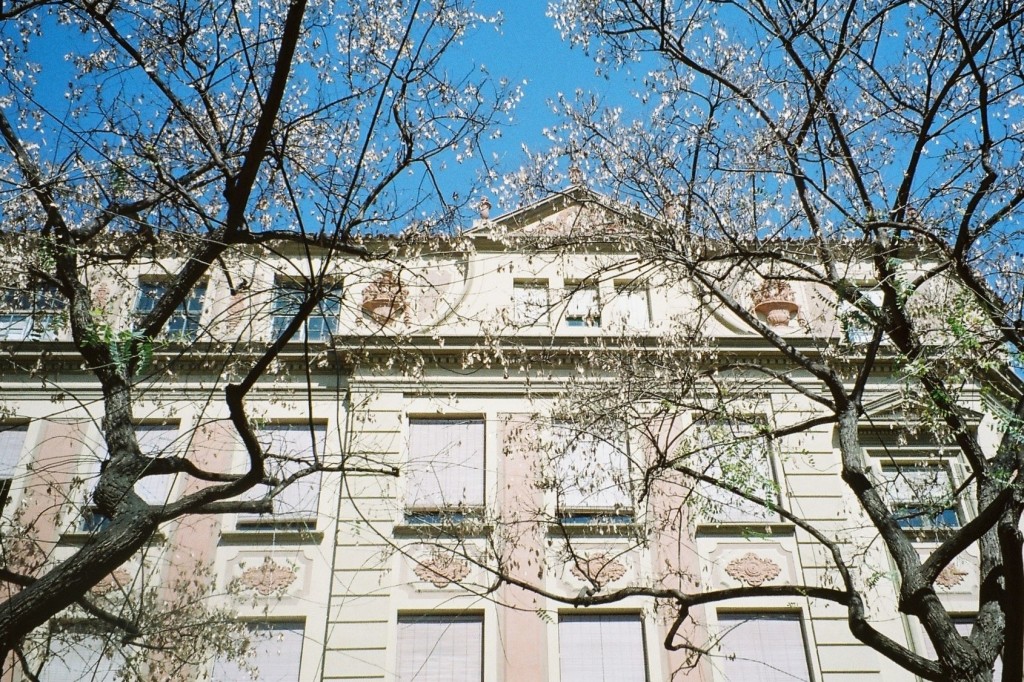 El Raval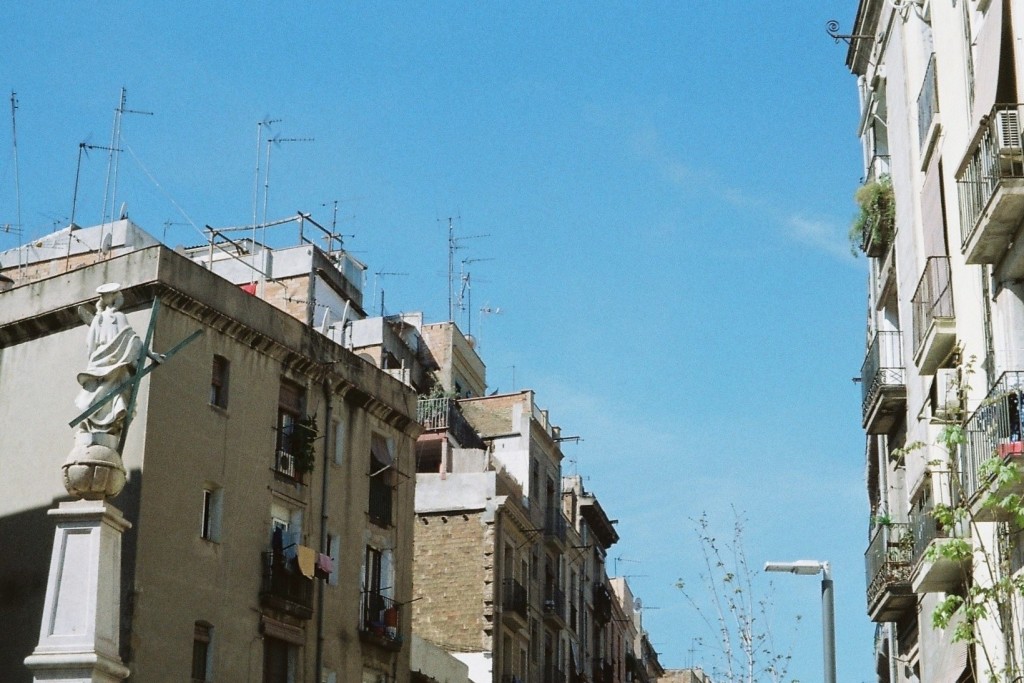 Plaça del Pedró – this reminded me the most of overpopulated cities with all these aerials on the roof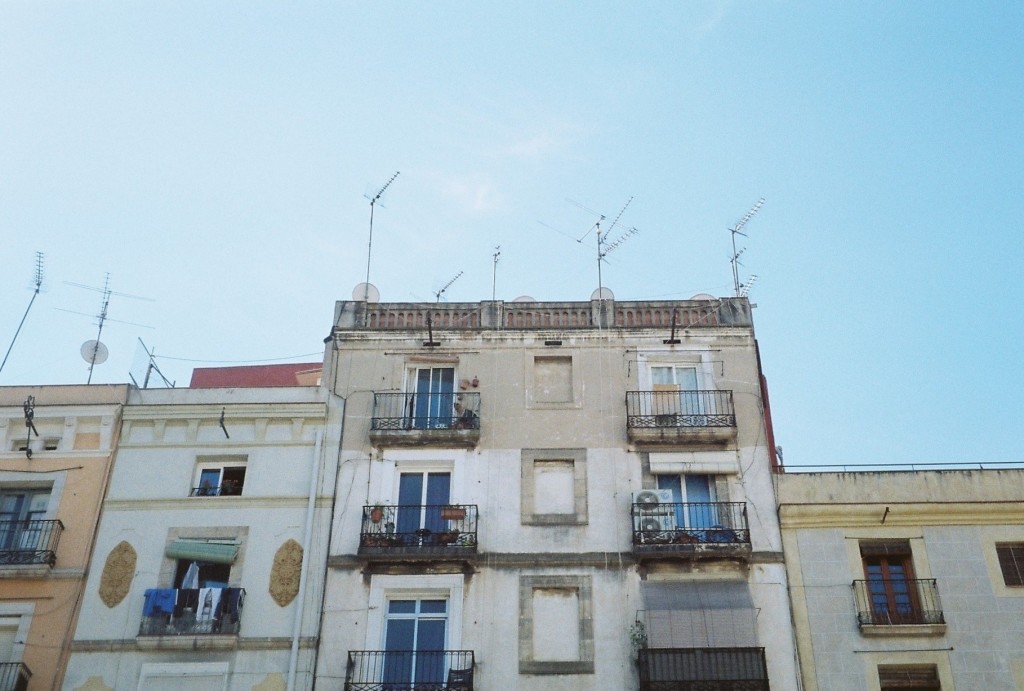 Residential homes of Plaça del Pedró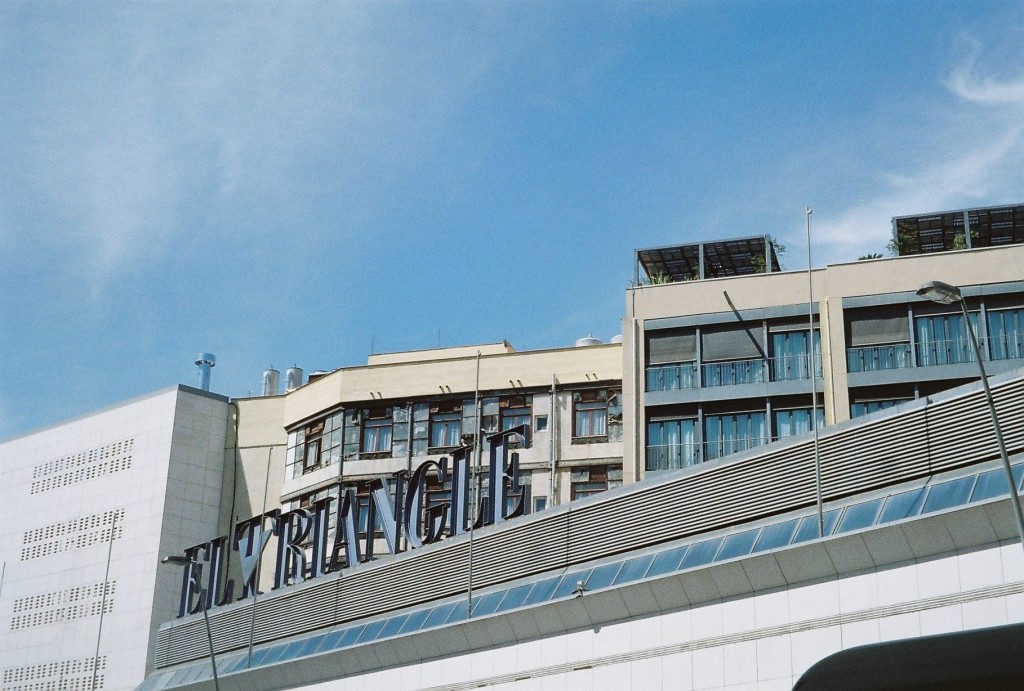 Carrer de Pelai, just west of Plaça de Catalunya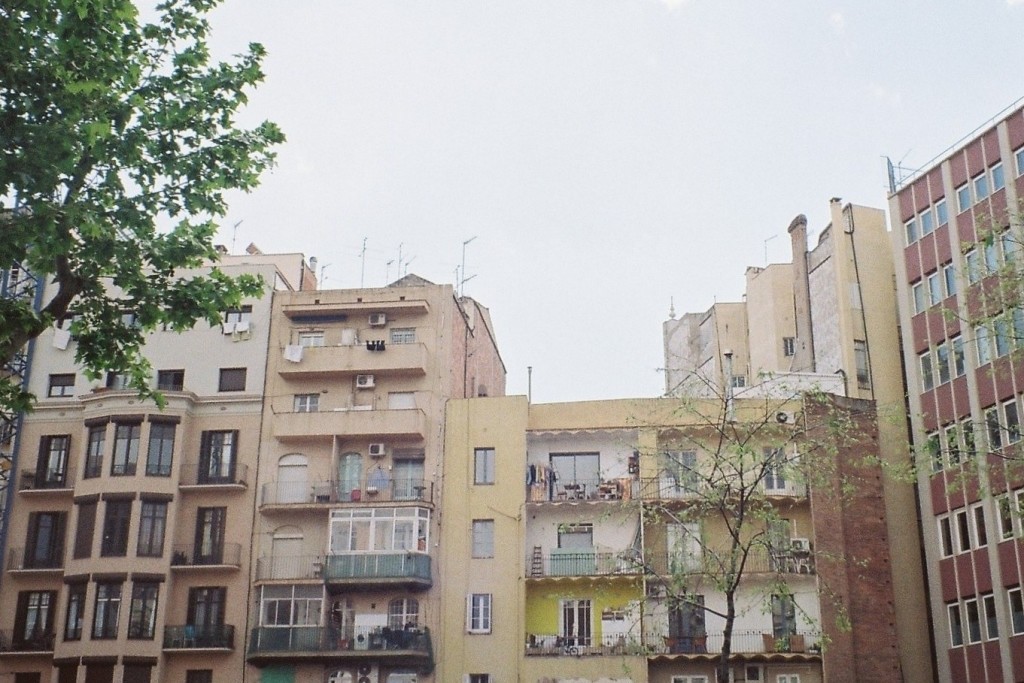 El Raval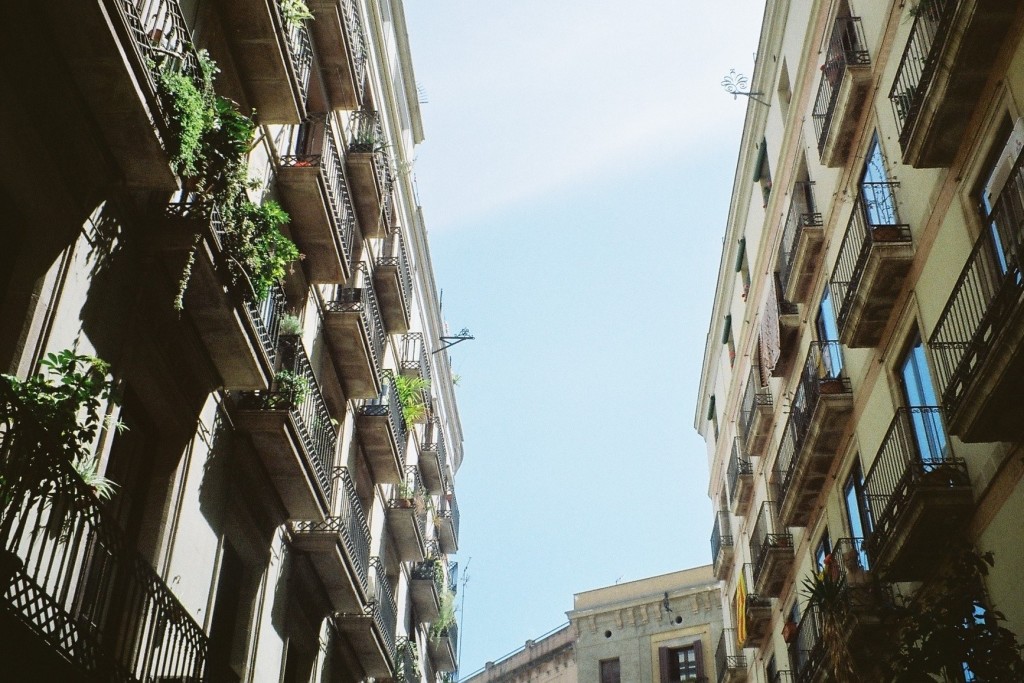 I love the shade dropped below the balconies on the left here in Barri Gòtic
 Have you visited a city that looks like these Barcelona film photos?
Where was it? Tell me in the comments below…
Want to receive updates about my upcoming film photo adventures and essays? Hit the blue button below to sign up for my once-a-month (and only once-a-month!) newsletter
3 responses to "15 Barcelona Film Photos: Looking Up to the Rooftops"