Retrome Vintage B&B: Sleek and Chic Barcelona
Ever since I was a little girl, I've been obsessed with anything vintage or retro, and for that I thank my father. Looking back on my childhood, it's filled with memories of his cool car collection, flipping 45s in his classic jukebox, and driving through Europe listening to Edith Piaf. So when I walked into Retrome Vintage B&B in Barcelona a few weeks ago, I instantly connected with the place, and felt overwhelmed with nostalgia. From original ornate tiles on the floors and walls, an eclectic collection of repurposed furniture from the 50s, 60s, and 70s, bright, spacious living areas, and individually unique rooms and apartments, Retrome's innovative design simply cannot fail to impress.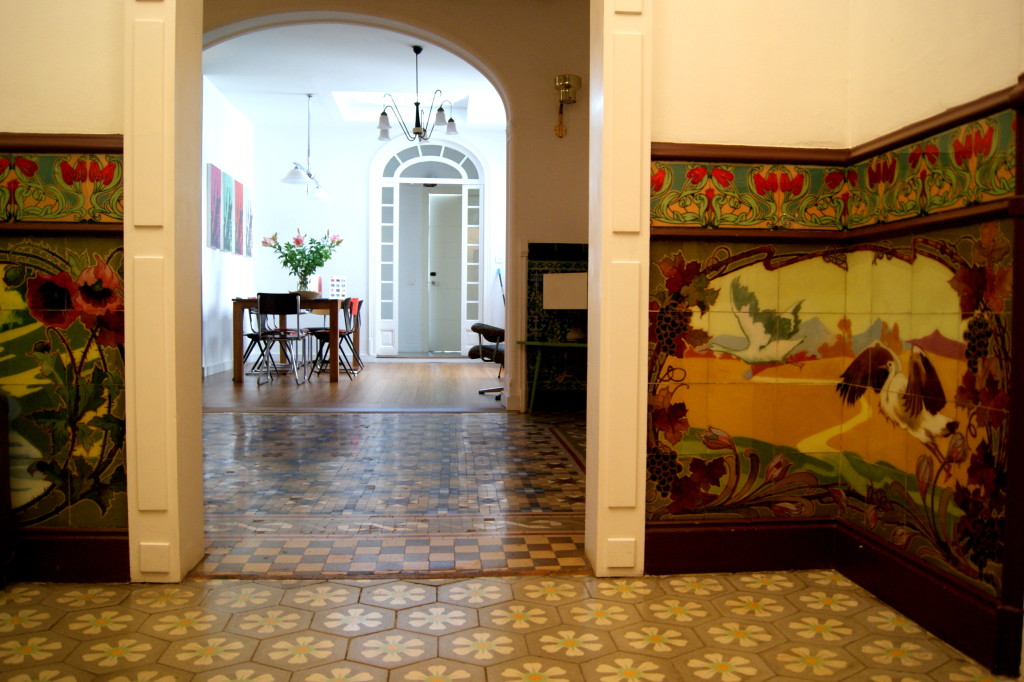 Location
Retrome is situated in the centre of Eixample, a neighbourhood that perfectly reflects the character of the hotel itself. Hip, upmarket, and much more relaxed than the barrios of the centre, Eixample is close enough to all that Barcelona has to offer, but neatly tucked out the way for a more relaxed stay. It's an authentic neighbourhood, noticeably less overrun with tourism than El Gotic or Raval (which is a blessing in Barcelona, trust me). You have numerous shops, cafes, restaurants, supermarkets, and other amenities nearby, plus the closest metro station is a skip away at the end of the block.
Rooms
No two rooms in Retrome are the same – each have been individually designed with their own flourishes of cool. Mine had a beautiful tiled floor, retro furniture, a giant bed, and one of the most beautiful bathrooms I've ever seen. For me, it's all about that bathroom. Decked out with ocean blue tiles and a waterfall shower, I could have spent hours admiring the beauty of that bathroom. On top of all that, like all the rooms in Retrome, I had my own private outside area – a big terrace which I accessed climbing the little steps out of my window – a fairytale feature to say the least.
Aside from double rooms, Retrome Barcelona also offers 4 apartments in its brand new wing a couple of buildings down from the main hotel. These are perfectly designed for couples looking for a little extra room, with a living area and larger outside balcony, perhaps those wanting to stay in Barcelona a little longer. That said, the couches in the living areas of these apartments can turn into beds, so the apartments can sleep more people if needed. They also include a kitchenette complete with fridge, storage space, and your very own espresso machine. This new wing also has a couple of reception areas, filled with even more retro furnishings.
Facilities
At Retrome, you'll find high quality wifi, a fridge and espresso machine for you to use whenever you like, a cool lounge area complete with vintage furniture (naturally!), and a large table surrounded by chairs to add a social element. This is where guests are informally checked in to the hotel, an example of just one way Retrome like to keeps things as relaxed, social, and authentically Spanish as possible. They pride themselves in making guests feel comfortable, and offering a more intimate, friendly setting for your stay. I can happily vouch for Retrome that I felt this aspect of their mission strongly during my stay.
Food
Even though Retrome is considered more of a B&B in Barcelona, breakfast is actually served across the street at a local cafe named Zafra. Visitors can buy a token from Retrome for €7, and there are two breakfast options at Zafra – a traditional breakfast, with a croissant, sandwich, tea and juice, or a healthy version with fruit instead. The reason why Retrome have decided to do this is because they want to preserve Spanish culture in their hotel expeience as much as possible. Spanish locals don't tend to have breakfast at home that often, much preferring to grab a coffee and pastry at a cafe instead. I loved the way Retrome decided to incorporate this into their hotel, and each day I enjoyed breakfast outside Zafra, in the morning sun.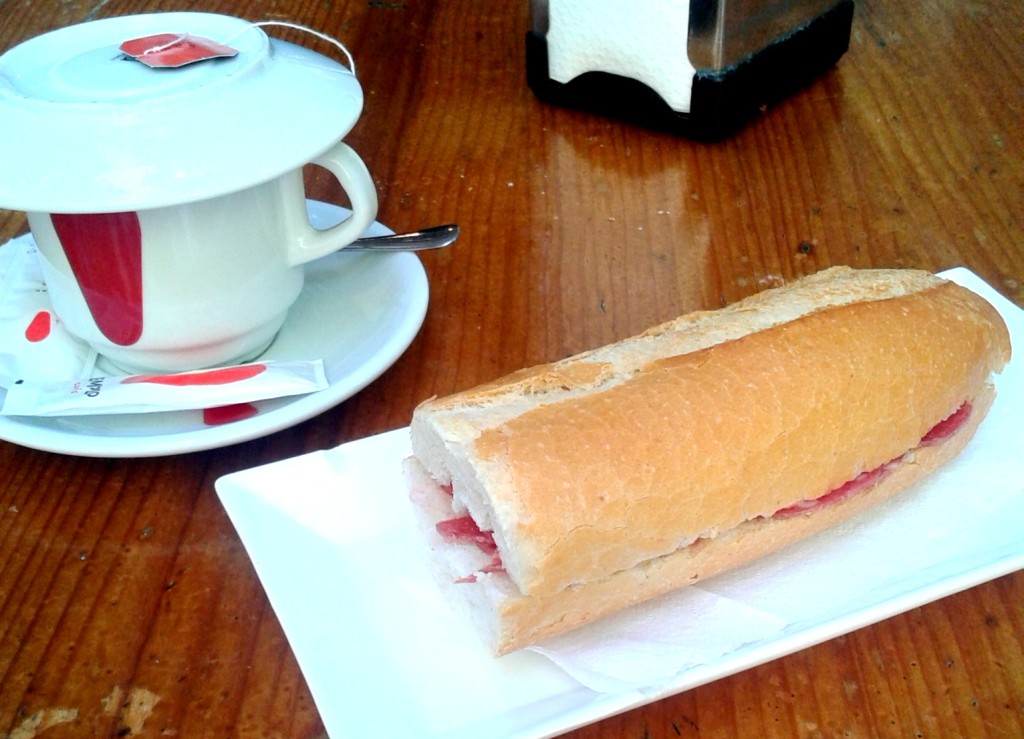 Cost
Prices at Retrome vary depending on the kind of room you take, and what time of year it is, of course. In high season, a double room costs €120-150 per night, and the apartments cost €150-200. What you do have to keep in mind when considering these prices is that Barcelona is an expensive city to visit, no matter where you are. Considering that these are the prices at the busiest time of year, and taking into account the experience of staying at Retrome, I feel these are reasonable. These prices are great for professional couples visiting the city for a long weekend and looking for a unique, authentic place to stay in Barcelona – you won't find much else here for this quality at the price, and so unique. Plus, if you have a few more of you, the apartments work out to be more cost-friendly.
People and Service
I cannot fault the people working at Retrome on their level of service, kindness, and constant willingness to please. There are just a few members of staff, which once again hits home the local feel of the hotel. Staff are eagerly at hand to help you out with any queries you may have about the hotel, and tips or local Barcelona recommendations for offbeat things to do in the city.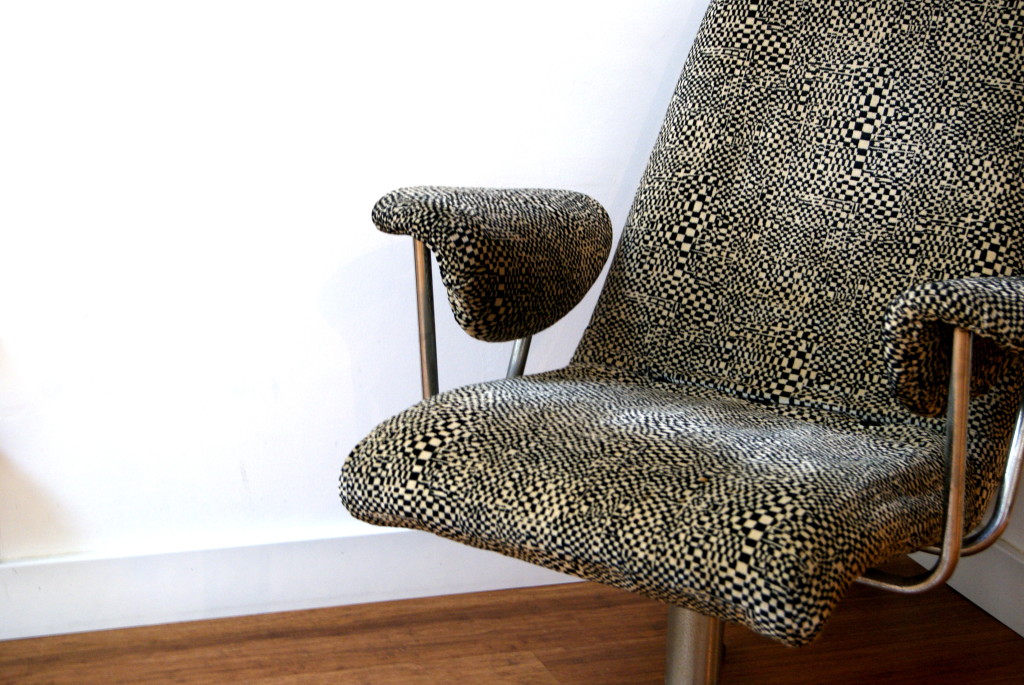 Atmosphere
I saved my favourite thing about the hotel until last. Whether it be the vintage furniture and decor, fresh and clean feel, spacious setting, or welcoming staff, Retrome just has this energy about it that I fell head over heels for. There is something about the calm, cool, and collected atmosphere that really resonated with me, which made it such an enjoyable place to stay for a few days in the city. I have to mention – these guys also have a Retrome in Rome (which was opened first – which explains the name!) and are planning on opening more around Europe and the world as they continue to expand.   These guys don't want to just run a hotel, a place where people check in and out and lay their head for a few hours. If you're the kind of visitor that wants that, you can certainly find it here, of course, but if you want more out of your stay in Barcelona, it's here. Retrome is an experience, a way for you to get in touch with a unique side to the city – it is 'La Dolce Vita' – a truly magical place to stay in one of the most mesmerising cities in the world.
Have you ever stayed in a vintage themed hotel or a place like this anywhere in the world?