Photo journal: Évora's Chapel of Bones
'Nos ossos que aqui estamos pelos vossos esperamos' 
A sobering message above the entrance to Évora's Chapel of Bones – 'We bones here, for yours await'.
Built in the latter half of the 17th century, the walls of this morbid chapel are made up of thousands of skulls, femurs, humeri, and more. The chapel  – 'Capela dos Ossos' in Portuguese – was designed to act as a reminder of the human transition between life and death, and as you wander around the small room the bones staring back at you do nothing but that.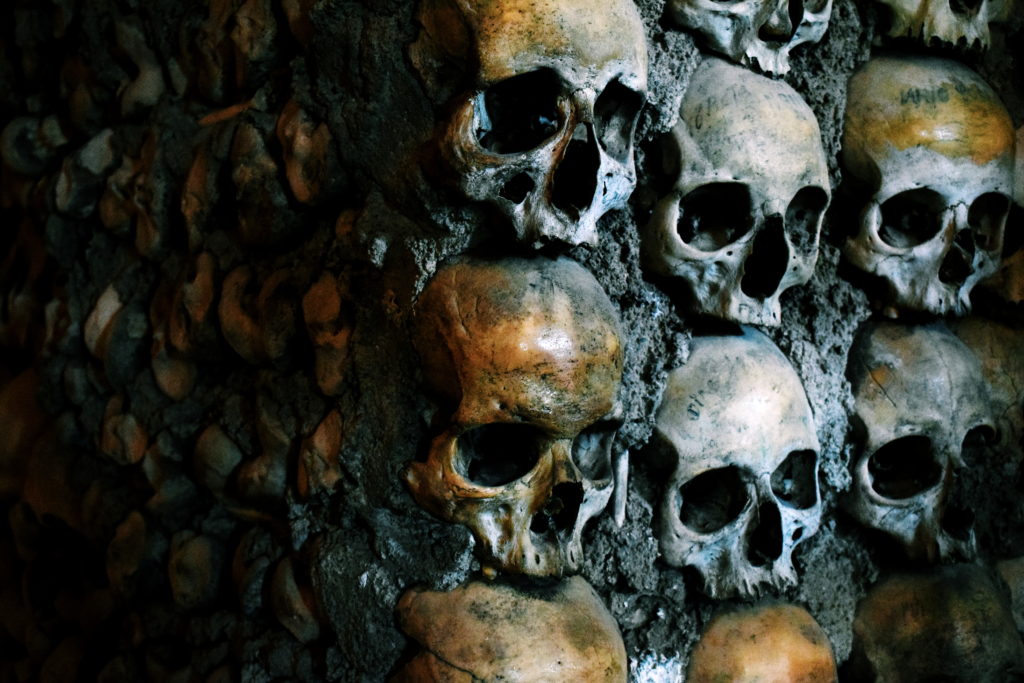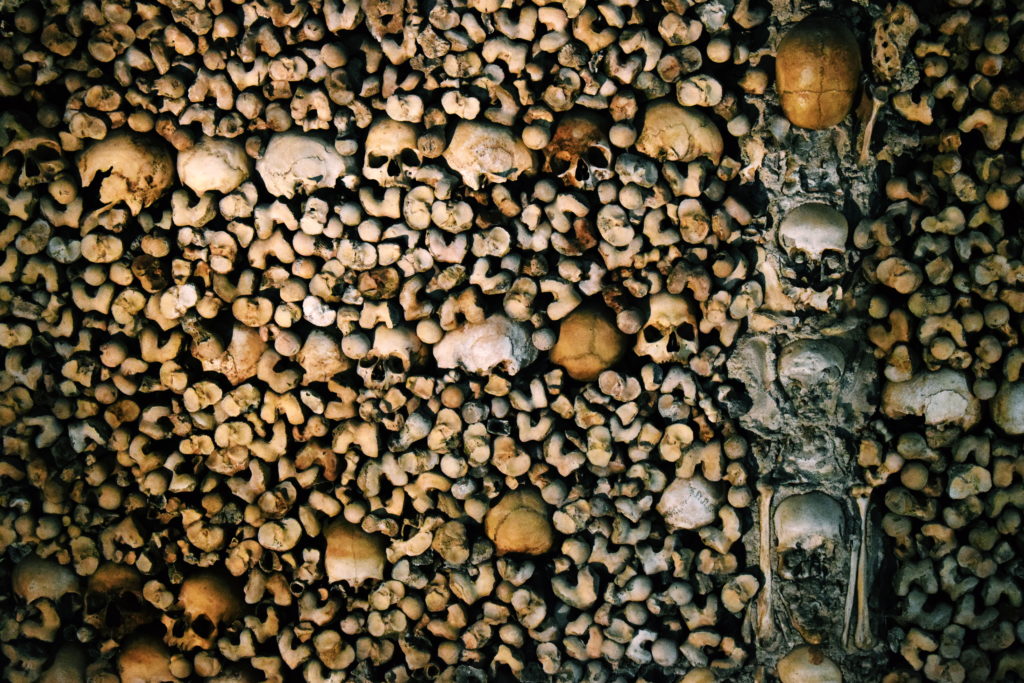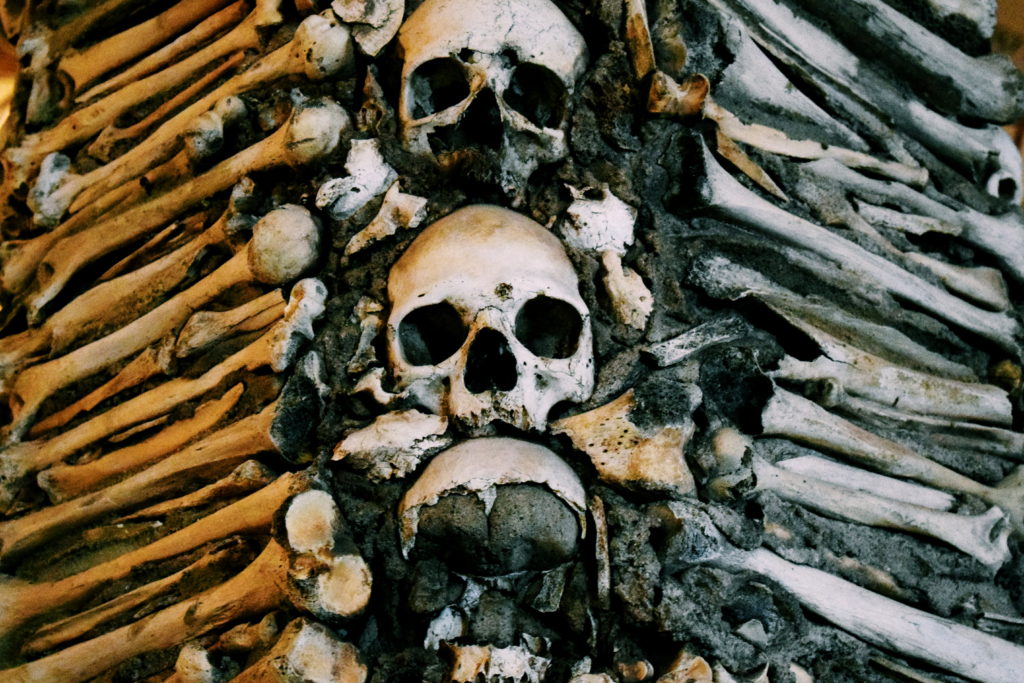 Lighting throws shadows into eye sockets, and across the stacks of limbs. Skulls are arranged in columns, their upper teeth resting on the person below as if biting the top of their head. The ceiling is covered with ornate paintings and passages from Scripture, lined by more skulls with sunken cheek bones in rows across the archways.
Golden features cover the back of the room with an image of Christ on a cross in the centre, and a stone tomb stands to one side. This is the final resting place of Bishop Jacinto Carlos Da Silveira, who died in 1808 during the French invasion of Évora.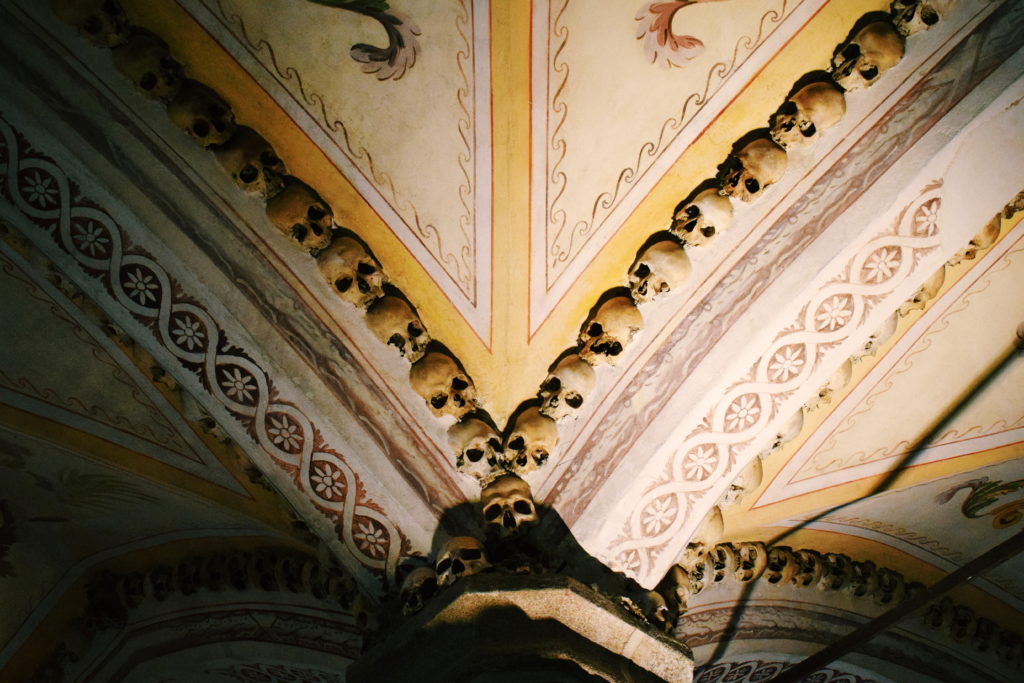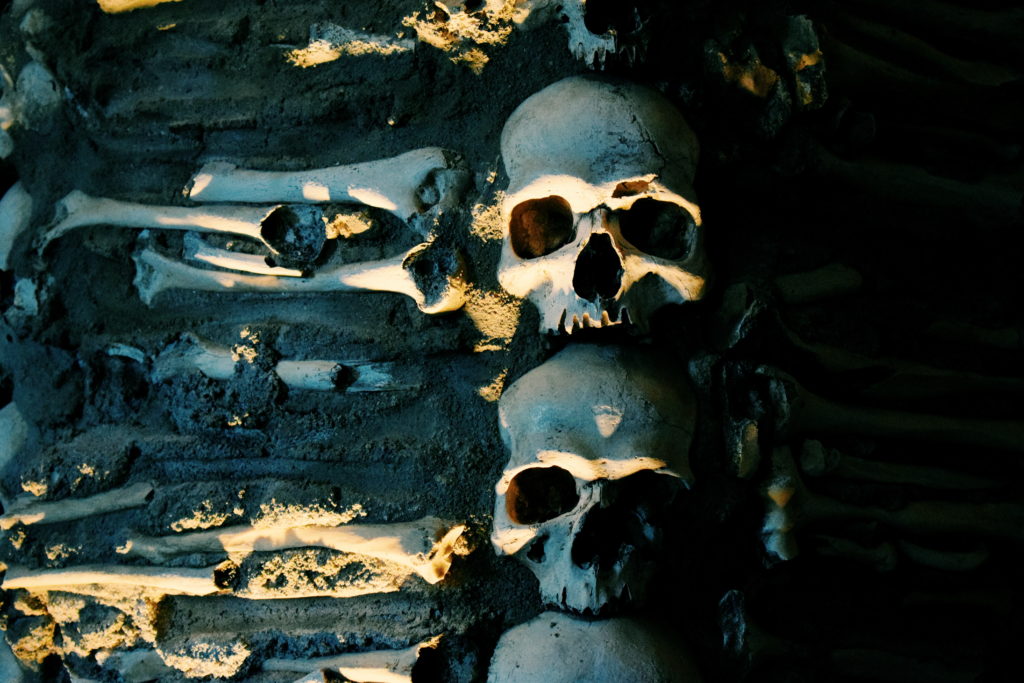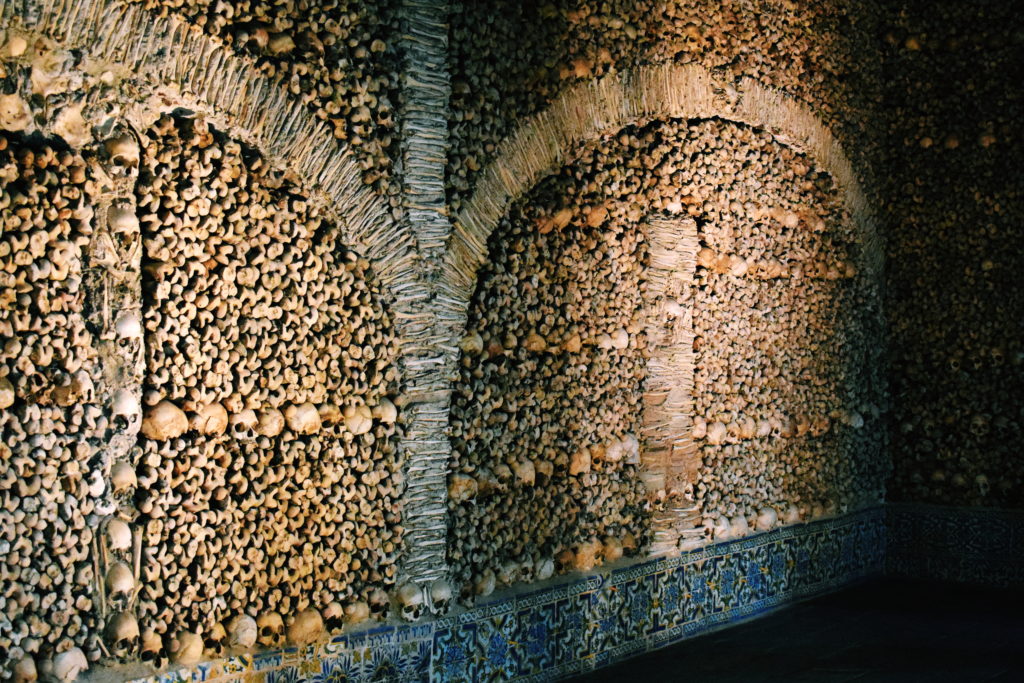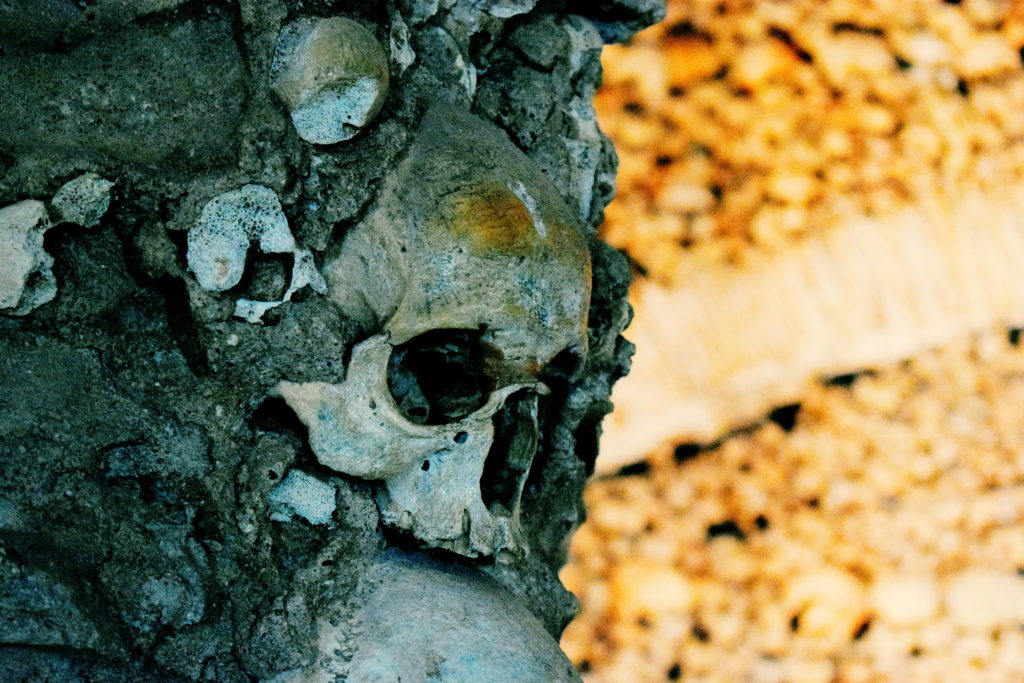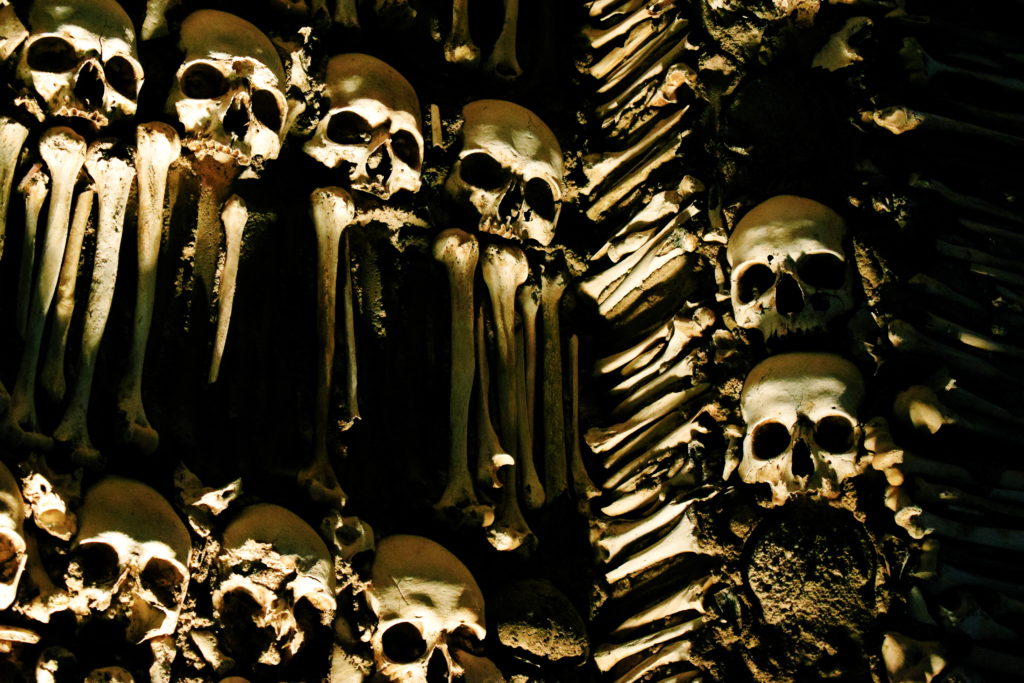 To visit Chapel of Bones is to stop by one of the most fascinating sights in Évora. It might seem a little macabre, but the walls of human remains are well worth seeing with your own eyes. Admission costs €3.
Would you visit Évora's Chapel of Bones?
Have you been anywhere else in the world like this?