Tastes of Tradition in Athens: Manas Kouzina Kouzina
"In Greek, we say the word twice when something is becoming extinct – it's mostly used with animal species. We used it for Manas Kouzina Kouzina because this kind of cooking is dying out." 
— Stephanos Spathas, owner of Manas Kouzina Kouzina
Plate after plate of food was put down in front of us. When asked by the waiters what we would like to eat, our reply was simple: 'Whatever you recommend.' As it turns out, they recommended everything – and for good reason. It was lunch time at Manas Kouzina Kouzina, which meant creamy pasta dishes topped with cheese, spicy lamb balls in rich tomato sauce, stuffed vine leaves, a fresh salad bar, and as many slabs of feta as I could fit in my belly (which is a lot, even on a bad day). Carefully prepared with just the right mix of herbs and spices, every dish was packed full of flavour. Not in a pretentious, flouncy, complicated kind of way, but a humble, no-nonsense, hearty fashion – just like Mama would have made it.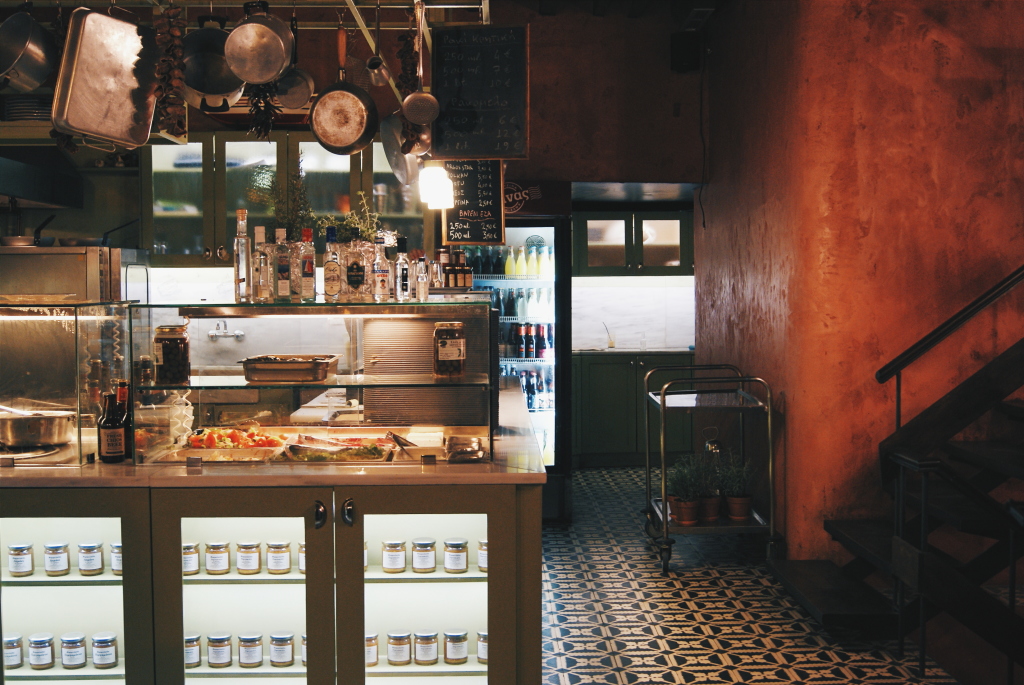 That's exactly what Manas Kouzina Kouzina is going for. The owner, Stephanos Spathas, puts the restaurant's mission in plain words: 'We want to recreate the cooking of our mothers and grandmothers.' Having opened in 2012, a time of struggle for the city of Athens, Manas Kouzina Kouzina wasn't a popular idea among restauranteurs and to this day you won't find many quite like it in the city.
Business owners in Athens are focused on building a brighter future, and the food industry in particular is looking to contemporary cuisine and unusual ideas. That's what makes Manas Kouzina Kouzina so special, because it embraces tradition and simplicity – a mind-set that I imagine is difficult to fall into in a city that is trying to be forward-thinking in order to rise from the ashes. It's admirable that Manas Kouzina Kouzina opted instead to look to the past – back to basics – and use that as its foundation.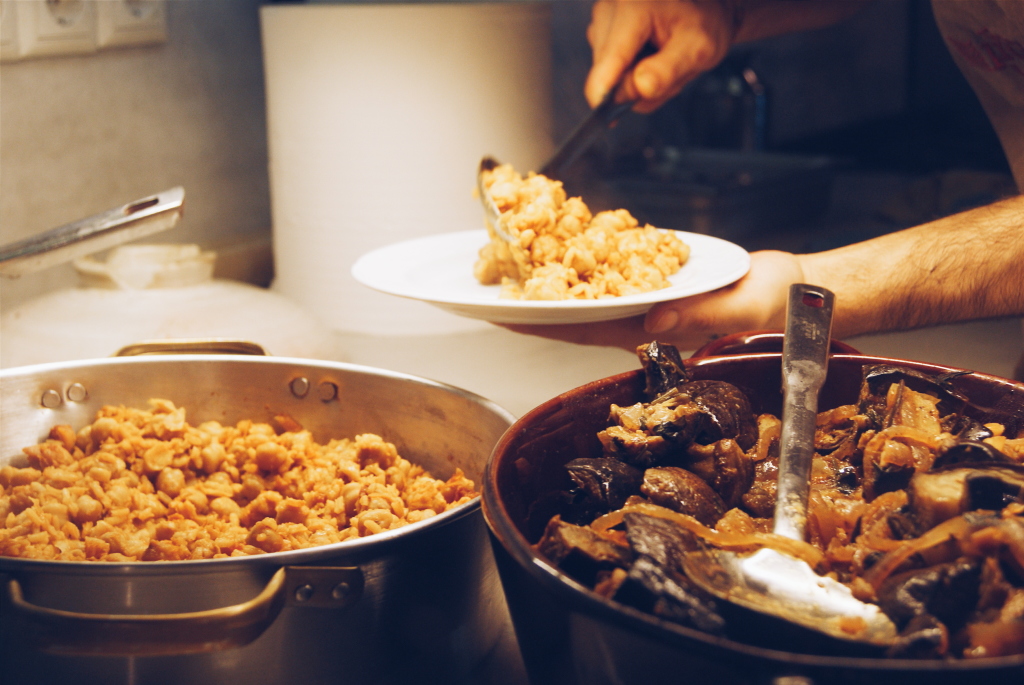 While Manas Kouzina Kouzina's mission might be simple, the execution is far from it. The restaurant is exceptionally detail-oriented, with its ethos engrained in every step of the experience. Not only is the food cooked in a traditional way in terms of the ingredients, but what it's prepared in reflects Mama's cooking too. Stephanos explains, 'At lunch, the food is cooked in these metal trays, on the stoves. In the evenings, we switch to ceramic pots and the food is prepared in the oven. This is how the mothers and grandmothers of Greece cook'.
All ingredients used are local, and that is also the case for the wide selection of craft beers – all Greek. Even the logo is a piece of the puzzle. A common tradition in Greece is for mothers to send cooked food to their children once they move away from home, which is why Manas' logo is a postage stamp. It's also why takeaway food is served up in Tupperware boxes.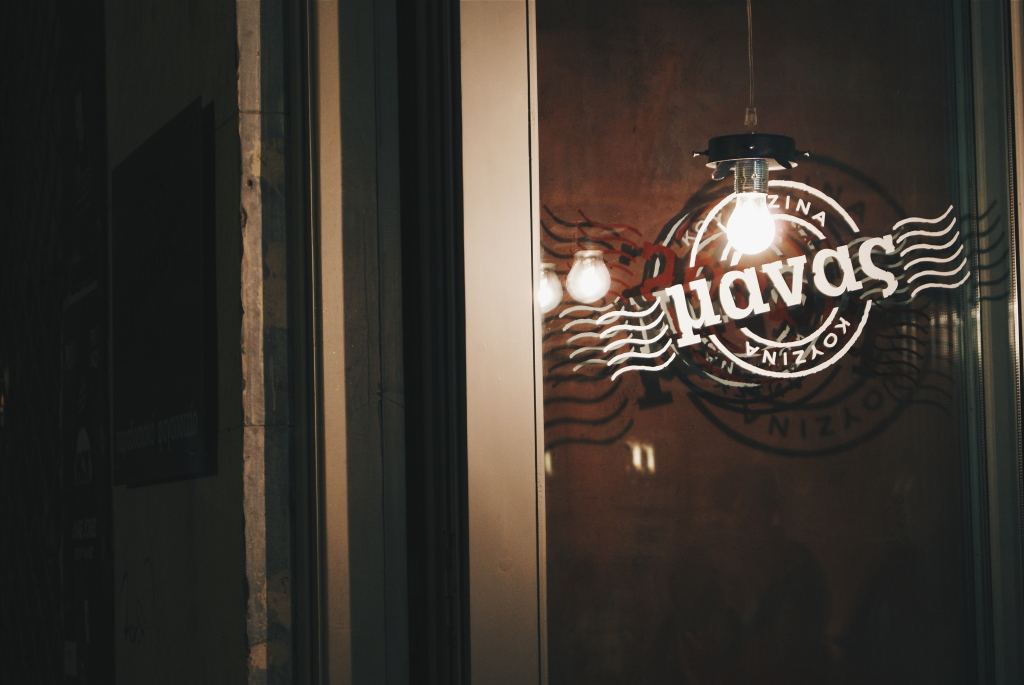 Manas Kouzina Kouzina is just one establishment holding the torch for a more hopeful future for Athens. Having not visited before October 2014, I had no idea it was going to be the innovative, creative, and dare I say it, hip, place I found it to be. The people of Athens are determined to find new ways to both hold onto their cultural identity as well as breathe fresh air into the city – particularly business owners. This sentiment is echoed in Mayor Giorgos Kaminis' words: 'We have our scars, we don't hide them, but we're doing everything we can to keep this city going. Every year is going to get better for Athens.' Manas Kouzina Kouzina is one among many with their eye on the prize.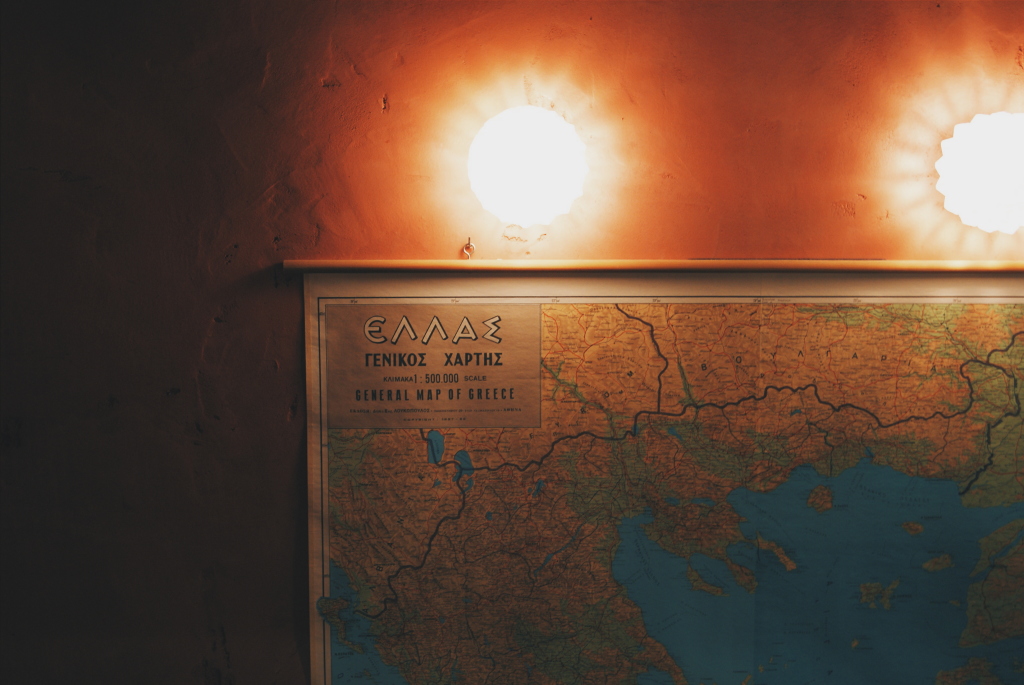 Sitting on the high stools at Manas Kouzina Kouzina's tables, which spill out onto Aiolou Street, you can enjoy delicious home-cooked Greek food, listen to Greek music (played live at the restaurant some evenings), and watch as Greek customers flood in and out. Workers on their lunch breaks sweep in wearing suits and order takeaway, groups of friends polish off endless plates as they catch up on news, and families gather to enjoy the dishes of generations gone by. Manas' customers are as everyday as its objective – humble and honest, authentic and real.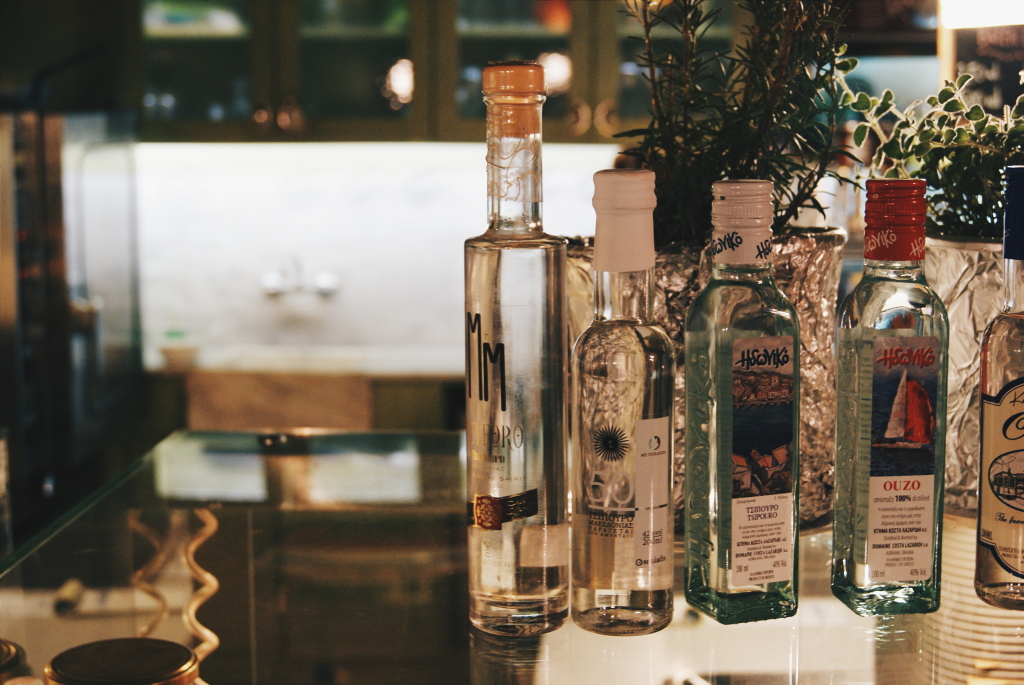 Have you ever eaten anywhere like this around the globe?
Do you often search for local restaurants when you travel?
8 responses to "Tastes of Tradition in Athens: Manas Kouzina Kouzina"