7 lessons learnt from living in Portugal
April 6th 2017
We've been living in Portugal for almost a year now, and the country has amazed us as the months have passed by. With flawless natural beautiful, fascinating cities, and charming people, there's not much to dislike about this edge of Europe. If you're thinking about expat life in Portugal, here are a few things to know before you go.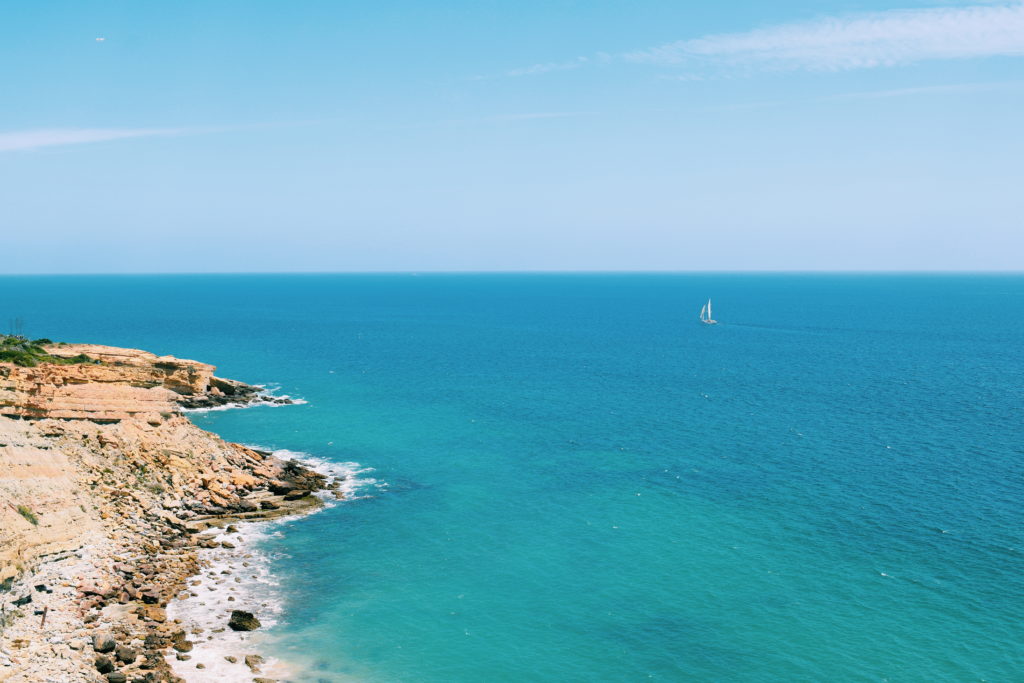 1. You don't need to speak Portuguese (but you should try)
In almost every region in Portugal you will find people who speak English, making it an unproblematic place to travel around if you've no knowledge of Portuguese. However, like most countries the locals appreciate it if you know a few basic phrases. The Portuguese are well aware that their language is quite difficult to master, but the essentials don't take long to memorise.
Before you arrive, at least learn how to say good morning, thank you, and order in a restaurant to show you're making the effort. Once you get here, Portuguese lessons are relatively easy to find and private one-on-one classes can cost as little as €15 per hour. Taking these will help you to improve your pronunciation and get your head around the language's many nuances.
2. Road tripping is the best way to explore
While public transport in Portugal is well developed and affordable, to get out to the far-flung corners of the country (in our opinion, the most interesting), you need a car. This is even possible if you're on a budget – hiring a car in Portugal is very cheap, costing as little as a few euros a day depending on which company you choose.
Many of Portugal's highways are tolled, but there are always ways around this expensive system. The alternative routes take more time, of course, but a benefit of taking the back roads is that they allow for exciting, unplanned stops to interesting points along the way.
Expat life here is made much easier with a car. That's not so much the case if you live in the centre of Lisbon or Porto, however, but outside these cities having a vehicle to get to supermarkets and to visit nearby towns is almost essential. The second-hand car rental business in Portugal is huge, so you'll have no problems finding a runaround for €500 or so.
3. The food is wildly underrated
Pastel de nata, piri piri chicken, and bacalhau (salted cod) are among the highlights of a Portuguese menu. It's not often that people come to Portugal for a foodie adventure, but the country's culinary scene is growing in popularity year-on-year, with these classic dishes propping up most menus alongside more modern options.
In the cities you can find world-famous chefs whipping up experimental flavours, and in the countryside you're never too far away from a humble eatery, a place that's cooked quintessential Portuguese food for decades. It's one thing coming here for a few days to sample these foods, but living in Portugal offers the opportunity the get yourself well acquainted with them. Come hungry, and expect to put on a few pounds in the first couple of months…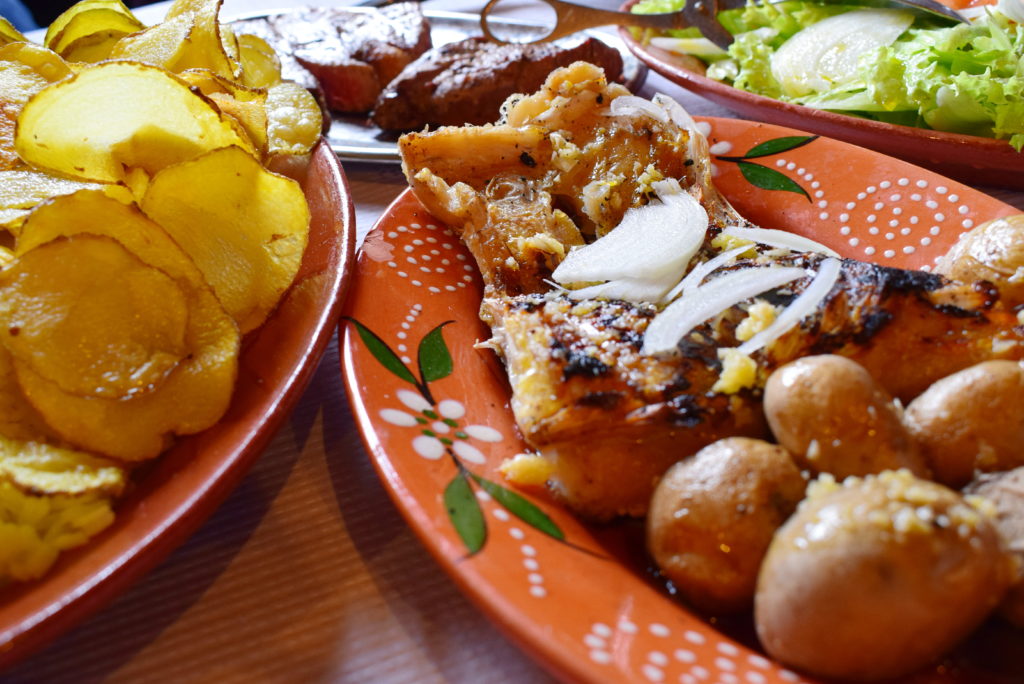 4. Portuguese people are among the friendliest in Europe
Welcoming, humble, humorous – Portuguese people are a joy to be around. Sure, life moves at a slower pace here and when you live in Portugal you'll find yourself cursing the amount of time it takes to get things done or the crazy drivers on the roads, but in character most Portuguese folk are warm and love to chat. Breaking that barrier between foreigner and local proves even more successful when you speak their language, of course, but many are easy to get along with regardless.
5. You can come here alone
We've said before that Portugal is great for solo travellers, but it's also ideal for solo expats. The combination of friendly locals and a large expat community ensures it's straightforward to make friends, especially in densely populated places like the Algarve. When you're out in the middle of no where it's a little more tricky, so pick your home wisely if you want to socialise a lot.
6. It's very safe
We've been living in the Algarve for the entire year we've spent here, and on an almost daily basis we leave our patio doors wide open if we're just popping down the road to the shop. It's uncommon for people to steal or get mugged in Portugal, and there is a lot of trust between those living here.
We have to admit, it's a nice feeling not having to look over our shoulders very often. A relative amount of crime does occur sometimes, perhaps more in the major cities, but no more than you might find at home or in any other large town.
In terms of health, you're also more or less covered here – you can drink the water and it's rare to get ill from the food. That said, looking after yourself and your belongings is important when abroad, so take out some expatriot insurance if you want to err on the side of caution.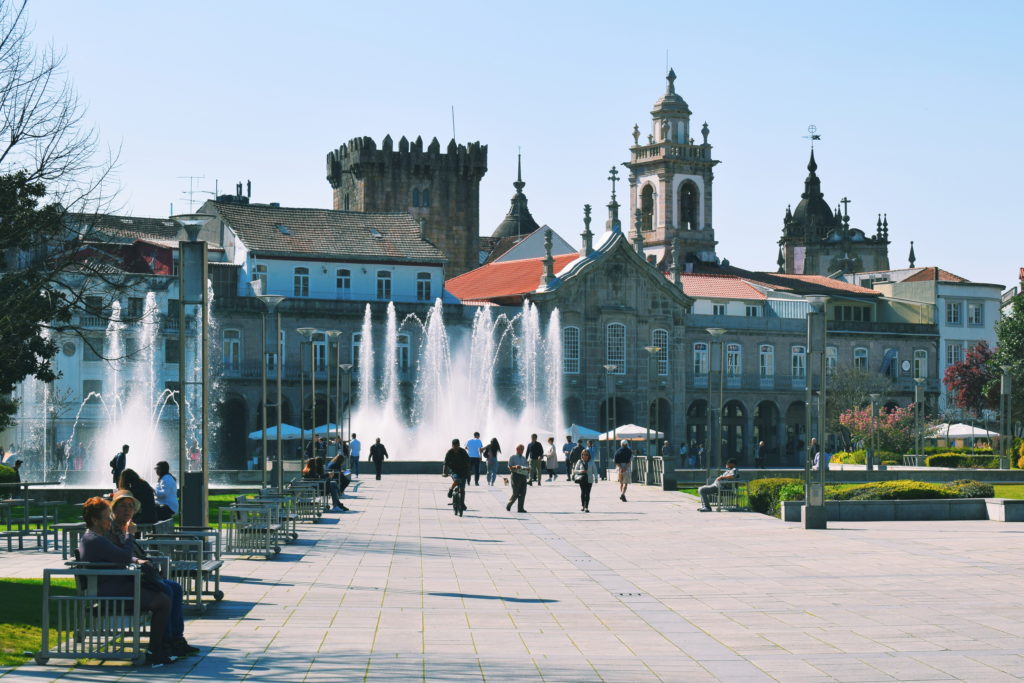 Braga, northern Portugal
7. Don't neglect the rural corners
Don't get us wrong, we love Lisbon, Porto and the other cities we've visited in Portugal. However, the memories that will stick with us for the longest are the experiences we've had in the middle of nowhere: staying in gorgeous rural properties, visiting the country's forgotten corners, and brushing shoulders with farmers up in the mountains.
When you come here for an extended period, make the effort to get out into these smaller villages to witness everyday life frozen in time. Many of these places have remained unchanged for hundreds of years, offering an authentic and timeless snapshot of life in Portugal.
Have you ever considered living in Portugal?
4 responses to "7 lessons learnt from living in Portugal"