Lean In: A Winter Journey in Southwest Wales
The sun came out in slices through the trees and rolled over the windscreen as we drove along the spaghetti roads through Brechfa Forest. Vast stretches of dense foliage rose up the hills on one side of us and valleys swooped down on the other. A palette of greens, browns and blacks blended to form the landscape; trees and their mucky roots, stomped hiking trails and piles of dead leaves. Every few miles we passed through a collection of houses, their inhabitants pottering with daily duties. Around lunch time we'd without fail see one or two gravitate towards the village pub for a swift midday pint.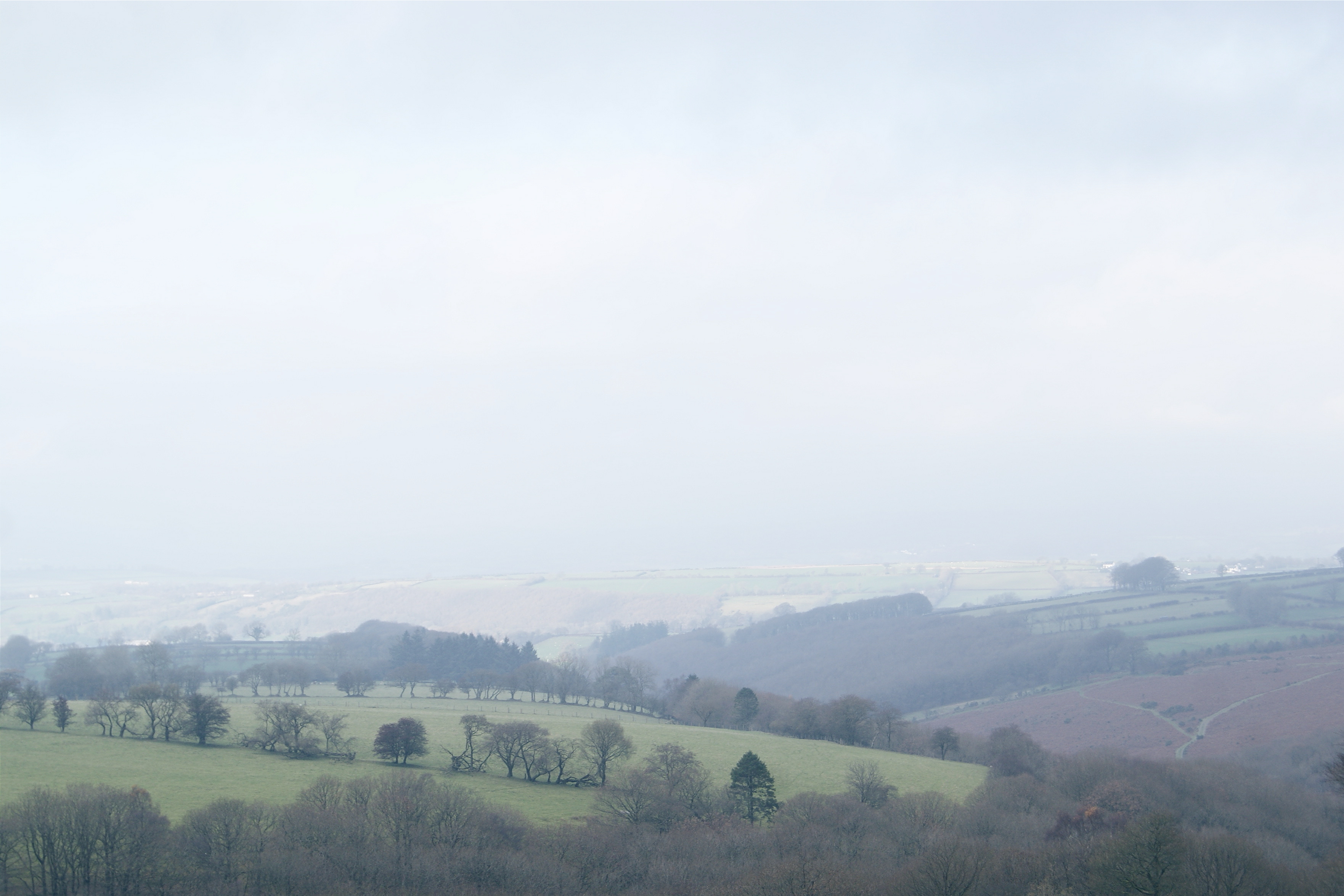 I've always found something satisfying about wearing sunglasses and a thick winter coat at the same time. It's even more satisfying when it's the end of November and you're in Wales, a notoriously soggy country in the winter months (and a number of other months, for that matter). Everyone in my family has been brought up with a can-do attitude when it comes to weather; we'll be outside come rain or shine, all it takes is the appropriate layers. It's this kind of lunacy that brought us to the decision to spend five days in Carmarthenshire and the surrounding area of southwest Wales at the end of November – my mother, uncle, dog, and I in a tiny cottage in the forest. My sunglasses certainly weren't on the entire time as we experienced a spectrum of wild weather, but this did not discourage our appetite for exploration. Our journey began up in the hills.
Brechfa Forest and Llandeilo
Sat right in between two of Wales' most beautiful national parks – the Brecon Beacons and Pembrokeshire Coast – it's no wonder that few people think to visit Brechfa Forest. Stretching out over 18,000 acres, Brechfa is known for its ancient, magical atmosphere. Today, it's just under-the-radar so as to dodge an overwhelming tourist haul, but striking and distinct enough for the more deep-digging among us to find its special qualities. Giant blankets of trees crawl up the mountainside, and while there is a lot of work underway for processing timber and building wind farms in the area, large portions of the forest remain untouched and through them burrow walking trails and biking routes.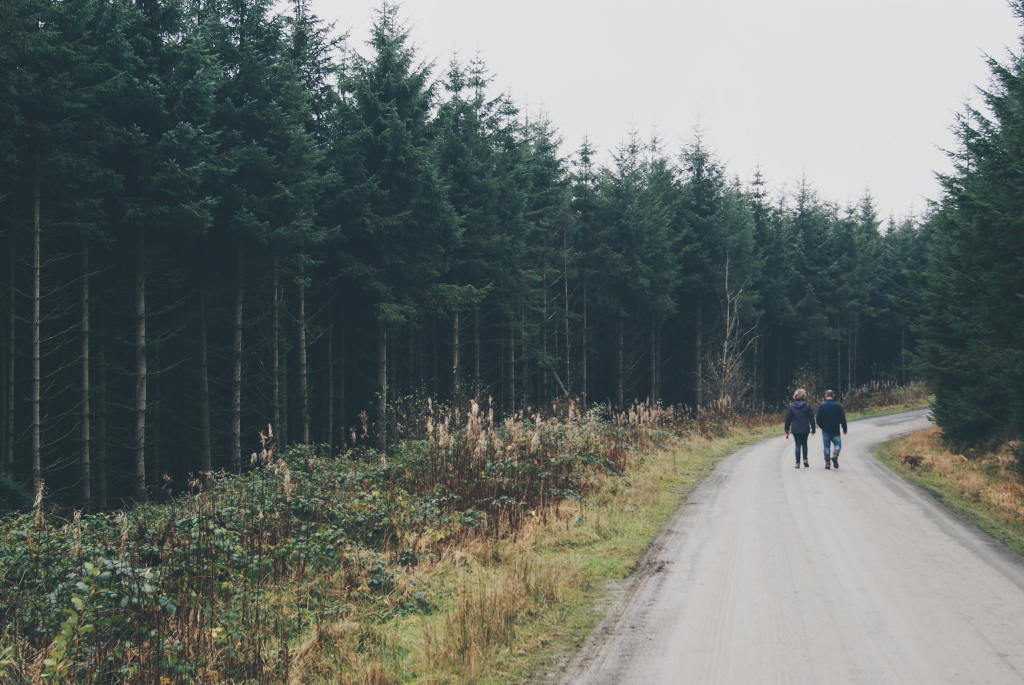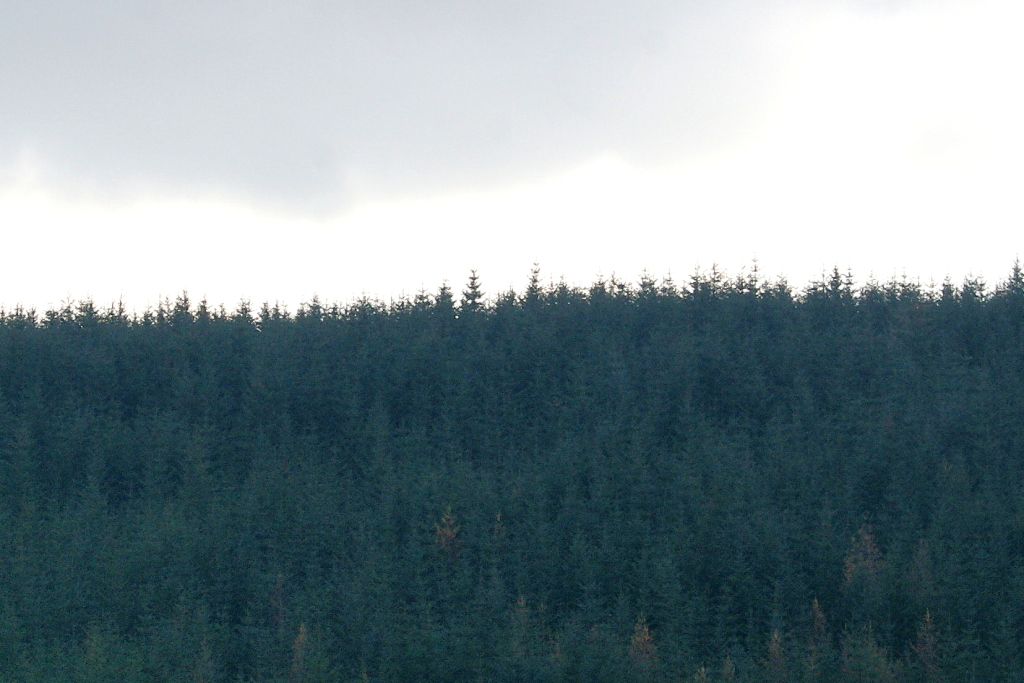 We stayed at Brechfa Forest Barns, a cluster of holiday cottages atop the hills that Brechfa Forest calls home. The owners, Nikki and Jason, with their three rather boisterous Beagles Woody, Cookie, and Oscar, moved here in 2009 with the dream of setting up a holiday rentals business – they've been running their accommodation in Brechfa Forest ever since.
Two larger cottages, The Hay Barn and Bay Tree Barn, are the main attraction for families or groups of friends. As these were booked out during our stay we chose the Old Bike Shed, and what this minuscule cottage lacked in space it more than made up for in charm; every nook is put to use with well thought-out design. Our nights were cosy and comfortable, wrapped up in warms blankets with good food cooked in the Shed's little kitchen. On the afternoon of our arrival, with walking boots laced tight, we spent our first hours familiarising ourselves with the surroundings; the depths of Brechfa Forest were just minutes away by foot. We weaved our way along roads and trails, gazing up at the timbers looming over us, cheeks a little pink as the gusts of winter winds came and went.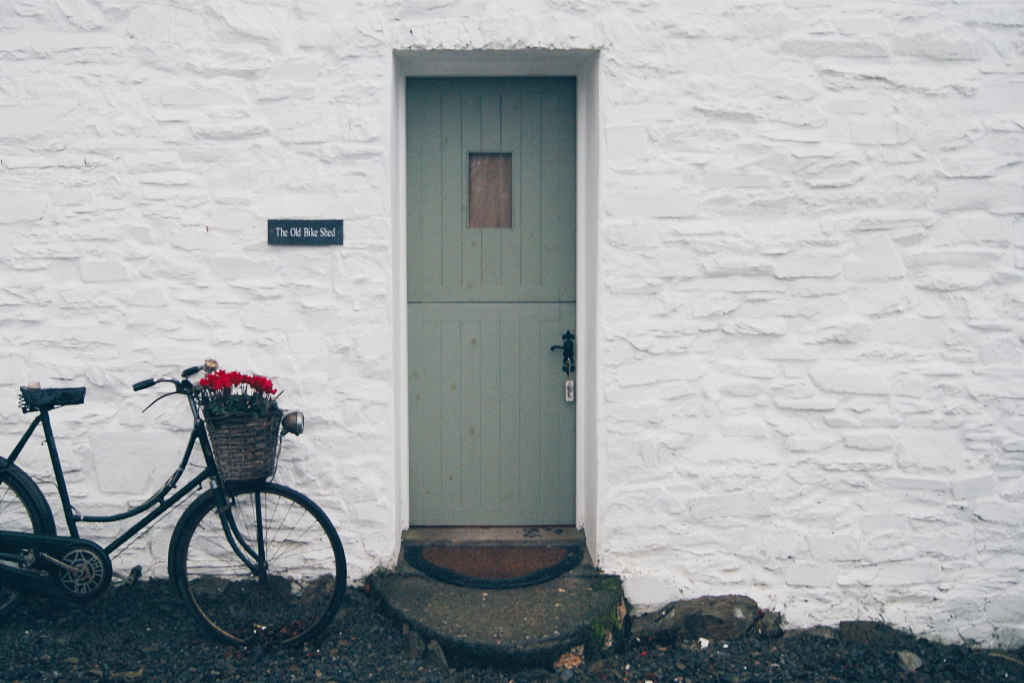 For provisions, we'd venture to nearby Llandeilo. This humble market town is where the folk from surrounding villages converge to stock up on supplies. creating a warm, communal atmosphere where people stop to chat in the streets while running errands for the week. It was our mission to sample local produce while in the area, which lead us first to Hugh Evans, a local butchers. Ordering a mound of bacon and a generous cut of their finest meat for roasting, we chatted to one of the butchers and enquired where to find local fruit and vegetable as we were trying to avoid supermarkets as much as possible. 'Yes well, the less said about supermarkets the better', he said, before giving us precise directions to a large green building that was packed with seasonal produce and more friendly locals.
There was one shop in in particular in Llandeilo that captured our attention, and that was Ginhaus. To be perfectly clear, Llandeilo is a very small town, with only a handful of high street stores, a couple of pubs, and not a lot more. It would feel like a village to anyone from a big city. So finding a sleek, modern store selling all kinds of artisan gins took us a little by surprise. On top of that, Ginhaus is also home to a fully-stocked deli selling cured meats and cheeses, biscuits, chutney, hot sauce, olives and anti-pasti, and tea, coffee, wine and beer to boot. (It's like someone made a list of everything I love in the world and put it all in one room.) We stayed a while, sampling sips of gin here and there with the help of the shop's masterful assistants and purchasing an unnecessary amount of local cheese.
We waved goodbye as we left 20 minutes later. I felt like I had learnt something about the area and its people just over the minute dialogues we had with locals in these shops. This area of Wales might feel low-key to visitors, but that's not to say you can't find character, creativity and the unique here. My visit to Llandeilo was a reminder that every corner of our world has an interesting story to tell. There is as much colour and beauty in what the locals have to say than there is in the mountains, and both weave together, in equal measure, to form Carmarthenshire's story.
Pembrokeshire Coast National Park
Stretched out along 420km of coastline and looped around the southwest tip of Wales is Pembrokeshire Coast National Park. Unlike a more typical national park you may imagine, one that spreads out in a circular shape perhaps, Pembrokeshire follows Wales' coastline and is centred around its connection with the ocean; in parts the park dives inland, but never more than 10 miles from the sea. Covering an area of 615 square kilometres, it's one of the smallest national parks in the UK but a hotbed of activity – home to immense cliff views, a vast array of wildlife, and award-winning beaches. The impressive facts and figures about Pembrokeshire Coast National Park are endless, a kind of beauty made clear in pictures but infinitely magnified when seen with your own eyes.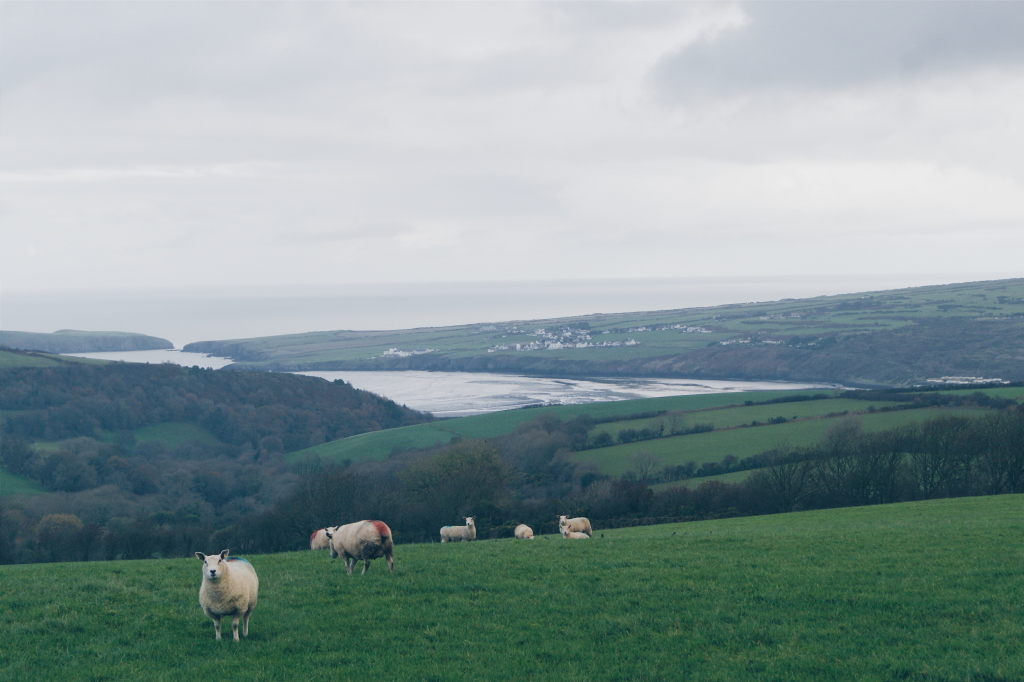 We reserved an entire day for our own exploration of Pembrokeshire Coast National Park, heading for the section on the northern coast of Wales. Approaching from Brechfa – which is to the east of Pembrokeshire – we drove up and down hills across the countryside and as we got closer began to catch glimpses of the park's coastal scenery, stopping for photos every now and then. Towards the sea the hills are cut in half, their jagged cross-sections laid bare to form the cliffs. Pembrokeshire's coastline dives in and out, in and out; the ocean has been kind to some parts and brutal to others, forming coves and hidden cracks for miles along the shores.
Our first stop was the town of Newport, and here we headed straight for the sands. It's through this town that the Nevern River (or Afon Nyfer, in Welsh) flows and meets the sea, and a slushy sandflat is formed when the tide is out. The odd boat sits washed up, leaning to one side for support, and groups of gulls tip-toe across the ocean-washed floor. Collections of pastel houses line the land that stretches up from either side of the river's mouth, and behind these tower the park's larger cliffs and mountains. Though it drizzled with rain for most of the time while on this beach, just as we left the sun shone down on the hills in the distance, lighting up the greens, browns, and golds.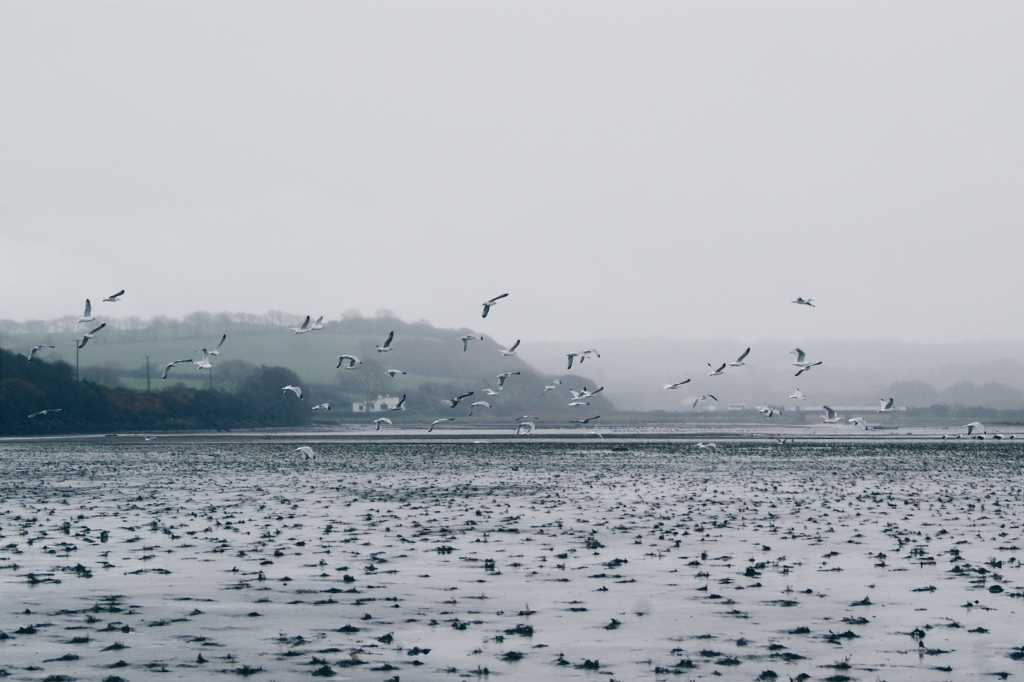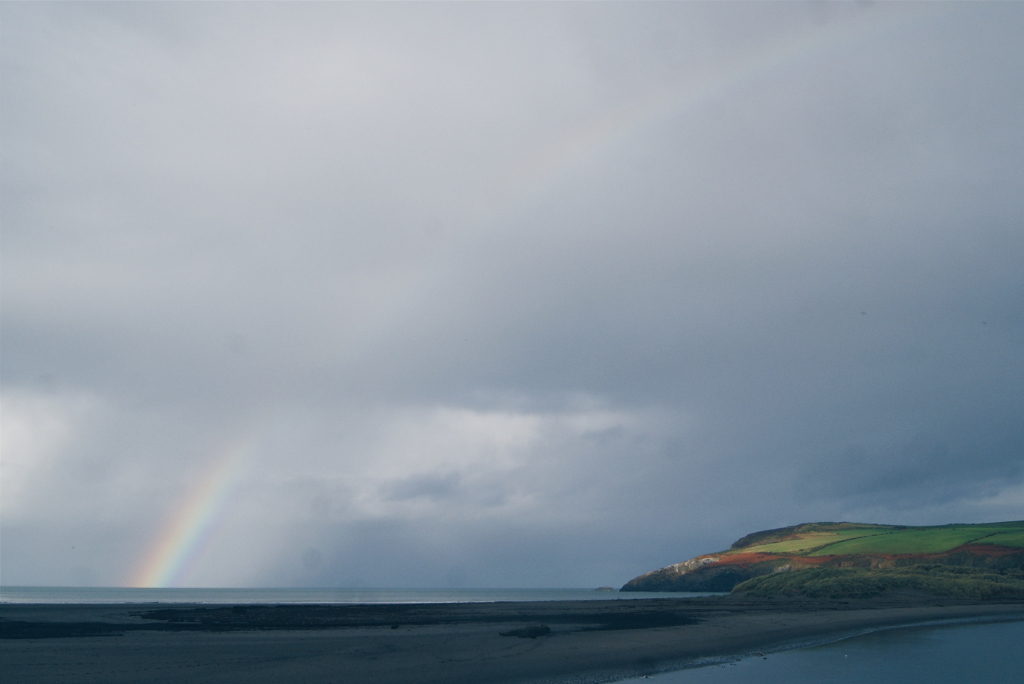 The rest of our time in Pembrokeshire Coast National Park was spent driving through little villages and along the tops of the cliffs, making turns where our intuition lead us and admiring the view at every opportunity. For lunch, we stopped at The Golden Lion, a dog-friendly pub in Newport that served a local ale brewed just down the road by the barmaid's uncle. Further west we found ruins of ancient churches blown away by storms, and for sunset headed for a tiny beach at Fishguard Bay, where we watched the sun pour a hazy blanket of rays over the cliffs and seep into the cracks of splintered rocks. It was the kind of divine winter sun you feel warming you through your pores.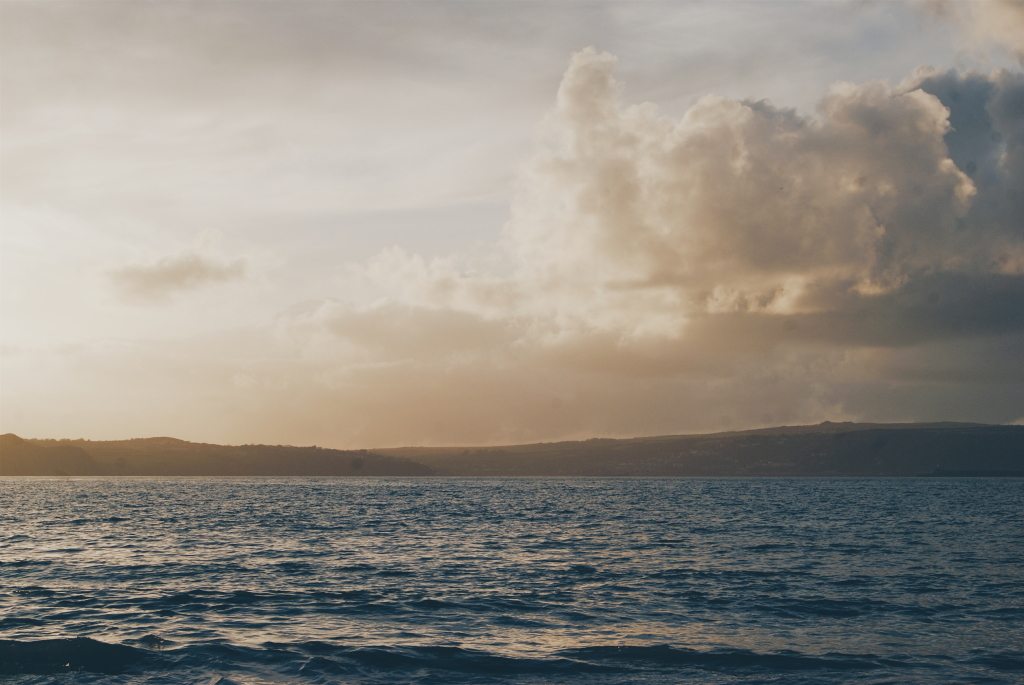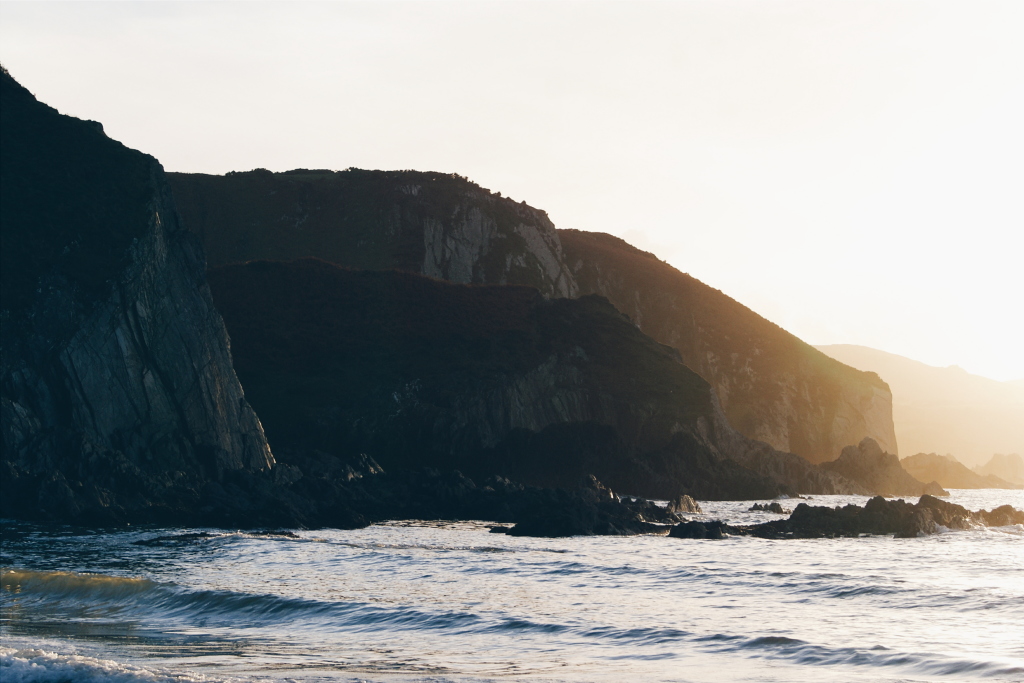 Aberaeron and Cei Beach
For its signature multi-coloured houses, quaint harbour, and slow-paced local feel, the medieval town of Aberaeron – in the southern part of the county of Ceredigion – made it quickly on our west Wales to-do list. The tall masts of sail boats parked up in Aberaeron's docks are the most typical view you'll find here; while the port's heyday may have been and gone its quiet bustle still remains and visitors come here for a calm holiday on the coast. We dove into the shops that line the town's main square, taking refuge from the cold and eyeing up trinkets to take home. At lunch time we settled into one of the town's pubs for a warming Sunday roast dinner and pint of ale, looking back on what had felt like a journey much longer than just a few days.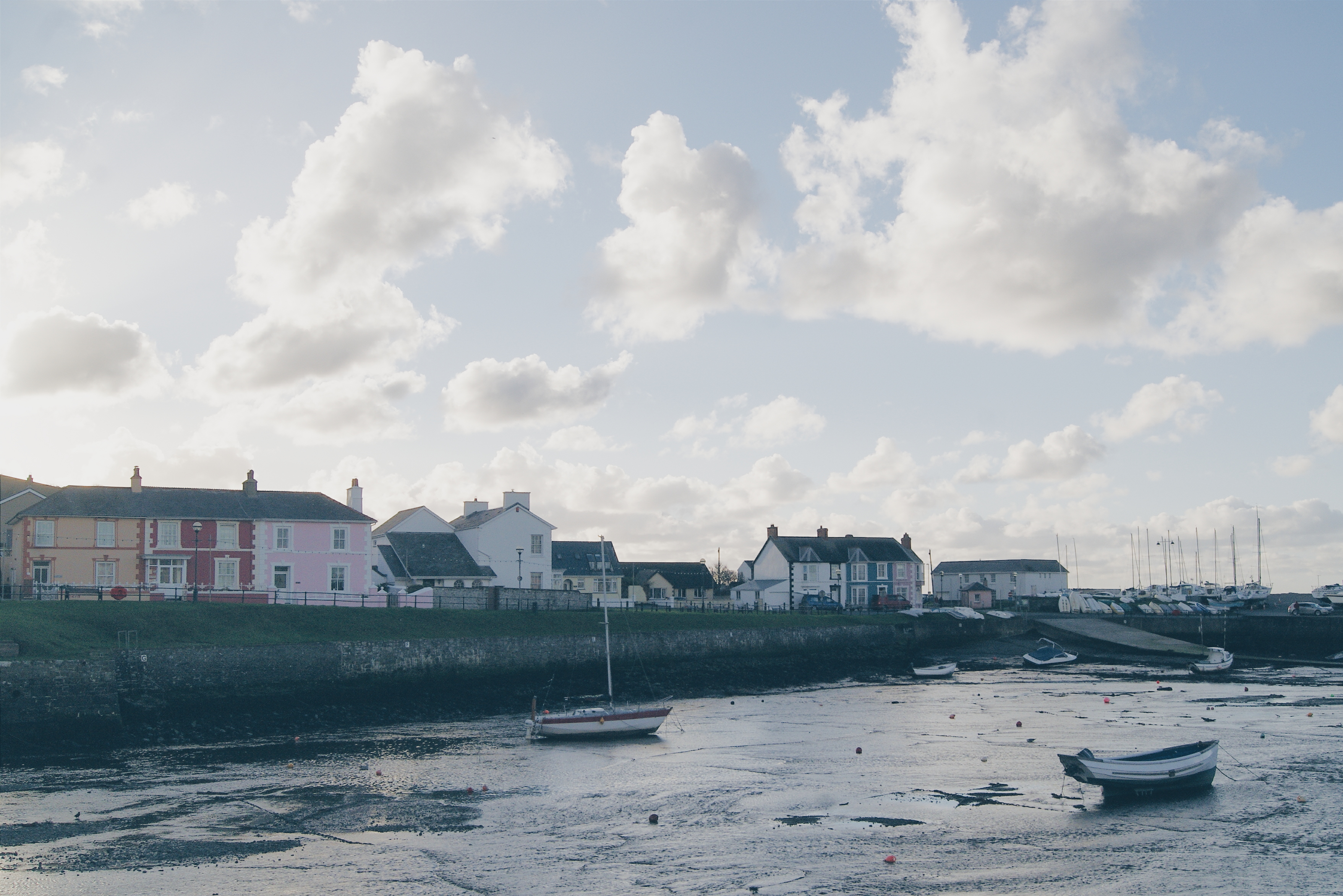 It was fitting that one of our last stops of the trip was another walk on the beach, as we had done much the same every other day during our stay – such is the beauty of travelling with a dog. Cei Beach, just west of the centre of Aberaeron, is a long stretch of sands dotted with clumps of seaweed, slate grey rocks, and more often than not a local or two accompanied by a sandy man's best friend running after a tennis ball. From here you can see the curve of the Welsh coast and the hilly landscape beyond, as well as look out across the ocean – head straight on and you'd reach the east coast of Ireland, just south of Dublin.
While the sky was dotted with clouds, the sun still managed to peek through and make itself known on the cliffs to the right of us as we stood looking out to sea. Once again we remarked on how lucky we had been with the weather; not everyone would be as fortunate and late December and January are an entirely different story, but it just goes to show a little gumption (and a good coat) go a long way. And the hills, forests, rivers, cliffs, towns, locals, beaches and oceans of Carmarthenshire, Ceredigion, and Pembrokeshire… Well, they'll always be beautiful – whatever the weather.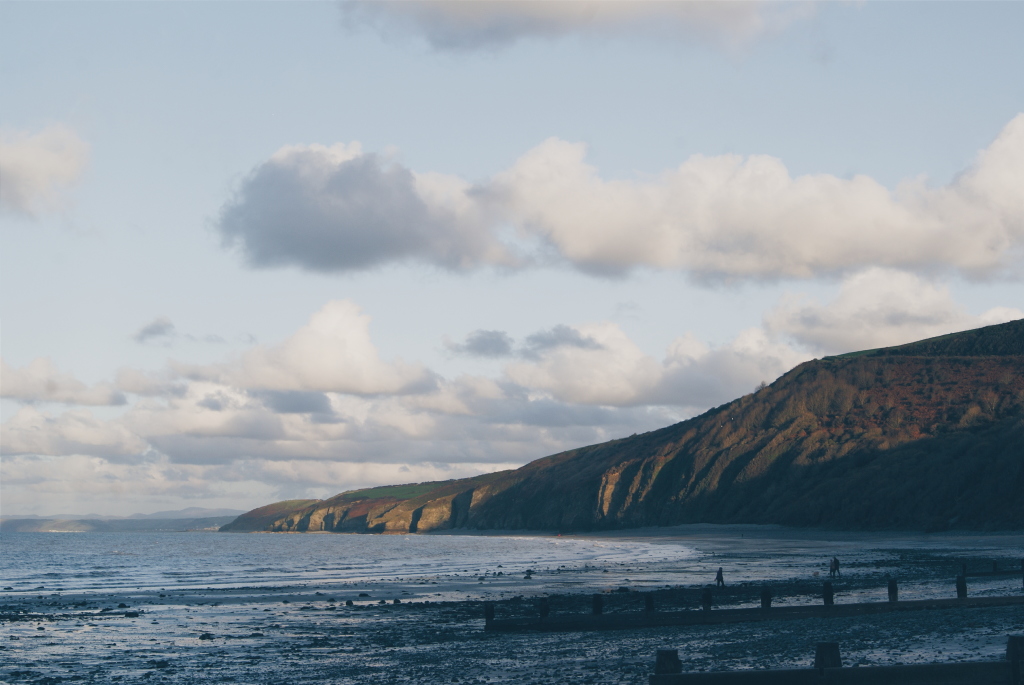 Have you ever visited this part of Wales or been
on any exciting winter adventures?
Tell me about your experience in the comments!
9 responses to "Lean In: A Winter Journey in Southwest Wales"