Highlights of Suffolk: Britain's Little-Visited County
Despite being under three hour's drive from London, the east England county of Suffolk is visited by far fewer people than you'd imagine. Favouring instead to weekend away in other southern hotspots like Dorset, Devon, or Cornwall, travellers from the capital – and others across the UK – often overlook the beauty of this region. These highlights of Suffolk will have you wondering why…
Southwold and Walberswick
With rows of colourful huts and a quiet seaside atmosphere, Southwold is one of Britain's most picturesque coastal towns, and Suffolk's most popular spots. Don't miss a stroll along Southwold Pier – an iconic feature with a modern twist – or the high street, filled with independent and unique shops, cafés, and restaurants.
The 30-minute walk from Southwold to nearby Walberswick will take you through the traditional harbour, where you can either take the long route across the bridge or be rowed by a local over the river. Once in Walberswick, go for lunch at The Anchor for traditional British pub fare.
Rendlesham Forest
Ideal for a relaxing nature stroll or family day out, Rendlesham Forest is a quiet area in central Suffolk. The park is home to a number of easy walking and cycling paths, which take you through towering trees and past vast beds of leafy ferns.
Back in 1980, it was in Rendlesham Forest that locals spotted what they thought to be a UFO, an occurrence that has since become Britain's most famous encounter. Visitors to the forest can learn about the alleged sighting through the forest's UFO walking trail.
Aldeburgh
Another of Suffolk's top towns, Aldeburgh has a long pebble beach and wide high street full of upmarket shops. Potter along the coastline to admire the pastel-coloured houses, and if you have the means to cook it, pick up some freshly-caught seafood from fishermen on the seafront.
A visit to this Suffolk gem would be incomplete without grabbing lunch from the Aldeburgh Fish & Chip Shop and tucking into it while sat on the sea wall. These guys have been open since 1967 and on more than one occasion they've been named the best fish and chip shop in the country.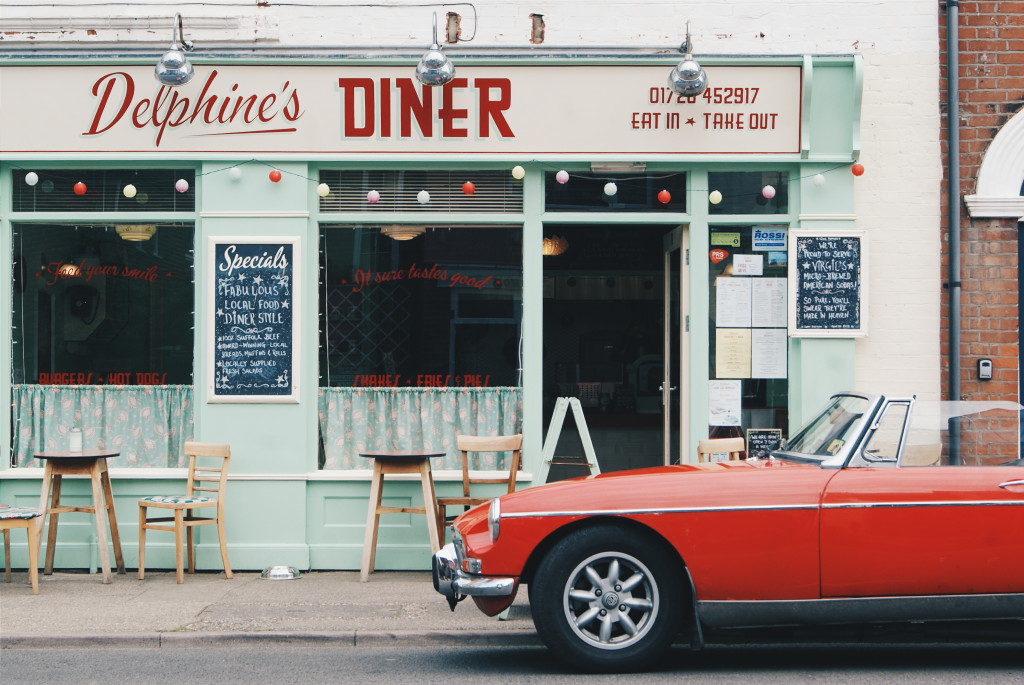 Orford Ness Nature Reserve
As well as being some of Suffolk's most beautiful scenery and one of the most important shingle areas in Europe, Orford Ness was a military testing ground for most of the 20th century.
Today, visitors can take in the nature by walking through marshes and lagoons, and learn about the history of Orford Ness as a bombing range, an atomic weapons research facility, and bomb disposal base. This combination makes it one of the most unique things to do in Suffolk.
Dunwich Heath and Minsmere
Conveniently situated within walk distance from each other, Dunwich Heath is a National Trust property and Minsmere is a RSBP reserve – combine visits to both for a day out with nature on Suffolk's coast.
From July to September, Dunwich Heath turns into an endless bed of purple heather and yellow gorse sprawled across the landscape, making it one of the best times of year to visit.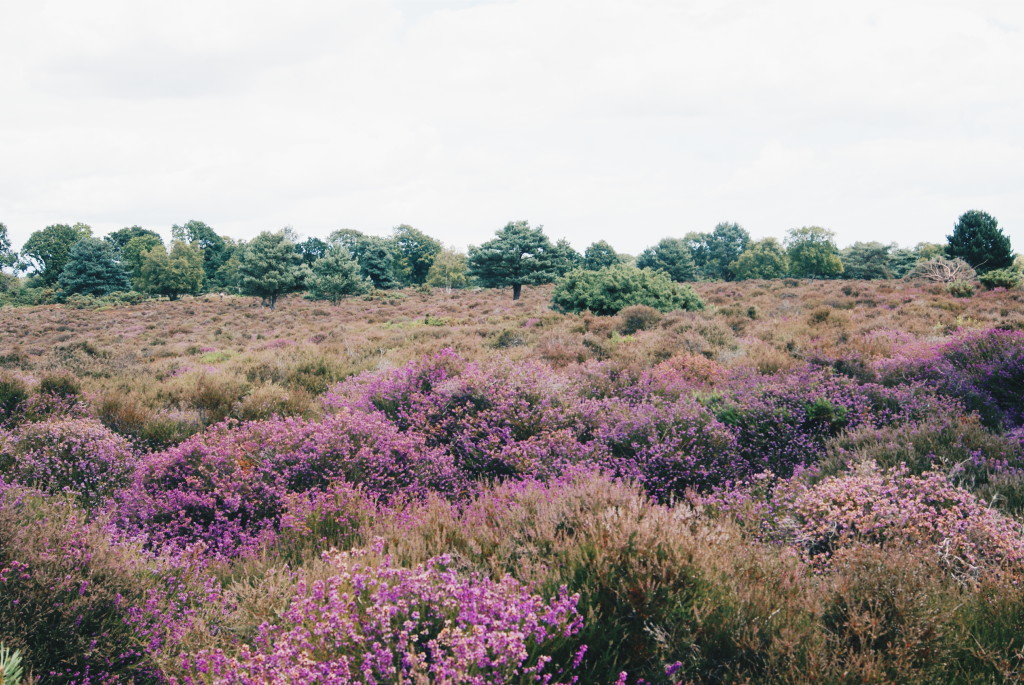 Minsmere is home to countless bird species – most notably avocets, bearded tits, and bitterns – as well as a small number of otters. At dusk in autumn you may be lucky enough to catch sight of a starling murmuration rolling over the marshy landscape.
Thorpeness
Being a small village among many on the coast, it would be easy to miss Thorpeness. But this little Suffolk gem is an evergreen hit with the locals – a quiet pebble beach being the main draw. A quick walk from the ocean is The Kitchen, one of the best places for lunch serving up locally-sourced, wholesome food. What makes The Kitchen extra special is that it's half restaurant, half vintage emporium – the back of the building is a treasure trove of retro goodies.
Thorpeness is also where you'll find the House in the Clouds, an elevated, fairy tale-like property and one of Suffolk's most iconic holiday rentals.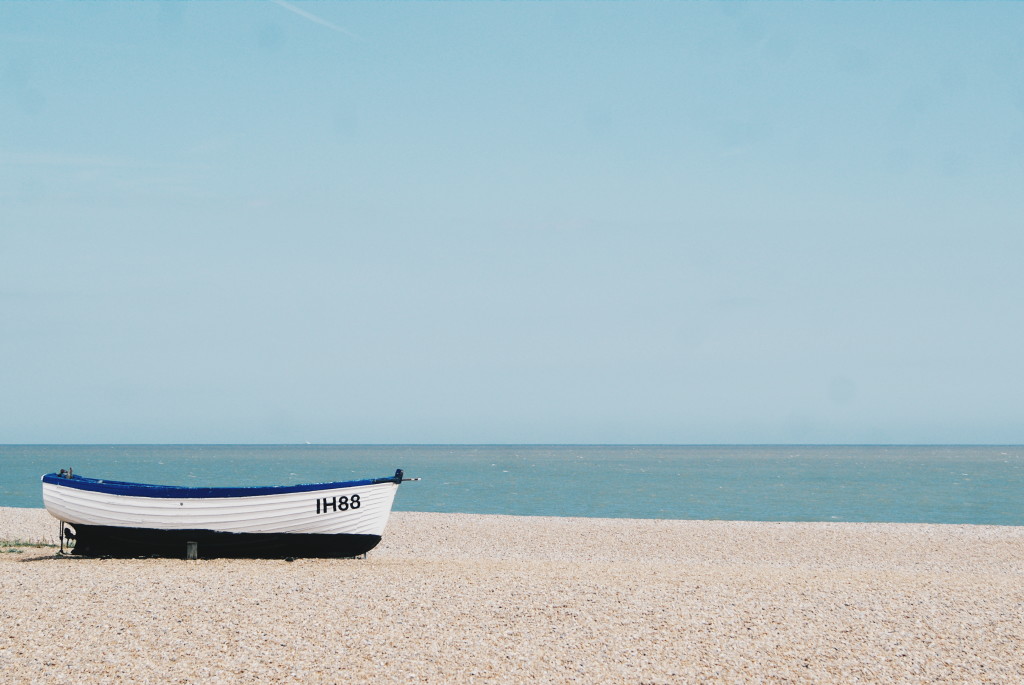 Glamping in Suffolk
The sunny east coast of England lends itself well to glamping accommodation, and some of England's most unique stays are buried in Suffolk's countryside.
Stay as Happy Days RV near Saxmundham for a quirky retro break in a vintage Airstreams caravan, or got back to basics with an eco-experience at Ivy Grange Farm Yurts, near Halesworth. Both are quiet, peaceful options for unusual accommodation in Suffolk.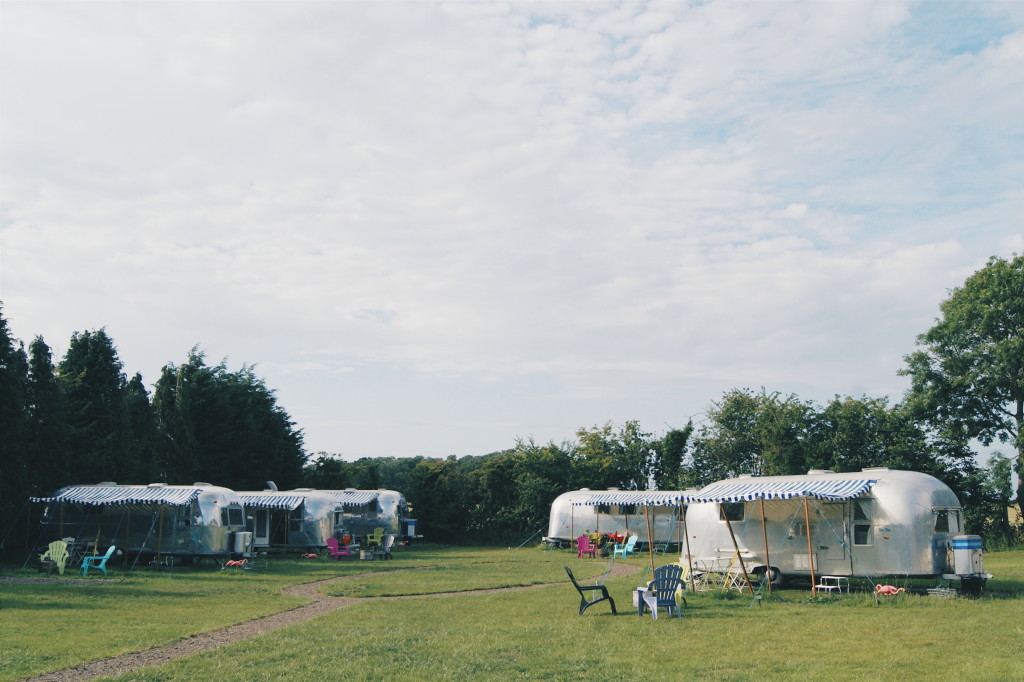 Have you ever visited Suffolk?
What might you add to this highlights of Suffolk post?
One response to "Highlights of Suffolk: Britain's Little-Visited County"