Glamping in Wales: Off-the-Grid at Anglesey Yurt Holidays
It's a funny sensation, lying in a bed while watching a cow wander past your hotel window.
This might sounds like a rather unique situation, but at Anglesey Yurt Holidays it's a common occurrence. So rural is this spot for glamping in Wales that the cows are not only all you'll see from your yurt, they could be all you hear too – a gentle mooing every so often, and nothing else.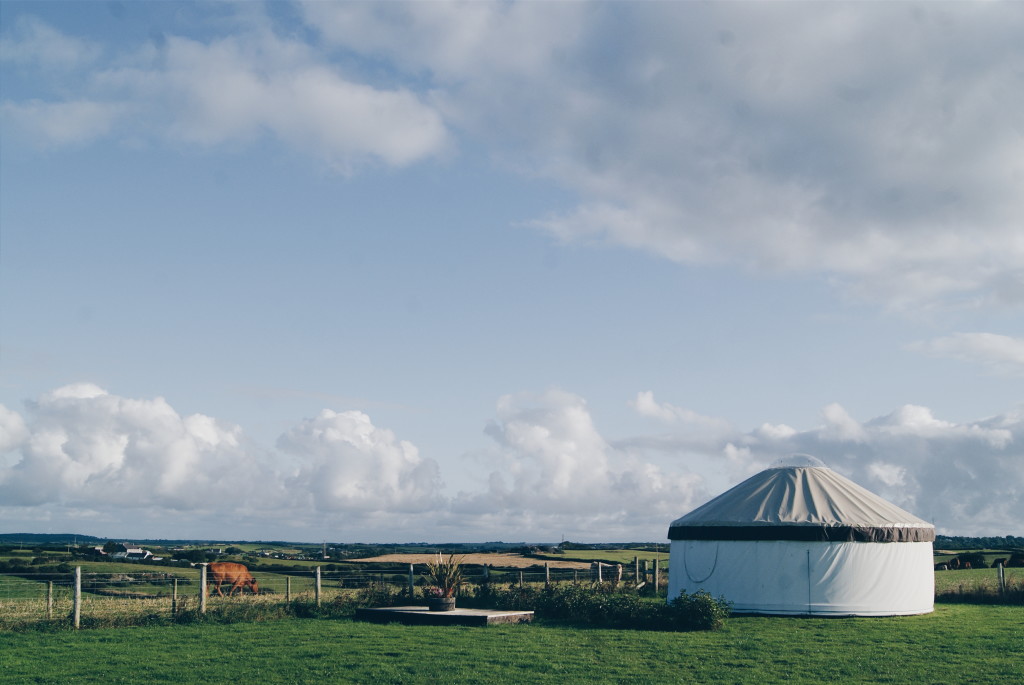 Situated on the rolling hills of Wales' largest island, Anglesey Yurt Holidays is a peaceful, quiet retreat away from the hectic modern world. With just three yurts making up their entire camp, this is a gem for those looking to go completely off-the-radar for a few days in Wales.
All the yurts face the open countryside, which means each morning here is started with a sweeping view of Anglesey's pastures green (complete with the aforementioned cows, which are kept in the next field over).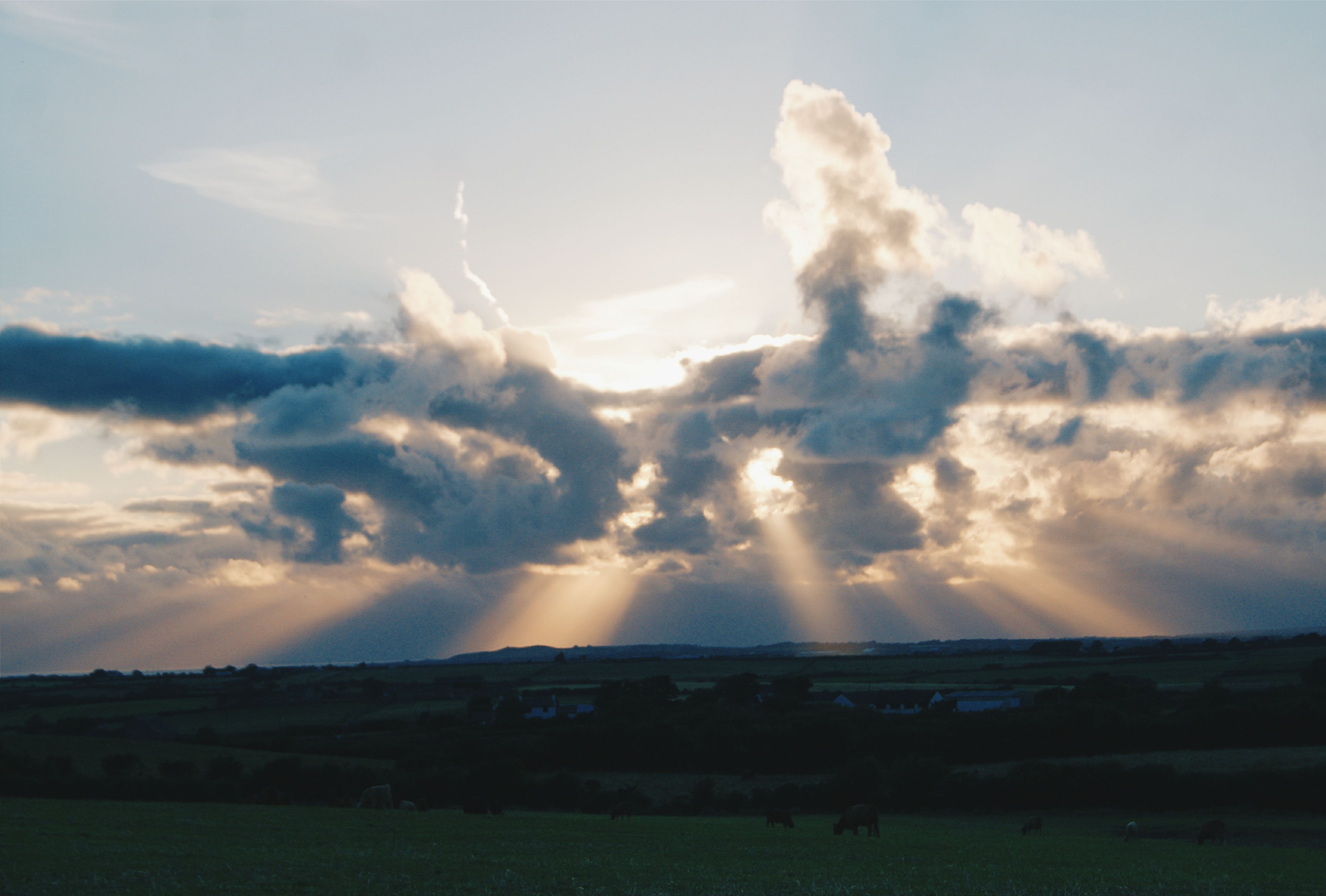 Rhian and the family who own the yurts run a straight-forward operation. The three yurts are spread out on a lawn beside their house, each with their own space for a BBQ or outdoor seating. Just a few metres away is a modern shower and toilet block, plus a well-stocked guest kitchen.
This little cluster of yurts and facilities is the extent of the accommodation, and therein lies the beauty – no crowds, no queues, and barely any noise.
Each yurt is beautifully decorated – fresh, modern, and mostly white apart from the touches of colour that are unique to each one. I stayed in Cybi, a yurt with dark purple rugs, throws, and cushions laid out on the crisp white sheets. Dried lavender hung above my bed, and a giant pile of extra duvets, pillows, and blankets sat in a chest to one side.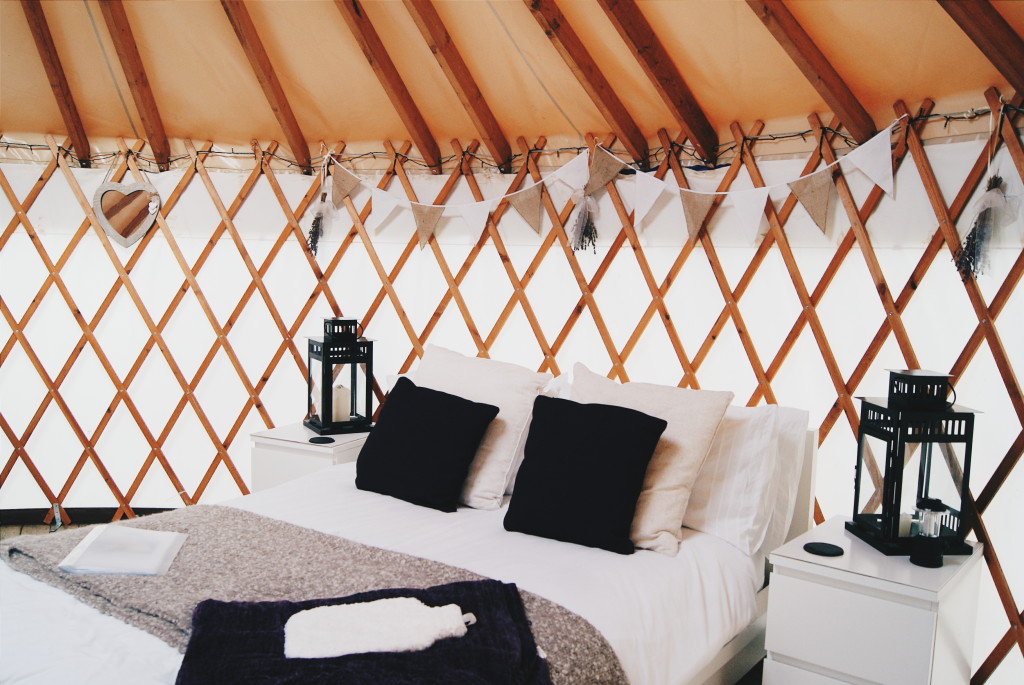 I sank into that bed each night during my stay in a total state of relaxation and ultra-comfort, with my wood-burning stove lit to keep the yurt toasty. After busy days exploring Anglesey, this was the perfect place to unwind and get a good night's sleep.
It was hard to drag myself out of that comfy, big bed every morning, but the complimentary coffee and tea refreshments set up on a little table in the yurt made sure I didn't have to move very far. Little touches like this – along with others such as the hot water bottles and first basket of logs for free – show how well thought-out Anglesey Yurt Holidays is. They've considered everything to make sure your stay is comfortable.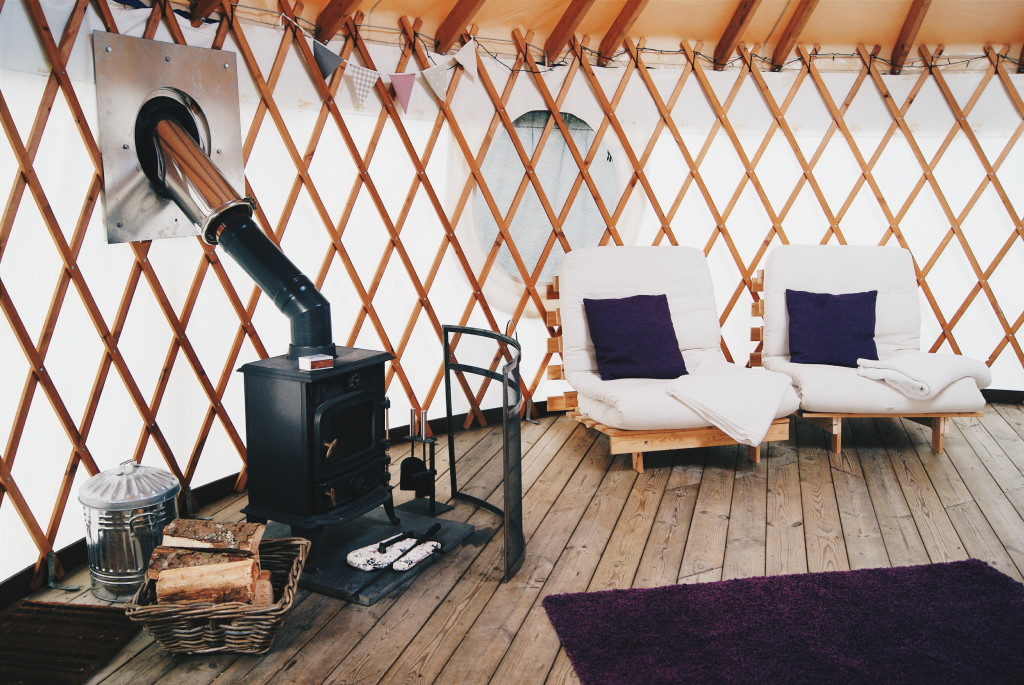 Situated on the south side of the island, Anglesey Yurt Holidays is within easy reach of many of Anglesey's most beautiful spots. Holyhead – home to the jaw-dropping cliffs and RSBP reserve South Stack, my personal favourite part of Anglesey – is a 20-minute drive from the yurts, and just a handful of miles directly south are the beaches at Rhosneigr, where I had some of the best fish and chips of my life.
In the kitchen at Anglesey Yurt Holidays you'll find plenty of information about things to do in the area and around the island, plus the owners are more than happy to help you out with recommendations. Despite being rather remote, the yurts are just a short drive from the closest supermarket and any other amenities you might need.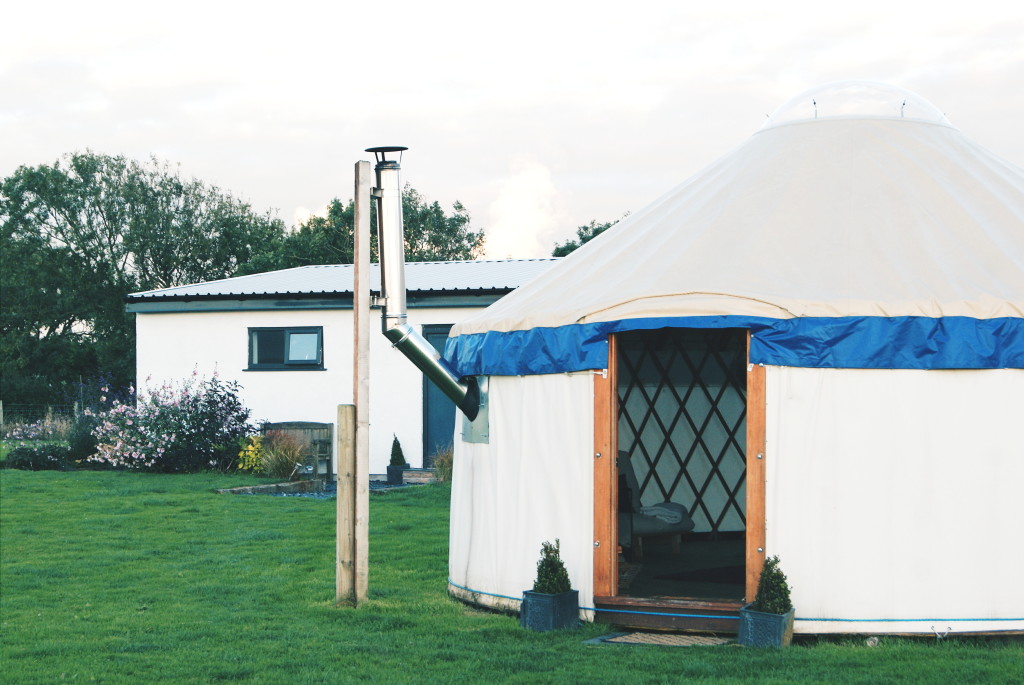 If you've never stayed in a yurt before, try it here – it's one of the best ways to get all the benefits of camping but with the extra bonus of ease and comfort. Whether you've never stayed in one before or you're a yurt pro, Anglesey Yurt Holidays is ideal for couples, families, or even solo travellers like myself looking to find a secluded retreat.
These yurts offer guests an experience of glamping in Wales and rural life in Anglesey – an authentic way to take a break from the stresses of everyday life. The simple but effective set-up and unique location of Anglesey Yurt Holidays ensures that your time away is nothing but relaxing, quiet, and luxurious.
Have you ever stayed in a yurt before?
Or been glamping in Wales elsewhere?