Glamping in Norfolk: Cosy Nights in a Shepherd's Hut
Anyone who's stayed in a nice hotel or beautiful accommodation will understand the thrill you get when you first step into your room. It usually starts with a gasp, then you check how springy the bed is, then you potter around to see what you can find in every nook and cranny. That's exactly what I did when I arrived at the shepherd's hut at Amber's glamping in Norfolk for the first time.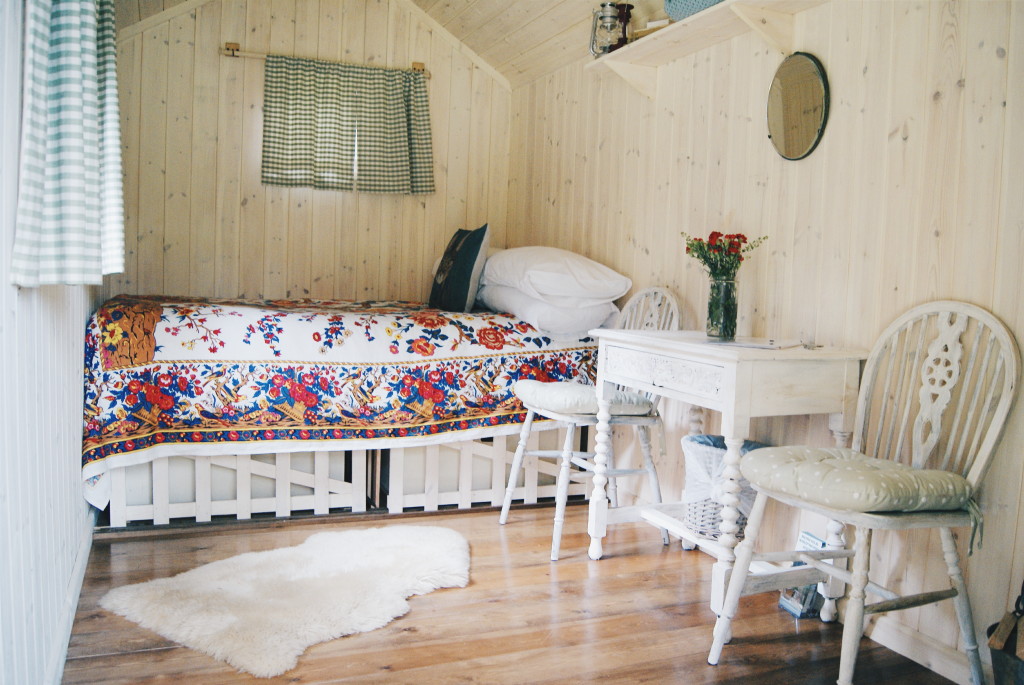 A bright floral blanket was spread on a bed tucked in the corner, with plump, inviting pillows on top. Bunting hung from the ceiling, patterned curtains covered the little windows, and flowers stood in a jar on the table. The hut had a subtle smell of new wood, and I could hear nothing but a few birds tweeting outside.
// Related post: Wild Camping in Norfolk and Suffolk – A Three-Night Adventure //
Amber's set-up is very small but comes with all the bits and bobs you need to make your trip a seamless experience. One of her fields is filled with bell tents, but this shepherd's hut is in a private meadow. I had a trunk full of kitchen gear, a bbq and fire pit, boxes to chill food in (plus frozen hot water bottles available to use as ice packs) and a wood burner to keep the hut toasty at night.
It was summer during my stay so I didn't need the burner, but as the shepherd's hut is available for hire all-year-round, I could see how cosy it would be to have it running in the winter, accompanied by thick socks and cups of cocoa.
Down by the bell tents there is a pizza oven for guests to use, and even a sauna, which adds that extra bit of luxury to your stay. Amber and her partner are working hard to improve the campsite year-on-year, adding these little touches that make the accommodation so special.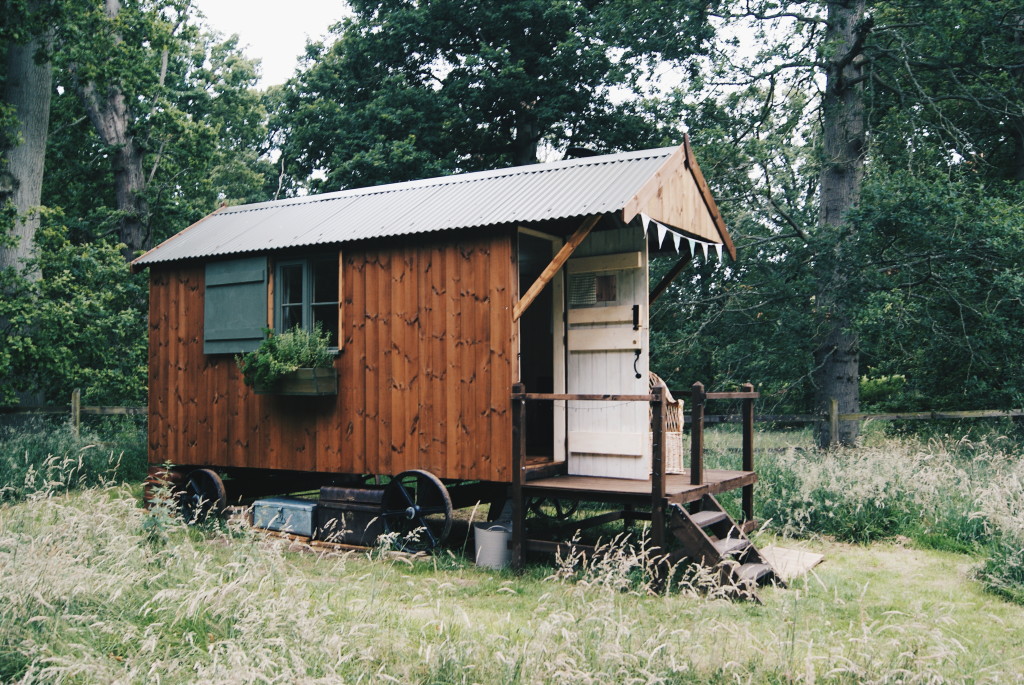 What's unique about Amber's small campsite is that it's set in the grounds of Mannington Hall, a grand medieval building with large area of garden surrounding it. The shepherd's hut meadow is closest to the hall, with a perfect view of it from across the lawns. This seclusion makes the hut ideal for couples looking for a quiet, romantic escape – you'll feel like you're in your own little world here.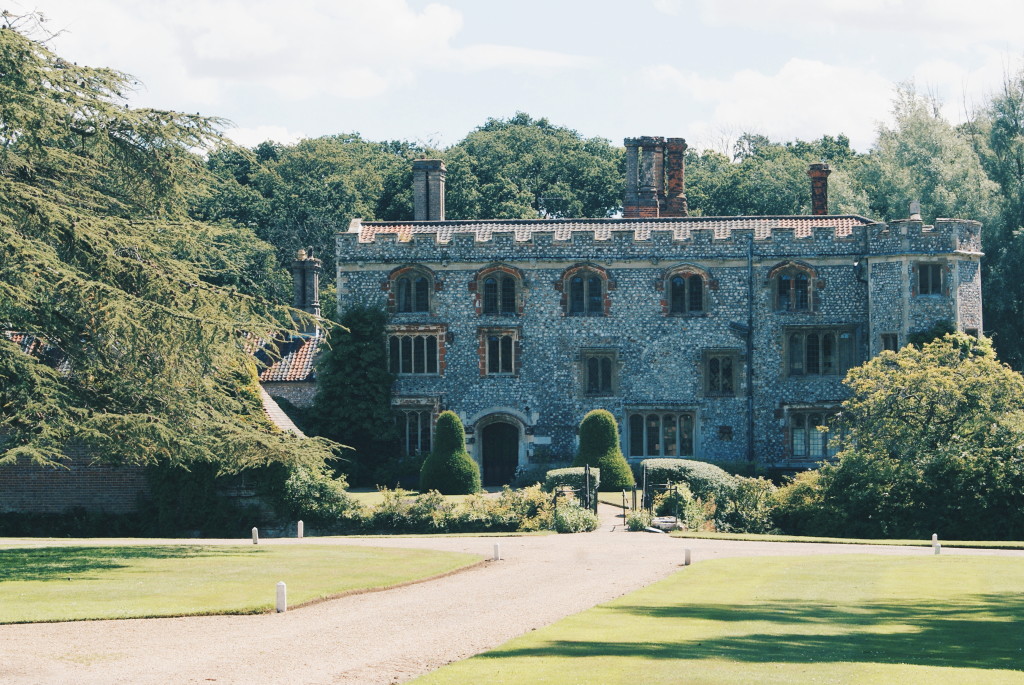 In the area there are dozens of walks, through woodlands and across fields. You can even take walks right from the campsite, great for early morning or warm summer night strolls. The north Norfolk coast, with miles of beach and dozens of picturesque villages, is a stone's throw away, and the county is full to the brim with authentic British country pubs.
The shepherd's hut at Amber's place is one of the best places in Norfolk to find some peace and quiet, and with all the amenities you'll wish for nothing more. The beauty of the area and luxurious yet simple set-up is an expertly-crafted middle ground between rustic camping and plush hotel – ideal for those new to glamping and the more experienced.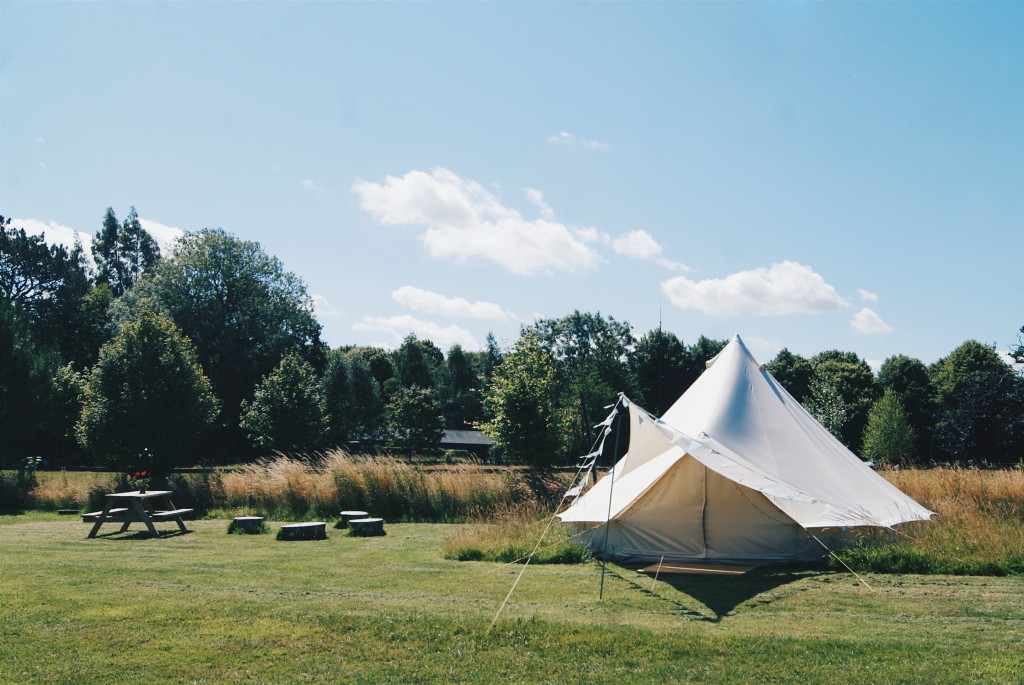 Have you ever been glamping in Norfolk?
Have you ever stayed in a shepherd's hut or bell tent?
One response to "Glamping in Norfolk: Cosy Nights in a Shepherd's Hut"