GKM diaries: How our travel journal went from wild idea to worldwide seller (Part 2)
Author: Emma Higgins | January 20th 2017
This post is the second in a behind-the-scenes series about our print travel journal A Year in the UK & Ireland, which is out now. Read part one here. 
My journey around the UK and Ireland to find stories for the book started with a few weeks around the Emerald Isle, then I crisscrossed over northern England and Wales, to East Anglia, up to Scotland, Northern Ireland, Donegal, more Wales, and I finished up in Cornwall. It was a year of climbing mountains, conversations with strangers, crisp fresh air and pints of Guinness. Of charming accents, scones with jam, century-old cities and green as far as the eye can see. Still to this day I tell people it was one of the greatest adventures I've ever been on.
The stories in detail are, of course, written on the pages of A Year in the UK & Ireland. While the journal is first and foremost a way for me to take readers on the voyage beside me, on a personal note it also preserves that experience in my memory forever.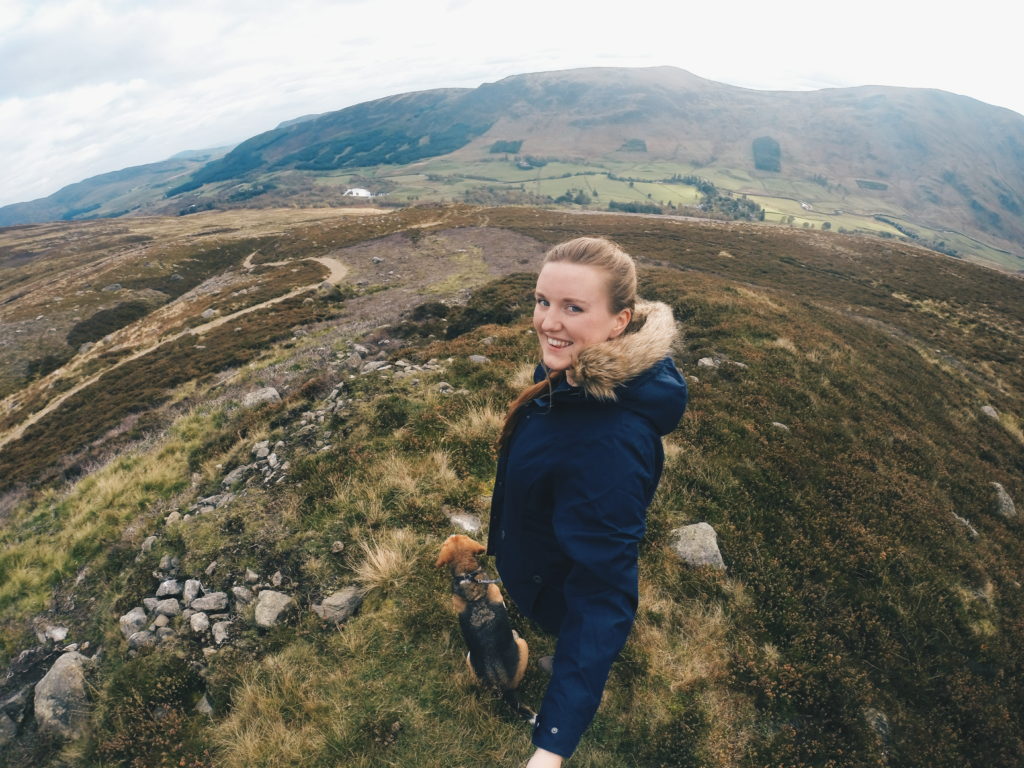 I used housesitting to help me save money, and stayed in AirBnBs over the gaps in between to meet more people and listen to their experiences of home. I lived humbly from my rickety Fiat Stilo, which had a permanent collection of camping gear, wellies, and cardboard boxes of food provisions in the boot. Some months, I only had a handful of freelance assignments, giving me just a hundred quid or two to live on – but it was all I needed.
I had never felt so free, going wherever the next house sit led me to. You might think I had an editorial plan for this travel journal, but the honest answer is I really didn't. The stories of hiking across cliffs, exploring landmarks, and braving the elements, are about the places fate took me throughout 2015. What you see on those pages is an organic journey.
Getting the wheels in motion
It was when I was in northern England around September that I put the feelers out for a designer. I still had no idea how much it would cost, but knew the only way I would find out was by taking the plunge and getting a quote. I wrote a few emails to small design studios I found online, and sent a completely open tweet explaining I needed someone. A couple of people replied on Twitter, and one of them was Ryan Strachan.
Ryan and I hit it off right away and he was super excited about the project. After working in design companies, Ryan had recently gone independent so I could tell he craved something like this big meaty project. It was his professionalism, eagerness, and clear creative flair that led me to hiring him a few days after, and I've never regretted it.
With this, I'd got my first taste of what this project would cost – and instead of freaking me out further it put my mind at ease. When I got Ryan's quote, the first of the many bills that would come as a result of this publication, I finally had real numbers in mind. I figured out then that not actually knowing how much it would cost was far worse than having a bill right in front of me. At least with cold hard numbers you have a solid goal to work towards, and as everything was paid in stages I could manage it relatively easily.
I had around £2,000 in my savings account at this stage, a strong start towards the final total, so I just had to trust that from somewhere the rest would come, in good time. I certainly wasn't about to turn back now, so I let go of the  grip my finances had over me. I knew the money would arrive at some point, because it had to, but I had months to work that out – remember, one step at a time. Take it day-by-day. For now, we were about to start the designing, and that's where the real fun began.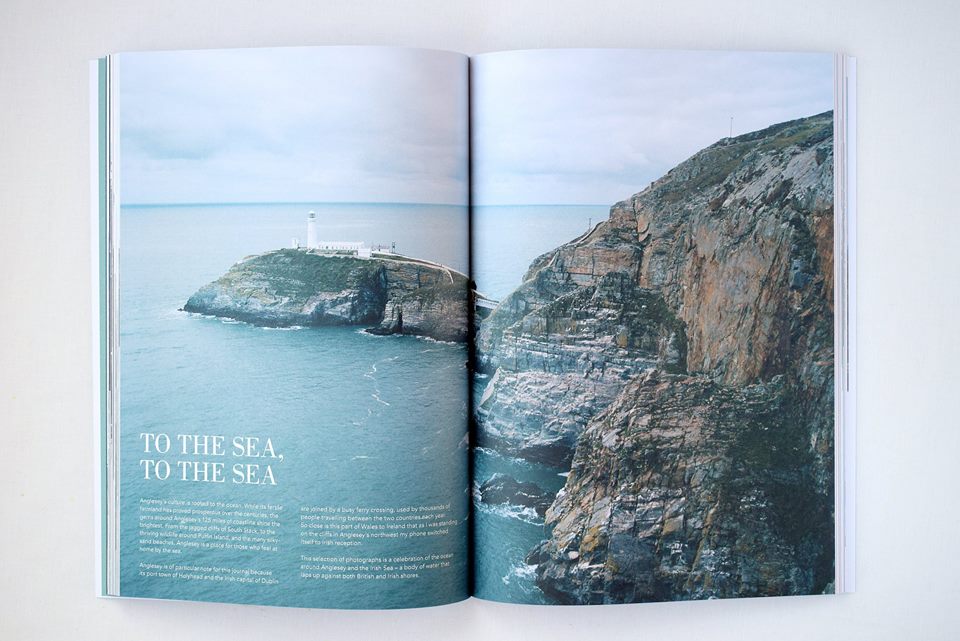 Having Ryan bring my stories to life on paper was surreal. I happened to be coming into Scotland around the time I hired him, so we fortunately had the chance to meet up in Edinburgh, where he was living. Before I arrived, I had sent him a couple of stories and a brief overview of what I wanted – minimal, clean, white – but gave him free rein to interpret that as he wished. He had his layout ideas ready for our first meeting, and this is when I got to see what my book might look like for the very first time.
I was blown away. Ryan had nailed down exactly what I wanted. It was a moment I won't ever forget, because it was when something I had imagined for so long was starting to take shape. That meeting was especially poignant because for a long time I hadn't believed the book would happen, because my fears were getting in the way. But as Ryan and I flicked through the initial page designs, reality set in. This was actually happening. We're doing this. I'm going to publish my own writing in print.
Putting pen to paper
The next few months seemed like a never-ending slog of writing. I made the catastrophic decision to get all the features pulled together towards the end of the year, which meant I spent hours, days, weeks at my laptop – I certainly don't plan to leave it all to the final hour with further editions of the journal. The winter nights drew in, and I would be huddled up at my desk, turning lamps on around me as the dark crept further into my working day.
As each story was finished it was sent over to Ryan to design. Towards the end we were emailing on an almost daily basis as we made sure every letter was in the right place, all the images perfectly aligned, and the flow of the journal as good as it could be. Some days it was painstaking – trying to tweak the text to ensure there were no odd lines sticking out, proof reading over, and over, and over again.
A year ago I thought the book was an inconceivable idea but now it was my everyday life, and I was in my element. I loved the rush of bringing it all together – it felt like something I was destined to do. This was the job I'd always wanted, despite the long hours that would sometimes make my eyes sting. As I felt my passion pouring into this project, all my previous worries about money were swept even further away. At this point it didn't matter how much it cost, because I loved it too much to ever dream of letting it go.
Polishing off
All the writing and image work was finished by New Year's Eve. In January 2016, we started looking for a printer. This was the part I initially had concerns about, seeing as I had no previous experience of how to write up specifications, paper weights, and all that kind of publishing language. Fortunately, Ryan took the wheel and fired out emails to printers in Scotland and around Wiltshire, where I was based at the time. This is when we came across Park Lane Press.
The majority of the printers up north had given us a figure of around £8,000 for 1,000 copies of the journal, a figure that made me gulp. Despite my healthier relationship with money, I had to be realistic and knew that it wouldn't be possible for me to pay that much. In the end we tried six or so printers that were all a little too high for my budget – my savings had only grown to about £3,000 at this stage – before we stumbled on Park Lane Press, based just a 45 minute drive from my house.
Their quote came through at just under £5,500 for 1,000 copies. The lowest we had seen by thousands of pounds, it all seemed too good to be true. I snooped around their website looking for a drawback, but as I learnt more about this small company it just got better and better. Not only were they affordable, they were also extremely friendly, approachable people – perfect for a first-time publisher – and one of the most environmentally friendly printers in the country. Park Lane don't use a single drop of water in their printing process.
It was March by the time we'd polished A Year in the UK & Ireland off, and by an absolute stroke of luck a flurry of work had come my way. All that trust I'd put in knowing the money would come, eventually, was paying off. When I did my tax return in October 2016, with the benefit of hindsight, I realised just how quickly money had arrived when I needed it. My meagre savings account doubled in the space of three months, and I finally had everything I needed to jump over the final hurdle and cross the finish line.
Once we'd hired these printers, the rest of the process went incredibly quickly. Ryan and I had gone through the pages time and time again, until one day it was time to let them go and hand them over the Park Lane. I signed off on the proofs a week or so later, and a couple of weeks after that a delivery of 84 boxes was due. Now came an entirely different part of the process – selling them.
This post is the second instalment in a series of behind-the-scenes looks into life here at GKM. Tune in next week for more, and
subscribe
to make sure you catch every post.