Every-Day Explorer Podcast Ep. 8: Why You Should Start Cycling Now
There's nothing quite like the freedom of feeling the wind in your hair while riding a bike. Cheaper and greener than a car, and quicker than walking, cycling is an ideal ways to get around, and many people ride bikes to get from A to B. But have you ever thought to use cycling as a method of discovery?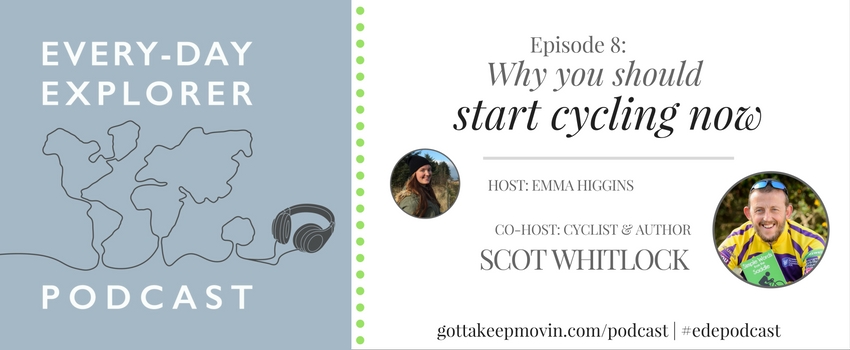 In this episode of the Every-Day Explorer Podcast, we chat to bike fanatic Scot Whitlock. Scot spends the majority of his life on two wheels – he takes the kids to school by bike, he goes on big cycle trips, and in a couple of weeks he'll be setting off on a bike journey across Kazakhstan. His books – Simple Words from the Saddle, and upcoming sequel Simply More Words from the Saddle – share his insights from a life of riding.
It's fair to say that Scot is one of the best people to talk to about cycling as a means of exploration, and you're sure to be inspired by his anecdotes and advice in this episode. Scot and our founder Emma talk about cycling adventures through France and Spain, what might make you hesitate before committing to cycling (and some solutions), the gear you need to get going with, and more.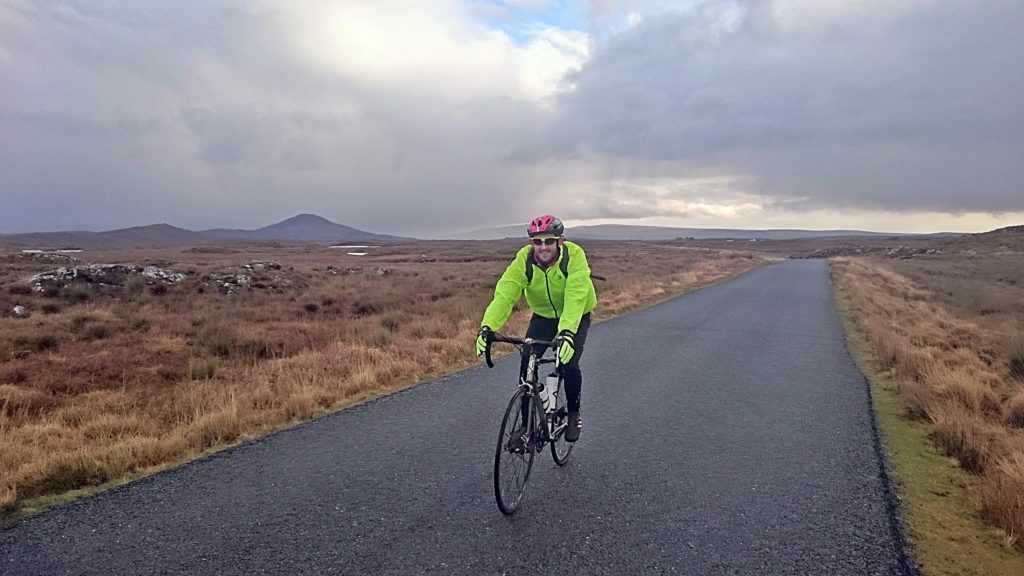 Scot cycling in Connemara, Ireland
This episode is a one-stop-shop for riding bikes, answering all the questions you may have about becoming a cyclist and making a case for using cycling as a way to discover more of the world. Sit back and enjoy the ride!
(P.S. We recorded this in a room with a parrot – we'll give a prize to the first person who gives us the time at which you can hear it squawk!)

More inspiration:
We hope that this episode of the Every-Day Explorer Podcast has inspired you to see more of your local and beyond area by bike. Perhaps you've even been persuaded to go further than that, and organise a long-distance cycle just like the expeditions that Scot goes on. If so, this post may interest you:
The Pros and Cons of Solo Travel from a Solo Cyclist
Dave Gill, our pal and this article's author, travelled 12,000 miles by bike across North America, and wrote about it in his fantastic book Vague Direction. Not only does he write about solo travel in the above feature, but also his experience of that from the perspective of a cyclist, offering a fountain of knowledge especially useful for those of you thinking of going the distance alone.
Have you been inspired to cycle by this episode of the Every-Day Explorer Podcast?