Every-Day Explorer Podcast Ep. 10: Expat Life and Taking Your Career Abroad
We're talking about something a bit different for this episode of the Every-Day Explorer Podcast. While almost all our episodes up until now have spoken about finding adventure at home, we appreciate the ache for trips to faraway lands – so in this episode we discuss making a home for yourself in another country.
When we talk about taking big trips abroad, we usually imagine a scenario where we sell our apartments, leave our jobs, and pack up all our things into storage. But what if taking a longer trip abroad didn't have to mean all those things? What if you took your skills in your current job elsewhere, and perhaps a few boxes of belongings too?
Heading to another country for a long time doesn't have to mean giving up everything. In fact, it can mean building on what you already have, a theory that especially applies to your career and job prospects. We found no better person to talk to about this than our friend Hazel, our co-host for this Every-Day Explorer Podcast chat.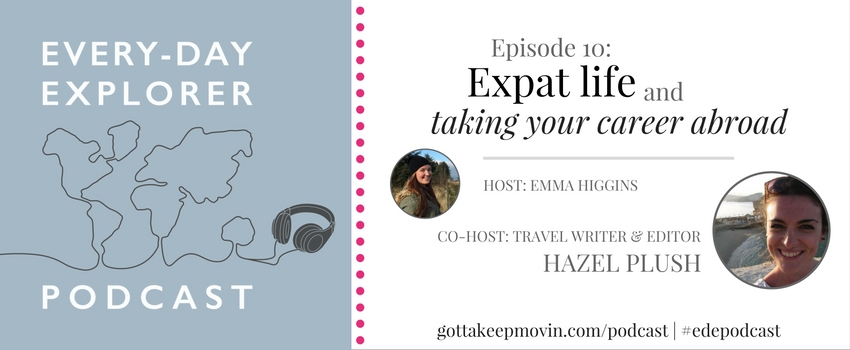 Travel writer and editor Hazel Plush spent two years living and working in the Middle East, exploring the Gulf's best bits on weekends and the occasional day off. Soul hopping in Qatar, camping in Oman… It was catnip for this keen traveller: who knew you could cram such adventure into just a couple of days?
Now back in the UK, working as a senior editor on the Telegraph's travel section, Hazel still squeezes many escapades into those precious weekends – only these days, she's usually in waterproofs. The Cotswolds and Dorset are particular favourites.
She wholeheartedly recommends working overseas for the sheer joy of having different destinations on your doorstep – no matter what your profession.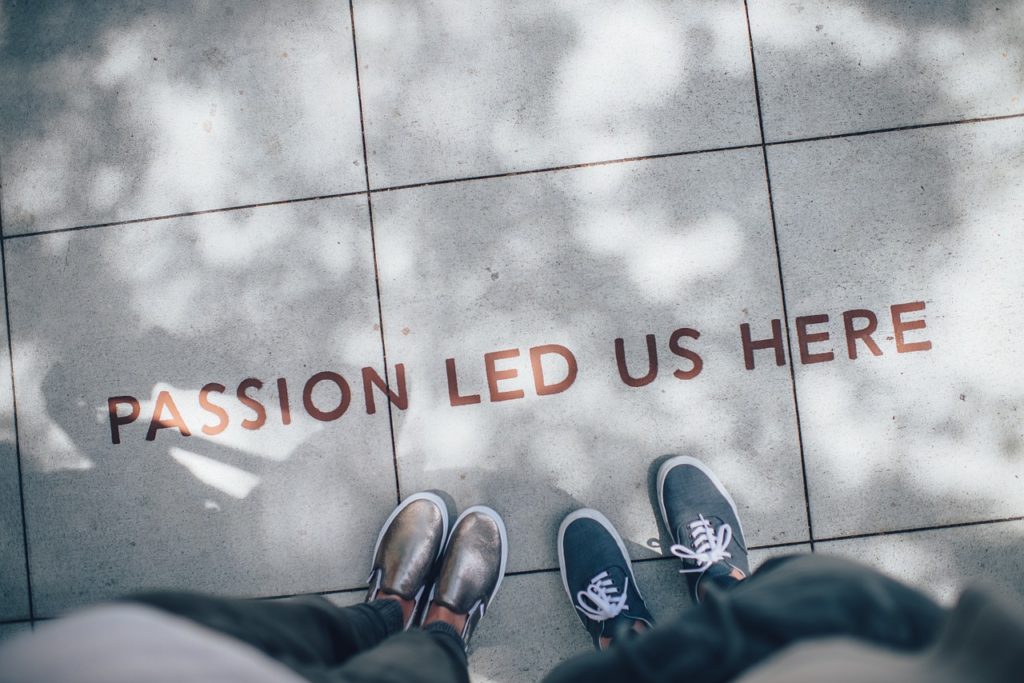 Our founder Emma and Hazel chat about their experiences of expat life in Dubai, Canada, and Thailand, swapping stories about professional achievements (and a couple of mishaps) along the way. They also have plenty of advice to share about how to start putting the wheels in motion for living abroad, and argue why there's no better time than now to do so!

The last episode of series one!
That's it for the Every-Day Explorer Podcast for a little while, but never fear – we'll be back again in a few months. If you've listened to all the episodes and need some more inspiration in the meantime, check out our travel print journal A Year in the UK & Ireland, which is about our own adventures around our home country last year.
We'll be back soon!
Have you been inspired by this episode of the Every-Day Explorer Podcast to think about moving abroad?