8 tips for an eco-friendly city break
March 6th 2017
City breaks are among our favourite means of travelling, but it's important to stay mindful on these adventures. Cities are major sources of pollution and damage to the environment, and as guests we are not exempt from contributing to that. Follow these eight tips to keep your footprint low (without compromising on fun!)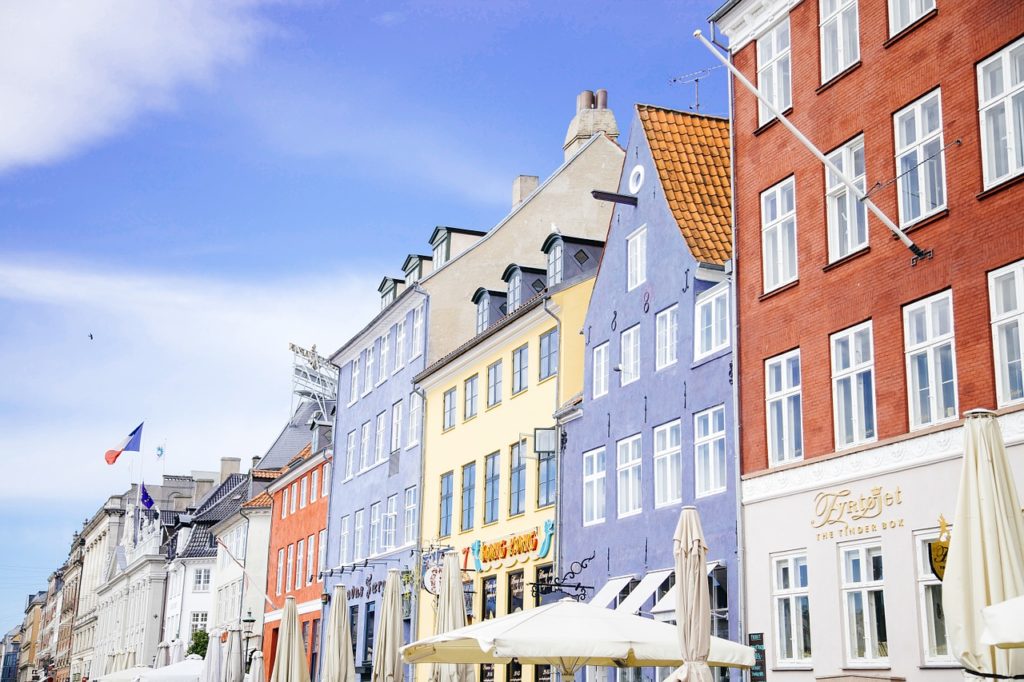 Copenhagen, often named one of the greenest cities on earth
1. Pick an eco-friendly destination
Start as you mean to go on by choosing a destination that's made strong developments in their environmental policies. Many of these cities actually make a point of helping tourists go green while they're visiting, enabling you to be conscious of the impact of your trip right from the get-go. Such places often have tips on how to get around by foot or bike initiatives that provide a greener way to explore.
Check out these five eco-friendly city breaks for inspiration, but also look through a city's tourism board website too. If the city is making an effort to be eco-friendly, their online presence should be full of advice.
2. Choose a hotel with a green tourism policy
Hotels are the main contributors to tourism having a negative impact on a city. Lots of water and disposable products are used at hotels, creating a massive carbon footprint. For an eco-friendly city break, it's important to keep in mind the environment when booking your hotel. Fortunately, most accommodation websites will make it clear what their beliefs are when it comes to green travel. If a hotel makes no mention of it, it's safe to assume they don't pride themselves on being friendly to the planet.
Look out for policies regarding recycling, reducing water usage, products for meals (avoiding plastic or polystyrene cups, for example), and what energy source the hotel uses. A quality and trustworthy green hotel will address these issues on their website.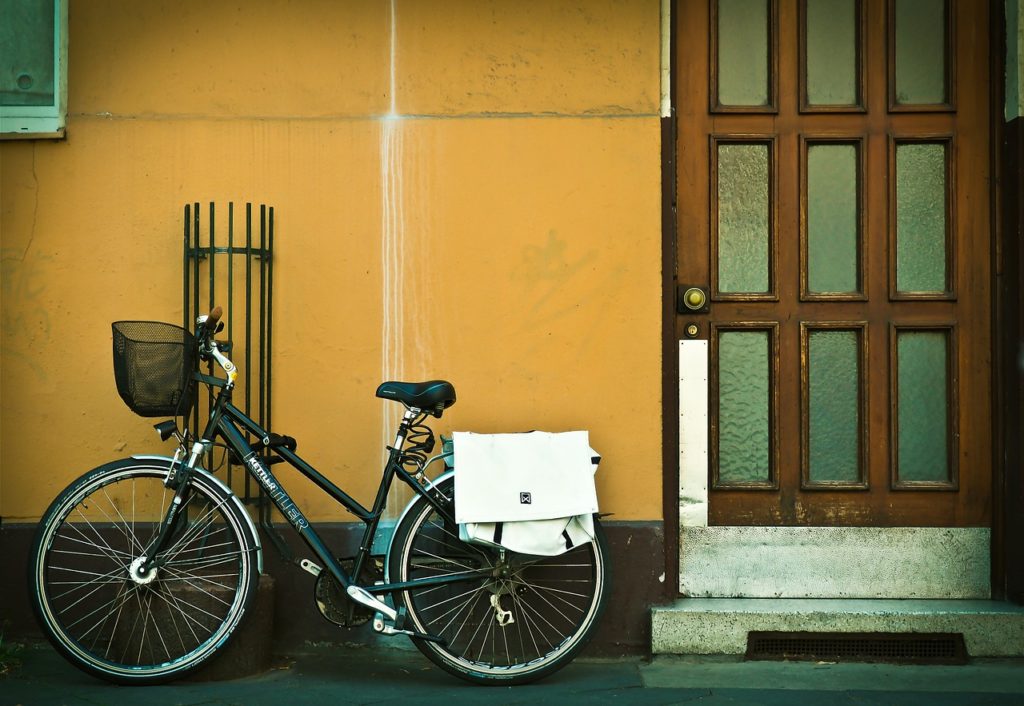 3. Walk or bike much as possible
With thorough planning, most cities are easily navigable via energy-efficient transport, such as by foot or bike. That's certainly the case for many European cities, such as Amsterdam, where riding a bike is an everyday activity for most residents. You might have to hop on a metro or tram here and there for the longer trip across the city, but try to keep the short hops to a minimum. Avoid using taxis or travelling by car as these create a staggering amount of pollution.
Getting around using pedal power or your own two feet not only reduces your trip's impact on the world, but offers a relaxing, slow pace at which to explore. You'll stumble upon far more surprises as you gently wander around.
4. Pick cafe stops wisely
Swinging by cafes for a pit-stop is one of our favourite things to do while exploring a new city. It gives us a chance to people watch and witness a snapshot of life in a particular neighbourhood. However, think carefully about where you choose to stop for these rest breaks. Does that cafe use disposable paper or plastic cups? If so, try to find another place close-by that doesn't use throw-away items. This kind of waste is unnecessary and by supporting other coffee shops you're playing your part in ending this wasteful practice.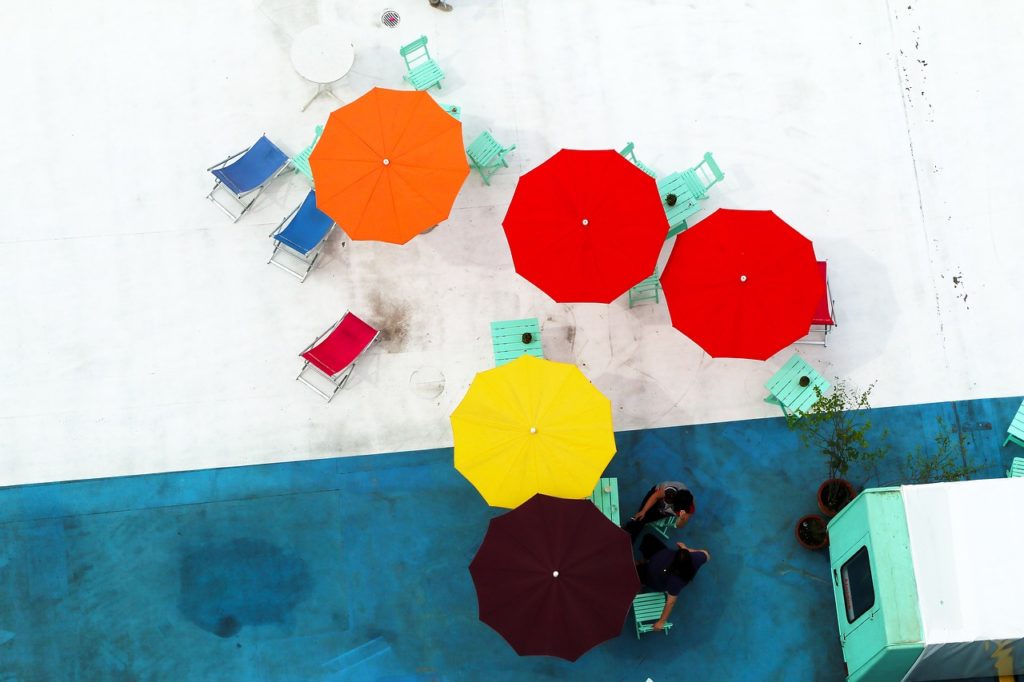 5. Hire local guides
Going on an eco-friendly city break isn't just a case of wasting less resources, but also strengthening the local community. When booking day trips, search for companies that use local guides or give back to the people around them. Tourism should benefit the local environment in a sustainable way, giving people in the area job opportunities and other benefits from travellers visiting the region.
When searching for tours, always keep an eye out for the mention of local guides, and if you're not sure don't hesitate to ask lots of questions before booking. The members of staff at your hotel's reception should be able to help you if you're in doubt about which company to pick.
6. Use apps instead of paper maps
There's something nostalgic and romantic about using paper maps, we know. But those maps you're given in a tourism office or at your hotel, that tear off big stacks, are without question a waste of paper when we live in a digital age. Especially when you consider that you're only going to use that map for a few days.
Instead, get into the habit of using Google maps or a map app on your phone, even when you're asking someone for tips. We use our phones more and more for many other everyday tasks, so why not for navigating your way around a city too?
7. Take a reusable bag everywhere with you
Just as you might do at home, reduce your plastic bag usage by taking a reusable bag with you when you're out and about. These are light and easy to pack, so you have no reason not to continue this practice abroad.
If you're travelling in a non-English speaking country, prep yourself before leaving by learning the phrase 'I don't need a bag' in the local language. It's one of the most surprisingly useful phrases to have handy and will avoid any awkward pointing and gesturing in shops when you try to explain your point using just your hands.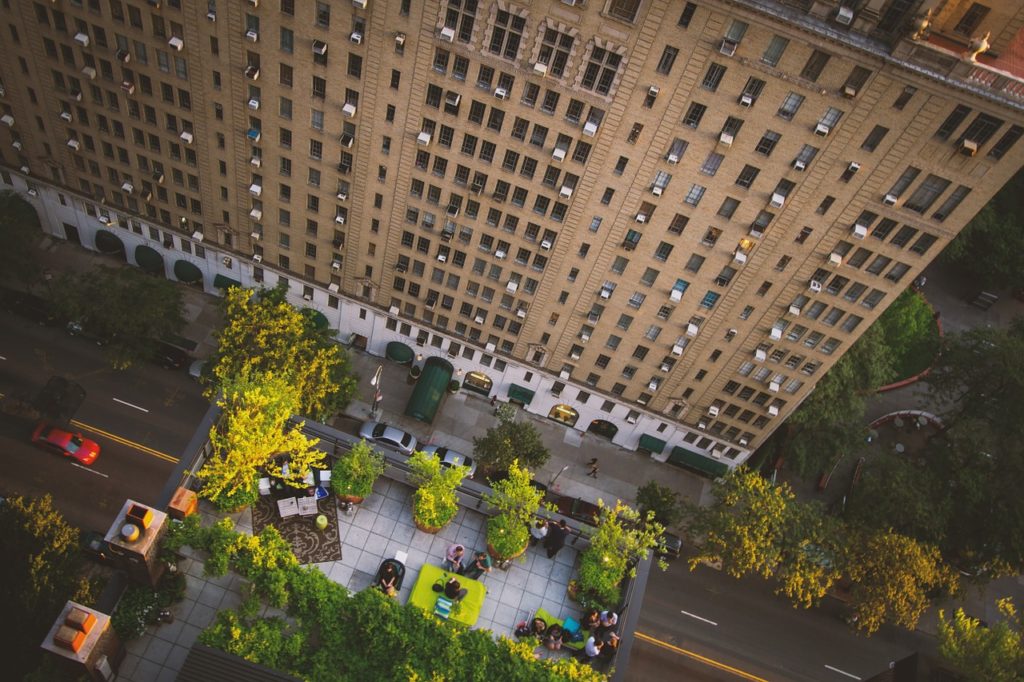 8. Support the city's green projects
Botanical gardens, city parks, transport incentives. These are all examples of the green initiatives a city might run, and as a traveller you can support them by visiting and taking part. The more interest these projects get, the more funding they might receive in the future to help that city boost their green thinking and perhaps start other programs to reduce their carbon footprint. Visit the city's tourism website to find these treasures, and if you're struggling for ideas send them a tweet for more info.
Have you been on an eco-friendly city break?
What are your best tips for staying green in cities?