Interview: meet the wild folk of Gather Outdoors
March 8th 2017
It was a year or so ago we found out about Gather Outdoors. Sharing our same beliefs about the endless benefits of getting out into the wild world, Gather Outdoors' mantra rang true with ours at GKM, and we were intrigued and excited. On the surface it seems like just an outdoor retail brand, but on closer inspection Gather Outdoors is much – much – more than that. We chat to the company's founder, Tim, to find out more.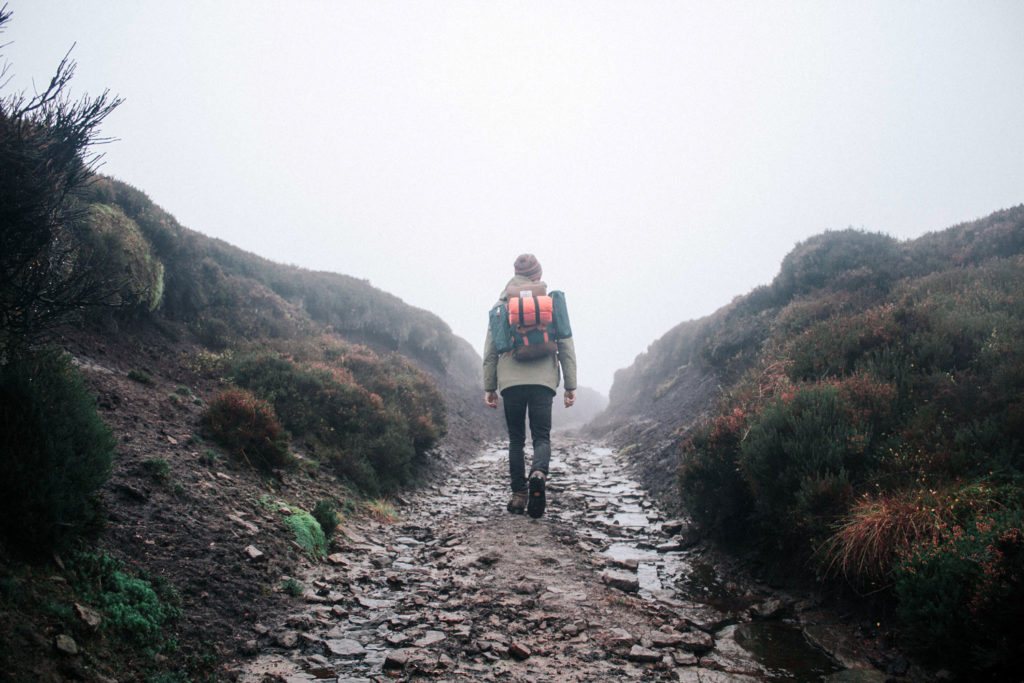 What is Gather Outdoors about?
That is a surprisingly difficult question to answer. On one level its simply an online shop: a connection between a community of folk who enjoy and appreciate the outdoors, some data that exists in the ether, and boxes of outdoor gear slowly taking over my garage. It's a shop with a difference though. We're on a mission to help people live more enriching outdoor lifestyles, so we're constantly developing new ways to help people get out more, not just clever ways to sell stuff.
One another level, its an unfolding lesson in applied philosophy. I know that sounds pretentious. It probably is. But I am trying my best to give a good answer to the poet Mary Oliver who demands:
"What are you going to do with your wild and precious life?"
How did the company get started?
In 2012 I had just started a new job. I knew I needed some inspiration and ideas, so persuaded my boss to pay for a ticket to the Do Lectures. They lit a fuse that burned long and slow. For a couple of years I was happy being the go-to guy for creative or innovative approaches. I was earning a good 9-5 wage, and scratched my creative itch through a sideline as a video based performance artist.
Then I hit 40. I started asking myself some questions. A month later my Dad died suddenly of terminal cancer. His diagnosis had been a blessing, as it meant we spent more time together, but the suddenness of his passing shocked me. I regretted we had not done more together. I had the words 'long time dead' tattooed on my arm, and set to.
Reaching out for help through my friends, I was put in touch with an outdoor industry expert and academic Charles Ross, along with ace designer and outdoor enthusiast Anthony Oram. Between them they helped me lay some really solid foundations on which to build the Gather brand. Then it was over to me. Although I knew a bit about marketing and design, I had no retail background at all. Experience is the best teacher, so I made a start.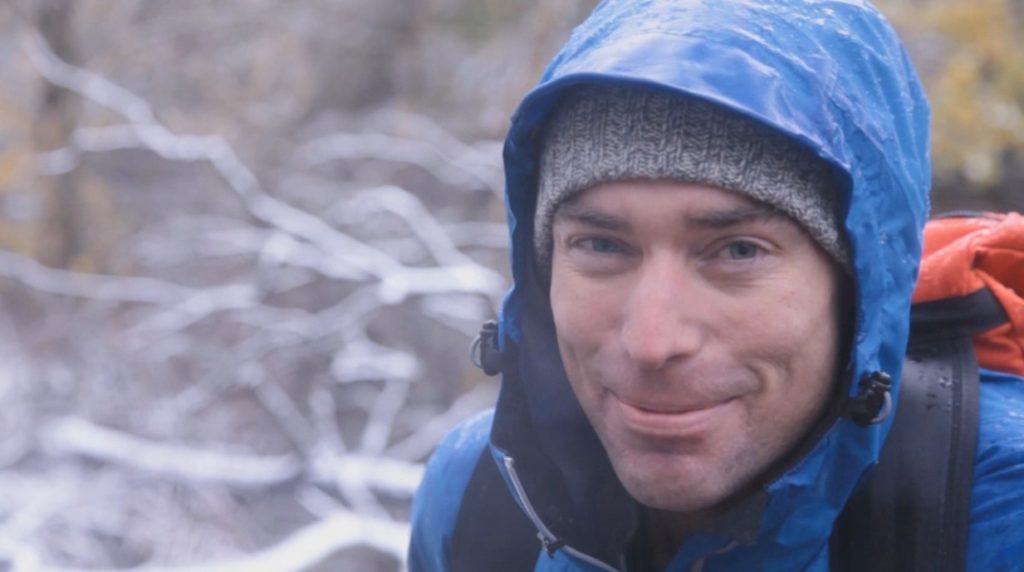 Tim, founder of Gather Outdoors
How do you choose the people and brands you work with?
It all comes down to finding folk with a shared ethos. One that values good design and creativity and respects the natural world and the people living in it.
From the outset I was convinced that what folk did was more important than what gear they had. I came across Oru Kayaks, folding kayaks made of corrugated polycarbonate: a modern design icon. I knew they were a great way for urban dwellers to experience the outdoors on their doorstep. Recognising their hefty price tag as a barrier, and inspired by the sharing economy initiatives like Tool Libraries, I came up with the idea of selling them to groups of people to share. I called it a Crew Buy and pumped out adverts that said "Don't Buy This".
Whilst initially I was trying to promote a mindful approach to consumption, I wasn't solely focused on sustainable products. I got a couple of other cool outdoor brands on board and launched the website in September 2015. However I soon realised that cool brands weren't always that cool.
What have you learnt in your first year?
Amazingly in December of 2015  the cold water surf brand Finisterre reached out. They offered me the chance to be one of the few online retailers trusted to stock their range. Their offer was a tremendous vote of confidence. Finisterre were just the sort of business I wanted to work with: sustainability is in their hearts.
Without them, I'm not sure there would be a Gather Outdoors now, as the first year was really hard. I found myself asking more questions. This time about whether being in retail squared with my mindful and minimalist approach to consumption.
I realised I really respected the approach of some of the people I was working with. Brands like Finisterre and Miscellaneous Adventures, who are working with the grain of nature, not against it. I decided that far from wanting out of retail, I wanted to do more. I wanted to show that an alternative is possible. That businesses can make a positive contribution, not just exploit people and planet in pursuit of profit. So I dropped the brands that didn't have a good story about how they made their stuff, and redoubled my efforts on creating a truly sustainable business.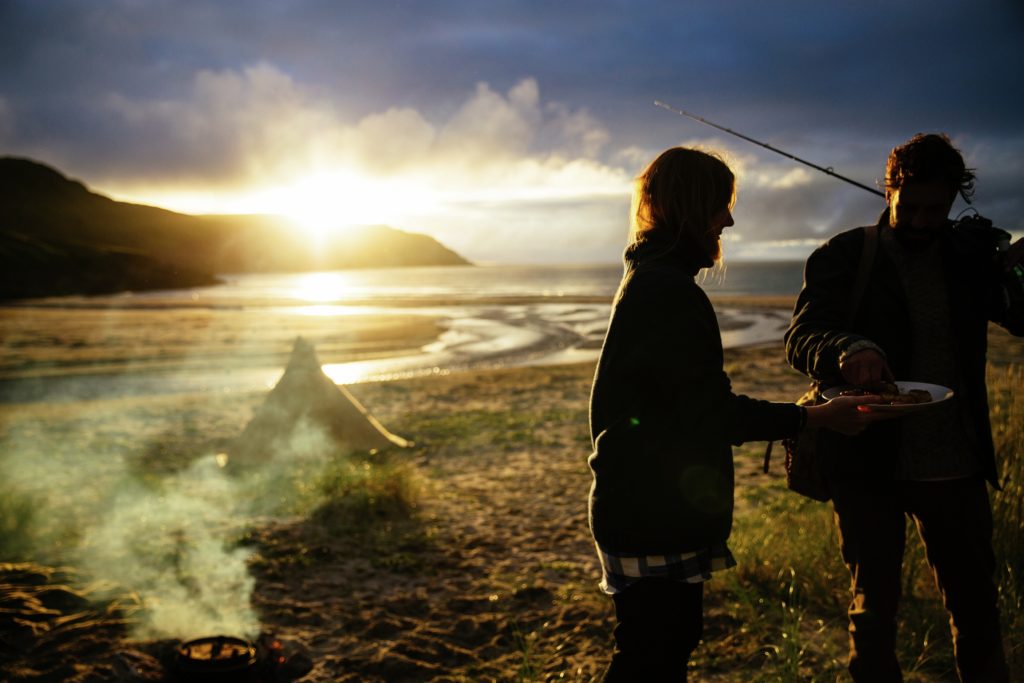 Where next for Gather Outdoors?
Creating a business I feel is truly worthwhile is a challenge. To be truly sustainable, it isn't enough just to sell sustainable and ethically made products. I need to help folk get out more, without making out that they need to buy a new jacket or backpack. That way I can instil greater love for the outdoors, and hopefully an increased desire to protect it.
As a teenager I was part of a book club specialising in outdoor publications. Those books still live on my shelves whilst the knowledge they imparted still courses through my veins. This is what had got me out more, and I figured it could do the same for others.
So I created Adventurous Ink, our new subscription scheme for books, art prints and journals. Not only a great way to inspire others, it also supports creative adventurers making a living sharing their outdoor insights. With the help of friends I created a Kickstarter campaign from scratch in just two weeks, launched it on Black Friday 2016, and two weeks later it was all funded. The next step on the road to a more mindful approach to retail had been taken.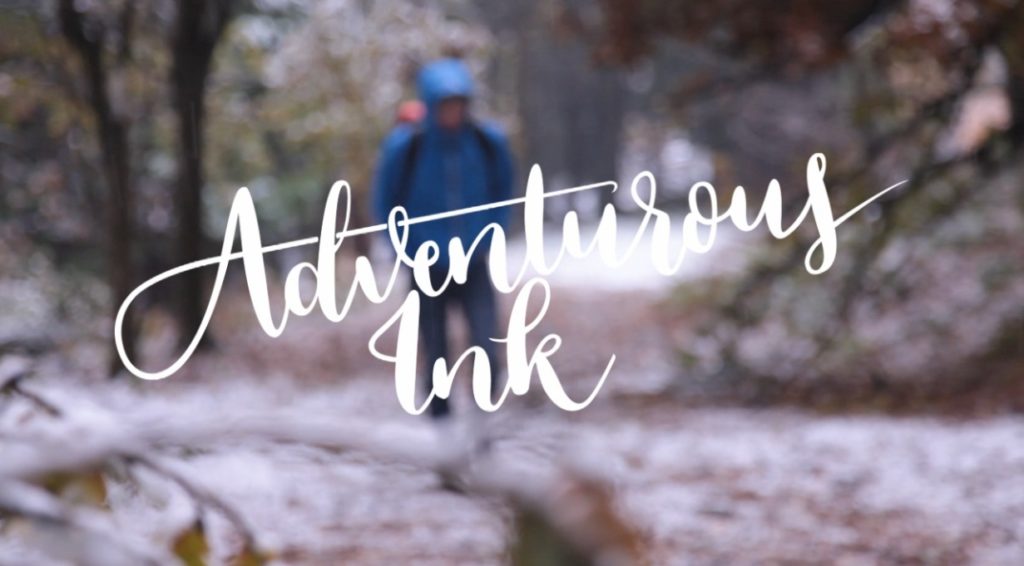 What are you planning this year for Gather?
I'm really excited about 2017. I've been travelling around the UK and Europe and found some awesome new brands and products that will be great additions to the store.
Most excitingly I plan to help the Gather community do better things outdoors, by introducing them to teachers and guides who offer amazing outdoor experiences. From axe skills, to climbing remote sea stacks, making your own canoes to Stand Up Paddling in the wilderness. Of course, Adventurous Ink will be inspiring people month in month out. I cant wait to see how that develops and how folk respond to it.
By the end of the year we will have shifted from a being just a retailer to a curator of truly enriching outdoor lifestyles. And we're still just at the start of our adventure.