NYC: Budget Accommodation – Hostels vs Couchsurfing
Accommodation for the thrifty traveller in New York is a nightmare at first glance. As one of the most expensive cities in the world, NYC can easily overwhelm the budget traveller searching for a place to stay. Looking for accommodation in New York means thinking outside the box, and that doesn't mean you have to lower your standards to settle for a rat-infested hovel – I promise.
During my five nights in New York, I tried both Couchsurfing and staying in a hostel, two good options for budget accommodation in NYC. These are some of the best options for travellers looking to spend as little as possible on accommodation, and can lead to some exciting and memorable experiences too.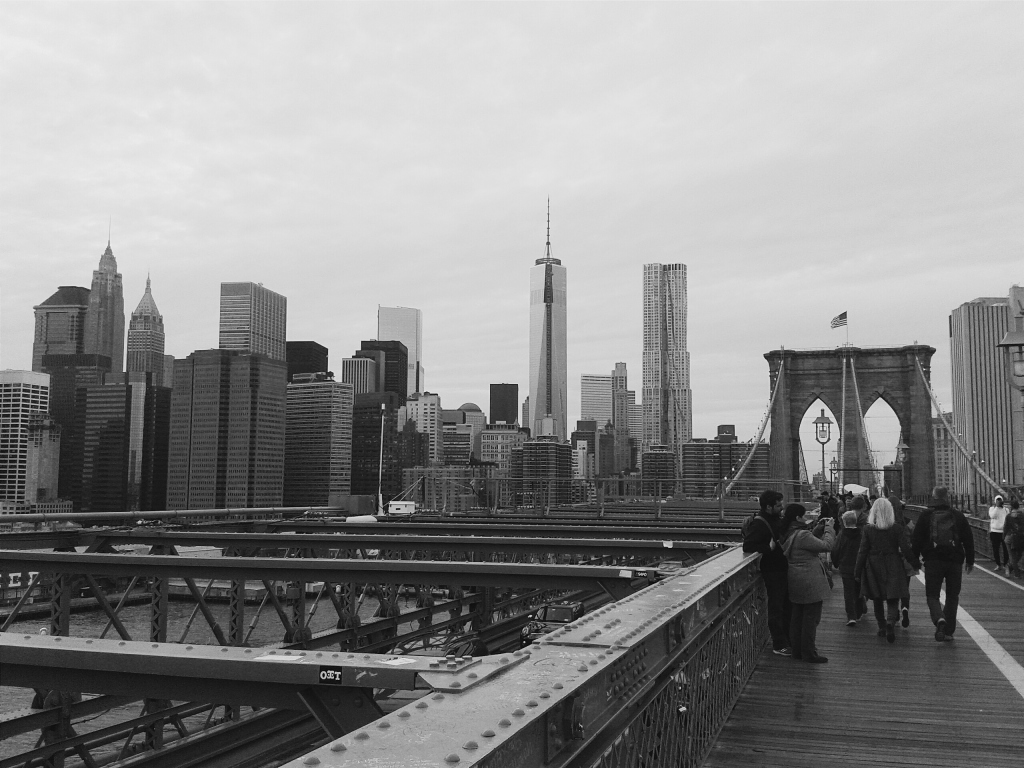 Hostels
I stayed in HI New York hostel on the Upper West Side for one night during my time in New York. It's one of the largest hostels I've ever stayed in, with hundreds and hundreds of rooms. I'm not usually one for staying in large hostels, but HI NYC changed my mind about that. They have so much going on, and plenty of social activities, making the most out of a big situation. I met a bunch of people on their weekly pub crawl, and have to admit that I had a blast.
PRICE: If you consider yourself well-travelled and have stayed in plenty of hostels around the world, the price of a night at a NYC hostel might leave you speechless. The price for a night in a hostel in Manhattan or Brooklyn will set you back at least $35, if not more. When I quote that price, I'm talking really simple, basic, bunks beds in a dorm hostel.
PROS: If you're a social traveller and like to meet other backpackers, you'll find plenty of opportunity to do so by staying in a hostel in New York. The hostels in NYC are packed pretty much all year round, so you'll make plenty of friends in no time. The other pro for hostels in New York is that many will have plenty of social activities going on, such as group tours around places like Brooklyn or Harlem, pub crawls, and other social evenings.
CONS: Hostels in New York are pricey in comparison to other hostels in the world, but cheap in comparison to some other accommodation in NYC. In fact, most other accommodation in NYC. The drawback is that your cheap options include staying in a dorm room and sharing a bathroom, and if you're not into big hostels then you might struggle in New York. Small, cosy hostels are hard to find, but not non-existent.
WOULD SUIT: The go-getting backpacker who loves to be around other travellers, make friends from all over the world, and, for those who are happy to stay in big hostels, wants to check yet another pub crawl off their list.
Couchsurfing
During my time in New York I stayed with two different Couchsurfing hosts. Angie is one of the biggest hosts in New York, have hosted hundreds and hundreds of people in her little apartment over the years. I stayed at her place with two other Couchsurfers, one from Barcelona, another from Sweden. We went biking around Central Park together, ate some incredible Japanese BBQ food (my first experience of the cuisine, no less), and played several rounds of Cards Against Humanity. My other host, Amber, lived in Astoria and we had a few chats over some delicious chocolate tea. We didn't spend too much time together due to clashing schedules, but she was a very kind host, and extremely flexible and accommodating.
PRICE: Major perk of Couchsurfing – it's free! There are thousands of CS hosts in New York, so it's one of the best free accommodation options in the city.
PROS: Aside from it being free to use, another pro of Couchsurfing is that it puts you in touch with local people. With a city as big as New York, you're never going to see and do everything, so it becomes overwhelming thinking about what to pick and choose. The thing I loved about Couchsurfing in NYC is that both of my hosts gave me recommendations on their personal favourite spots, which allowed me to see the city from their perspective. This really brought my experience in NYC to life, and I saw and did things that I might not have seen or done otherwise.
CONS: Even though there are plenty of CS hosts in New York, sometimes it can be hard to pin one down, as they get so many requests every single day. Make sure you give yourself plenty of time to contact hosts, and make your emails personal to them. Also, you have to be comfortable with sleeping on a couch or other such temporary bed, which is fine for a few days but if you're picky then it might not be for you.
WOULD SUIT: Open-minded, generous culture vultures looking to bypass the famous sights in order to get to grips with New York from a local perspective.
As much as I am a Couchsurfer more than I am a hostel-ite (could you tell from the above?!), I have to admit that I still had a good time staying in a hostel whilst I was in New York. That could have been pinned down to making the best out of a bad situation, as I was staying in a hostel that night whether I liked it or not, but regardless of necessity I saw a lot of pros to hostelling in NYC.
But if I had the choice, give me a couch any day. New York is a city so teeming with life and activity that Couchsurfing is in its element in NYC. Having a local to point you in the direction of the kind of things you'll love is completely invaluable in New York City, and that for me wins every time.
21 responses to "NYC: Budget Accommodation – Hostels vs Couchsurfing"