Discovering English Wine: The Story of Three Choirs Vineyard
"We make use of this area's microclimate, and we've tweaked our techniques over the years. You see the high hedges over there? Even these small touches create a better environment for the surrounding vines. It is risky to produce wine here, but not if you have the right conditions and variety of grape."
– Thomas Shaw, manager of Three Choirs Vineyard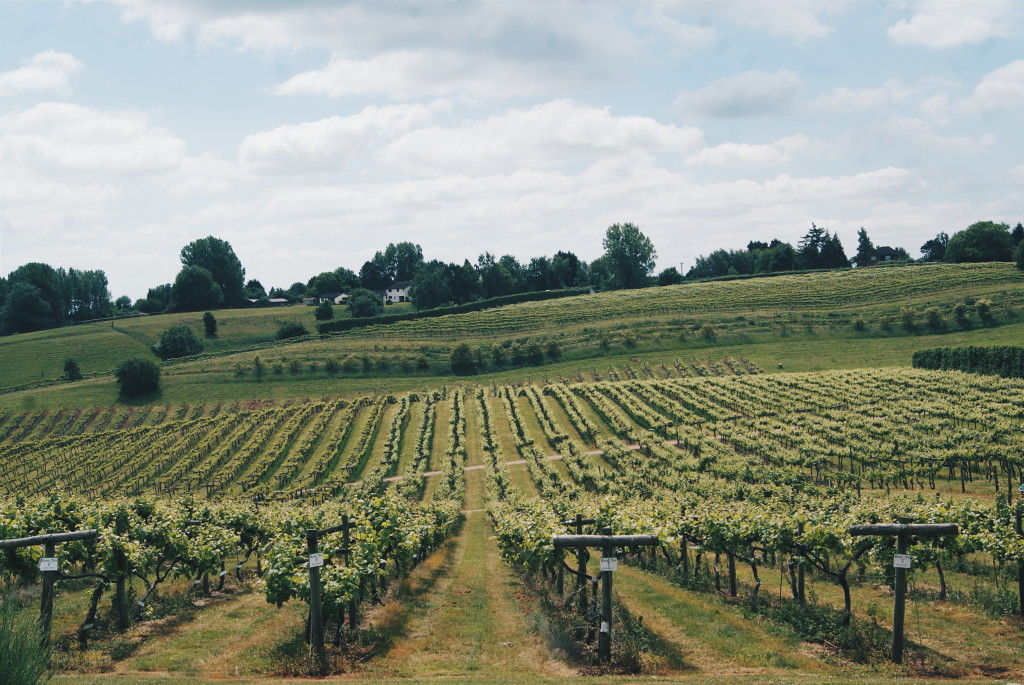 Wine isn't the first thing you think of when picturing the UK – it's probably not even the 100th.
But there are over 500 vineyards across the country, which collectively produced 6.3 million bottles of wine in 2014. This success was unheard of a decade ago, but English wine production is on the up, and as restaurants and chefs in the UK continue to gravitate towards local produce, the industry is set to boom. I paid a visit to one of Britain's most prolific vineyards, Three Choirs in Gloucestershire, to find out more.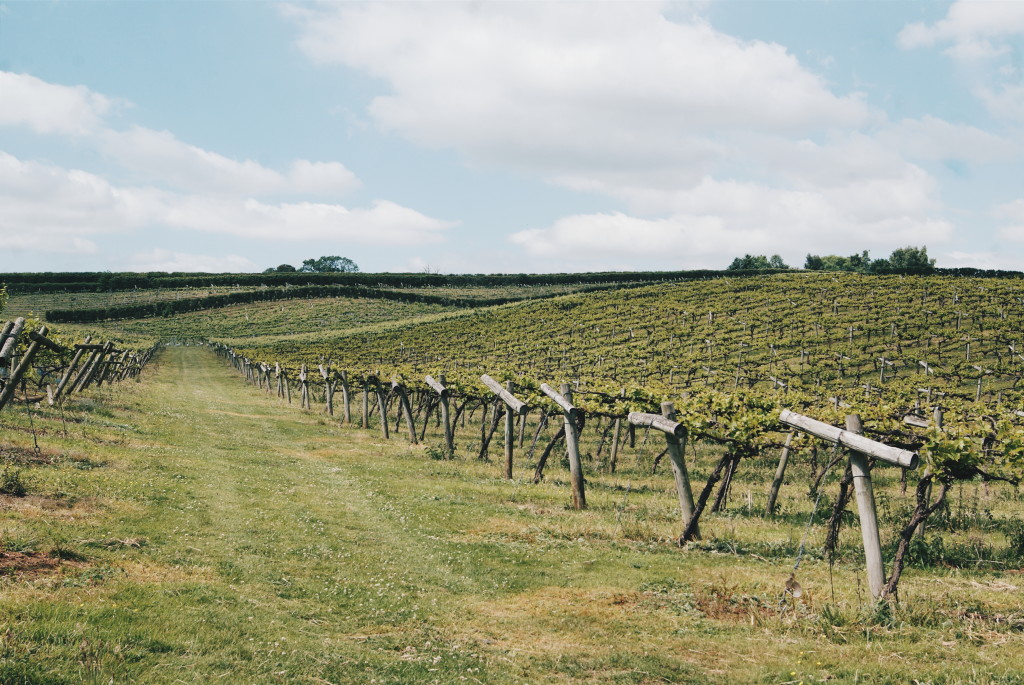 Sunshine was pouring down on the immaculately straight rows of vines as I pulled up to Three Choirs. I felt like I was in remote Tuscany; a pleasant, dry heat moved through the air, and views of the fields in the distance were lost in the rolls and valleys of the landscape. I sat down with manager Thomas Shaw at a table in the restaurant overlooking the vines.
"You couldn't put a vineyard anywhere in England," Thomas told me. With a climate as volatile as Britain's, it's an exact science making sure the environment surrounding the grape is precisely as it should be for prime production.
The area that Three Choirs calls home – Gloucestershire, which is west of central England – is a factor that has played a huge part in the vineyard's success. "We're sheltered by the Malverns, the Black Mountains, and the Cotswolds" Thomas explained. All these hilly regions surrounding Three Choirs act like guardians against the UK's harsh weather.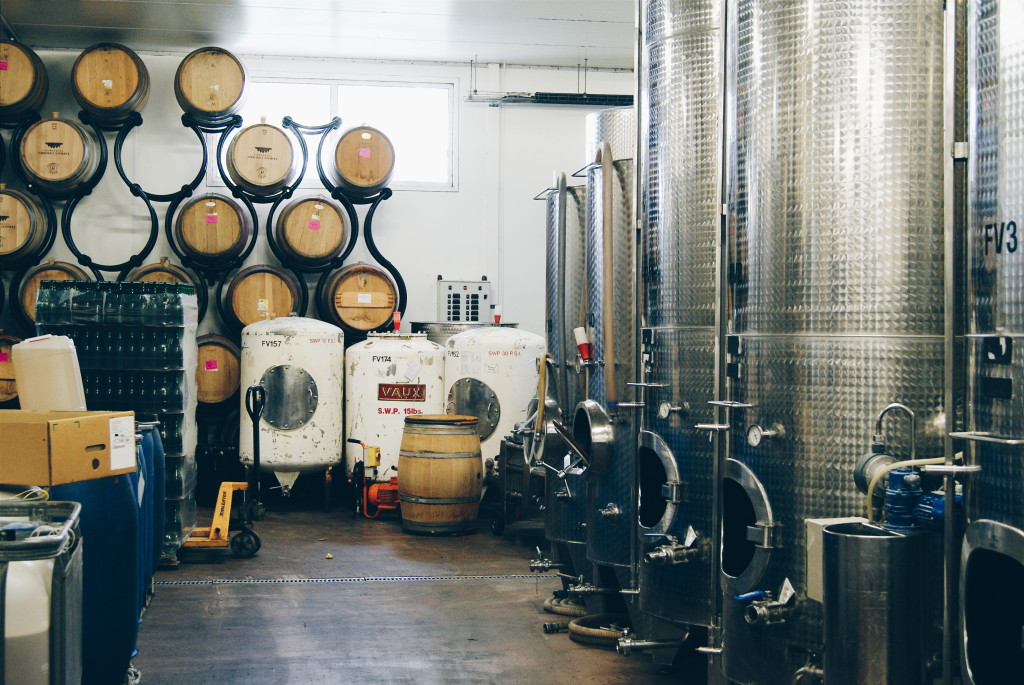 Favourable British springs and summers deliver buckets of bright sunshine to Gloucestershire. As the weather was so pleasant during my visit, I could see exactly how the vineyard manages to produce wine similar to that of northern France.
However, this is still England after all – the climate is prone to taking a nasty turn and some years see little sun. Thomas not only told me about the successful harvests, but also those that have been badly affected by vicious weather. High winds and flooding sometimes tear through the country even in the height of summer, and these conditions can wipe out the vines and take years to recover from. These are the risks and battles you face when growing grapes in the UK.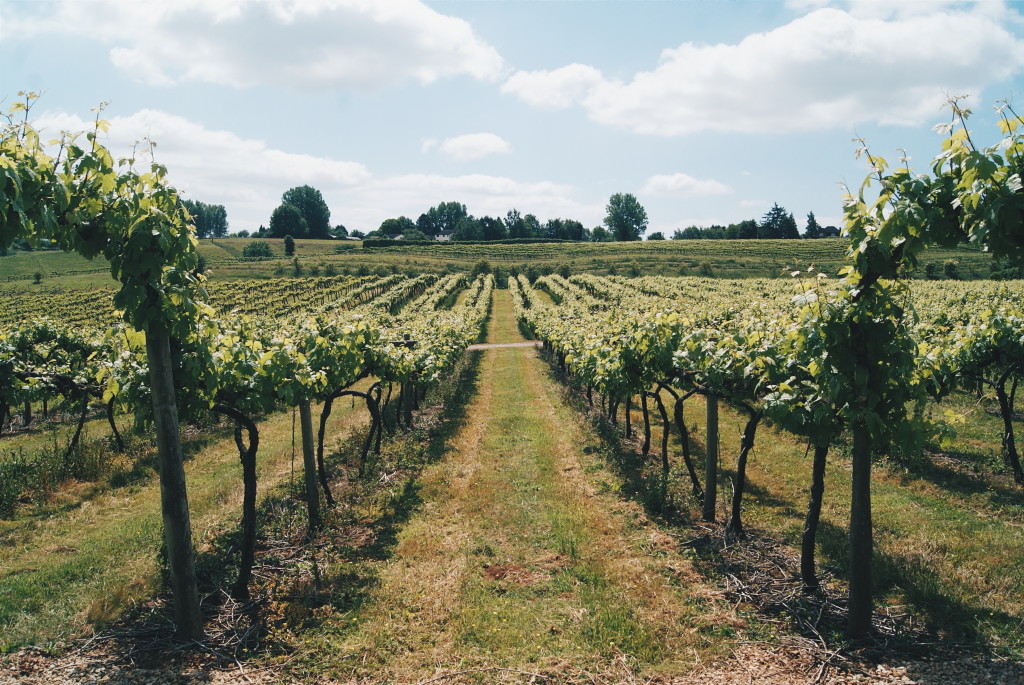 Thomas compared Three Choirs' wine to that produced in European countries with mild climates, but was clear about the vineyard's intentions to keep the product's flavour close to home. "We believe that as we're based in England we should produce an English wine. We don't try to imitate wines from popular regions like New Zealand. We're quite individual in that sense."
The very soil that the vines are grown in makes a difference to how the wine tastes, and Thomas explained to me that the earth in Gloucestershire produces a fruity taste, which the producers are happy to evoke. Three Choirs has a second vineyard down in Hampshire, where the soil is much harsher, producing a sharper signature aroma. It's these values of staying true to what the English conditions produce that makes Three Choirs one of the most authentically British vineyards in the country.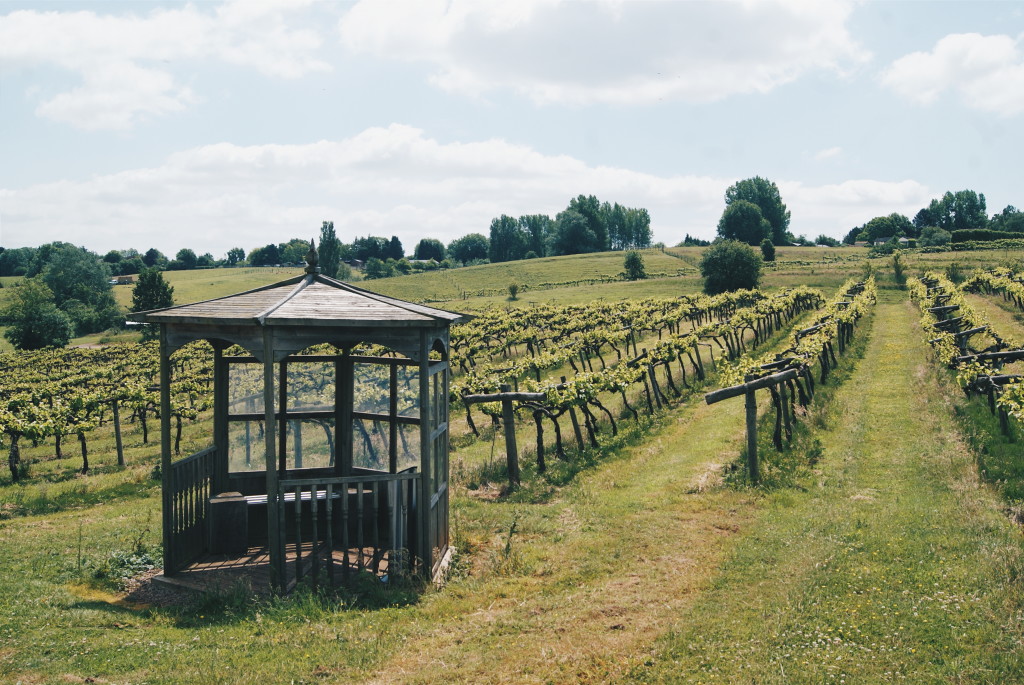 Seeing an opportunity for a truly unique vineyard experience, Three Choirs also runs a restaurant, tours of the vineyard, and has a selection of hotel rooms and lodges.
Room guests can wake up overlooking the valleys, take their morning coffee out on their own vine-facing patio, then spend lunch and dinner in the decadent restaurant, sampling the wines produced just metres away. The luxurious lodges are in a more private setting, and each come with two verandas and breakfast delivered to your door.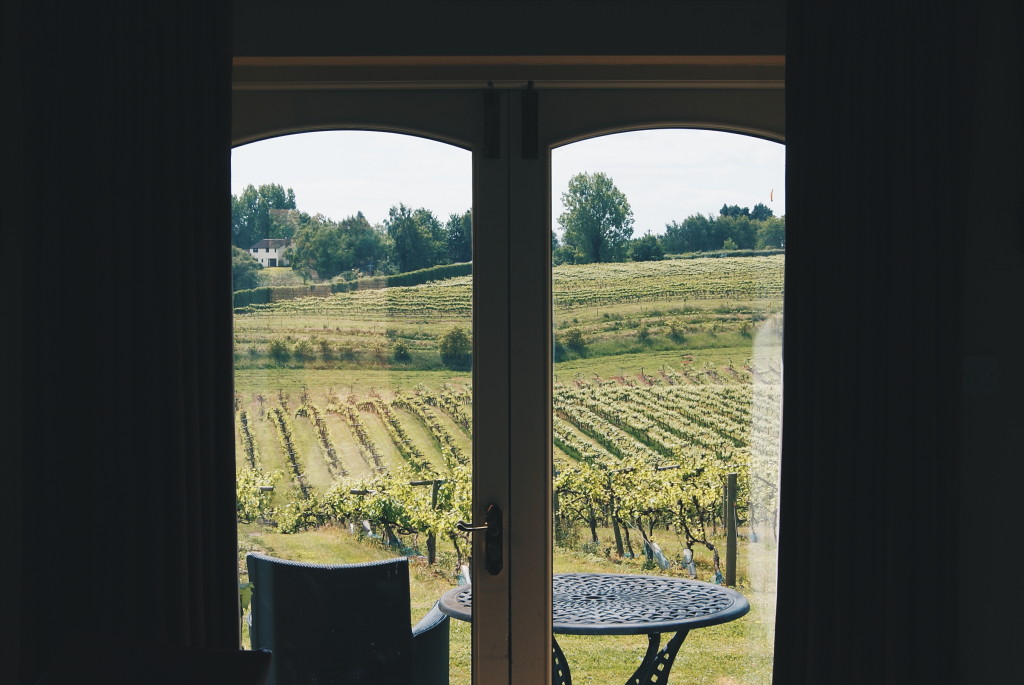 "We're one of the only vineyards in the country to offer accommodation, a restaurant, and a vineyard all rolled into one", Thomas mentioned. He also went on to explain that Three Choirs sees almost no tourists, catering mainly to lunching locals or British folk away on days out and long weekends.
Thomas kindly sent me home with a bottle of Three Choirs white wine, produced from the Siegerrebe grape. I opened it at home later that night, in the early evening sunshine. Light, fruity and crisp, it went down smoothly, like liquid gold. I savoured that bottle for as long as possible.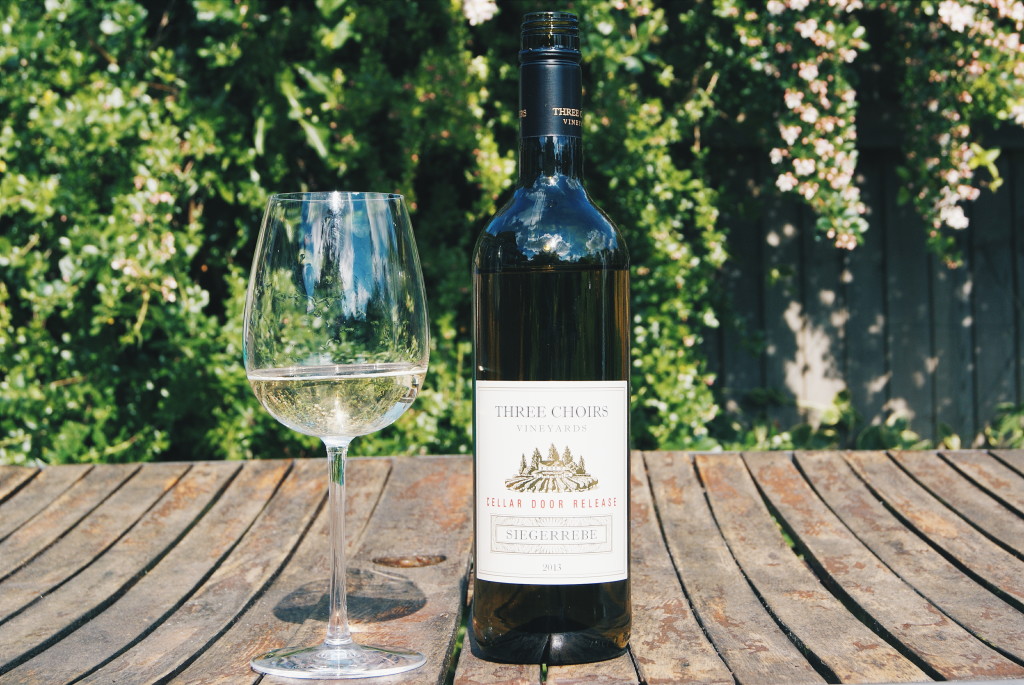 Have you ever tried English wines?
Where has been the most surprising wine destination you've visited?
One response to "Discovering English Wine: The Story of Three Choirs Vineyard"