Boutique B&B in Edinburgh: Luxury at Ben Cruachan
Ben Cruachan B&B in Edinburgh makes a bold impression as soon as you walk in. On the outside, it looks like any other town house in the city – built with tactile stone and sitting flush with its neighbours in a neat row – but the interior of this boutique hotel makes it stand out from the crowd.
Vibrant, floral wallpaper lines the entrance, a chandelier hangs from the ceiling, plush carpet is underfoot, and fresh flowers stand in a vase on a gold-painted ornate table at the end of the hallway. The combination of this decorative look and the warm welcome I received from Jackie – the B&B's owner – left me impressed from the moment I arrived, and this inviting reception made me intrigued to see more.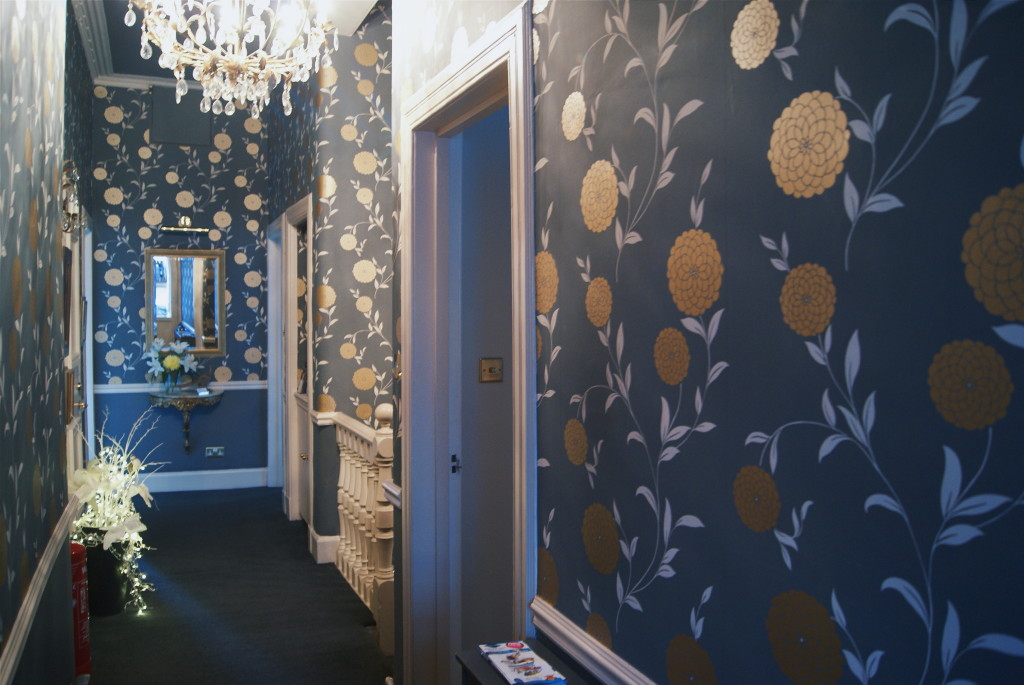 Expectations already set high, I wasn't disappointed when I was shown my room. It was luxurious and decadent – the bed frame was made of a dark, rich wood, a colour that matched the side tables and the furry trim of the blanket on my bed. Plaid cushions and curtains gave the room a country house feel, reminiscent of traditional Scotland, and the modern bathroom sparkled bright white.
Ben Cruachan is all about the details. A full tea set is laid out on a table in every room, complete with big teacups and little piles of chocolates. A small decanter is filled with complimentary sherry, providing the perfect way to unwind last thing at night before bed. Quality toiletries are lined up the bathroom – this is one of the few places I've stayed in that offers conditioner as well as shampoo.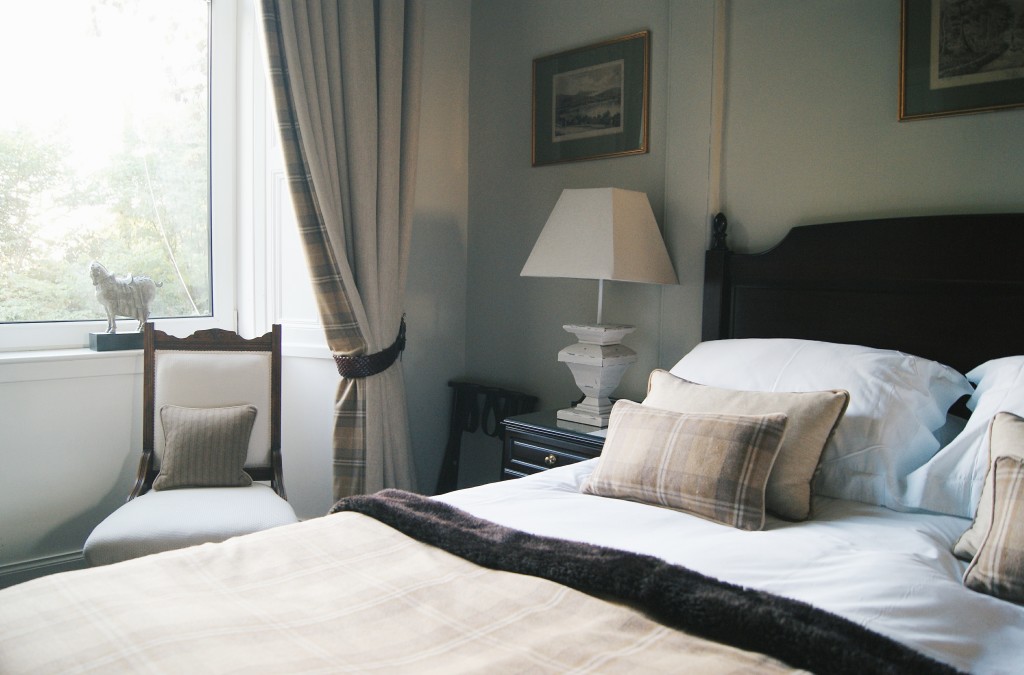 I was in paradise. I sunk into the bed, making a fort of pillows around me and sleeping for eight hours solid each night. The towels were large, soft and fluffy, the kind that feel so satisfying to wrap yourself up in after a warm shower. At Ben Cruachan, I found a level of comfort that far exceeds your standard B&B – this place deserves every one of its four stars.
Breakfast each morning is served in a room on the lower floor. Soft music played as I came down the stairs, and Jackie kindly welcomed me with a smile as I sat down at a meticulously laid-out table. Fruits and cereals were spread out across the sideboard, and in front of me were little pots of spreads (try the jam made by Jackie's aunt – delicious!)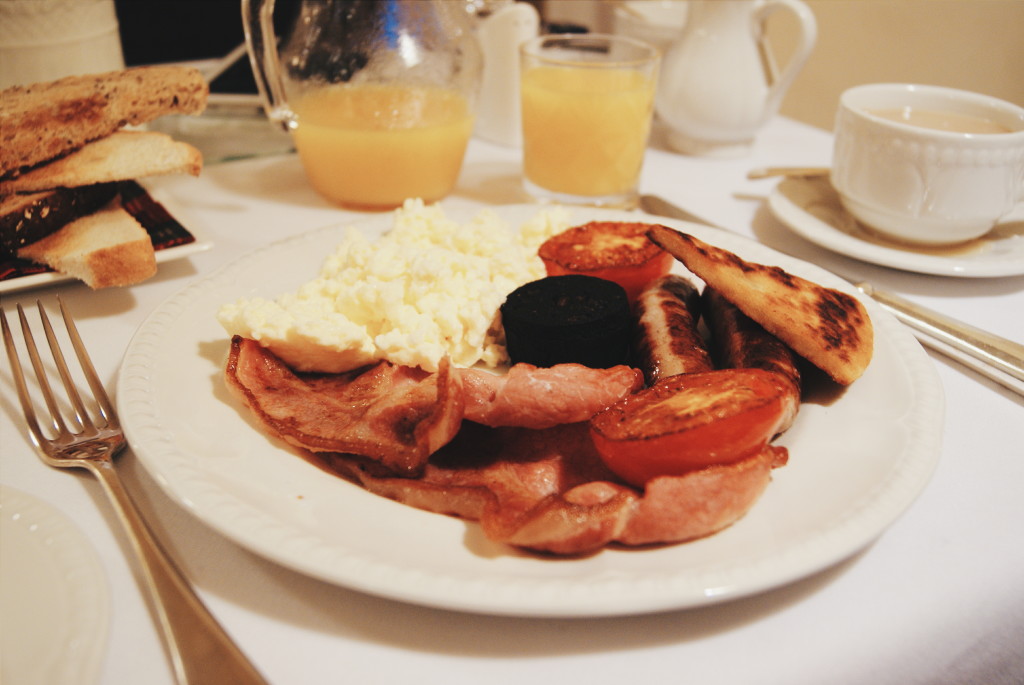 Although the continental breakfast options looked inviting, I like to make the most of the cooked options at a B&B. On my first morning, I tried a full Scottish fry-up; my eyes widened in awe as Jackie put it down in front of me. Plump sausages, crisp bacon, potato bread, and all the other accoutrements were packed onto the plate – a hearty, filling breakfast that kept me going until mid-afternoon.
Even though I could have happily gone for round two of a fry-up the next day, when I read "Scottish pancakes with bacon, banana, and maple syrup" on the menu, I was curious. In hindsight, I almost wish I'd chosen it one the first day because I would have definitely had it twice – so mouth-wateringly good that I unashamedly cleaned off the entire plate. I know it sounds like an unusual combination of flavours but trust me, it works.
More importantly, trust Jackie, who knows how to prepare it like a pro.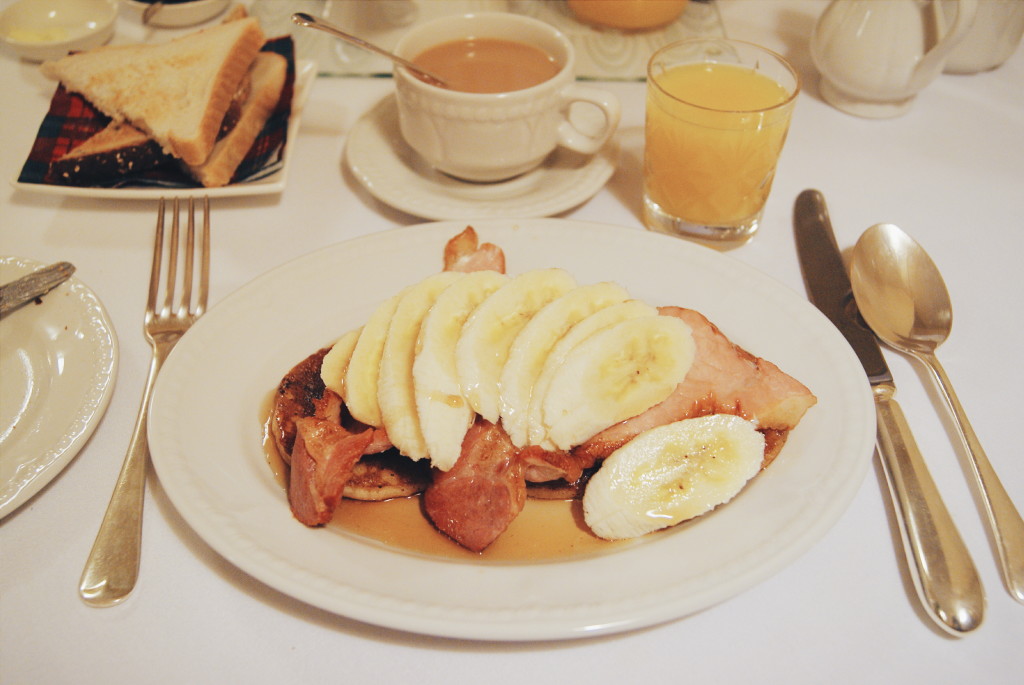 I walked all around Edinburgh during my handful of days in the city, and all from Ben Cruachan's front door. The B&B's location is ideal for exploring, and as well as being close to a number of Edinburgh's top sights, lively restaurants and bars are closeby, plus supermarkets and ATMs.
Despite being situated in the centre of Edinburgh, the noise I could hear during my stay was minimal. The house has a garden to the rear (which guests are welcome to use if the weather holds it – unfortunately it didn't for me!) and the road to the front doesn't get overwhelmingly busy. The atmosphere at Ben Cruachan is of uninterrupted tranquillity.
Expertly striking a balance between cosy and contemporary, charming and modern, I find it hard to fault Ben Cruachen. Jackie has created a truly extraordinary boutique B&B in Edinburgh, one that offers visitors an experience of pure luxury in the middle of one of the most beautiful cities in the UK.
It's one of those hotels you'll tell your friends about, take pictures of for your photo album, and remember as one of the most special parts of your trip to Edinburgh.
Have you stayed in a boutique B&B in Edinburgh?
Tell e about your experience in the comments below