Boutique B&Bs in Glasgow: Amadeus Guest House
It's not hard to find boutique B&Bs in Glasgow – the city is quirky, gritty, and becoming more stylish by the second. In the last few decades, millions of pounds have been put into Glasgow to transform it into one of the most interesting cities in the UK; a true Cinderella's story of regeneration and revival.
It's hard to pick which B&B to go for when there are so many to choose from, but I recently stayed at Amadeus Guest House in the West End, and can wholeheartedly recommend it.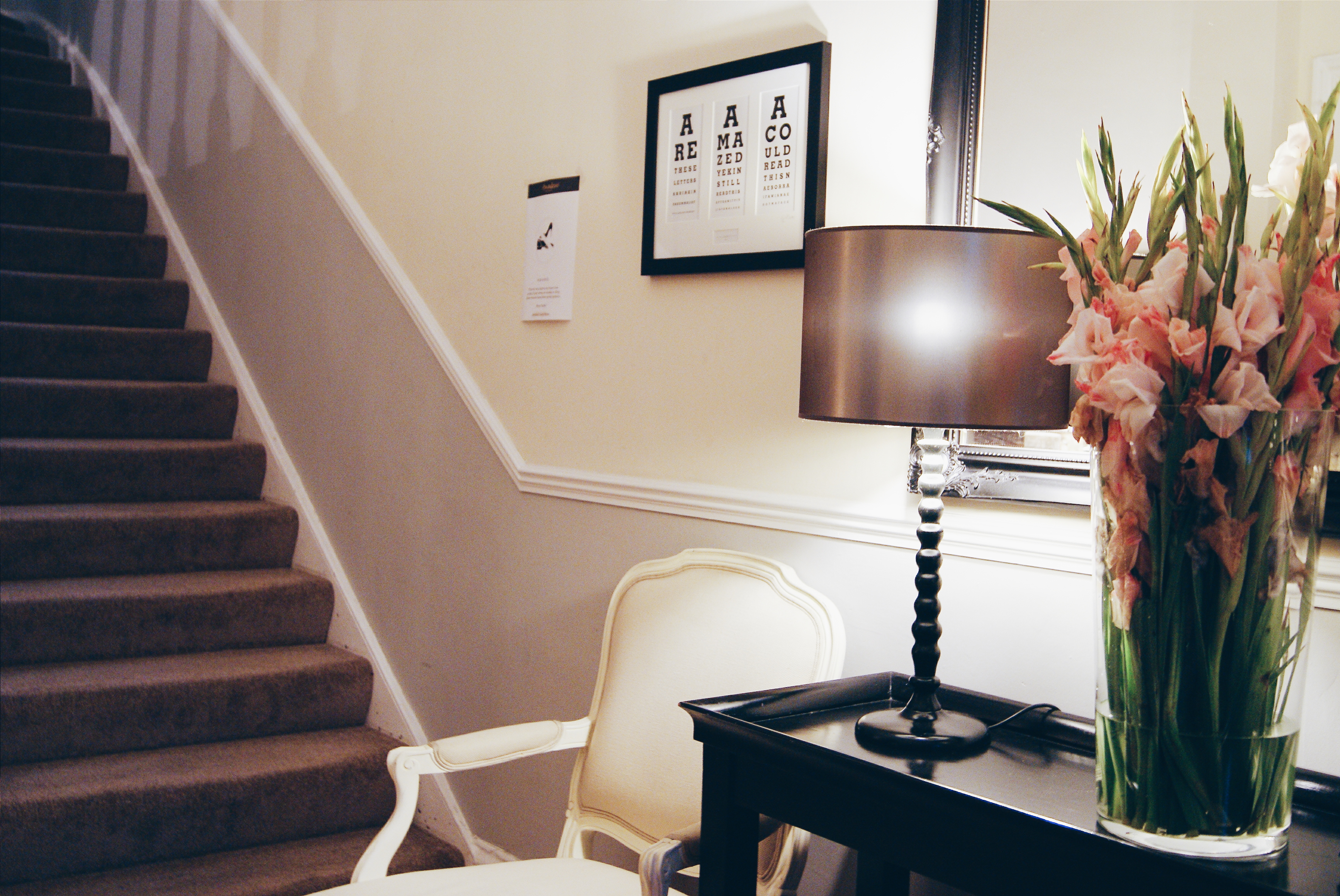 The entrance hall of Amadeus Guest House sets the tone for the rest of the hotel: a high ceiling, a staircase on the right that sweeps up to the two floors above, light walls and carpets, and fresh flowers on the hall's side table. This bright and detail-oriented feel continues through the guest house.
I smiled as I entered my room for the first time. Instead of just aiming for a simple white-linen look that many contemporary hotels choose, Amadeus Guest House has decided to add a little bit of a twist to their décor.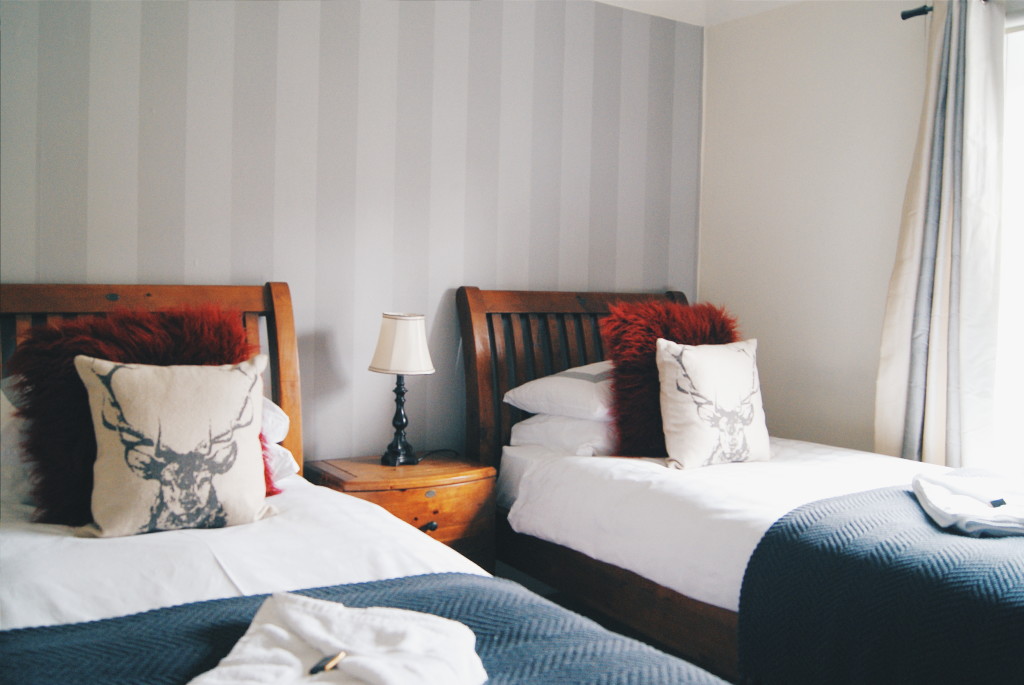 My eyes were immediately drawn to the cushions on the bed – fluffy red ones sat behind others printed with stag heads. This theme ran through other details in the room: a couple more stag heads hung on the wall and moose head coat hooks were next to the door.
The combination of these touches and the grey striped walls, chunky wooden beds, thick pillows, and bright white sheets gave the room a lot of character. I knew it would be the kind of place that I remember in future because of this distinct look.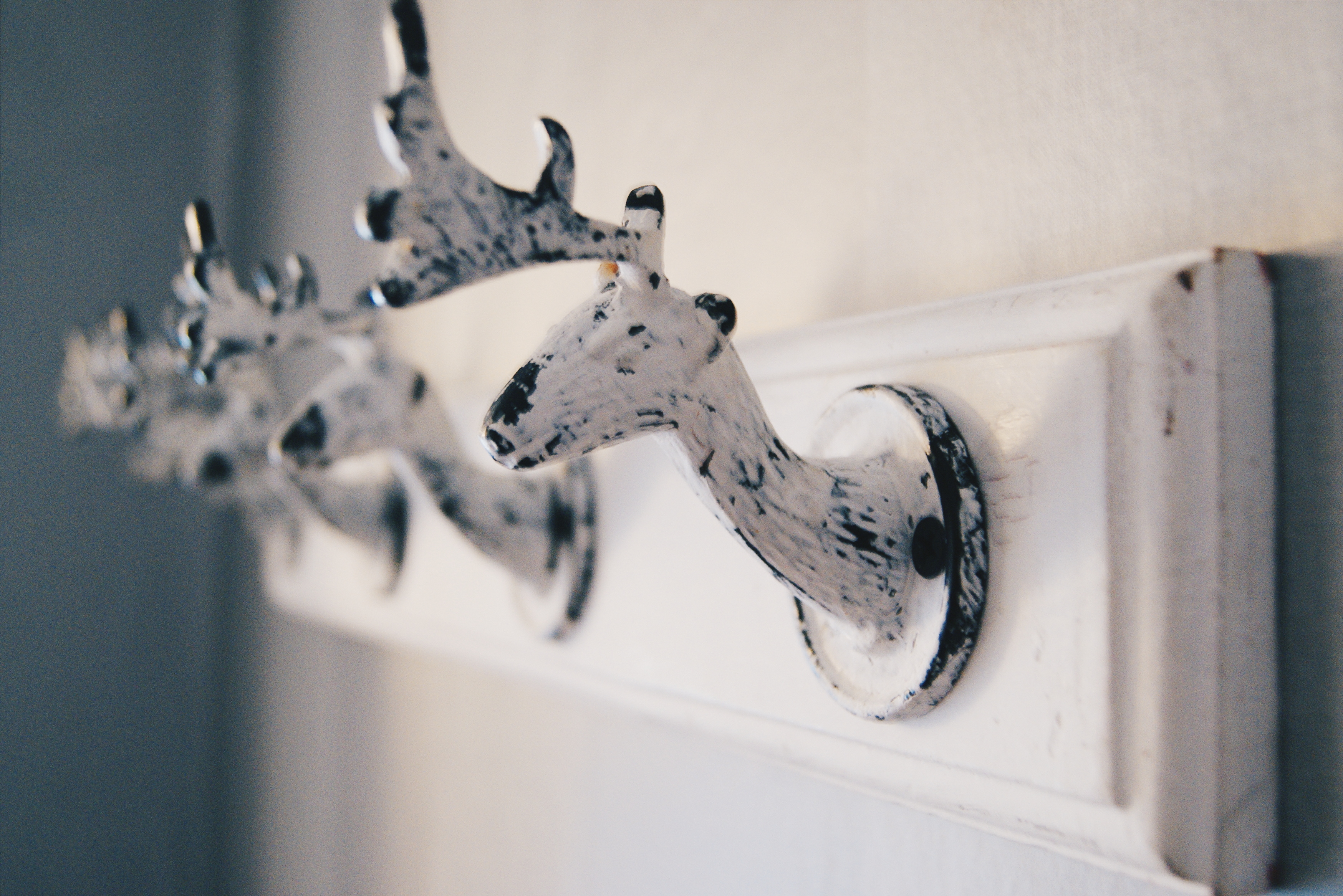 One thing I would mention about the rooms is not to expect them to be hugely spacious. I certainly wouldn't say I felt cramped, but I might describe the space as compact. I was in a twin room, which in terms of space is the middle of the range on offer here, so there are larger available. It's important to remember that this is a hotel in the middle of a busy city, so few buildings in this area will offer very large rooms. It didn't change how much I enjoyed my stay though – a very easy thing to forgive.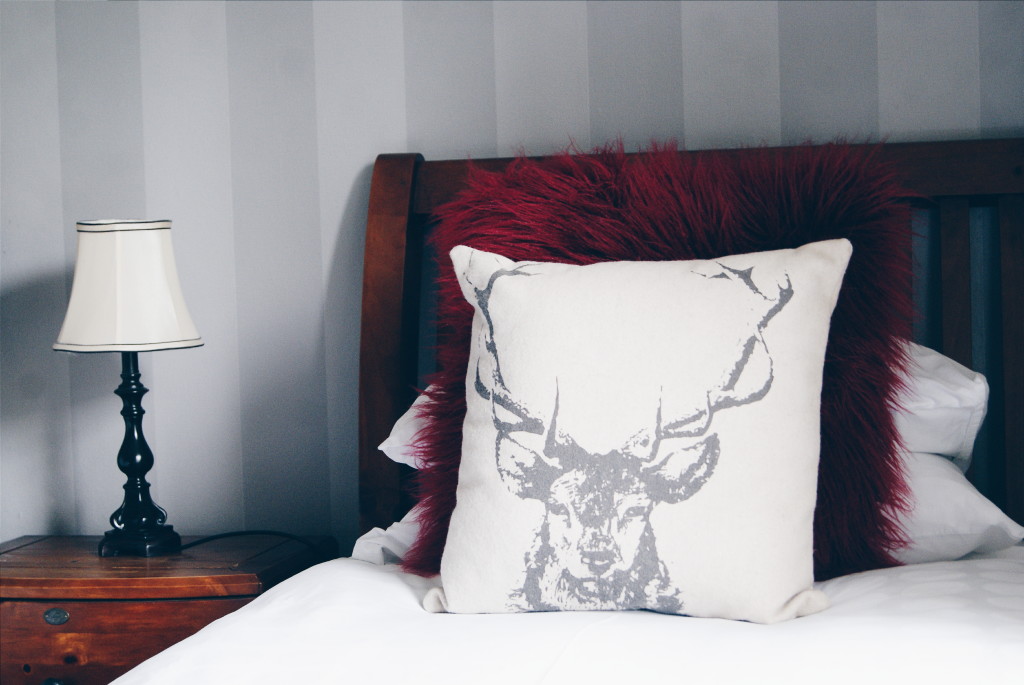 Breakfast and Amadeus Guest House is served in the front room of the hotel's ground floor. A long table is laid out with cereals, fruit, pastries, cheese, meats, and juice. It's a spread large enough for you to get at least three courses of breakfast, four if you count the rounds of hot toast the friendly staff bring upon request.
As this is a small B&B, there are only seven tables in the breakfast room, creating a quiet and relaxing space. I chatted to a few other guests each morning as I tucked into my pain au chocolat and strong coffee, swapping ideas for the day's itinerary. As someone who likes to ease into the day, I relished in how tranquil it felt in the breakfast room.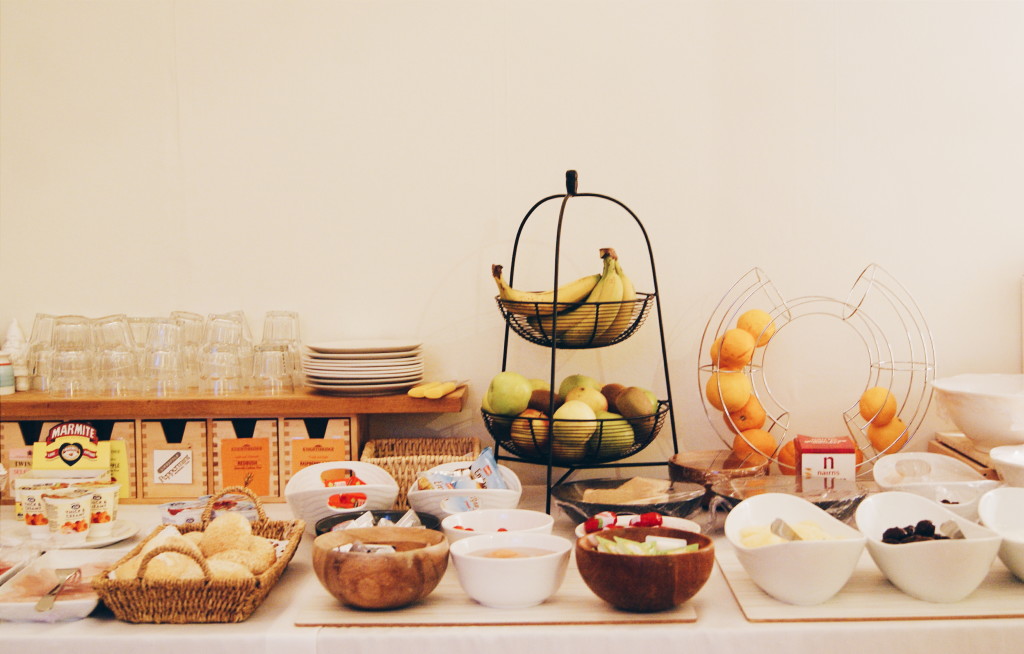 One of the best things about Amadeus Guest House is that it's in a lively part of Glasgow; the West End. Just steps away from the B&B are dozens of shops, cafés, restaurants and pubs, most of which are of the same nature as the hotel – independent, down-to-earth, and modern.
Tops spots include Avenue G for coffee, and the Squid and Whale for pints of real ale in the evening. For convenience, a couple of supermarkets are also in the area in case you need to pick up some essentials. A subway station across the street from Amadeus provides easy access to the city centre within minutes.
Overall I'd rate my experience at Amadeus Guest House highly. I was sold the second I saw the modern and unusual design, but the welcoming staff and location of the B&B made my time here even better. Do yourself a favour and stay at Amadeus during your next Glasgow visit.
Do you have any favourite boutique B&Bs in Glasgow?
2 responses to "Boutique B&Bs in Glasgow: Amadeus Guest House"