Alternative Porto city guide
May 23rd 2016
Travelling to Portugal soon? You need our print journal A Year in Portugal, filled with outstanding travel narratives and photography. Find out more
On first glance, Porto is pretty as a picture. The city centre is full of charming higgledy-piggledy buildings, decorated with ornate tiles or painted in vibrant colours. Cafés and restaurants line the walkways that run on both sides of the River Douro. A labyrinth of narrow streets burrows through town – the kind of passages that beg for you to get lost in them.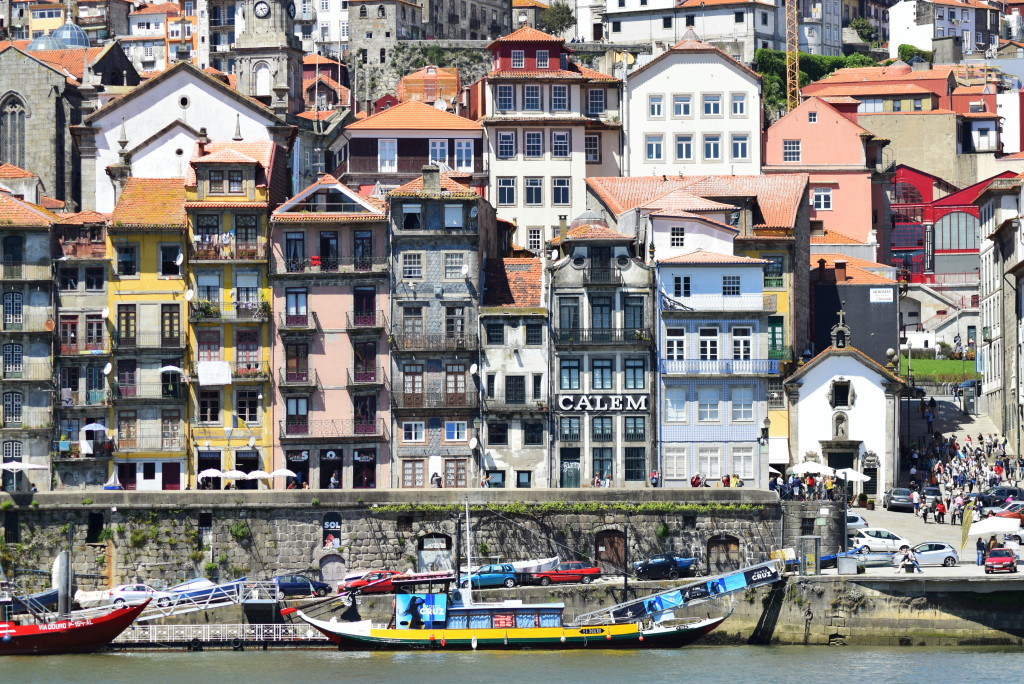 But this picture is deceptive. Porto is unarguably king of shabby chic, but the social issues that lie behind this allure should not be ignored. Buildings lie empty for decades, poorer working communities are buried behind these attractive façades – away from the tourist eye – and locals are leaving town at an alarming rate.
All that said, it's not all doom and gloom for Porto or anyone who visits. It's essential to keep this political perspective in-mind when visiting, but you wouldn't be blamed for falling head of heels for the city's pretty exterior either – it's almost impossible not to. A fine balance between the two creates the perfect jaunt, and this alternative Porto guide brings you the best of both worlds.
WHAT TO DO
The Worst Tours: We recommend that you get yourself on a walk with The Worst Tours as soon as possible after you arrive. This ironically-named company was set up by a group of architects who were tired of the misleading view of Porto that was being offering to visitors.
Their walking tours, which are free/tips-based and run most afternoons, last a few hours and take you outside of the glitzy city centre and instead to the residential parts of Porto. What these tours present is a more authentic view of everyday life in Porto and what happened to the city during and after the financial crisis. This tour will set you up well with some perspective for the rest of your trip through the city.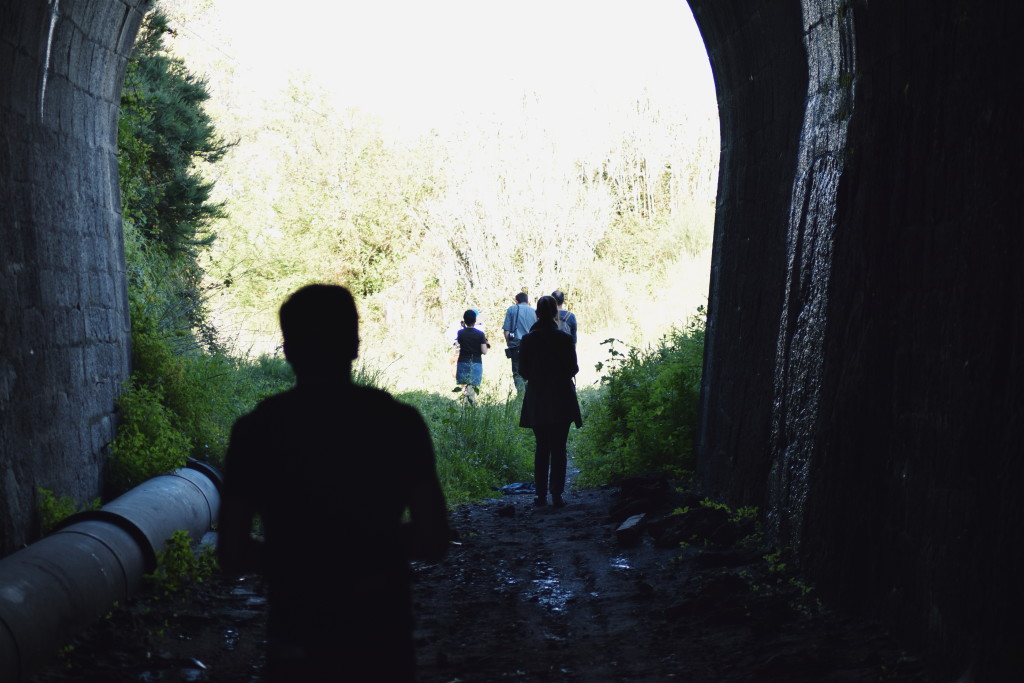 Walking down an abandoned tunnel in Porto with The Worst Tours
Walk or bike to Afurada: The little fishing village of Afurada is around 3km west from the city centre along the south side of the River Douro. A flat path runs tucked up right next to the river, creating a convenient route to follow on foot or by bike. You'll find an everyday, sleepy pace of life in Afurada, perhaps a welcome break from the crowds in the centre of Porto. Follow your nose, literally, at lunchtime to find people grilling fish in the streets, and if you hang around by the waterfront you might be able to catch a ride back to the other side of the river in a local's boat.
The islands: Porto's 'ilhas' (islands) are easy to pass by if you're not aware of them, but once you spot one you'll start noticing them everywhere. These one- or two-storey worker housing communities are located inside many of the city's blocks, behind the tall buildings you see from the street. These islands are accessed via alleyways where it's common to spot people sweeping up outside their front doors or hanging washing on a line.
Rua de S. Victor in the city's east is one of the best streets to walk down if you want to see some islands – a few down here have even won the city's "Prettiest Island" title. Keep your eyes peeled to the left and right to find the alleyways, but refrain from strolling down one. Locals' private space should be respected as these are not tourist attractions but instead interesting quick sightings to understand more about how Porto ticks.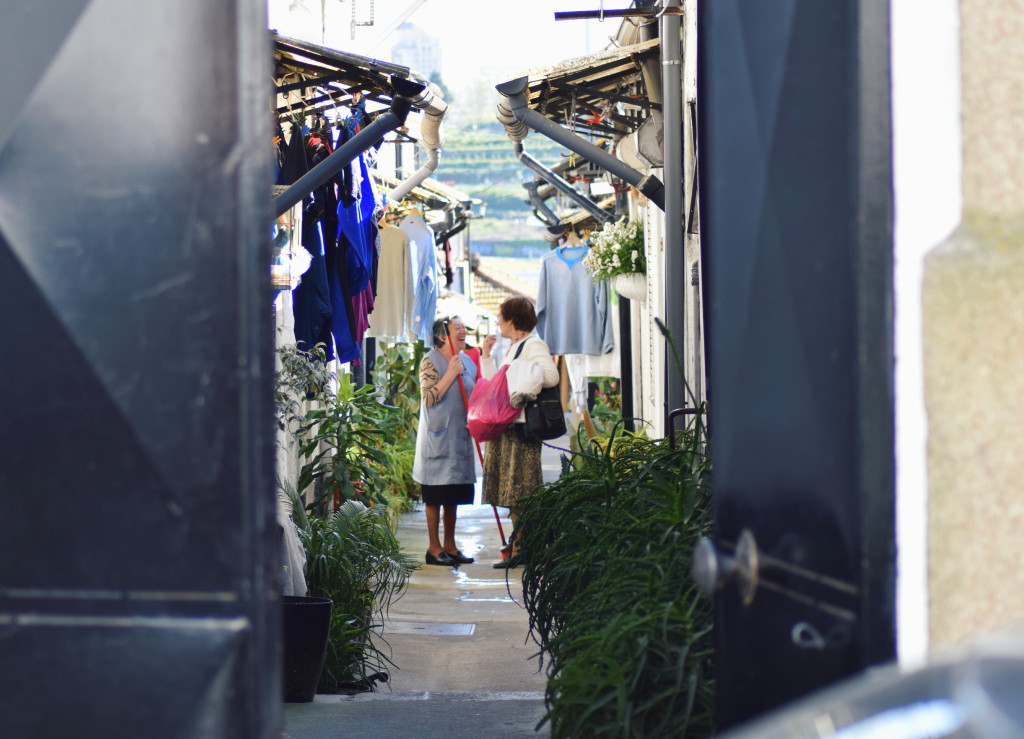 Peeking into an islands on Rua de S. Victor
Sunset: As the city is so hilly, there are a few places you can catch a gorgeous Porto sunset, but few locations beat Passeio das Virtudes, on the city's west side. This leafy avenue sits next to Jardim Municipal do Horto das Virtudes, which is worth a stroll through if you're aching for some green time but make sure you're at Passeio das Virtudes for golden hour. From here you can watch the bright and bold sun turn the sky and river below all shades of yellow and orange.
Cooking class: Eating all the delicious food Porto has to offer is one thing, but learning how to cook it takes your experience to the next level. Taste Porto, a tour company in the city, runs cooking classes every Thursday and Sunday evenings, where you learn how to make traditional Portuguese food with a modern twist. The classes are super friendly and informal, making them a great place to meet people as well as sharpen up your skills in the kitchen.
WHERE TO STAY
The city's tourism industry is booming, so there's no shortage of great places to stay in Porto. A large portion of the empty building are bought to turn into hostels and rental apartments, so it's won't be difficult for you to find something that suits.
Luxury: Set up in a restored 19th century building, Casa do Conto prides itself on ultra-modern design with lots of neutral tones – greys and whites – and a slight industrial feel. This place is for anyone who puts unique design above anything else, but the service here is also noted for being outstanding.
For another luxury accommodation option, also check out 1872 River House, which is situated right on the waterfront in the Ribeira district. This gorgeous accommodation boasts exposed brick walls, plush linens on the beds, and a slightly rustic feel with a contemporary twist.
B&Bs: The minimal and stylish design of 6Only Guest House makes it feel like an upscale hotel but as there are only six rooms here you also get the intimate feeling of a B&B. A great location, sleek furnishings, and affordable prices (rooms are from just 60 euros per night) put this firmly in the ranks as one of the best B&Bs in Porto.
Situated just outside the city centre, in a beautiful residential neighbourhood, Rosa Et Al Townhouse offers a quiet, peaceful escape in Porto. There are a range of different rooms here, but all are spacious and decked out with elegant retro furniture. Rosa Et Al also prides itself on its food – it's actually where the above mentioned Taste Porto cooking class is held – and it's a great spot for brunch, which is offered by booking only.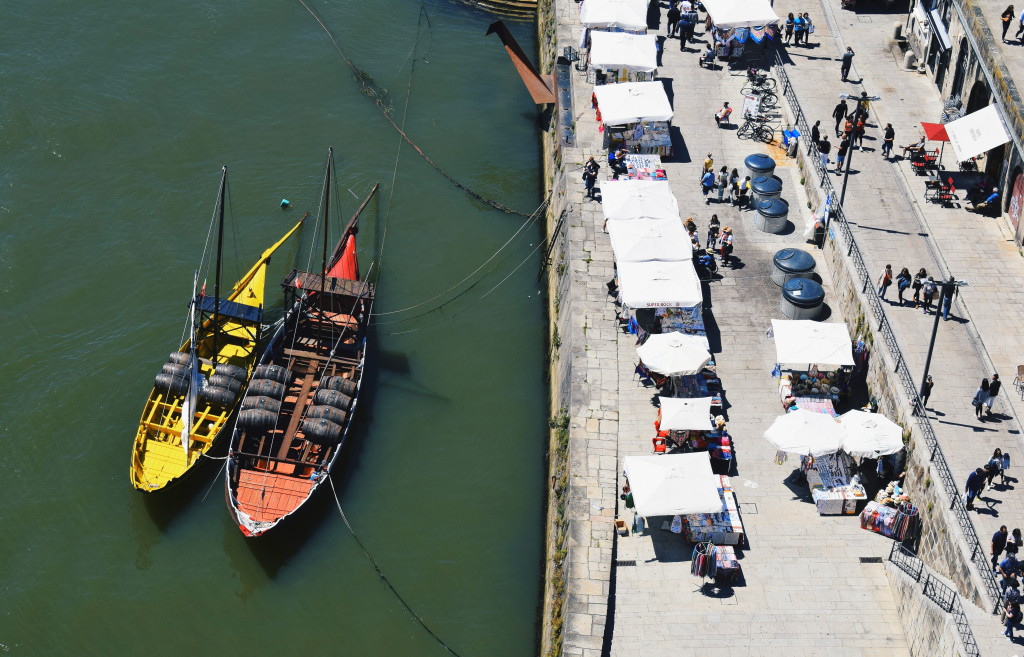 AirBnBs: If you're in town with a few friends, this beautiful apartment sleeps six and is bright and spacious, with lots of modern amenities and a great location. For something a little smaller and cheaper, this two-bedroom city centre apartment actually sleeps four people but for the price it's quite reasonable for just one couple looking for their own place right on the River Douro. If you're after just a room, this bright and spacious private room in a modern building is a steal considering the décor and location.
WHERE TO EAT & DRINK
Coffee: A good spot for both hanging out with friends or taking some time alone is Duas de Letra. The staff are friendly, the coffee is delicious, and there's a little outdoor patio space. They also serve up a good daily menu of soup, bread, a main, and drink for six euros, so it's also a top choice for lunch in Porto.
If you manage to hunt it down, stop by Wanderlust Coffee Lab, a pop-up with quality drip coffee. We managed to stumble upon it in a gallery, but it moves around frequently. Check the website for locations, and don't forget to flick through their travel magazines while you're enjoying your brew.
Lunch: If you manage to get into this tiny place, one of the best places for lunch in Porto is A Sandeira. This intimate spot does delicious sandwiches and salads, and have a five euro daily lunch deal of soup, sandwich, and a drink.
If you're slightly further north in the city, swing by Ó Maria, a place with a speciality menu of mini sandwiches that you pick and choose from to create a meal. This roomy, modern space is perfect for a leisurely lunch. They also whip up some wonderful cocktails so it may well be a boozy affair too…
Vegans, look no further than Black Mamba. This vegan café and vinyl store is where you can grab a burger as well as peruse through a fine selection of records. Don't miss their vegan desserts for afters.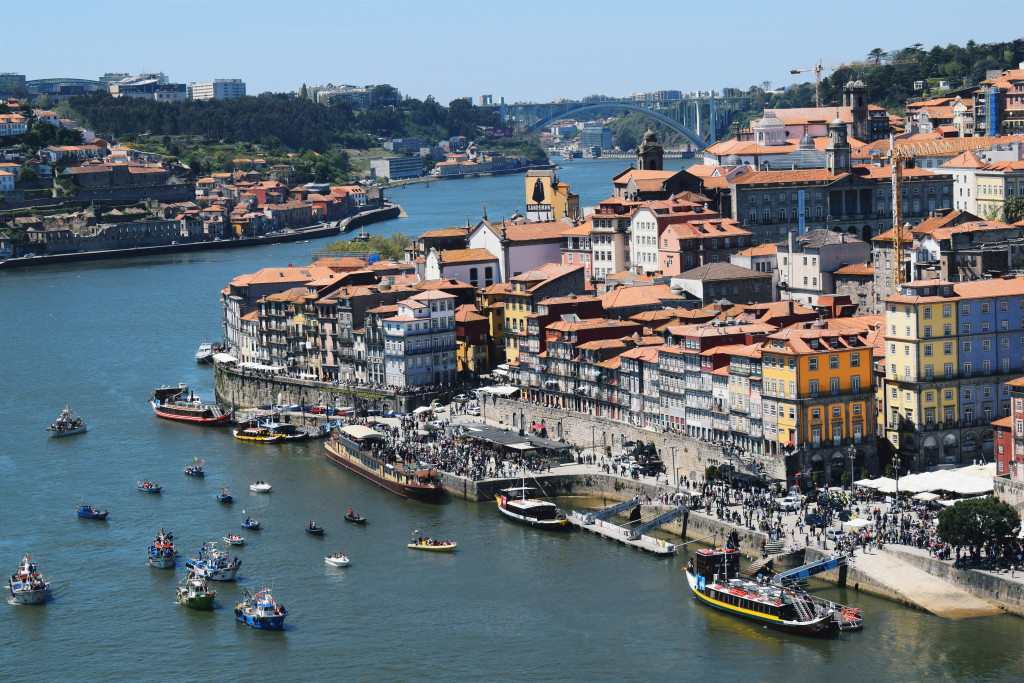 Dinner: For a traditional dinner in Porto, try Casa Santo António. Located right in the city, this place is easy to reach and serves up divine Portuguese tapas at rock bottom prices. Make sure you order the creamy bacalhau (codfish) bake.
If you're a simple wine-and-cheese tourist (who isn't?), head around the corner to Xico Queijo and tuck in to a big board of sliced meats and cheeses. Wash your meal down with a glass from their fine selection of wine, then after dinner take a potter along the same street to find lots of lively bars and something to wet your lips post-dinner.
Aduela Bar is another great spot where lots of arty types meet in the early evening for a drink and some food to pick at. It can get busy here but it's worth lingering around for a table. The atmosphere is cosy and intimate, and everything is so cheap you could easily sit here all evening grazing and letting the wine get to your head – and we recommend that you do. Saúde!
What would you most like to do from this
alternative Porto city guide?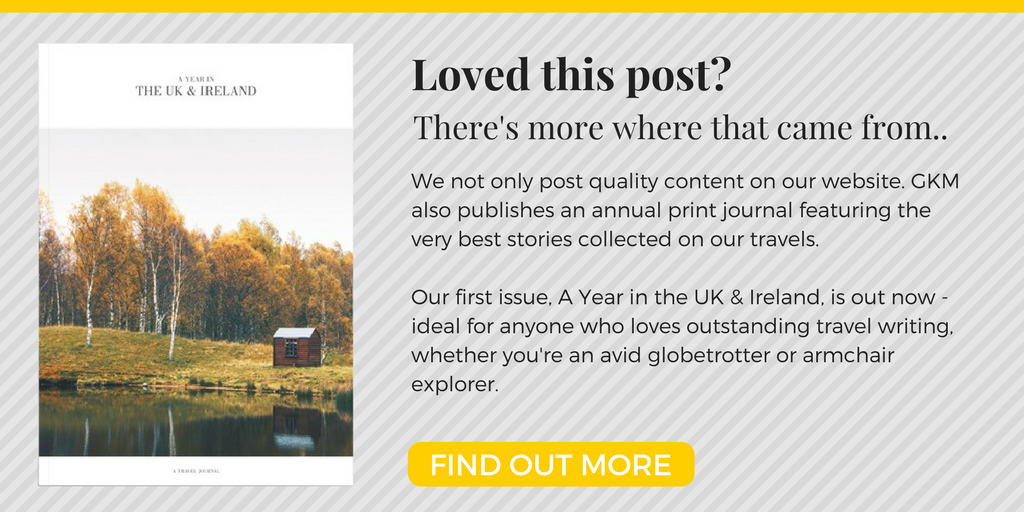 2 responses to "Alternative Porto city guide"