Alternative Oxford City Guide
You've been punting. You've gawped up at spires and strolled through quads. You've visited the Ashmolean. Perhaps you've knocked back a couple of real ales in The Kings Arms while brushing shoulders with local scholars. So what next?
Photo via Flickr by Giulio GMDB
As the city is so famous for its academic achievements, it's easy to fall into a one-dimensional view of Oxford. Bubbling under its surface, however, is a wealth of modern creativity and quirkiness mixed in with down-to-earth wholesome British culture. It's not all history and mortar boards in Oxford.
This alternative Oxford city guide shows another side to the legendary City of Dreaming Spires.
WHAT TO DO
Walks: Oxfordshire is a beautiful, classically English county, and it only takes minutes from Oxford's city centre, by foot or car, to feel like you're deep in the countryside. One of the most accessible walks from the city centre is across Port Meadow, a flat green field that makes for a pleasant perambulation. The River Thames lines one side of the meadow – walk along the tow path beside it then slightly further on to reach The Perch, a conveniently-placed pub that's ideal for a mid-walk jar or two.
Views: There are a couple of buildings in the city centre where you can climb to the top and look out over the skyline – examples include University Church or Carfax Tower – but for something different and slightly zoomed out, try Boar's Hill. Around 20 minutes by car from Oxford, a visit to this area gives you a postcard-perfect view of the entire city. The land here is protected by the Oxford Preservation Trust, an organisation that has also laid out many walks around Boars Hill.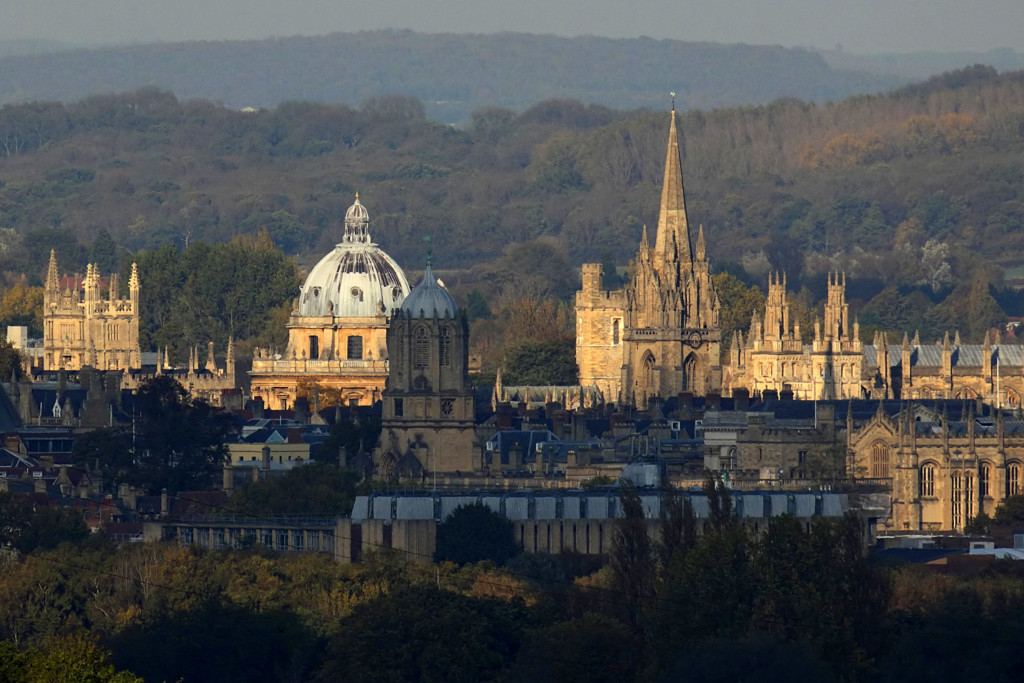 Oxford view from Boars Hill. Photo via Flickr by Danny Chapman
Arts: The Old Fire Station is one of the most innovative arts spaces in Oxford, dedicated to supporting artists in the first stages of their career and showcasing work from all sorts of realms. This social enterprise also works with the homeless to help them learn new skills, find a job, and generally feel included and improve quality of life. Stop by for a coffee, have a mooch around their shop and exhibitions, or go the whole hog and take a class (we rather like the look of their tap dance lessons…)
Farmers' markets: Oxford sits in an abundant countryside, which has led to it hosting many different farmers' markets across the city. Favourites include East Oxford (Saturdays), Wolvercote and North Oxford (Sundays), and South Oxford (Sundays) markets. If you don't happen to be in town over the weekend, stop by 2 North Parade, a shop that specialises in local food and farm-grown produce – their cheese selection is especially impressive and perfect for picnics.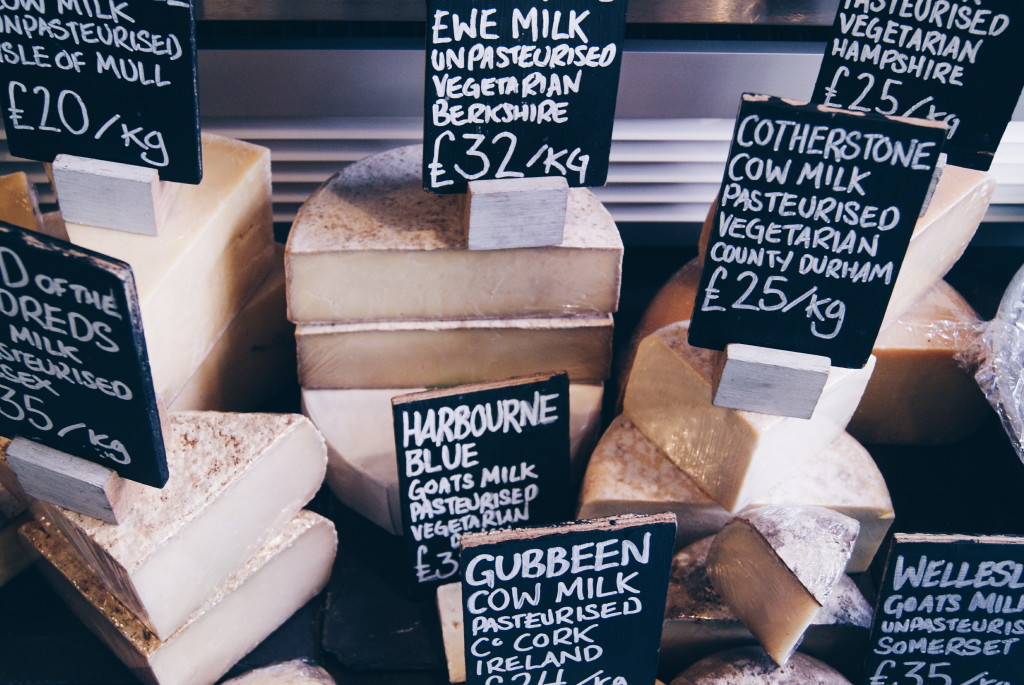 The cheese selection at 2 North Parade
Books, poetry + jazz: Albion Beatnik has been named as the best bookshop in Oxford a number of times, but it's not just the shelves and shelves of stories that are the draw here. A collection of tables at the front of the store provides a space for tea and cake, and poetry evenings, book clubs, talks, and live jazz nights fill the shops' evening schedule. Head here to meet some of Oxford's more colourful characters.
WHERE TO STAY
Splurge: Set in a 17th-century building in the centre of Oxford, Old Parsonage Hotel is one of the best options for luxury in the city. Here, British hospitality – oil paintings on the walls and a restaurant menu full of rich, buttery food – is blended with modern, decadent décor.
B&Bs: Oxford Coach + Horses is a stunning, traditional B&B with a spacious white-on-white feel. With just eight rooms spread across two floors this is a great option for a quiet stay, and the free WiFi, hearty breakfasts, and modern en-suite bathrooms.
Number 36 is another Oxford boutique B&B option with a classic English feel and a focus on quality, homely hospitality with just three rooms. Don't miss the homemade jams and marmalades at breakfast.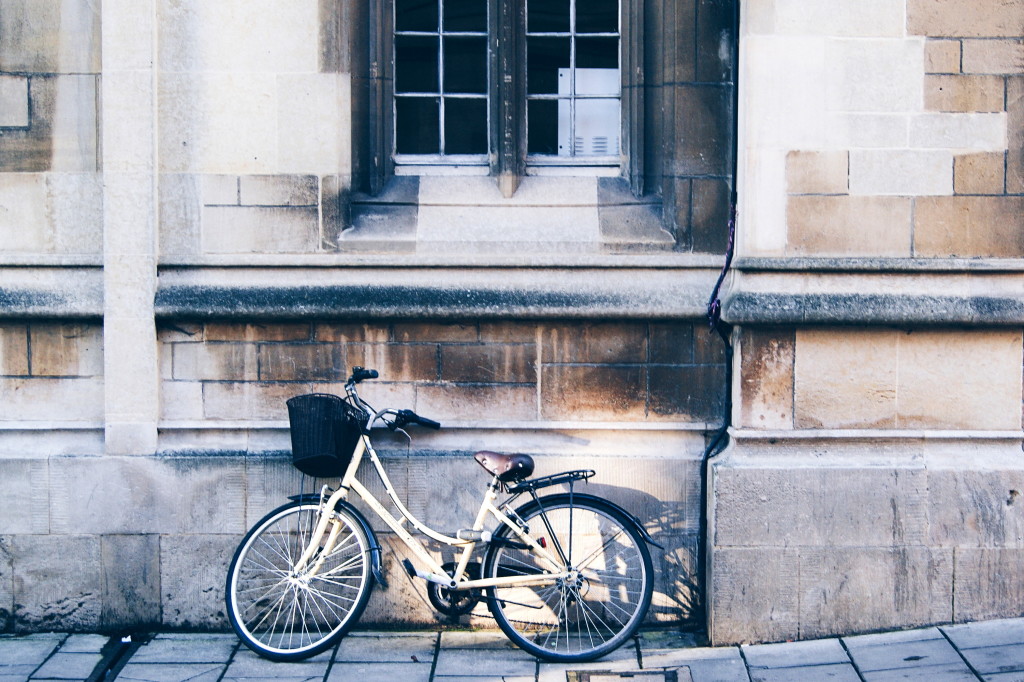 AirBnBs: There are a wealth of gorgeous AirBnBs in Oxford. Prices can be a bit steep in comparison to other cities across the UK, but affordable options aren't out of reach. If there are a couple of you looking for an apartment, this city centre flat is decorated beautifully and a very fair price for all its amenities, or this apartment is even cheaper as well as being spacious and bright. If you're willing to go slightly further out the centre, this restored cottage is pretty as a picture and an absolute bargain.
If you're after a quality private room, this room in a cottage with an en-suite bathroom and balcony is very highly-rated, and those on a tighter budget may like the look of this East Oxford room in a friendly family home.
Those seeking something a little more offbeat should take a look at this narrow boat, or this little garden cabin – both well-priced and unusual.
WHERE TO EAT AND DRINK
Cafés: Oxford is teeming with trendy little cafés. If you're serious about your coffee, you'll want to stop by places like Brew, Quarter Horse, Zappi's (which is also a bike shop), or Missing Bean. All of these serve a decent cop o' joe as well as tasty cakes and pastries. Friendly staff and a welcoming atmosphere also all come as standard.
Pubs: Oxford's city centre is littered with pubs that are hundreds of years old, making it a magical labyrinth for traditional pub lovers. We've got a soft spot for The Old Bookbinders, a 19th-century joint in Oxford's Jericho neighbourhood. Upon walking in, it took us all of five minutes to make friends with the owners, and the French-inspired menu and real ales sealed the deal.
Brunch: Oxfork is one of East Oxford's most treasured hangouts, serving up a brunch menu of eggs, fried breakfasts, pancakes, or classic BLTs daily. Produce at Oxfork is sourced strictly from the local area, so you know you're onto a good thing.
Lunch and dinner: Next door to Oxfork is Oli's Thai, a place that most Oxford locals fiercely rave about. Offering up quality Thai cuisine, this place is open for lunch and dinner (closed Sundays and Mondays) and is usually packed to the rafters – call up to make a reservation.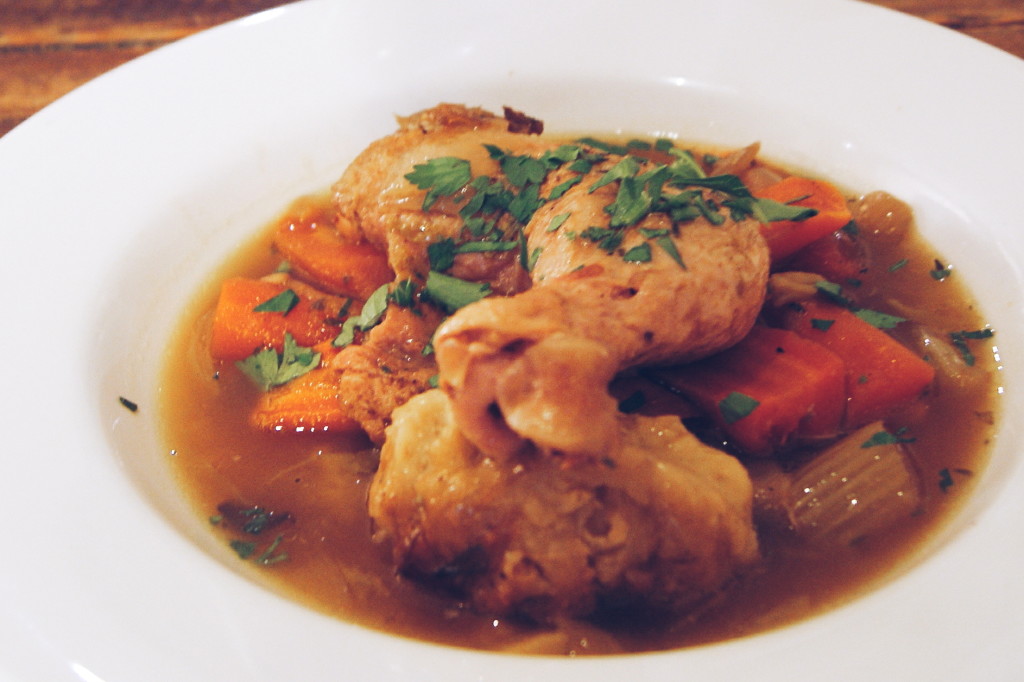 Lunch at Turl Street Kitchen in Oxford
Another favourite is Turl Street Kitchen, which prides itself on an Oxfordshire menu that is created daily based on ingredients the chefs are given by local suppliers. It's one of our favourite spots in Oxford that's fuelling the local food movement, but it's always extremely busy. Book if possible, but if not get ready to wait for a table.
What would you add to this alternative Oxford city guide?
What would you pick to do from this guide?