Alternative Glasgow City Guide
Gritty, grounded and a true Cinderella's story, Glasgow doesn't get half as much credit as it deserves. Years of industrial decline during the 19th and 20th centuries saw Glasgow plummet into poverty, leading to it being overlooked and overshadowed by Edinburgh, which sits pretty not 50 miles away.
Determined not to let the bad stink around their city continue any longer, Glasgow's council began to make a change. Millions of pounds have been pumped into the city over the last couple of decades, and it shows – a thriving arts scene leads the charge, built on the foundations of a buzzing city centre.
Glasgow Cathedral. Image by amateur photography by michel via Flickr
Modern Glasgow is fashionable and forward-thinking, but manages to effortlessly retain its humble roots. You'll find the locals are genuine, hard-working and real salt-of-the-earth folk – as long as you can understand the notoriously incomprehensible accent.
WHAT TO DO
Galleries: Art is the lifeblood of Glasgow, and countless creatives have used the city as their base and inspiration. Galleries, from large to small, are dotted all over town, showcasing the best in what the city has produced in years gone by and present day.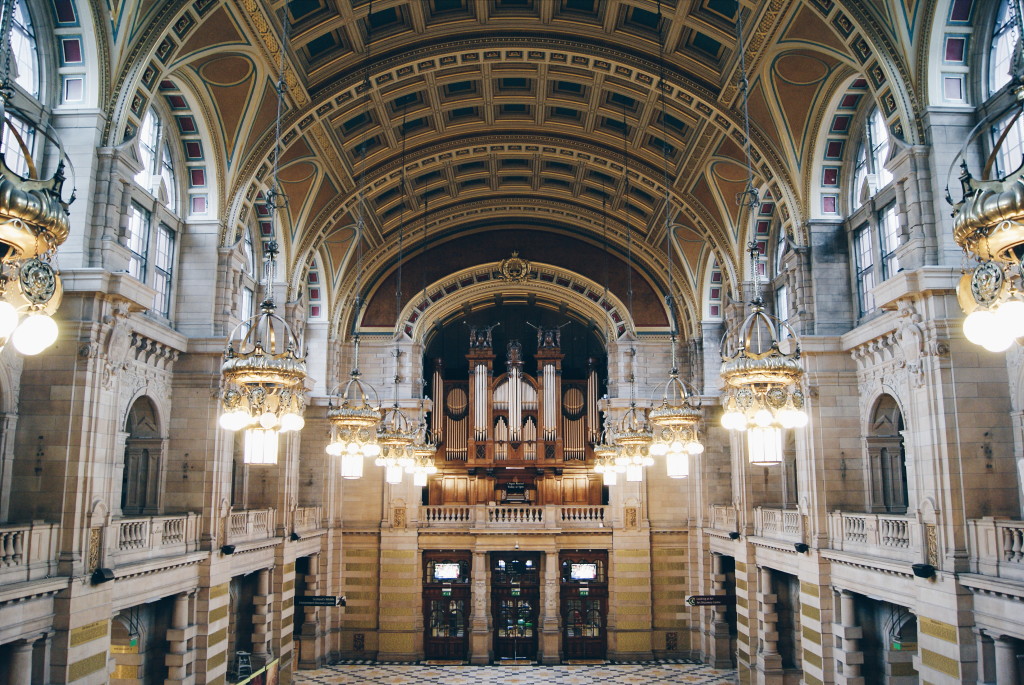 The entrance hall of Kelvingrove Art Gallery and Museum
Although it's one of the top attractions in Glasgow and thus visited by many, the Kelvingrove really is worth popping into, if only just for the sight of the magnificent entrance hall. Alternatively, stop by Trongate 103, a city centre gallery with artists' studios and small exhibition spaces, Tramway, a visual arts and performance centre, or SWG3, which hosts a wide range of events, from art showings to live music and club nights.
Cemetery: This might sound a little gloomy, but hear me out. The Glasgow Necropolis sprawls across 37 acres and is the final resting place for around 50,000 souls. This is a dynamite spot for photography – the stones and monuments offer an eerie and haunting backdrop for all kinds of interesting shots. The Necropolis is on a hill, from which you can sweeping views across the Glasgow area.
Glasgow Necropolis. Image by Rorals via Flickr
Glasgow Film Theatre: A hideaway for film lovers for more than 40 years, the Glasgow Film Theatre is one of the city's prized possessions. Check listings during your visit to catch anything from the latest blockbusters to world cinema and late-night screenings of cult hits. Come in from the cold around Christmas time for their showings of It's a Wonderful Life.
Pollok Country Park: Residents often flock to Glasgow Green, the city's oldest park and thus one of the most cherished, but for an alternative head out of the centre to Pollok Country Park. Part of a former estate, this park not only includes vast stretches of greenery, but also woodlands, manicured gardens, National Trust property Pollok House, and the Burrell Collection, a world-famous gathering of over 9,000 priceless items.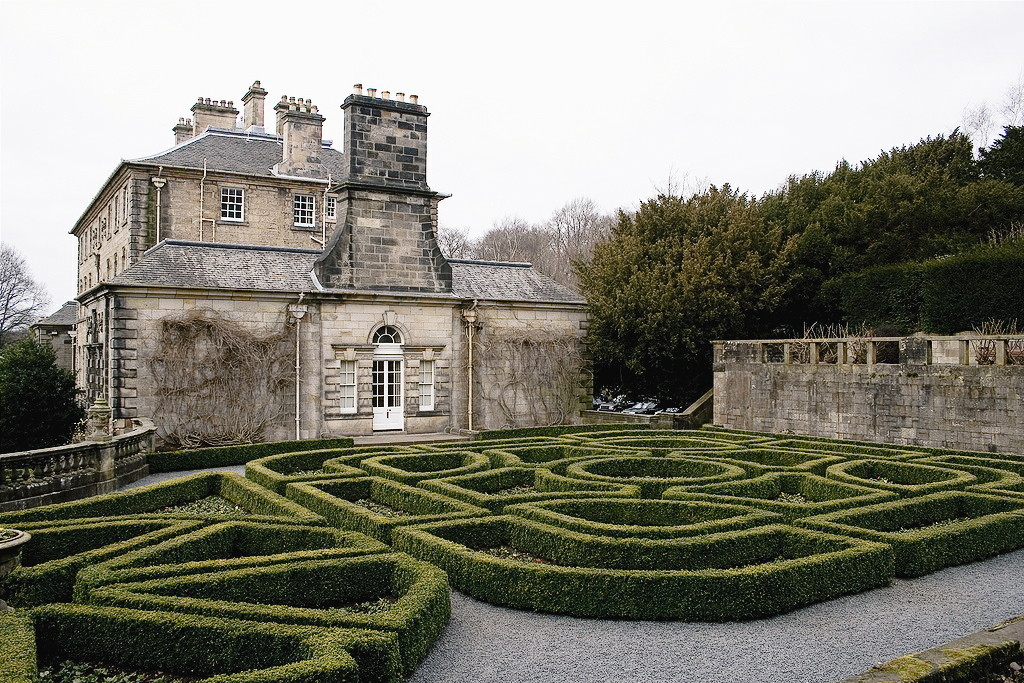 Pollok House. Photo by Son of Groucho via Flickr
WHERE TO STAY
For luxury: A city as stylish as Glasgow is of course home to countless sleek accommodation options. ABode is a contemporary bolthole set in an Edwardian townhouse, complete with an old-fashioned lift that runs up and down the centre of the building. Check in to Grasshopper for minimal, clean design in the city centre; with only 30 rooms it makes a quiet stay. Finally, Blythswood Square is a five-star spa hotel with all the mod-cons – large suites and a penthouse, a private film screening room, and swish restaurant – the height of luxury in Glasgow.
For B&Bs: I can speak personally for the B&Bs in Glasgow and highly recommend a stay at Amadeus Guest House. This cosy and modern B&B in the city's West End (one of the most fashionable parts of town) is ideal if you're looking for mid-range priced accommodation with a bit of edge. Read my full review here.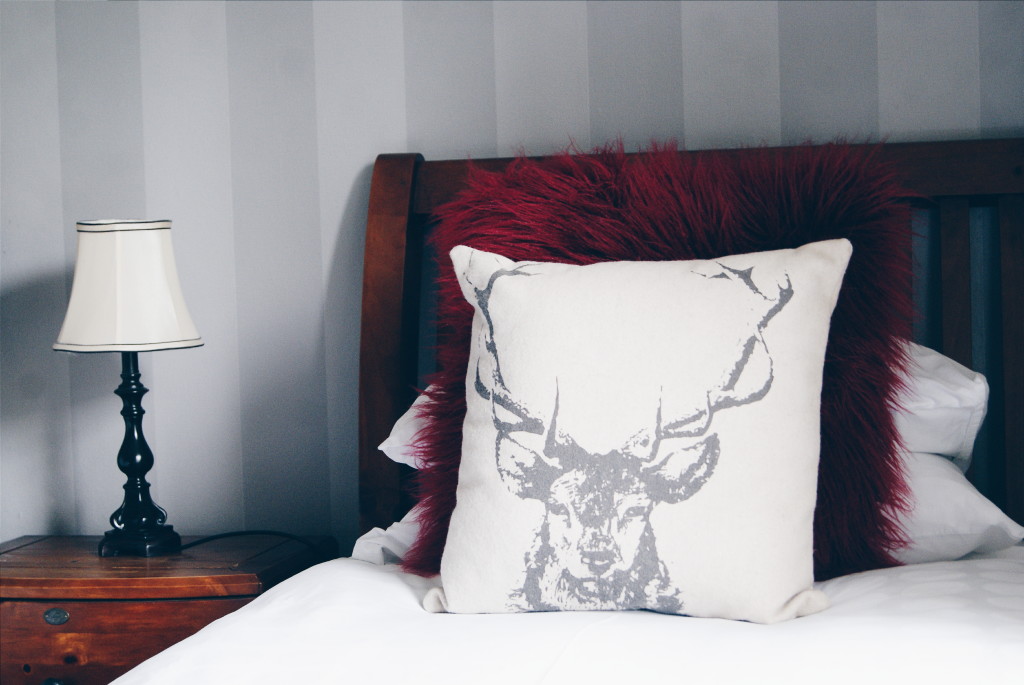 Amadeus Guest House
For homestays: A few AirBnBs in Glasgow stand out from the crowd. This loft apartment comes with insane views of the city plus quirky, retro furniture and modern amenities – great for a group of friends over a special weekend away. For something a little less flashy, take a look at this little flat in the city centre, which is bright and clean, plus at £60 per night it's extremely affordable. If you're flying solo or on a tight budget, this spacious private room has a lot of top reviews, is located in the West End, and you'll have access to a kitchen here, too.
WHERE TO EAT & DRINK
Cafés: With so many artistic folk in one place, there's obviously going to be an abundance of coffee stops to help fuel their creativity. I stopped by Avenue G in the West End to do some work one day and was impressed with the quality of the coffee, the delicious chicken and pesto sandwich I had for lunch, and chatty staff. Artisan Roast is also a good choice if you're big on top-notch coffee.
// Related: Love coffee? You need my 72 Best Indie Cafés in the UK & Ireland guide, a digital supplement for my UK & Ireland print journal //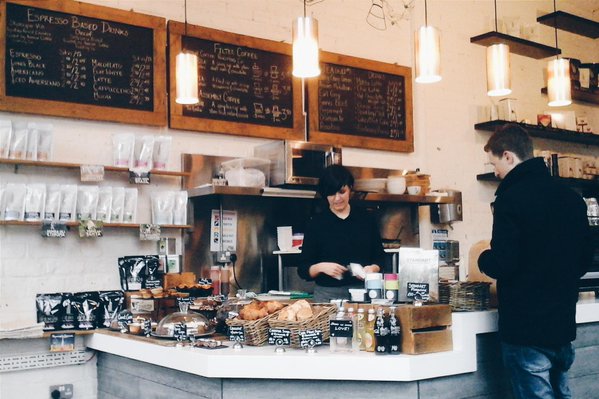 Avenue G
Drinks: The West End is a hotbed of cool places perfect for grabbing a pint in the evening. The Squid & Whale is a down-to-earth but stylish pub great for intimate drinks or a bite to eat – try the tacos. Just opposite, The Hug and Pint (what a name, eh?) is also a cosy but lively retreat, and often hosts live music nights. A little walk further west you'll find Òran Mór, a bar and entertainment space based inside a church with a well-stocked whisky bar for late-night tipples.
Brunch: Seeking out the good brunch spots is a must in a city like Glasgow. The Hyndland Café is one of your best options in the West End – simple but seriously well-cooked food awaits here. Café Gandolfi in the city centre is a sure-fire hit, where local produce is a priority for chefs. In you're on the south side of town, beeline for The Bungo and try the Lebanese breakfast. Shakshuka and a Bloody Mary? Yes please.
What would you pick to do on this Glasgow city guide?
One response to "Alternative Glasgow City Guide"