Alternative Dublin City Guide
Author: Emma Higgins  //  February 25th 2016
Bursting with Irish charm and a laid-back, effortlessly cool atmosphere, Dublin is a beautiful city to behold. This cosmopolitan capital has Viking roots and has played host to monumental moments in history, such as the 1916 Easter Rising. For these reasons and many more, Dublin is overflowing with fiery passion and is a prime place to connect with what it means to be Irish. What's more, you can make friends here quicker than almost anywhere else in Europe.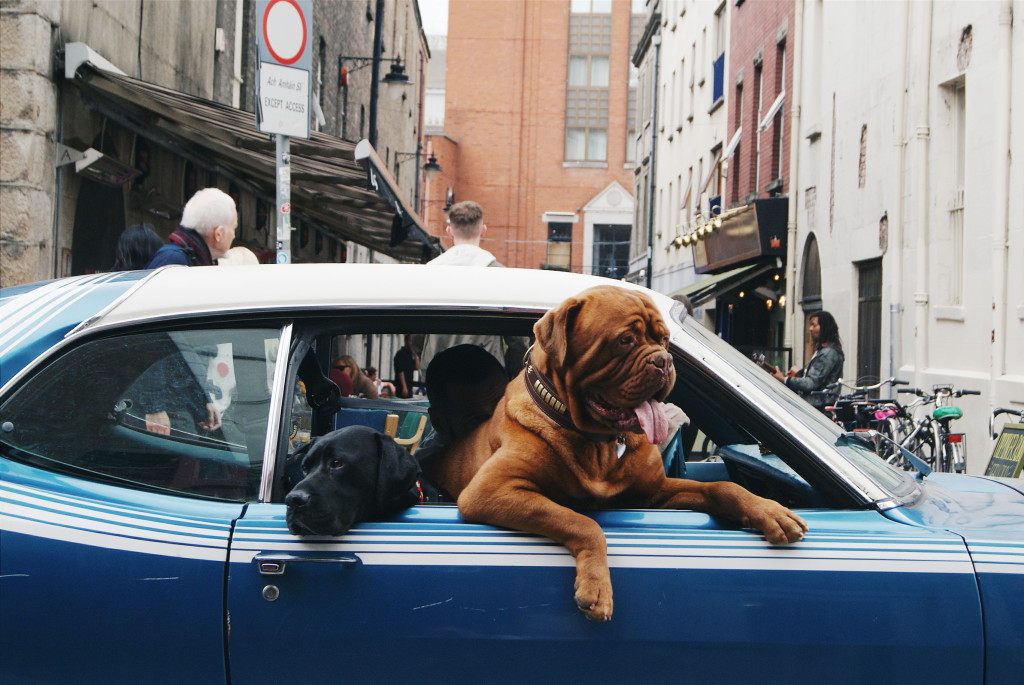 Dogs cruising down Drury Street in Dublin
Millions visit Dublin each year to experience Ireland's largest city, not only to taste the velvety sensation of Guinness on its home turf but also to dive into this rich heritage. That said, the nightlife is what attracts many travellers (especially young people or stag and hen parties), and this scene can eclipse the city's more discerning attractions. So if you want to dodge the drunken pub crawls of Temple Bar, take note from this Dublin city guide and brace yourself for an eye-opening, fresh experience.
WHAT TO DO
The Creative Quarter: If Dublin's cobbled Old City is like a stately grandpa wearing a paisley robe, the Creative Quarter is an excitable kid running around a playground in light-up sneakers. Pioneered in 2012, this edgy and energetic district is full of independent cafés and shops, run by some of Dublin's most innovative individuals. Grab coffee at Berlin D2 or pick up something unique at the Irish Design Shop. See below in the food and drink section of this feature for more Creative Quarter recommendations.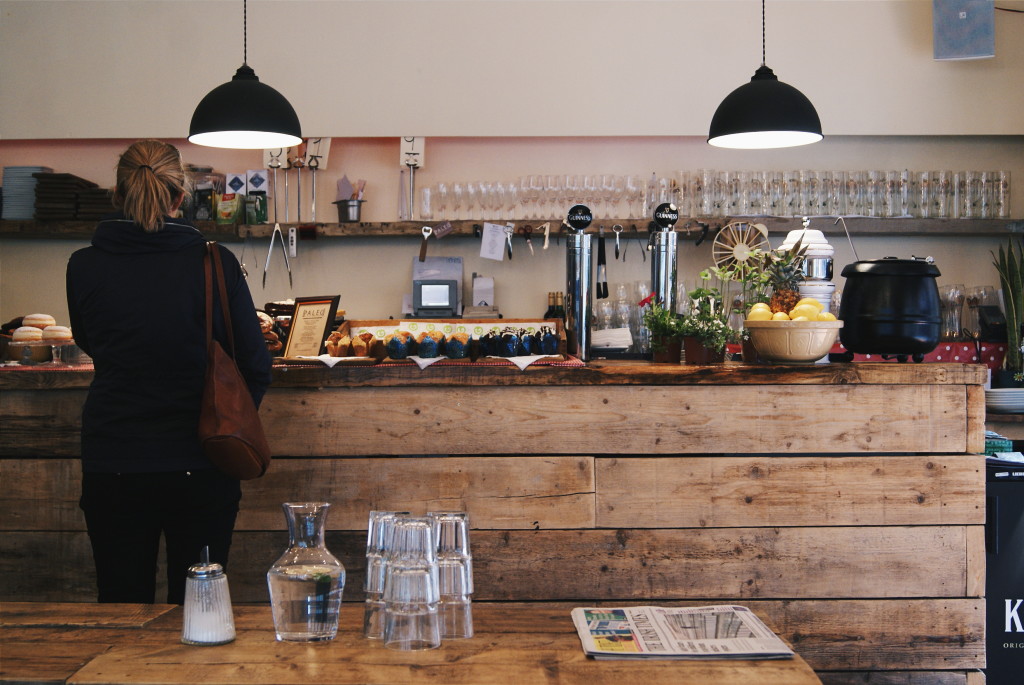 Berlin D2's café 
The Powerscourt Centre in the Creative Quarter makes an interesting stop-off. Once a Georgian Townhouse, this majestic building is now full of restaurants, coffee shops, and fashion outlets. One of the most special things about the Powerscourt Centre is the number of exclusive boutique fashion stores found under its roof. If you're looking to shop for something off-beat, this is the place to do it. Take a break at Pepper Pot Café for lunch – they do a cracking homemade cream cheese bagel.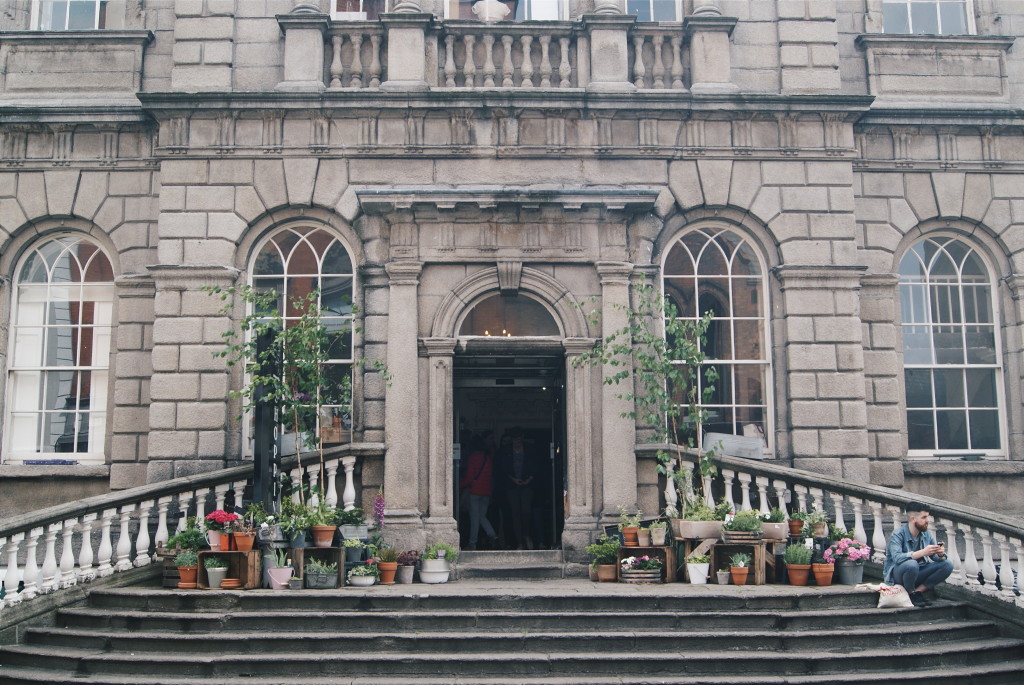 Dublin's Powerscourt Centre
National Botanic Gardens: Just three miles from Dublin's centre, the National Botanic Gardens make a peaceful escape from the city's hustle. The show-stopper of this pocket of paradise is the stunning restored glasshouse, which shimmers when the sunlight hits it. The gardens are home to around 300 endangered plant species, six of which are already extinct in the wild. Lectures, exhibitions, and workshops are held here throughout the year.
The 'Burbs: Dublin's suburbs are also worth paying attention to. Head north to Howth, a little town set on a blip of land protruding out to sea. This fishing village has a mastered the art of old meets new: a castle and traditional harbour blend in next to the artisan coffee shops and health food stores. Stop by The Dog House Blues Tearoom for a stonebaked pizza and Howth Market for something sweet afterwards.
Killiney and Dalkey are two towns within spitting distance of each other just south of Dublin city centre. Head up to Killiney Hill Park for jaw-dropping views down the coastline and out into the Wicklow Mountains. Walk from here over to Dalkey for some craft beer and food at the Magpie Inn before heading out onto the water, taking a boat trip to Dalkey Island or renting a kayak.
All of these suburbs are easily reachable using Dublin's DART rail network and are less than an hour from the city centre.
Dublin Mountains Way: If you want to go even further out of town and into the wilderness, head to the Dublin Mountains Way. Running 43km from Shankill to Tallaght, the route was opened in 2010 and is fully waymarked. This hike takes you right across the spectacular hill scenery just south of the city of Dublin, and can be split up into sections to tackle one at a time on day trips.
WHERE TO STAY
As Ireland's capital, it comes as no surprise that there is an abundance of hotels in Dublin. This city is notoriously expensive – a place that will stretch the budget travellers' wallet – but dig deep (and venture far enough outside the city centre) and you'll find something within your means. One sentiment applies to all: book early. Especially if you're strapped for cash.  The cheapest options are the quickest to go.
For luxury: Minimalist and stylish, Kelly's Hotel in Dublin's Creative Quarter is one of the best boutique boltholes in the city. Located right in the thick of it with bars, shops, and the best of the city centre on Kelly's doorstep, you couldn't wish for a more perfectly placed hotel. The loft style décor lends itself to a sophisticated Dublin getaway.
For B&Bs: Taking bed and breakfast hospitality to the next level, Number 31 B&B is a top accommodation option in Dublin. The ultra-modern and luxurious layout of Number 31 creates a comfortable and decadent stay, and the hotel is situated just a stone's throw from St Stephen's Green, one of Dublin's most beautiful parks. Warm Irish welcomes come as standard here.
For homestays: AirBnB is one of your best options for affordable quality accommodation in Dublin, and there are hundreds of options all over the city. If you're looking for apartments to have all to yourself, this affordable two-bedroom cottage is within walking distance of the best of Dublin and sleeps up to six. Splash out on this spacious, bright penthouse that sleeps eight people – ideal for a Dublin weekend with friends. If you're willing to go slightly further afield, this quirky studio apartment suitable for a single traveller or couple is an absolute steal (especially seeing as it comes with a sauna).
If all you need is a room, Dublin is abundant with options. Slap bang in the city centre, this double room not only has the perks of a prime location but is also owned by a top-rated host with a gorgeous apartment (check out the exposed brick wall). For something a little cheaper and slightly further south, take a look at this en-suite double room with friendly hosts that are full of recommendations or this extremely well-priced hideaway just five minutes' walk from Temple Bar.
WHERE TO EAT AND DRINK
Aside from being born-and-bred experts at Guinness pouring (and drinking), the people of Dublin know a good cocktail or brunch menu when they see one too. There are plenty of quality food and drink spots here.
Cafés: I stopped by Kaph in the Creative Quarter a couple of times during my stay in Dublin, because I couldn't get enough of the top-notch coffee and friendly vibes. Come here to find artwork on the walls and mouth-watering cakes.
Nearby is Fallon & Byrne, which is primarily a food hall (well worthy of a mooch around) but also a nice spot in which to grab a coffee and watch Dublin life unravel. There's also a restaurant here and a wine bar. Also top for a caffeine fix is independent Brother Hubbard, which not only prides itself on serving the good people of Dublin with quality coffee but also champions a killer food menu.
Bites: For warming, wholesome Irish food, you need to stop by Hatch & Sons while visiting Dublin. From classics like beef and Guinness stew to smoked fish boards and bountiful all day breakfasts, there's no better place to connect (and be thoroughly blown away by) Irish cuisine. If you're in town on the third Wednesday of the month, get yourself down to their supper club.
For something lighter and more continental, try the cicchetti at Drury Buildings. This Italian tapas goes perfectly with the refined cocktails and extensive selection of liquor found at this super-stylish bar and restaurant. Cicchetti is served on the ground floor, but their more formal lunch and dinners on the second floor restaurant are also well worth a try.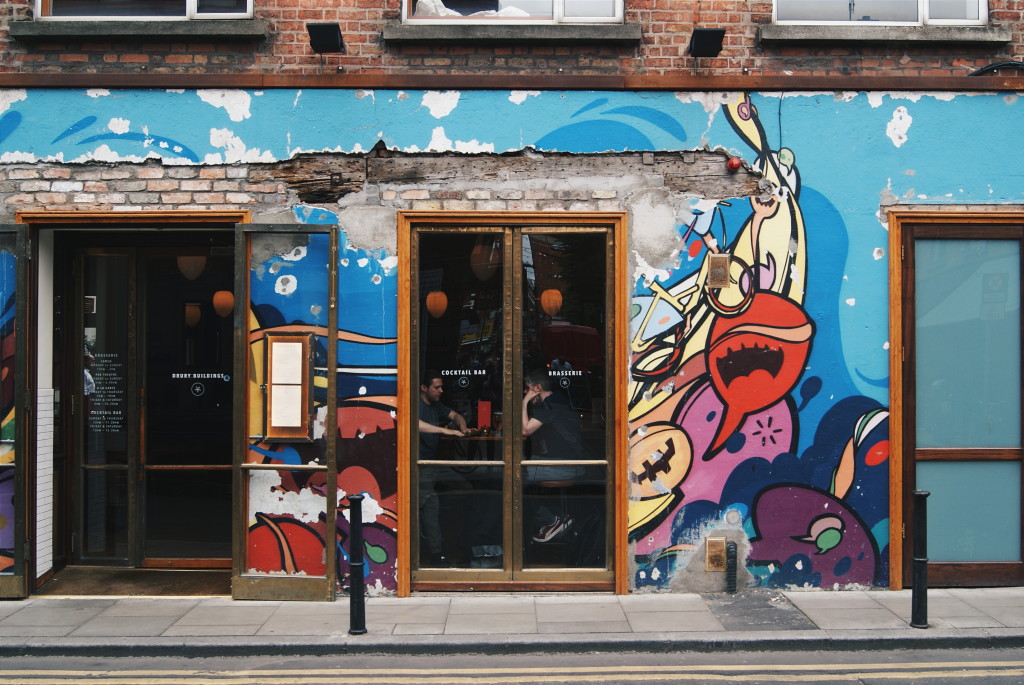 Drury Buildings
Drinks: We know the Creative Quarter is getting a lot of love in this Dublin city guide, but we're still not done with this district. We haven't even mentioned these two gems yet: Hogans and Market Bar. Hogans is a top choice for experiencing a traditional Irish pub with a lively, friendly atmosphere. Head over the road to Market Bar, which is bright, open space that offers a selection of crafts beers and tapas. Venture upstairs here to The Black Market for cocktails. Finally, don't miss having a drink at Sophie's Bar, which has a rooftop terrace complete with sweeping views over the city.
Brunch: Dedicated brunch fanatics will want to head out to Dillinger's, an American style foodie stop that serves up stacks of pancakes and eggs any way. It's a little outside the city but well worth the trek. For something a little different, try brunch at San Lorenzo's to cure those Guinness hangovers with Instagram-worthy brunch tacos or Coco Pops French toast. In the mood to spoil yourself? Check out their poached eggs with caviar.
Love the look of Dublin? We've featured the city in our print journal
A Year in the UK & Ireland, out in March 2016 and availabe to pre-order now
One response to "Alternative Dublin City Guide"